Last updated on October 13th, 2023 at 02:42 am
Helck Ep 15 talks more about Helck's past and how he understood the true nature of humans and Demons. We also see his relationship with his brother Cless and his past situation. 
Even at the end of this episode, we see that Helck's Past arc is still being continued. And we still need to get to the part where we will know about Helck's situation, which changed him. 
At the end of the episode, we see that Helck has decided to defeat the Demon Lord if he is still alive. On top of this, he also wants to deal with the monster army headed towards them. 
---
Helck Ep 15 Spoilers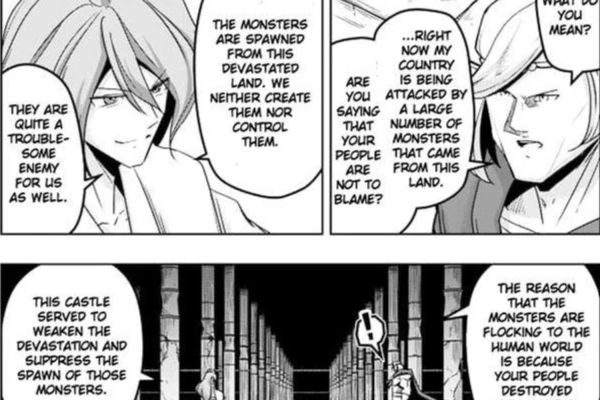 Even after Cless fought a deadly battle with the Demon King, the monsters' invasion still happens. He now decides that he will only return after defeating the Demon Lord, even if he is alone in this battle. 
Helck goes off on his own to defeat the Demon Lord. 

Meanwhile, he leaves off his friends to face off against the monsters attacking this city. 

He easily makes his way to the Demon Castle. 

But to his surprise, he doesn't even find a single soldier over there. 

Helck finds scarecrow models of soldiers, which look like the Kingdom's soldiers. 

Right then, Helck notices the presence of something inhuman. 

He finds someone he thinks is the Demon King, who warns him not to get closer. 

Helck gets caught in his traps and starts fighting with him. 

The Demon says they don't create monsters, but this land does. 
He was surprised that Helck didn't hear this from the Demon King Tooru. 

It is when Helck understands that this person isn't the Demon King. 

He reveals himself as Azudora of the Empire's Four Heavenly Kings. 

Helck looks shocked after hearing his title, and Azudora also says he doesn't want to bother humans. 

Azudora also says that the monsters are created from this devastated land. 

He also says that the humans destroyed this castle. 

Helck and Azudora talk a bit more, and Helck gets to know many shocking truths. 
He understands that peace talks can happen between humans and demons.

However, he learns of the true nature of Humans and Nobles when he returns to his city. 

Civilians keep torturing all the captured demons despite what Helck had to say. 

Helck still seems conflicted about what to believe, and his harmonious life returns for a short time. 
---
Helck Ep 15 Release Date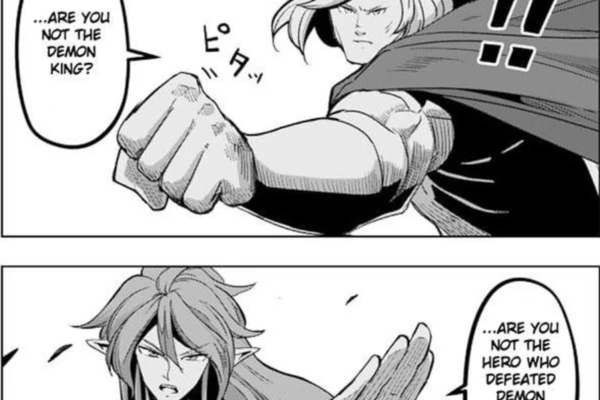 Helck Ep 15 will be released in five more days, on 17th October. But Helck's episodes take over half a day to get updated on the streaming sites, so you can count that as six more days for the new episode. 
The release time for the episode is 9:59 PM IST, and the streaming service on which it'll get updated is Hidive. You would need to access a Paid VPN to watch this anime in some locations on both the official and unofficial sites.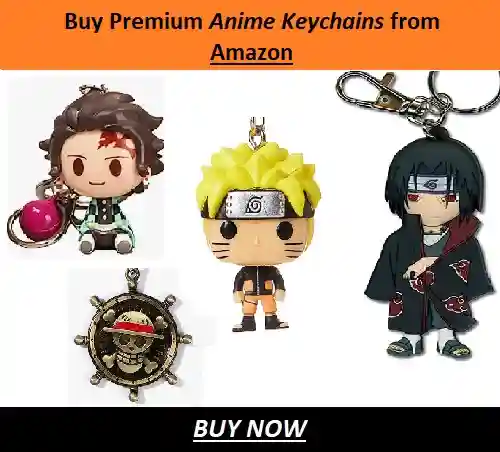 These are all of the Helck Ep 15 spoilers you can expect for now. Until the next episode releases, check out some of our other interesting and similar content here. 
---
Do small things with great love.
Follow us on Twitter for more post updates.
Also Read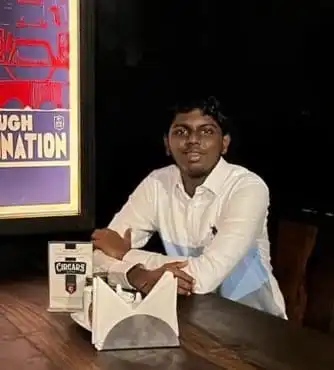 Eswar Keshav is an ardent anime fan for more than a decade. Along with this, he also has been following anime and manga updates for years. He is also enthusiastic and passionate when it comes to writing about his favorite things. Combining his love for writing and his love for anime and manga, his articles speak of his love for the genre.