Last updated on August 29th, 2022 at 11:53 am
This information is updated based on new information.
Finally, we get the result of the fight between Humans and Gods in Round 7. The winner of this round is Yin Zheng. The undefeated King has wonderfully conquered the King of Netherworld, Hades. The best part is Humans have won this round, and Yin Zheng has kept his promise in the end. However, the saddest part is the eldest brother; Hades could not take revenge for his brother, Poseidon. He couldn't fulfill his promise as an elder brother and got beaten in the end.
The fight was battled for 12 minutes and 57 seconds. It was the ultimate technique, Chi You, that dominated an overpowered King who is said to be the strongest in every term. Now the fight has ended. So, what will happen in the next chapter? Therefore, let's discuss the spoilers, predictions, and release date of Record of Ragnarok Chapter 65.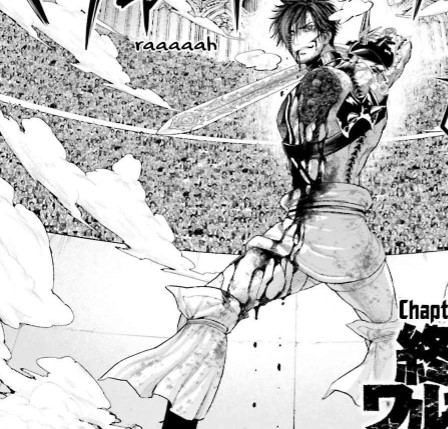 Record of Ragnarok Chapter 65 Spoilers
Finally, the raw scans and confirmed spoilers of the Record of Ragnarok Chapter 65 has been surfaced. As predicted, the next chapter will display the aftermath of the battle.
The chapter will begin with a relief discussion between Qin Shi Huang and Alvito, who together defeated the most powerful God, Hades. No one will believe that Hades is defeated. The whole venus will be silent.
Haledam, with his pale sweat pace, will announce that Qin Shi Huang is the winner. And finally, the name of Qin Shi Huang will echo in the venue as the winner.
Humanity will come in the leading position after Round 6.
Qin Shi Huang lost too much blood, and as a result, he collapsed. He will need an instant medical emergency.
Kojiro Sasaki will explain the reason behind Qin Shi Huang's winning. Hades' spear, Desmos, is an alive spear, and it is a part of his body.
That's why Oin Shi Huang was able to see its spirit. And he used the power of Hades to destroy his weapon.
The panel will display that "Zeus seems to have heard Hades telling him to forgive himself as an unlucky brother at this time, and he fought to protect his god brothers until every end. The size and depth of his love seem to fill his heart."
Zeus will say, "I'll never see you again." Zeus never said Thank You to his brother, but now he regrets that he should have talked more.
Hilde and Ger will take Qin Shi Huang to the medical room, where the doctor explains that both Qin Shi Huang and Alvito are in a serious state. And it will take too much time to heal.
The two will leave the medical office and decide to go to Buddha. But Adamas will suddenly appear and ask them where they hid Qin Shi Huang.
Hilde will not tell about him, so Adamas will attack Hilde saying that her life is not important. But Beelzebub will stop him. He will say that he is enjoying Ragnorok, and now he also wants to fight in it.
Beelzebub warns Hilde that there are many gods who can't control the urge to eliminate all humanity. And the only thing that can save them is Ragnarok.
On the other hand, Buddha escapes the medical facility and enjoys peace under the tree. And before him, Kintoki Sakata, a listed fighter from a human race, will appear.
Here's a glimpse of spoilers of Record of Ragnarok Chapter 65. Below we have inserted the raw scans.
---
Predictions:
The last chapter of Record of Ragnarok was incredible. Everyone thought that this time God would win for sure. However, Qin Shi Huang's sheer will and the use of Heavenly Defensive Chi You-Sword Armor form made him victorious against the undefeated opponent, the King of Netherworld, Hades. In the end, Hades was not able to take revenge on his younger brother, Poseidon. Only Zeus was the winner among the brothers, only by a slight difference.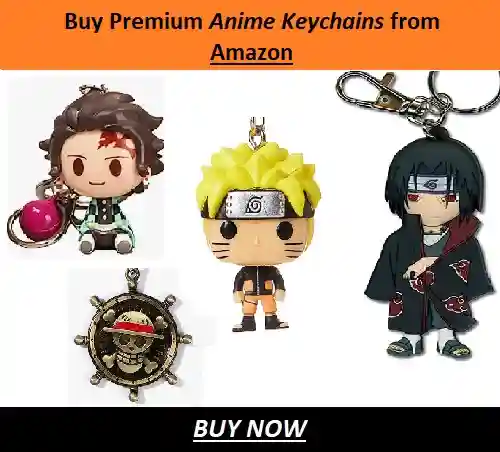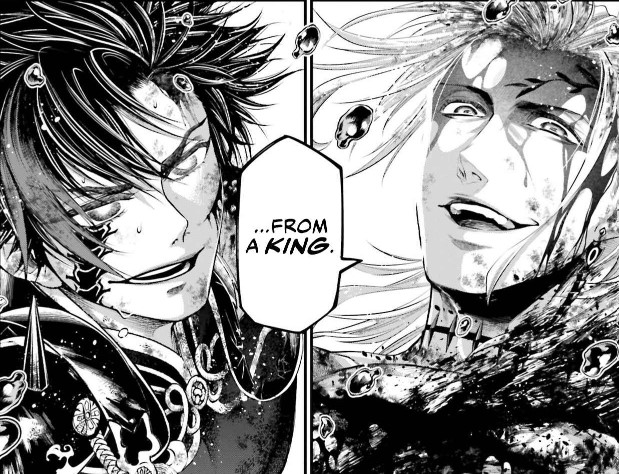 Now the score is four wins from Humanity and three from God's team, in a total of seven matches. Who would have thought that Hades would get defeated? Now Gods are merely one point behind humans, which means in the upcoming fight, someone commanding will come.
Among Gods, Odin and Beelzebub seem to be the strongest. Also, recently, we have witnessed Adamas' entry into the team. Therefore, there is a possibility that an individual among the three may join the next fight.
And in the human team, Michel Nostradamus, Soji Okita, and Simo Häyhä are the known ones eager to join the next fight. But now, Humanity is in the lead. Hence a powerful one will arrive from the Gods Team.
Many fans are predicting that Adamas or Loki may appear for the next round. Loki is the God of Mischiefs and has plenty of techniques to take his opponent.
However, from the Humanity, there is a huge possibility that either Michel or Soji will appear. They are waiting for the previous 2-3 rounds. Also, some discussion hubs reveal that round 8 will happen between Adamas and Simo Häyhä. Let's see how much these predictions are true.
---
Must Read: Top 20+ Strongest Characters in Record of Ragnarok
---
Record of Ragnarok Chapter 65 Release Date
Record of Ragnarok Chapter 65 will release by the end of June 2022. However, the official english translation will surface somewhere in July. Below are the estimation date of release based on various discussion hubs.
Pacific Time: 9 AM on Thursday, July 25
Central Time: 11 AM on Thursday, July 25
Eastern Time: 12 noon on Thursday, July 25
British Time: 5 PM on Thursday, July 25
Luckily, we will get the raw scans a week earlier than the official translations. We will update this post once we get the raw scans and confirmed spoilers of Shuumatsu no Valkyrie Chapter 65.
---
Where to Read Record of Ragnarok Chapter 65
Fans can read the Record of Ragnarok Chapter 65 once it gets released on the official website. You can still proceed on many private websites and YouTube channels to read the unofficial translations of Chapter 65 a week earlier than the official release. Here, we conclude this article. We will be back once we get the raw scans. Till then, stay tuned with us and read the articles below.
---
Do small things with great love
Follow us on Twitter for more post-updates.
Also Read-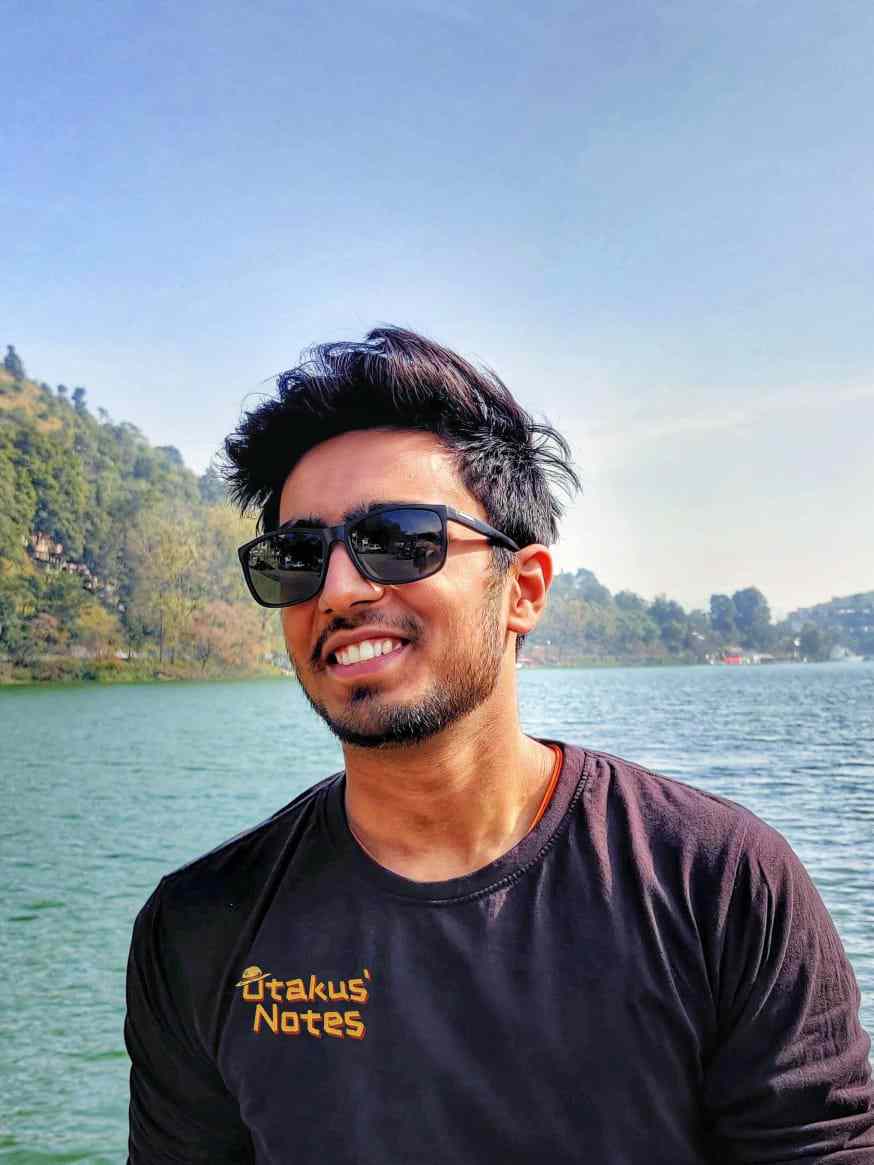 Engineering edified me dreams' propelling. And being an Otaku, a superlative dream of mine engulfs experiencing anime to its deepest quintessence and inditing my perspective towards it. Ultimately, anime blogging carved a path towards my desire and made me stand up to you.