Last updated on February 18th, 2022 at 10:49 pm
Death Note took the world by storm with its thrilling plot and mind-blowing twists. Light Yagami and L has been on the lips of every anime fan since then. This brilliant psychological thriller was written by Tsugumi Ohba and illustrated by Takeshi Obata. The manga went on to sell over 30 million copies and become a huge success. It also won the Eagle Award in 2008 as the most favourite manga in the UK.
The protagonist of this story is Light Yagami who came across a Death Note one day which totally overturned his world. This notebook belonged to Ryuk who is a Shinigami. The speciality of the notebook was the fact that whose name is written on it would die in a moment of time. However, Ryuk was not the only Shinigami in the series and there were many others even more powerful than him. So, today we are going to rank the top 10 strongest Shinigami in the Death Note series while taking the reference of its official fandom page.
Top 10 Strongest Shinigami in Death Note-
10) Meadra (Rank-9 Shinigami) –
Meadra was a powerful Shinigami who was quite witty. She first appeared in the One-Shot special of Death Note. She possessed a good amount of knowledge and inquisitiveness along with a high wreck count. Her Death Note was possessed by C-Kira with whom she also made an eye deal. She was also brave enough to make a deal of dropping a spare Death Note in the human world by bribing the Shinigami King with thirteen apples.
---
9) Sidoh (Rank-8 Shinigami) –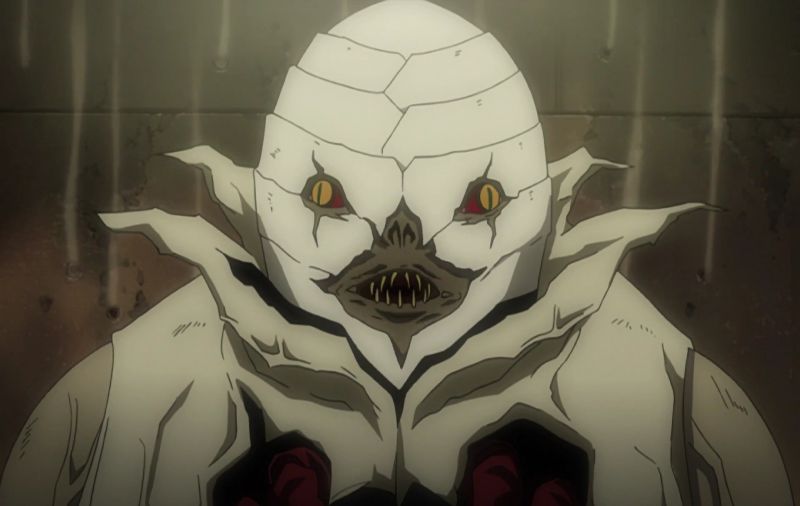 Despite being quite a strong Shinigami, Sidoh lacked intelligence. As a result, he could not properly use his powers on his own and had a low count. His Death Note was stolen by Ryuk and when he reached the human world to retrieve it, it was in the possession of Jack Neylon. He was extremely fond of chocolates which were used by Jack Neylon in order to crush various members of the Japanese Task Force.
---
8) Gook (Rank-7 Shinigami) –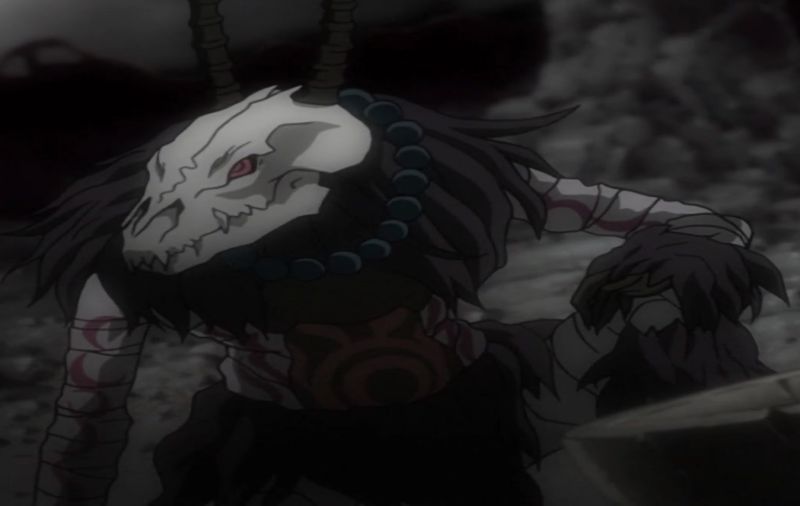 Gook made his appearance in the initial parts of the manga where he was shown to be gambling with Deridovely. He was fond of gambling like his friend but was not quite adept at it. He was extremely lazy and he had zero initiative to do anything. He had a decent amount of scores and was quite fascinated by the apples that Ryuk brought from the human world. 
---
7) Ryuk (Rank-6 Shinigami) –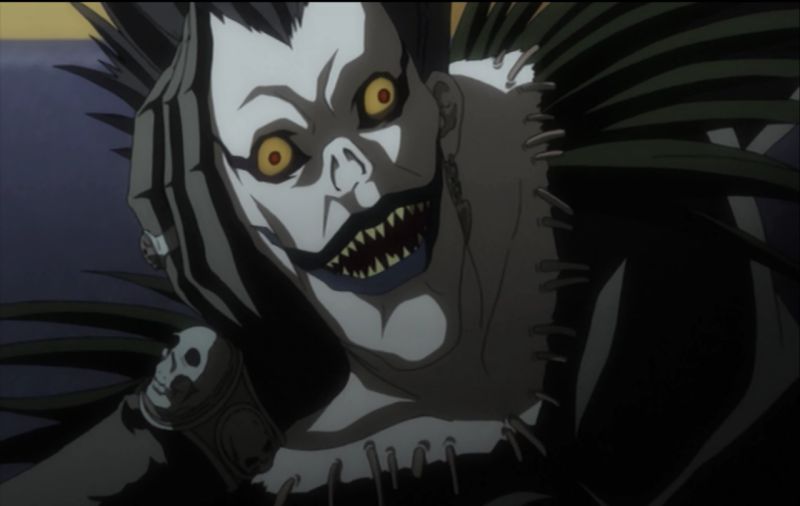 One of the most important characters in this series, Ryuk takes 7th place in this list. He hated boredom which led to him dropping his Death Note in the human world and starting a series of events that would go on to affect the lives of millions of people. His Death Note was used by Light Yagami to crush numerous people. Although it seemed like Light manipulated Ryuk, it was Ryuk at the end who betrayed him after he lost to Near.
---
6) Zellogi (Rank-5 Shinigami) –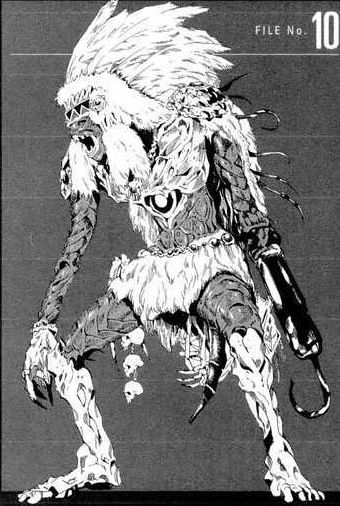 Zellogi was a knowledgeable Shinigami with a keen interest in knowing about new things. After he came to know that Ryuk had gone to the human world, he bombarded him with questions, especially about humans. He was fascinated by the idea behind a human using the Death Note and tried to know more about how he used it. He disliked humidity and took part in gambling from time to time. 
---
5) Rem (Rank-4 Shinigami) –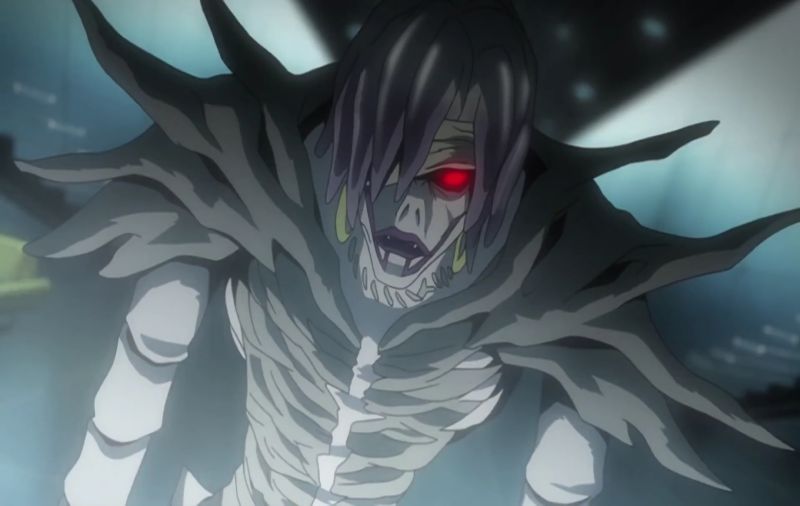 We are entering the top half of this list with the Shinigami who hated Light Yagami the most. Her Death Note fell in the hands of Misa Amane with whom she was in love. This was also one of her main weakness which was manipulated by Light Yagami to crush his mortal enemy. Although her power level was quite low, she achieved great feats by assassinating L and Watari to save Misa Amane. In this way, she also died in the process in accordance with the rules of the Shinigami.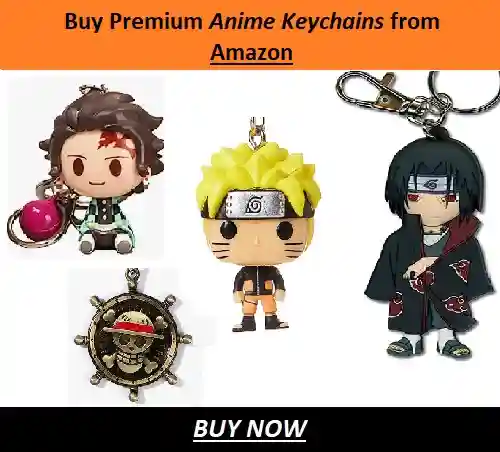 ---
4) Daril Ghiroza (Rank-3 Shinigami) –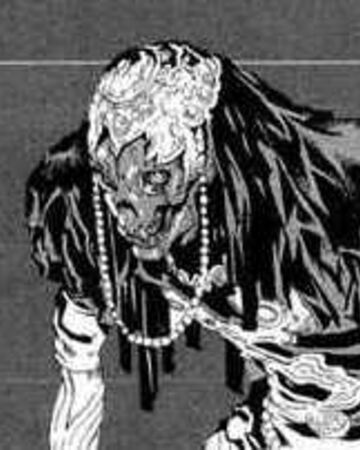 Daril was a highly powerful Shinigami who had a great amount of knowledge. He boasted impressive numbers in his count and was quite serious about his role as a Shinigami. In the Shinigami Realm, he spent his time stacking up human skeletons. She was fond of things made from metal with a dislike for bright places. She took no interest in the human world other than when she had to crush someone.  
---
3) Armonia Justin Beyondormason (Rank-2 Shinigami) –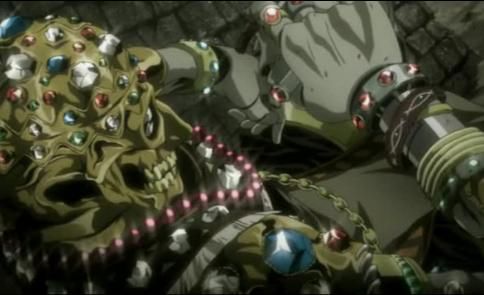 As we enter into the top three of these rankings we find ourselves with an intimidating Shinigami. Not only Justin had high intelligence he recorded an insane amount of assassinates throughout his lifetime. He is a fearful Shinigami who had a keen love for jewellery. He was always seen adorned with jewels and sitting on his heavily decorated throne of skulls. 
---
2) Nu (Rank-1 Shinigami) –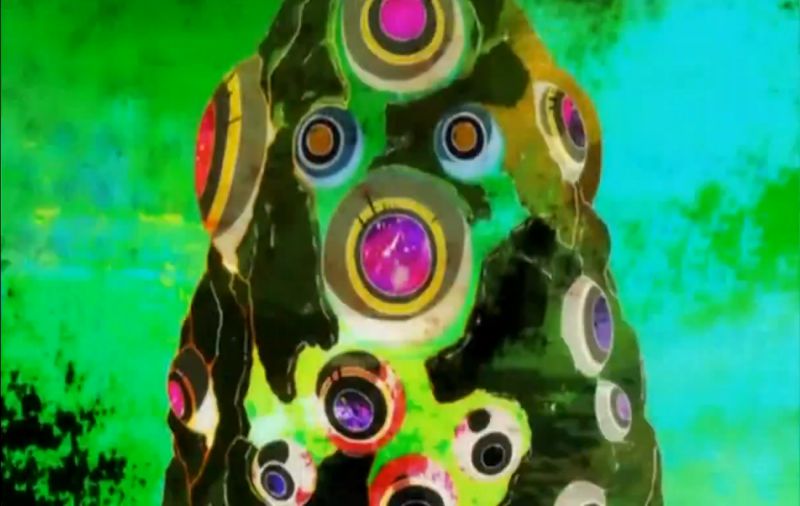 Nu is considered to be the strongest Shinigami in their realm next only to their ruler. She was also different in appearance from the other Shinigamis. Her whole body was covered with eyes and it resembled a giant rock. She was a rare type of Shinigami and knew about everything in the world. Although she doesn't appear in the manga, she makes her appearance in the second anime opening of the series.
---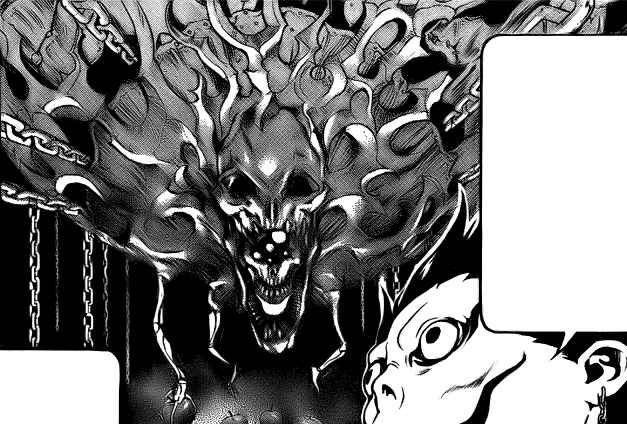 Shinigami King also known as the King of Death appeared first in the Death Note One-Shot. Being the ruler of the Shinigami Realm he had infinite stats in every respect ranging from knowledge to crush. Despite his high status, he was disliked by many Shinigamis. He was also tricked by Midora and Ryuk regarding their Death Notes. However, he invoked fear in their hearts as was evident from Ryuk's conversations with Light. 
---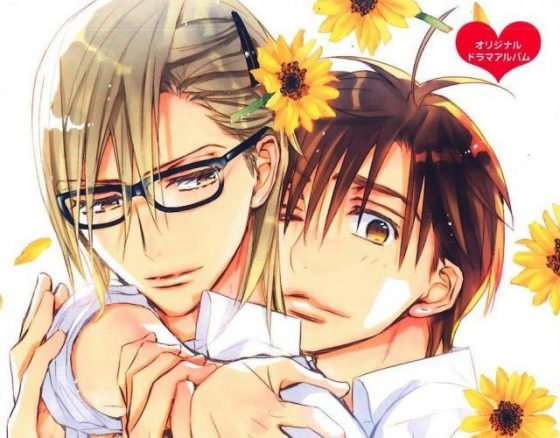 Must Read: (2021) Top 15 Best Yaoi Anime of all time Ranked
---
This was a really interesting list to make since the Shinigamis other than Ryuk, Rem and Shidoh are not talked about enough. Although this is quite natural there were other powerful Shinigamis who did not get much screentime. We have ranked them based on their Shinigami Rank from the official fandom page. It was surprising to see Ryuk in the bottom half of the list even though he was one of the most important and tricky characters in the series. We will be back with more Death Note articles. Till then keep on browsing our website.  
---
Follow us on Twitter for more post-updates.
Also Read: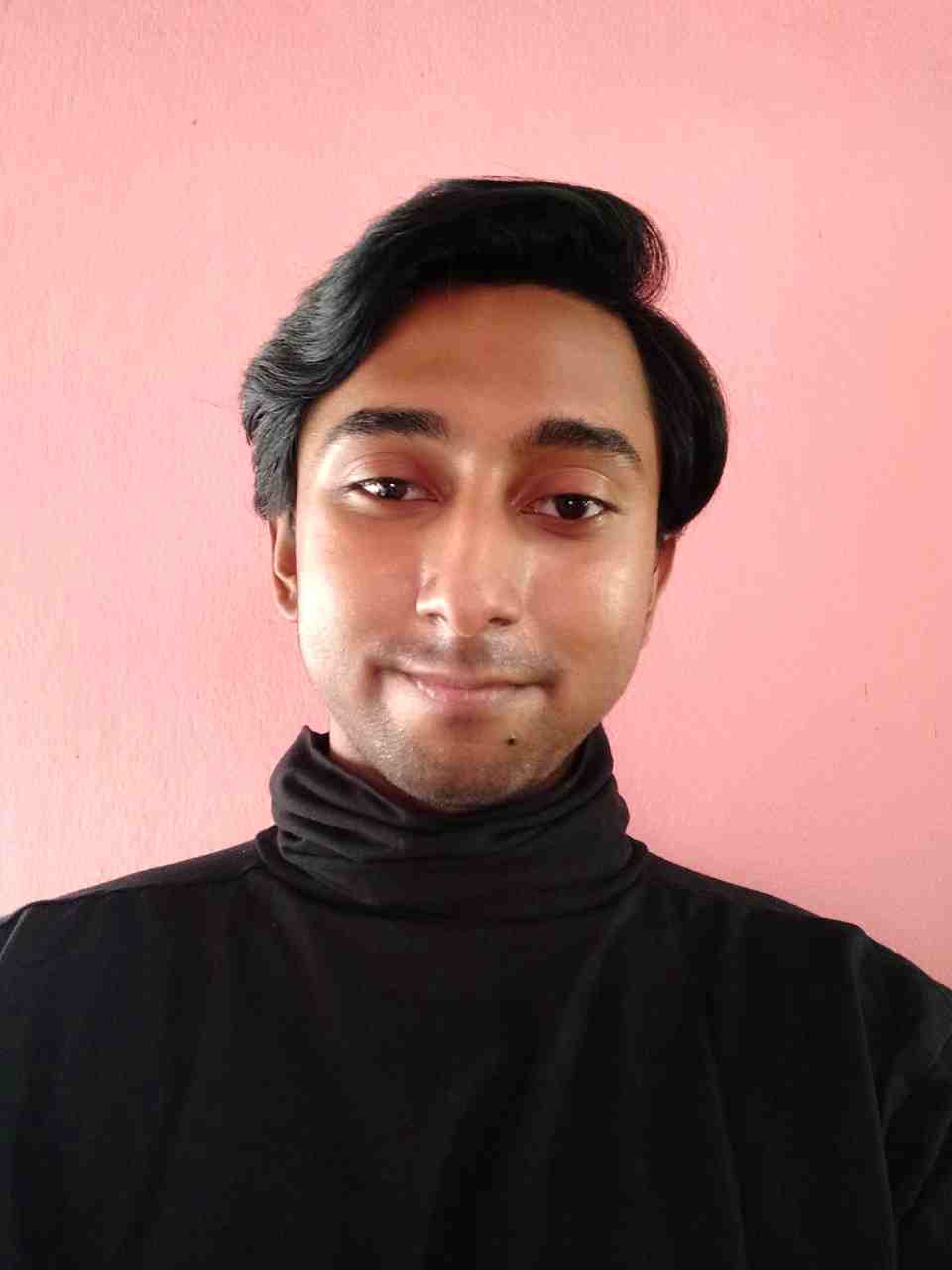 Life took a sudden turn for me when I finally decided to watch Kimi no nawa & Clannad. While both of them made me cry and introduced me to this vast world of anime. The Anime and Manga world is an escape for me from this complicated real world and serves as a relief. Being a content writer for OtakusNotes still feels like a dream and has been one of the best things to happen to me this year. It has been a productive distraction for me and I am loving every moment of it.