Last updated on January 24th, 2021 at 10:54 am
The Weekly Shonen Jump Author's have commented on the latest Issue #7 of 2021. Nearly 18 authors of the current serialization schedule, have congratulated each other, wished the well being of each other in this new year, and appreciated each other's works. Read further for the snap of the author's comments page and more details.
Below, you can find all the comments by the authors who have to partake in the latest issue #7 of Weekly Shonen Jump. The cover for this issue is already out, you can view it on our website from this news link. Most of the authors have publicized their work or wished the new year auspicious for everyone.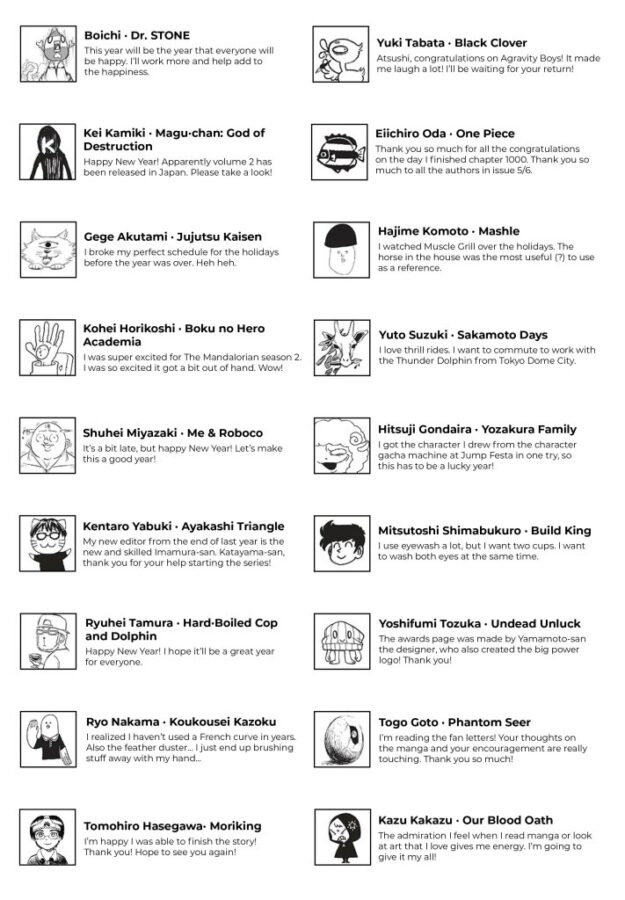 Iconic and humorous authors like Gege Akutami and Kohei Horikoshi have made a funny comment like always. Oda Eiichiro has also thanked everyone for supporting him and well-wishing for his 1000th chapter of One Piece. Yoshifumi Tozuka has commented for the first time with the other authors as his work, Undead Unluck has got a serialization in the Weekly Jump recently.
You can buy the physical copy as soon as it releases on the online bookselling sites. The contents of the chapters and specials are quite huge. You can even visit Viz.com for the individual chapters, and most of the specials are also featured there. Unless some one-shot content is included, you can read all the entries officially on the site.
Subscribe to our page for more interesting news and updates on your favorite manga and anime series. We will be back with more facts and announcements of the popular and upcoming titles. Until then, stay tuned, stay hyped.
---
Follow us on Twitter for more post-updates.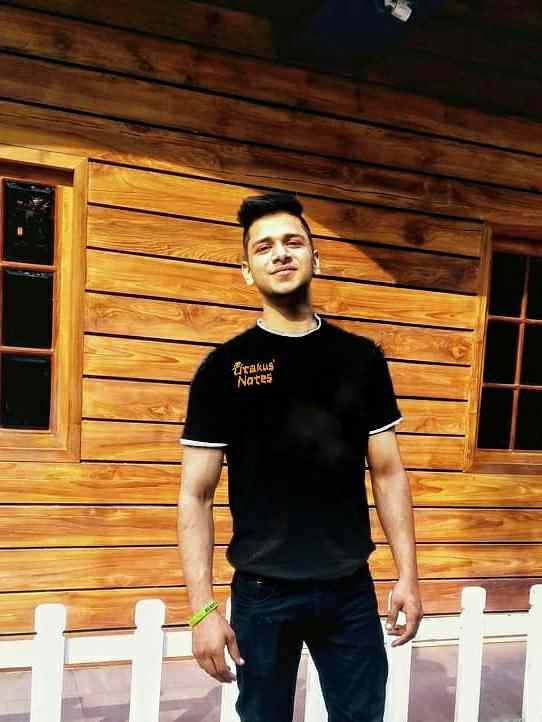 Sachin Kandwal is the newest member of the staff. And here in Otakus' Notes, he covers breaking stories of the Anime world. When he's not consuming content on Reddit, he can be seen exploring Bangalore city.