Eyebrows are one of the essential parts of our face for looks and protecting our eyes from moisture and light; they help enhance the overall look by correcting minor or significant flaws such as trim or separated eyes. The right brow can add shape, length, and definition to our face.
It can be of many types. It can be short, thick, big, light, small, straight, and more. Thick eyebrows appear more youthful than sparse brows and frame the eyes naturally and beautifully. Many celebrities have thick and prominent eyebrows.
In Hollywood, we have all sorts of actors and celebrities. There are some with asymmetrical faces, while some have unique eyes, some have long legs, and the list goes on.
Through intense research, we made a list of 20 actors with big eyebrows who use them to their advantage and help them add charm to their unique looks.
15 Actors With Big Eyebrows
15) Henry Cavill
| | |
| --- | --- |
| Name | Henry William Dalgliesh Cavill |
| Age | 40 years  |
| Nationality | British  |
| Profession | Actor  |
| Popularity | Man of Steel, Black Adam  |
Henry Cavil is famous among people as Superman, although he has appeared in various hits like Mission: Impossible: Fallout and The Witcher. He is said to be the best actor for his role as Superman. He has also won the MTV Movie Award for best hero.
He is said to be the most suited actor for Superman because of his manly look; his fabulous physique and Dark, big, shiny eyebrows contribute the most to his manly look.
---
14)
Jason Momoa
Name

Joseph Jason Namakaeha Momoa

 

Age

44 years 

Nationality

American 

Profession

Actor 

Popularity

Aqua man, fast x, Games of throne

 
Jason Mamoa made his acting debut with Baywatch: Hawaii, but he gained popularity after starring in HBO's fantasy drama series Game of Thrones. He is famous AMONG teenagers and adults as the superhero character Aquaman from the DCEU. He also appears in the hit action film Fast X.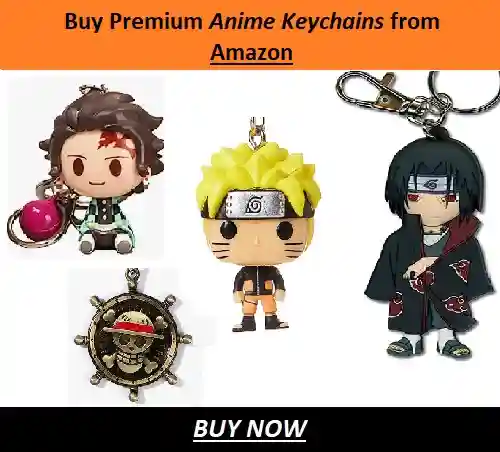 Jason Mamoa's eyebrows are very noticeable because he has a scar on one of his brows, which looks very stylish because of his thick eyebrows.
---
13) Rowan Atkinson
Name

Rowan Sebastian Atkinson

Age

68 

 

years 

Nationality

British 

 

Profession

Actor, Comedian, Writer  

Popularity

Bean, Mr bean

 
Rowan Atkinson is a viral celebrity. He has worked with screenwriter Richard Curtis and composer Howard Goodall throughout his career. Almost everyone knows him as he played the prevalent character Mr. Bean in a comedy series and film as the main character.
In 2003, he was listed in The Observer as one of the 50 funniest actors in British comedy; he also received an Olivier award.
---
12)
 Brett Goldstein
Name

Brett Goldstein

Age

43 

 

years 

Nationality

British 

 

Profession

Actor, Comedian, Podcaster, and Writer

 

Popularity

Ted Lasso, Shrinking, Super Bob
Brett Goldstein is a great comedian and actor. He is known for his work in the American comedy series Ted Lasso; although he has worked in various short films and series for various roles, he is mainly famous for Ted Lasso.
Brett Goldstein is an elegant man known for his talent and hard work. Eyes: His style gives off a classic vibe because of his shiny, prominent eyebrows and eyes, which give him a neat look.
---
10)
Chris Pine
Name

Christopher Whitelaw Pine

 

Age

42 

 

years 

Nationality

American 

 

Profession

Actor 

Popularity

Star trek, Wonder women, Dungeons & Dragons: Honour Among Thieves

 
Chris Pine is best known for his role in Star Trek, a famous reboot film series. He is also well known for his role as Steve Trevor in the Wonder Woman films in the DCEU. His famous accolades include the 2009 Scream Award for Best Science Fiction Actor for Star Trek and the 2009 Nominee Scream Award.
Star Trek, 2009 nominee for the Scream Award for Fight Scene of the Year: Star Trek, but Shared with Zachary Quinto, Chris Pine looks very manly and handsome, with his blue eyes nicely paired with thick, dark blond brows.
---
10) Daniel Radcliffe 
| | |
| --- | --- |
| Name | Daniel Jacob Radcliffe |
| Age | 34 years  |
| Nationality | British  |
| Profession | Actor  |
| Popularity | The Lost City, Jungle  |
Daniel Radcliffe became popular at age 12 as he played the primary leading role of Harry Potter in Harry Potter and the Philosopher's Stone. He continuously appeared as Harry Potter from 2001 to 2011. The series made him one of the world's highest-paid actors.
Daniel Radcliffe is a handsome actor. He looks stunning with his classic beard and dark eyebrows, which make him look even more handsome and outstandin
---
9) Robert Pattinson
| | |
| --- | --- |
| Name | Robert Douglas Thomas Pattinson |
| Age | 37 years  |
| Nationality | British  |
| Profession | Actor  |
| Popularity | The Batman, The King  |
Robert Pattinson is a very famous English actor. He was ranked the world's highest-paid actor in 2010. He started his career at age 15, but his career boomed with his role as Edward Cullen in The Twilight Saga film series. The film series grossed over 3.3 billion dollars worldwide.
He is also famous for portraying Batman in The Batman (2020), which he portrayed very well with his mind-blowing acting. Robert Pattinson is very handsome, and his big, dark eyebrows increase his glamour even more.
---
8) Lee Pace
Name

Lee Grinner Pace 

 

Age

44 

 

years 

Nationality

American 

Profession

Actor 

Popularity

Foundation, Halt and catch fire, Pushing Daisies
Lee Pace is very well known for playing the role of Thranduil the Elvenking in The Hobbit trilogy. He debuted as Ronan the Accuser in the Marvel Cinematic Universe (MCU). He has appeared in the same role in two great Marvel movies: Captain Marvel and Guardians of the Galaxy.
Lee Pace is a good-looking actor. His thick and shiny brows suit him well, and he looks better. 
---
7) Kumail Nanjiani 
Name

Kumail Ali Nanjiani

 

Age

45

years
Nationality
American, Pakistani
Profession

Actor, Stand Up Comedian 

Popularity

Eternal, The Big Sick, Stuber

 
Kumail Nanjiani is known for his role in the comedy series Silicon Valley on HBO as Dinesh; he has also worked as a co-writer and a star in the comedy film The Big Sick. He has also appeared in the Marvel Cinematic Universe film Eternals as a protagonist named Kingo Sunen.
As an American Pakistani actor, Kumail looks handsome and fit. His eyebrows seem thick and dark, which suits his personality very well.
---
5) Zachary Quinto
Name

Zachary John Quinto 

Age

46

 

years
Nationality
American
Profession

Actor, Film Producer

Popularity

Heros 
Zachary made his first film debut in Star Trek as Spock. Later, he appeared in many more films, but mainly, he is known for his role as Sylar, the primary antagonist in the science fiction drama series Heroes.
Zachary is a very handsome man. He looks good with his big eyebrows, which look very attractive. He is also mentioned in a blog for his thick eyebrows.
---
4) Matt Dillon
Name

Matthew Raymond Dillon

 

Age

51

 

years
Nationality

American

 

Profession

Actor

 

Popularity

The Outsiders

 
The Outsiders was the movie that brought out the best in Matthew, and he dropped one of the most impressive performances he has ever done in his entire career. He is now 51 but still has millions of fans worldwide, which he has earned through hard work.
Matt Dillon has very dark, significant, and beautiful eyebrows. He is also mentioned in the blog for his beautiful eyebrows.
---
3) Ron Livingston 
Name

Ronald Joseph Livingston

 

Age

56

 

years
Nationality

American

Profession

Actor

Popularity

Office Space

 
Ron Livingston started his career with a great movie debut, Straight Talk, in which he played a soldier. Later, he signed up for many movies and television series but is best known for The Movie Office Space.
Ron Livingston has a very manly pair of eyebrows. His eyebrows are very noticeable on his whole face. It looks perfect on him. He is also mentioned in a blog for his thick eyebrows.
---
2) Dave Franco
Name

David John Franco

Age

38

 

years
Nationality

American

Profession

Actor, Film Maker

 

Popularity

Now you see me

 
Dave Franco made his movie debut with a good movie, Frat Bros, in his role as A.J. It was his first short movie. Later, he got recognition for his looks and acting skills and got a role in many other movies and television shows, but he is mainly known for his famous movie Now You See Me.
Dave Franco has a beautiful pair of eyebrows. He looks very handsome with those eyebrows. He is also mentioned in an article by G.Q. for his strong eyebrows.
---
1) Andrew Garfield
Name

Andrew Russell Garfield 

 

Age

39

years
Nationality

British, American

Profession

Actor

 

Popularity

The amazing spiderman 
Andrew Garfield is a very well-known actor. He debuted in the famous film Lions for Lambs, where he was paired with Tom Cruise. The film became famous because of Andrew's appearance and his acting efforts.
Andrew has a thick pair of eyebrows, and he looks very handsome. 
---
CONCLUSION
Eyebrows are the most noticeable part of the face of the human body; no matter the size, shape, or color, every eyebrow looks beautiful. Everyone should embrace their eyebrow and accept it as a beautiful creation of our body.
---
Do small things with great love.
Follow us on Twitter for more post updates.
Also Read:
I am a first-year student pursuing Data Science and Artificial intelligence and have always been mesmerised by AI and wish to build one for my own in future. In my free time, I like to watch Romance Anime or read Seinen Manga.