Having a new look is all about carrying it with confidence. People have their own opinions about having beards and mustaches. Few will approve them, and few won't. And not every mustache looks good on every facial shape.
Talking about a handlebar mustache transports us to a bygone era when people used to sport them. However, it was never for a specific amount of time.
Many celebrities in the industry have brought that era back. We might see them have a handlebar mustache for character and to give themselves a new look that makes them stand out.
Handlebar mustaches give a gallant and sleek class, which exhibits one's personality. Listed below are a few people who flaunted handlebar mustaches.
15 Hottest Celebrities With Handlebar Mustache
1. Geraldo Rivera
| | |
| --- | --- |
| Name | Geraldo Rivera |
| Age | 80 years |
| Nationality | American |
| Profession | Journalist, Author, Attorney, Political Commentator |
It is impossible not to mention his name while discussing celebrities with a handlebar mustache. Geraldo happens to appear in the news quite often. An American newshound, author, lawyer, and public commentator has spent 23 years working at the Fox News Channel.
He is the prime example of looking attractive with a handlebar mustache. He became the inspiration for others to try this mustache. It's his trademark and makes him look distinctive among others.
---
2. Rollie Fingers
| | |
| --- | --- |
| Name | Roland Glen Fingers |
| Age | 76 years |
| Nationality | American |
| Profession | Relief Pitcher |
Another hottest celebrity is famous for his handlebar mustache. The 76-year-old American is a part of Major League Baseball as a right-handed relief pitcher. Every baseball fan remembers his contribution to the team and nation.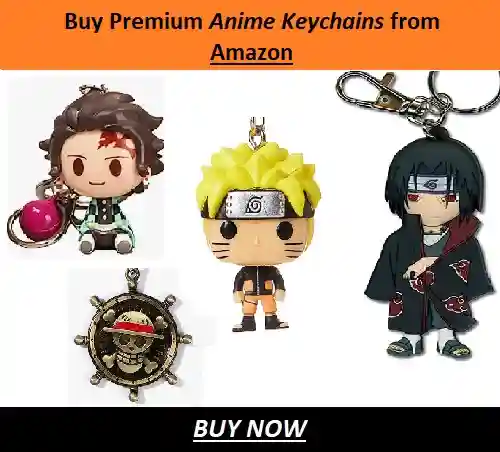 Between 1969 and 1985, Rollie Finger's significance made him play for three different teams. He was recognized for more than just his pitching mastery; he was also known for his waxed handlebar mustache.
Rollie even earned a spot as one of the best mustaches in history. He combined the handlebar mustache with the Hungarian mustache, giving him a mature look.
---
3. Colman Domingo
| | |
| --- | --- |
| Name | Colman Jason Domingo |
| Age | 53 years |
| Nationality | American |
| Profession | Actor, Writer, Director |
Colman Domingo is very serious and routinely follows his grooming pattern. American actor, director, and writer Colman is 53 years old and is acclaimed for playing convincing and self-assured characters both in theater and on screen.
He is awarded for remarkable performances, including in Nothingman, Ma Rainey's Black Bottom, and Euphoria. Before changing his hairstyle and mustache, he had a handlebar mustache, which enhanced his appearance.
---
4. Taylor Kitsch
| | |
| --- | --- |
| Name | Taylor Kitsch |
| Age | 42 years |
| Nationality | Canadian |
| Profession | Actor, Model |
Canada-born Taylor Kitsch is a model and actor. He is well-known for his appearance in Friday Night Lights as Tim Riggins in the NBC television series.
Taylor grew a handlebar mustache in his role as Christopher MacKenzie in the film Only the Brave. And he nailed that look. He is also known for performing in The Normal Heart, The Grand Seduction, 21 Bridges, X-Men Origins: Wolverine, American Assassin, The Terminal List, and Battleship.
---
5. Robert Johansson
| | |
| --- | --- |
| Name | Robert Honeren Johansson |
| Age | 33 years |
| Nationality | Norwegian |
| Profession | Ski Jumper |
One can identify his profession just by looking at his cool, well-maintained, and fit physique. An ex-ski jumper set a world record of 252 meters on March 8, 2017.
A Norwegian ski jumper, Robert Johansson, is popularly known as the Wing Commander because of his unparalleled handlebar mustache, which also caught the attention of the media.
---
6. Will Vinton
| | |
| --- | --- |
| Name | William Gale Vinton |
| Age | Passed Away |
| Nationality | American |
| Profession | Animator, Filmmaker |
The Oscar-winning American Will Vinton was a preeminent claymation animator and filmmaker. He had created some of the prominent characters and produced several feature films.
The California Raisins was one of the notable works. But his distinguished handlebar mustache had a separate fan base.
---
7. Jude Law
| | |
| --- | --- |
| Name | David Jude Heyworth Law |
| Age | 50 years |
| Nationality | English |
| Profession | Actor |
Jude Law has earned immense love and fame in his acting career. Some of his noted and commercial hit works include Cold Mountain, The Talented Mr. Ripley, Sherlock Holmes, Rise of the Guardians, and Captain Marvel.
The English actor's perfectly trim handlebar mustache amplifies the image of a romantic idol. It adds extra points to his compelling appeal.
---
8. Tom Selleck
| | |
| --- | --- |
| Name | Thomas William Selleck |
| Age | 78 years |
| Nationality | American |
| Profession | Actor |
There's a different spot for Tom Selleck's mustache. You will find many articles mentioning only his mustache. From time to time, Tom tries to keep different staches, which always works in his favor.
His handlebar mustache was one of the most iconic looks he could ever get. Selleck is an American actor and five-time Emmy Award nominee. Some of his works include Mr. Baseball, Friends, The Sacketts, Blue Bloods, and Boston Legal.
---
9. Aamir Khan
| | |
| --- | --- |
| Name | Mohammed Aamir Hussain Khan |
| Age | 58 years |
| Nationality | Indian |
| Profession | Actor |
In his 30 years of career, Aamir Khan is by far one of the most reputable, talented, and prominent actors in Indian cinema. Because of his achievements, he is granted the title of Mr. Perfectionist. He has given many celebrated and iconic characters to the industry. But his handlebar mustache look with the perfect hairstyle is no less than that.
---
10. Rajinikanth
| | |
| --- | --- |
| Name | Shivaji Rao Gaikwad |
| Age | 72 years |
| Nationality | Indian |
| Profession | Actor |
Rajnikanth is regarded as the superstar of South Indian cinema and lives the life of one of the most respected, followed, loved, famous, and successful actors born in Indian cinema. Before parting ways with the industry, Rajnikanth had given so much to it.
He is awarded the highest honors for contributing to cinema with his exceptional work. One of the looks that got a lot of recognition was the one with the handlebar mustache.
---
11. Ranveer Singh
| | |
| --- | --- |
| Name | Ranveer Singh Bhavnani |
| Age | 38 years |
| Nationality | Indian |
| Profession | Actor |
The man is known as the powerhouse and has his own statement style. And the one who has the confidence to try anything new without worrying about getting judged. Ranveer Singh has gone from starting his journey with zero supporters to having millions following his steps.
He has delivered some unforgettable and worth-remembering characters and proved he can pull off any role given to him. Ram-Leela, Bajirao Mastani, Padmavat, Gully Boy, and 83 are a few of them.
Ranveer has experimented with his look as well. People frequently discuss his different appearances but always return to the handlebar mustache look. And he carries that look with so much conviction and pride.
---
12. Ram Charan
| | |
| --- | --- |
| Name | Konidela Ram Charan |
| Age | 38 years |
| Nationality | Indian |
| Profession | Actor, Producer, Entrepreneur |
The Indian film made it to the Academy Awards and glorified actors' fame on another level. One of them was one of Indian cinema's highest-paid actors, Ram Charan. He also enjoys a large fan base.
The 38-year-old South Indian actor, producer, and entrepreneur has sealed his name in the industry with his versatile and powerful performances in his movies, and he is honored for them.
You have seen him keep his handlebar mustache in most of his films, killing that look that suits every hairstyle. Ram even feels confident and dashing with it.
---
13. Salvador Dalí
| | |
| --- | --- |
| Name | Salvador Dalí |
| Age | Passed Away |
| Nationality | Spanish |
| Profession | Surrealist Artist |
Spain-born surrealist artist Salvador Dalí was a notable name during the 20th century. He passed away in 1989, but his name and artwork are still alive to this day.
Salvador was known for his deft draftsmanship, mastery of technical pieces, and use of vivid and peculiar imagery. His work is something to never miss.
Because Dal was gifted and visionary, his mustache garnered attention at the time and even inspired a book. He is remembered now for having a handlebar mustache.
---
14. Nickelson Wooster
| | |
| --- | --- |
| Name | Nickelson Wooster |
| Age | 63 years |
| Nationality | American |
| Profession | Fashion Consultant |
Even in his 60s, Nickelson is slaying his looks and always comes up with something impressive, all thanks to his strict diet and exercise routine. The 63-year-old American is a renowned fashion consultant. He has many years of experience working with well-known brands, including Calvin Klein, Bergdorf Goodman, Polo Ralph Lauren, and Thom Browne.
Nickelson has never been disappointed with his results. His specialization is street style. If you are a fashion enthusiast, you should check out his designs.
---
15. Adrien Brody
| | |
| --- | --- |
| Name | Adrien Nicholas Brody |
| Age | 50 years |
| Nationality | American |
| Profession | Actor |
The 50-year-old American actor Adrien Brody is a name every movie fan has heard of. The successful actor has worked in some of the best-known series and movies, including The Pianist, King Kong, Peaky Blinders, Blonde, Midnight in Paris, See How They Run, and Succession.
His look in the movie The Grand Budapest Hotel was somewhat different from his other characters. He had a handlebar mustache that went perfectly with his hairstyle and outfits.
---
Conclusion
The trend of handlebar mustaches always repeats itself after a certain point, and it does not take much effort to grow. It gives you a different look and is one of the roughest and most famous ones.
Decades ago, these types of mustaches were symbolic of the bravery of the heroes coming back from the war. But after that point in time, people grew them to give a powerful look to their personalities. In short, handlebar mustaches will give you a dapper style.
---
Do small things with great love.
Follow us on Twitter for more post updates.
Also Read:
Just a person who invests her time mostly updating herself with the news surrounding the Korean, Thai, and Japanese entertainment industries or watching K-dramas, Thai, and Japanese dramas. Her interest in and knowledge of them encourages her to write about them. Writing is her peace in this chaotic world.