Toilet-Bound Hanako-kun is a supernatural anime that debuted in 2020 and received immense praise for its attractive art style, and the fun and exciting plot. A spin-off series of the anime, titled After-School Hanako-kun, will be premiering with the Fall 2023 collection next month. 
Before the anime releases, let's know some important things about it that will make the watch more interesting while it airs. So, here are the wiki, release date, characters, and streaming platform of After-School Hanako-kun.
After-School Hanako-kun: Wiki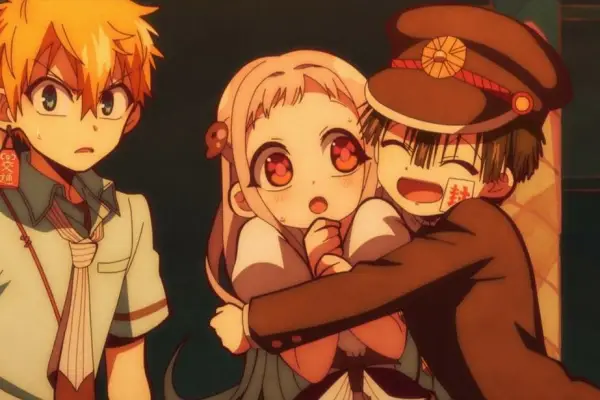 As mentioned before, After-School Hanako-kun (Houkago Shounen Hanako-kun) is a spin-off series of Toilet-Bound Hanako-kun (Jibaku Shounen Hanako-kun). The story is based on the manga of the same name, written and illustrated by AidaIro. After-School Hanako-kun will adopt the spin-off manga series of the name, presented by the same creators.
The writer and illustrator of the manga merged their names to keep a single name as the creator. Actually, Iro is the writer of the story while Aida is the illustrator. The manga has been running since 2014 in a monthly magazine named Monthy GFantasy.
Animation studio Lerche adapted the manga into a TV anime with 12 episodes. Lerche is in charge of the After-School Hanako-kun project. However, unlike the TV anime, the spin-off series is set to have only 4 episodes, with each episode being 10 minutes long on average.
All the main characters of the parent series will be appearing in the spin-off and they will be voiced by their original voice actors. In the original version i.e., the Japanese version, Megumi Ogata will be reprising her role as Hanako-kun while Yashiro and Kou will once again be played by Akari Kitou and Shouya Chiba respectively. 
---
Story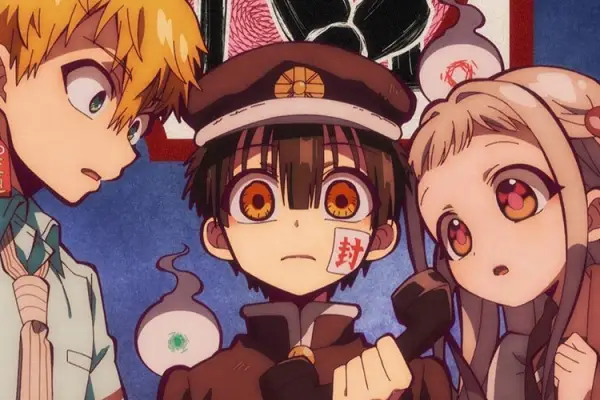 The story of Toilet-Bound Hanako-kun is set in a school named Kamome Academy. Like every other school in Japan, Kamome Academy has its own version of the Seven Wonders, seven supernatural things that many students experience during their time in school. One of the most popular Seven Wonders that most school has is the story of Hanako-san.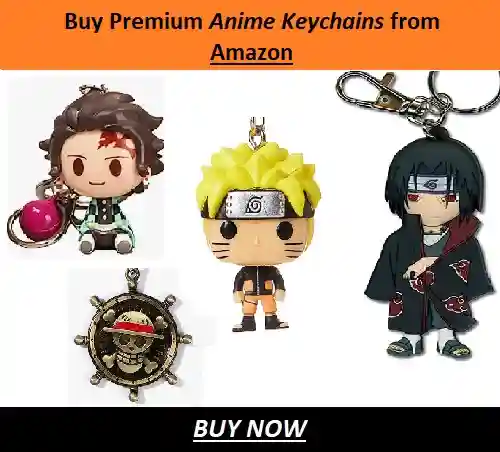 According to the urban legend, Hanako-san was a student who tragically died young and ever since then, haunts the school's bathroom. If someone manages to summon Hanako-san, then the ghost will grant the one who summons her any one wish. 
Nene Yashiro is a first-year student at Kamome Academy's high school division and she has been crushing hard on an upperclassman without any luck. Hoping to have her wish granted, Nene goes to the bathroom and tries to summon Hanako-san, only to find that Hanako-san is not a girl and the ghost who appears in front of her is actually Hanako-kun instead.
While initially shocked, Nene somehow finds herself tangled in many adventures with the strange ghost Hanako-kun and the rookie exorcist Kou Minamoto. Together with these two, she discovers the other Seven Wonders of her school.
The spin-off series, After-School Hanako-kun, will focus on the idle moments the three get between their many misadventures with the supernatural. These laidback moments include characters getting sick, discovering many secrets, and sometimes changing their genders. It'll be a carefree fun ride with the spin-off.
---
Release Date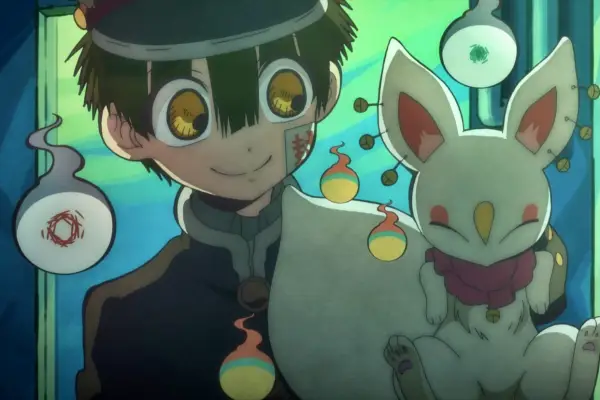 After-School Hanako-kun will premiere in the Fall 2023 season. The first episode is scheduled to be previewed on Wednesday, October 11, 2023, online, while on TV, Episode 1 will not be released until Friday, October 13. Likewise, each episode is set to be released on the internet two days before the episode is broadcast on TV.
The anime will follow a weekly structure, with one episode released on a particular day, Wednesdays for online and Fridays for TV, of a week.
---
Characters
1) Hanako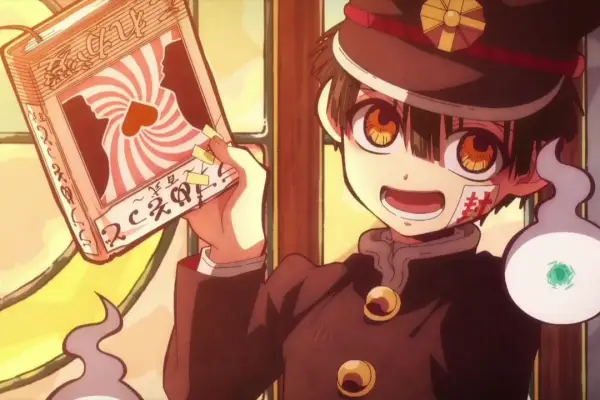 The titular protagonist of the story, Hanako-kun is the ghost of a young boy who died under mysterious circumstances. He currently resides in the bathroom of Kamome Academy where he sometimes lets his presence known.
Despite being the ghost of a kid, Hanako-kun is an incredibly powerful Supernatural being. He is always surrounded by two sphere-like spirits who are called Haku-Joudai.
---
2) Nene Yashiro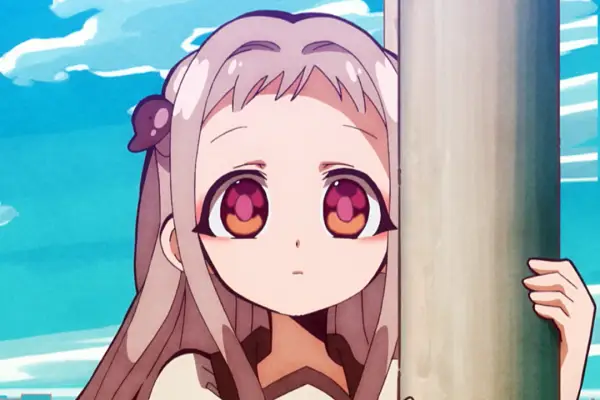 The story starts with Nene Yashiro, a first-year high school student at Kamome Academy. Nene wants some luck for her lackluster love life and the courage to speak to her crush, Teru Minamoto. To get her wish fulfilled, she visits the infamous bathroom and meets Hanako-kun.
Thanks to the shrewdness of the ghost, she ends up being his assistant. Together with him and Kou, Nene gets to experience the many supernatural occurrences at her school.
---
3) Kou Minamoto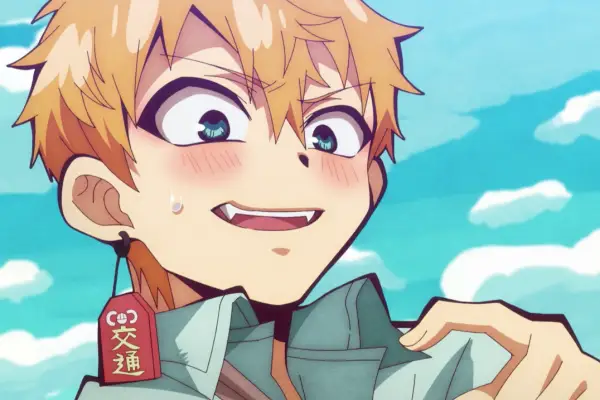 One of the three main characters, Kou Minamoto is the youngest son of the Minamoto Clan who are renowned for being powerful exorcists. He is the younger brother of Teru and a middle student at Kamome Academy.
Though Kou is technically also an exorcist, he's not that powerful. He is initially suspicious of the ghost Hanako-kun. But over time, he warms up to Hanako-kun and Nene and joins them on their misadventures.
---
4) Tsuchigomori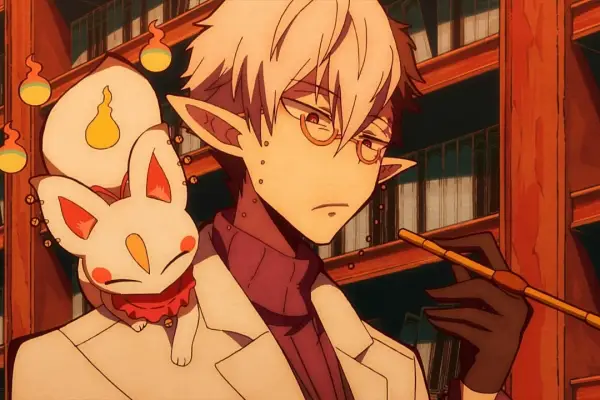 Tsuchigomori is the science teacher at Kamome Academy and Kou's homeroom teacher. He appears as a normal human until it is revealed that he is a supernatural being as well. The teacher is the Fifth Wonder of the school, known as the 4 PM Bookstacks.
In his Supernatural form, Tsuchigomori takes the appearance of a spider-human hybrid with six spider legs and claw-like hands with sharp teeth.
---
5) Tsukasa Yugi
The mystery of Hanako-kun is even more pronounced after the appearance of his younger twin brother, Tsukasa. Tsukasa is also a ghost at Kamome Academy, residing in the Broadcasting Room of the school along with his assistant, Sakura Nanamine, and Natsuhiko Hyuuga.
Unlike his brother, Tsukasa has an evil personality and a strong grudge against Hanako. Along with plotting against Hanako, Tsukasa also grants wishes to the far shore.
---
Where to Watch
Crunchyroll is the streaming platform where the spin-off series, After-School Hanako-kun, will be released from October 11 on a weekly basis. The original series, Toilet-Bound Hanako-kun, is also available on Crunchyroll along with on other streaming platforms like Funimation and Hulu. 
It's possible that the mentioned streaming platforms or the anime are not available in a particular part of the world. In that case, the viewer has to use a VPN to get access to the streaming platform or the anime.
That's all you need to know about After-School Hanako-kun before the spin-off anime starts this fall. Check out the anime when it is released, and in the meantime, keep reading Otakus' Notes.
---
Do small things with great love.
Follow us on Twitter for more post updates.
Also Read:
Anamika loves words and stories and putting them to pages. She also loves anime, manga, books, movies and everything fantasy. She has been a fan of anime since childhood and her admiration for it only grew with years. Her passion for writing is even more elevated by writing about the things she loves.