Last updated on January 4th, 2023 at 01:11 pm
When it comes to the world of anime streaming, Funimation is one of the leading platforms. Even though its availability is only in the United States. Funimation and Crunchyroll in March 2022 confirmed that the library of the former would be transferred over to the latter. The combination is to create the most extensive available legal anime catalog over the internet.
There is no such reason left to pay anymore for a Funimation subscription. It is the service discontinuing simulcast premieres of anime. Thus, free anime on Funimation is now accessible. Many of these anime can be freely streamed along with ads on the Funimation site. It means one can still enjoy them even if there is no subscription.
Free Anime on Funimation
15) Case file nº221: Kabukicho
This anime is full of mystery and takes place in modern times around Kabukicho in Sherlock Holme's re-imaging. You will get to know that it is a team of detectives busy solving a string of serial murders chiefly committed by Jack the Ripper.
In the series, Kabukicho was a case hounding, and its residents are brokered by Mrs. Hudson. Hit this anime and know how Pipe Cat becomes a hub for detectives to accept mysterious cases. 
IMDb Ratings: 6.2/10
Number of Episodes: 24
Genre: Mystery
---
14) Africa no Salaryman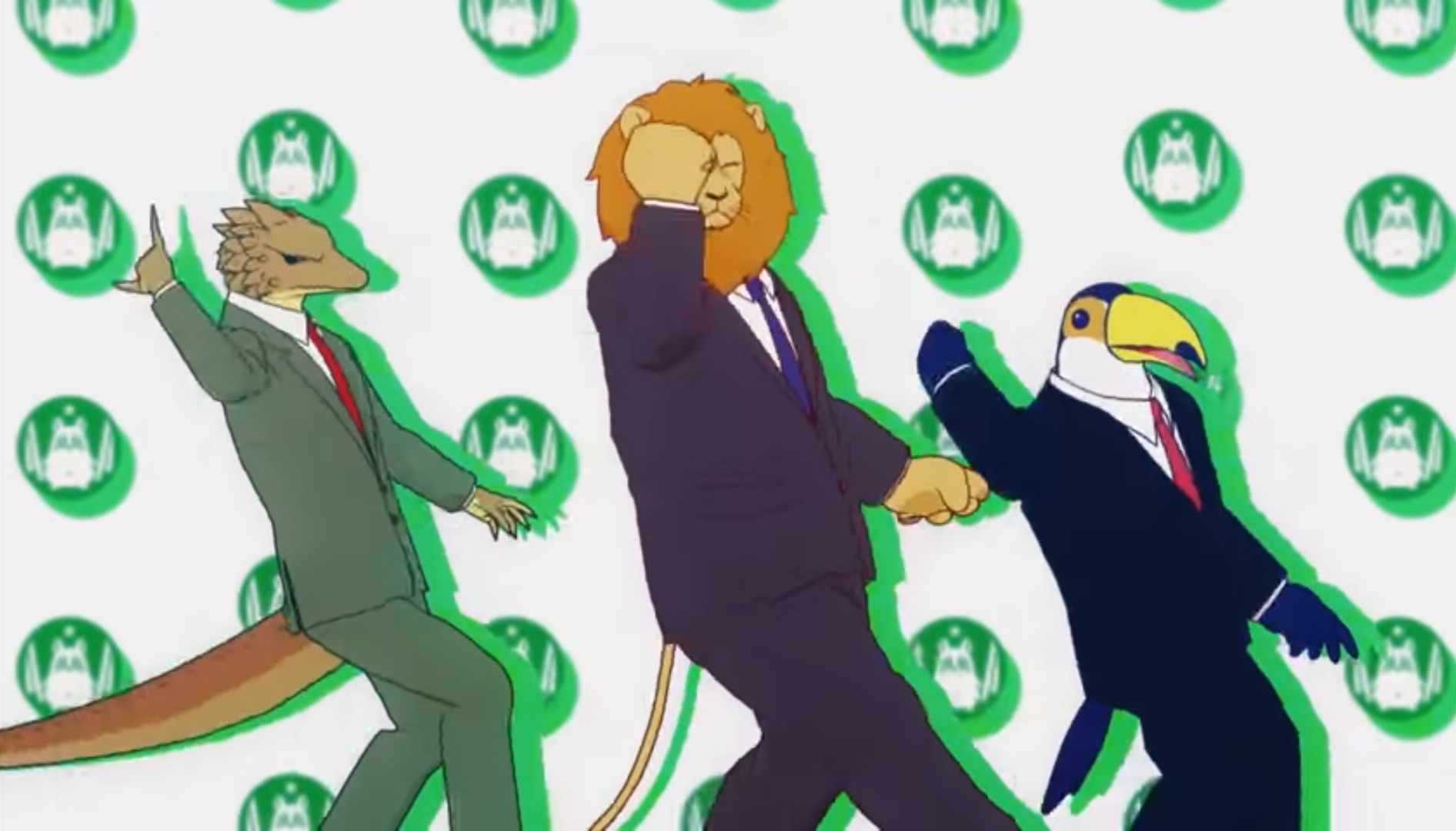 The next one on our list of free anime you can watch on Funimation is Africa no Salaryman or Africa Salaryman (in English). If you desire to watch a slice of life with some comedy, this anime is best for you.
The story revolves around three characters, Lion, Lizard, and Toucan, with distinct characteristics. All three are living a busy office life in a capitalist society in Japan, and due to their nature, they face new complications every day, leading them to the trouble of getting fired.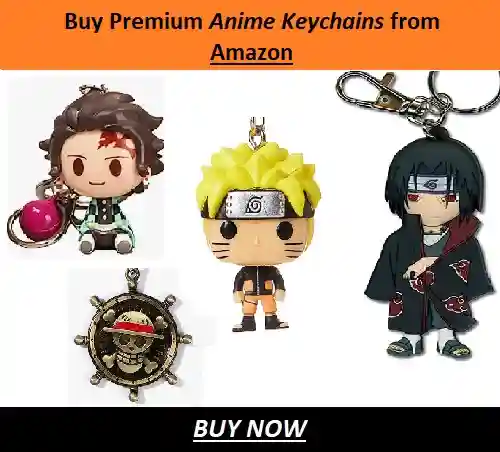 So, how do they handle keeping themselves out of trouble and hanging on to their jobs? This slapstick workplace comedy will wipe out your boredom. According to MAL, you can watch this anime on Crunchyroll and Funimation.
IMDb Ratings: 6.4/10
Number of Episodes: 12
Genre: Slice of Life, Comedy
---
13) Hensuki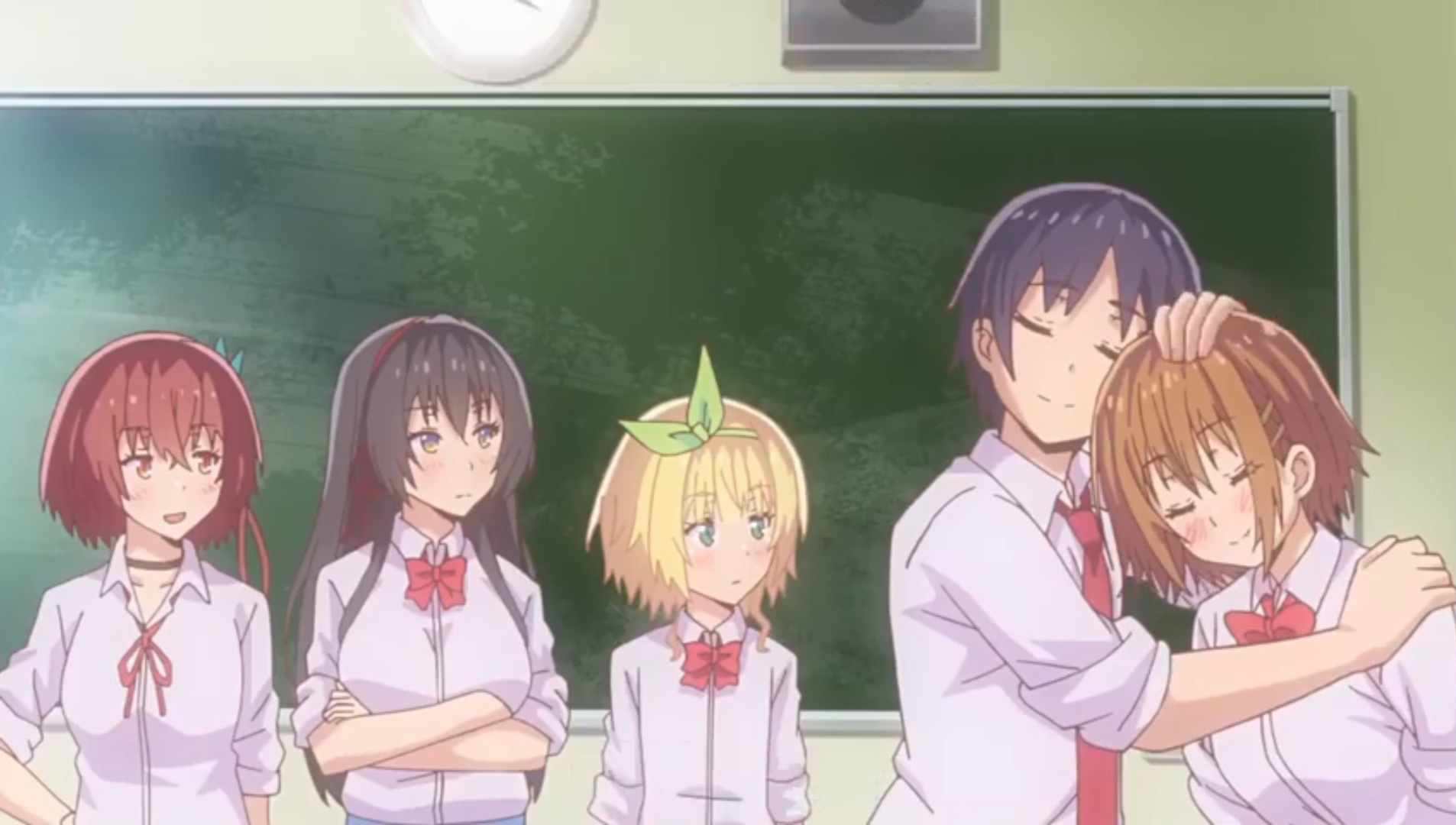 This anime revolves around an ordinary high school student, namely Keiki Kiryū. Hensuki turns out to be more interesting when Keiki figures out a letter attached to pair of panties. This is the chief theme that makes curiosity among the viewers. 
But every girl being suspected turns out to be perverted, which gives this anime humor. You can watch this romantic comedy to get to know how Keiki suspects that girl.
IMDb Ratings: 6.5/10
Number of Episodes: 12
Genre: Romantic comedy, harem
---
12) Cop craft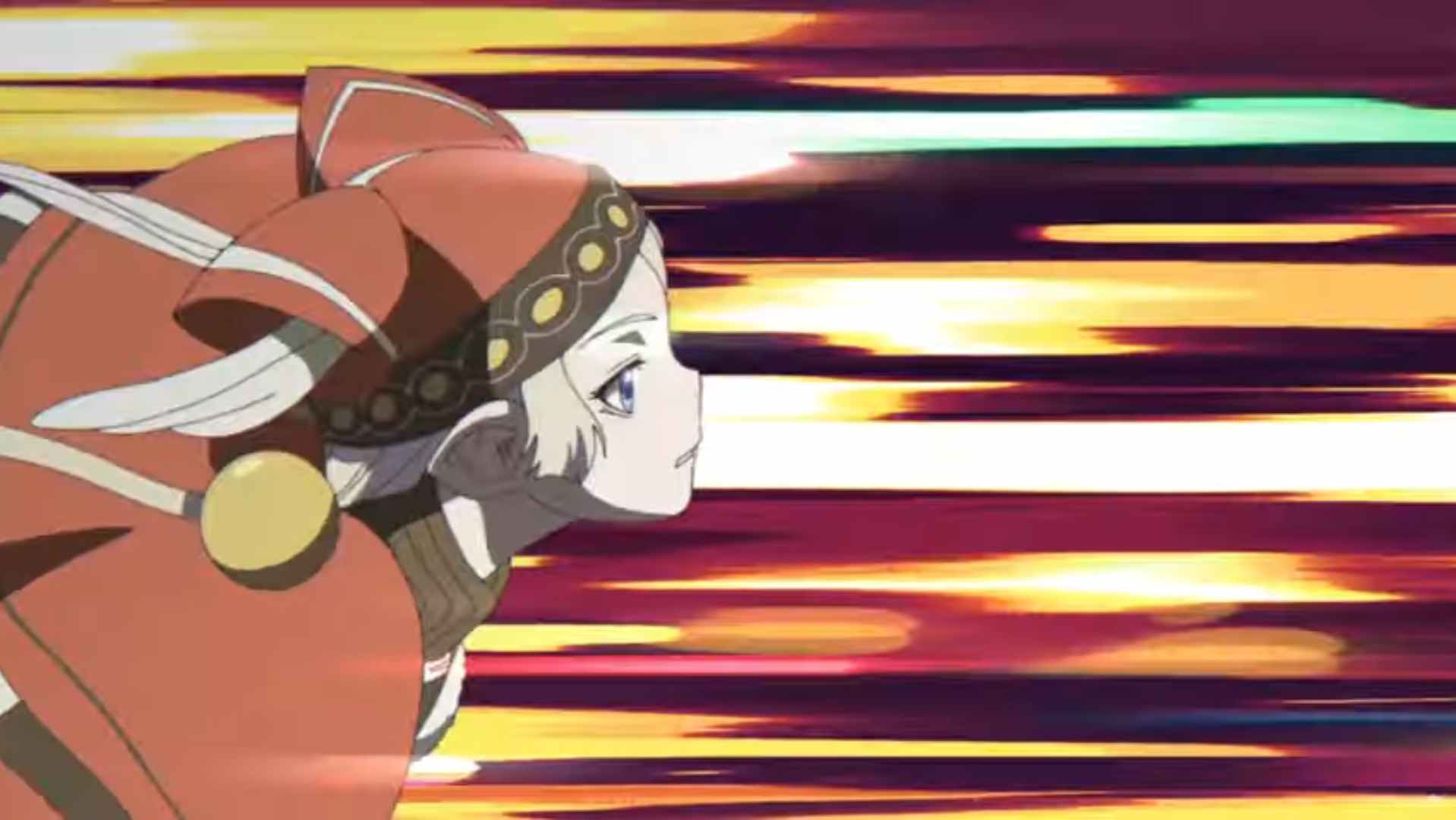 Everyone is familiar with the Pacific Ocean, but in this anime, it becomes a source of hyperspace gate. Don't take it easy because it connects earth to a strange world filled with monsters and fairies. The story revolves around Kei losing Rick Fury. Let us make it clear that Rick Fury was his partner and friend of four years.
Later, the unlikely duo has overcome their differences and comes together. Want to know who paired with Kei? Then why not give it a try this action anime will highlight the adventure of returning the missing fairy to her country.
IMDb Ratings: 6.6/10
Number of Episodes: 12
Genre: Action
---
11) Danganronpa 3: The End of Hope's Peak High School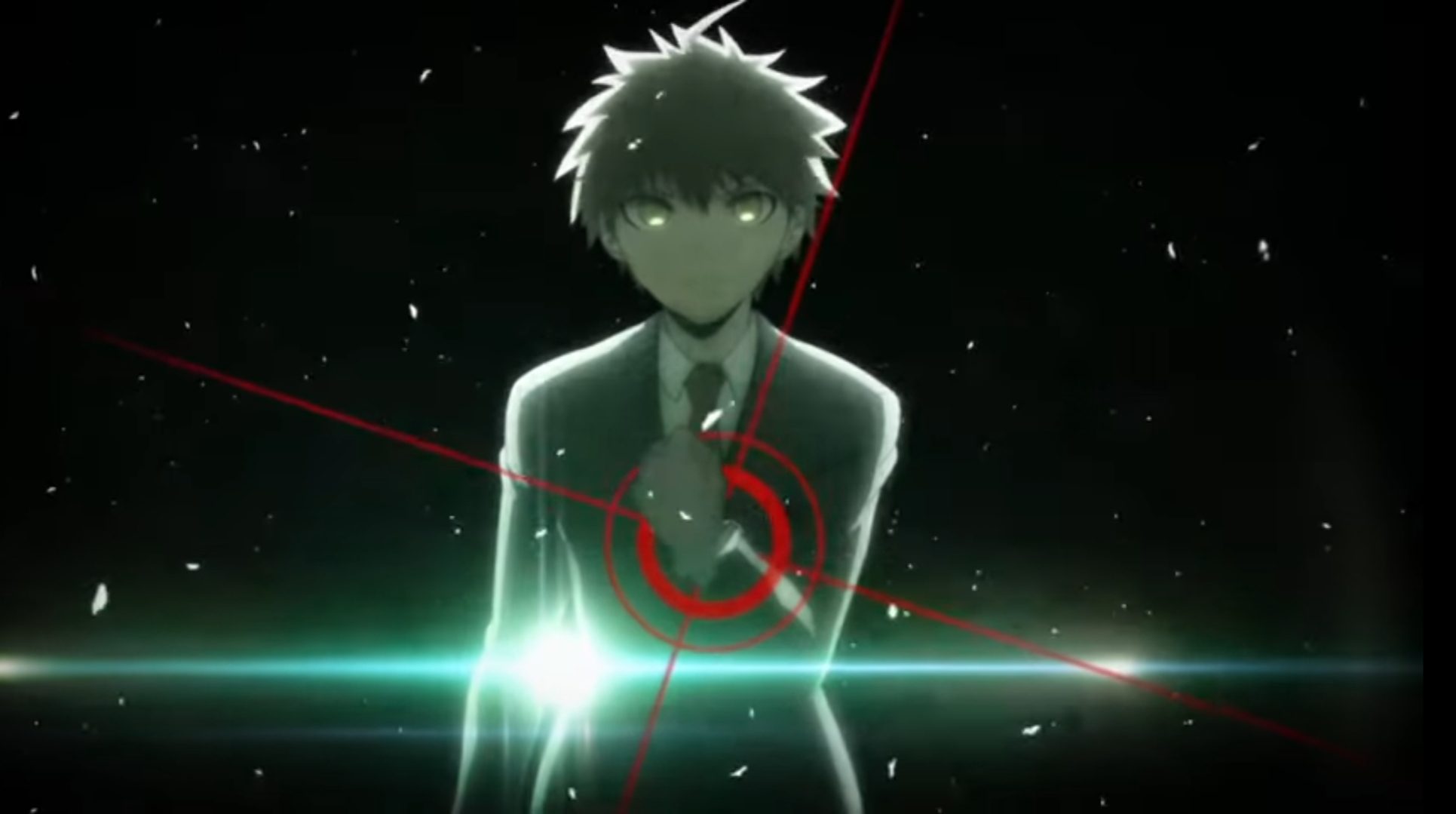 You might be thinking why the name of a game is mentioned on this list. But you are wrong because, in this list, only animes are mentioned. Danganronpa 3 is not an anime adaptation of a game but an original new story.
Now, we are talking about Future Arc, which continues after the game Danganronpa 2: Goodbye Despair hits. It follows Makoto Naegi in a game of new death. So enjoy this masterpiece on your couch and know what makes it mysterious.
IMDb Ratings: 7/10
Number of Episodes: 24
Genre: Mystery, Horror
---
10) High School DxD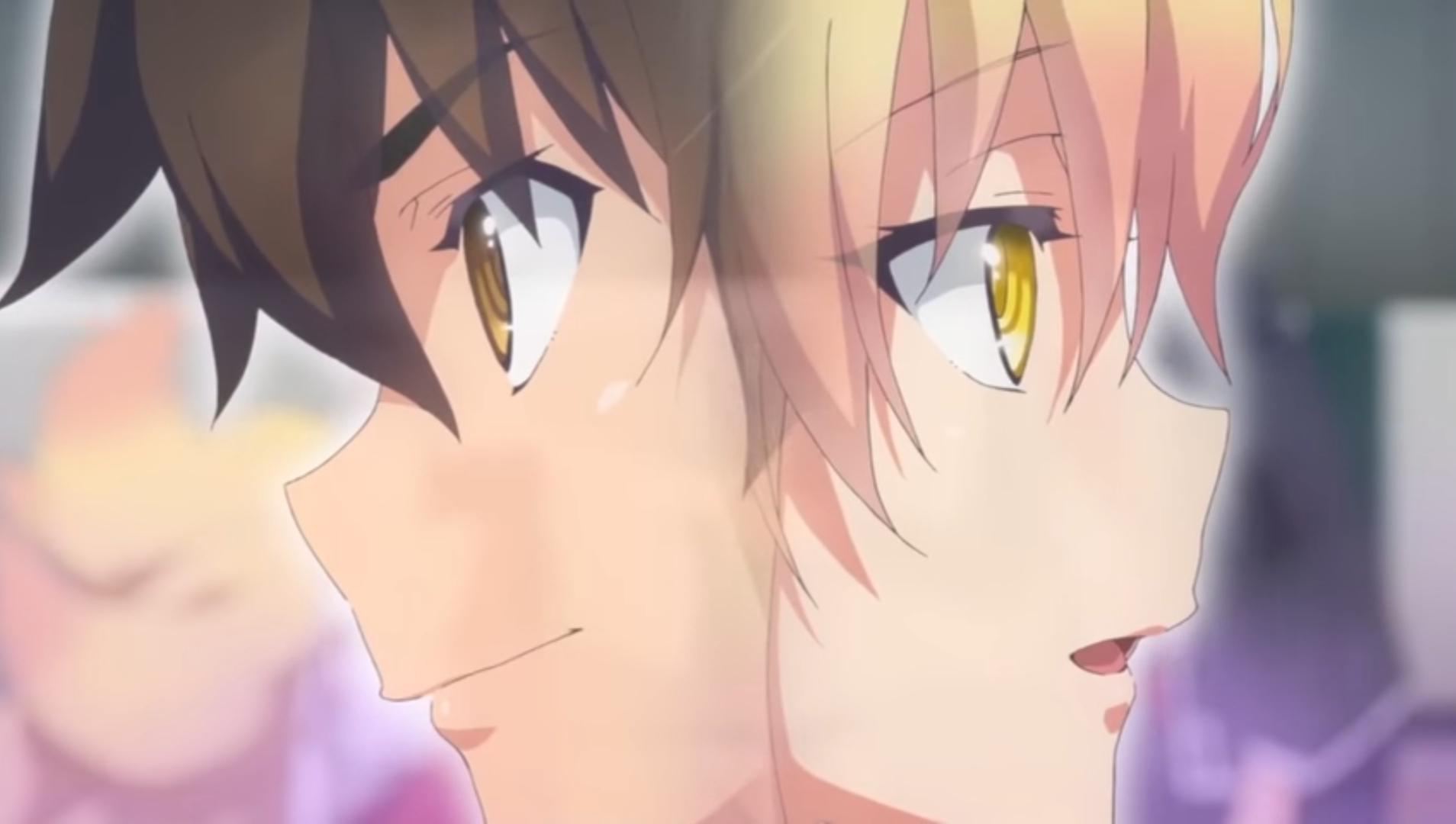 High school DxD is one of the free anime on Funimation. The series revolves around a perverted high school student, namely Issei Hyoudou. He is so perverted that on his first date, he got killed and reincarnated into a devil through Rias Gremory.
Isn't that funny? Let's talk about his dream, which was to be a "Harem King" and build a Harem. The reason was he was striving to rise to the rank of the devil. This action-fiction anime will let you enter the world of Issei's adventure.
IMDb Ratings: 7.2/10
Number of Episodes: 12
Genre: Ecchi, comedy, action fiction, adventure
---
9) Attack on Titan: Junior High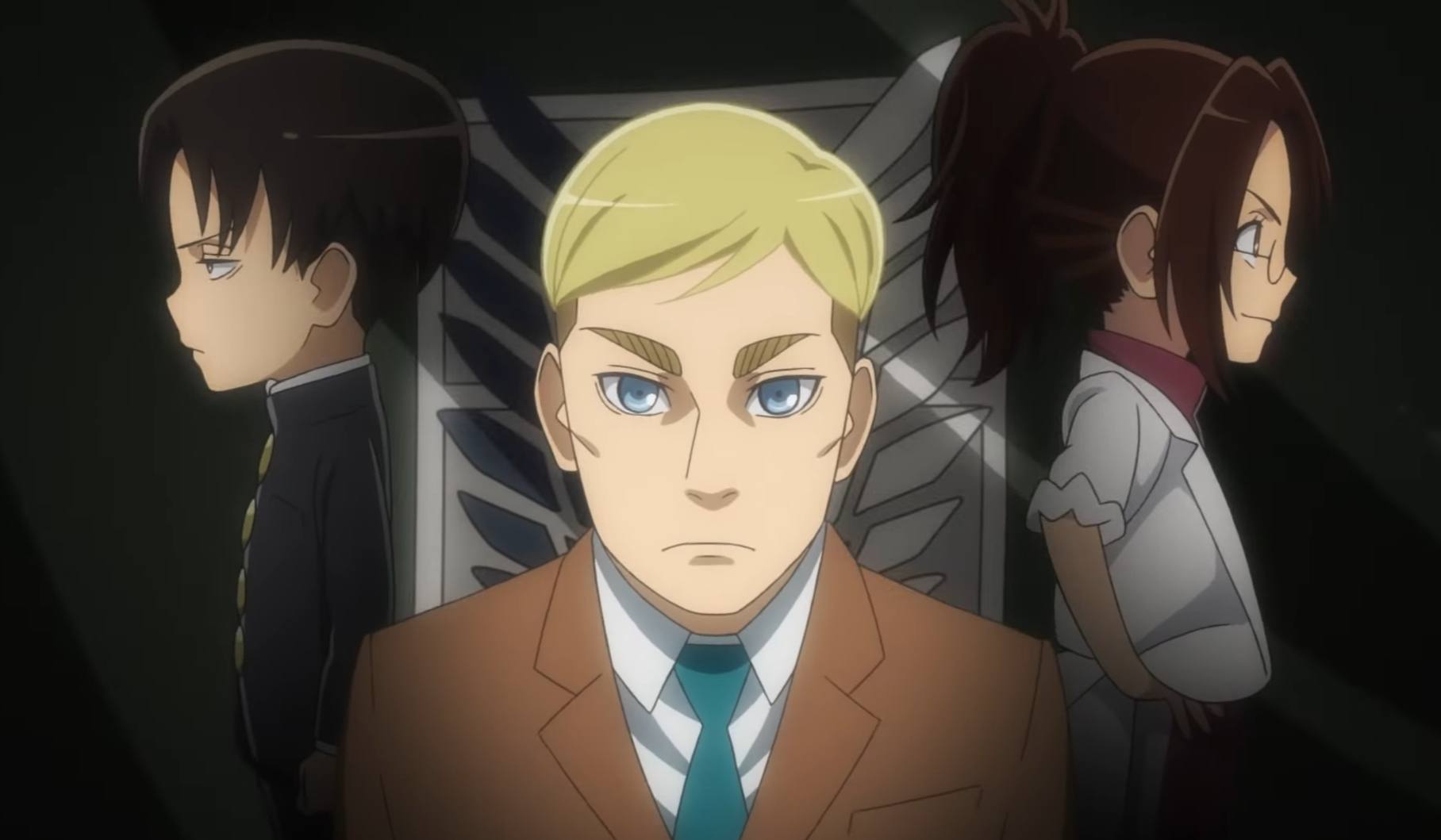 It is based on the manga of the same name with a spin-off of the original manga. Short stories are followed in this series which features the original characters in the form of chibi.
The story revolves around Eren Jaeger, in junior high, who comes face-to-face with a Titan. Later in this series, Eren with his two childhood friends, encounter familiar faces. Enjoy this parody anime revolving around these chibi's adventures faced during the first year.
IMDb Ratings: 7.2/10
Number of Episodes: 12
Genre: Parody, comedy
---
8) How Heavy Are the Dumbbells You Lift?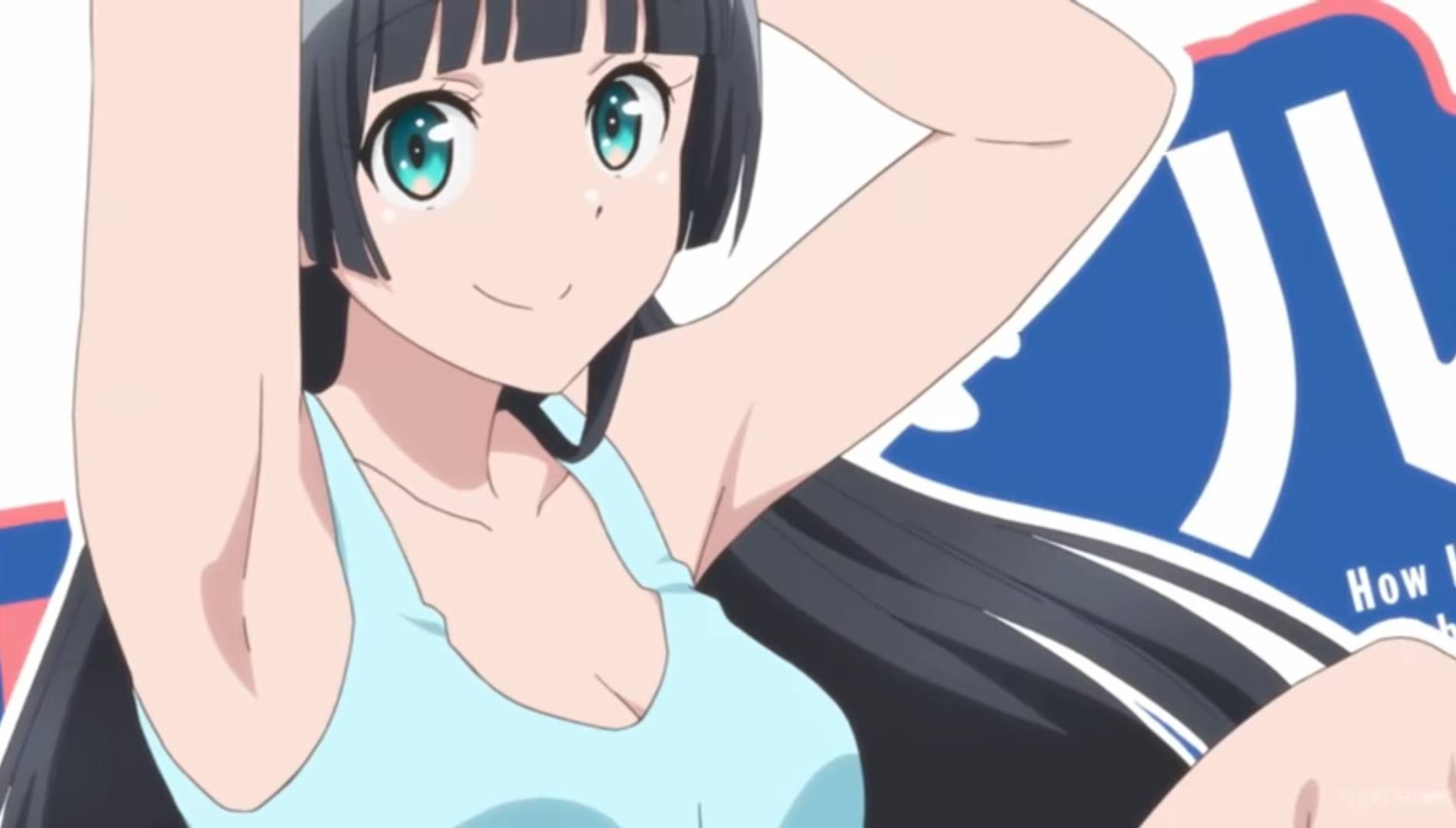 Are you a gym rat? If not, then after watching this anime you will become one of them. This story is about Hibiki Sakura having a voracious appetite, due to which she gained weight.
It is a fact that when such a thing happens, it will be bought to attention, then every person will look for the gym. Just like in reality, Hibiki's life too got changed after joining the gym. This slice-of-life anime will surely even motivate you to go and hit the gym.
IMDb Ratings: 7.3/10
Number of Episodes: 12
Genre: Sports, a slice of life, comedy
---
7) BOFURI: I Don't Want to Get Hurt, so I'll Max Out My Defense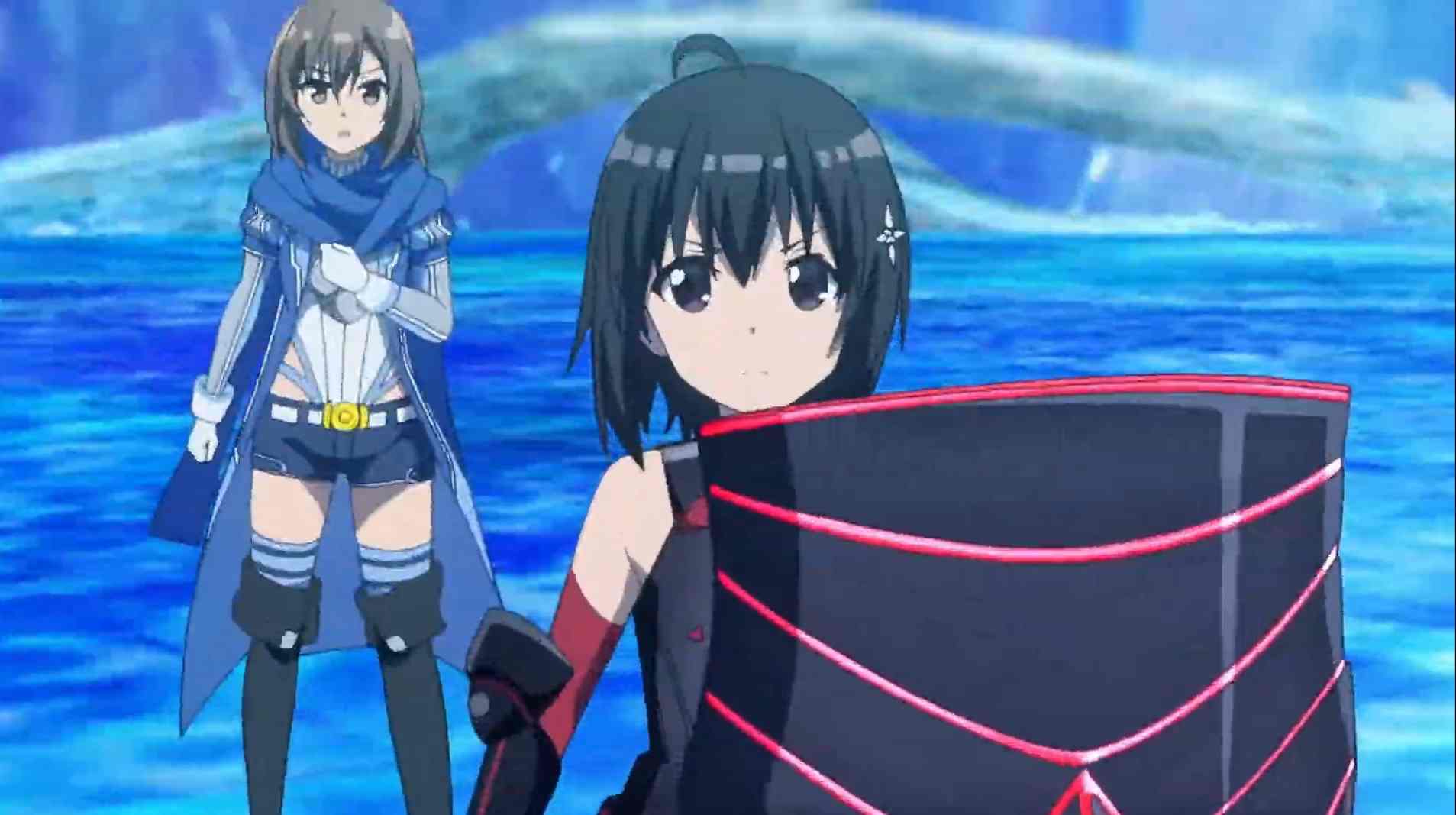 Everyone like video games, but what if the whole anime is based on the video game? The same thing goes for the case of BOFURI. The friend of Kaede Honjō urged her to play the VRMMORPG NewWorld Online, mainly under the Maple name. You can watch this series to watch her defense level getting a boost in the game.
At last, she ends up earning all types of equally unexpected skills and turned out to be the strongest player. Watch this comedy anime on Funimation to know more about the game she is playing.
IMDb Ratings: 7.5/10
Number of Episodes: 12
Genre: Comedy
---
6) Cautious Hero: The Hero Is Overpowered but Overly Cautious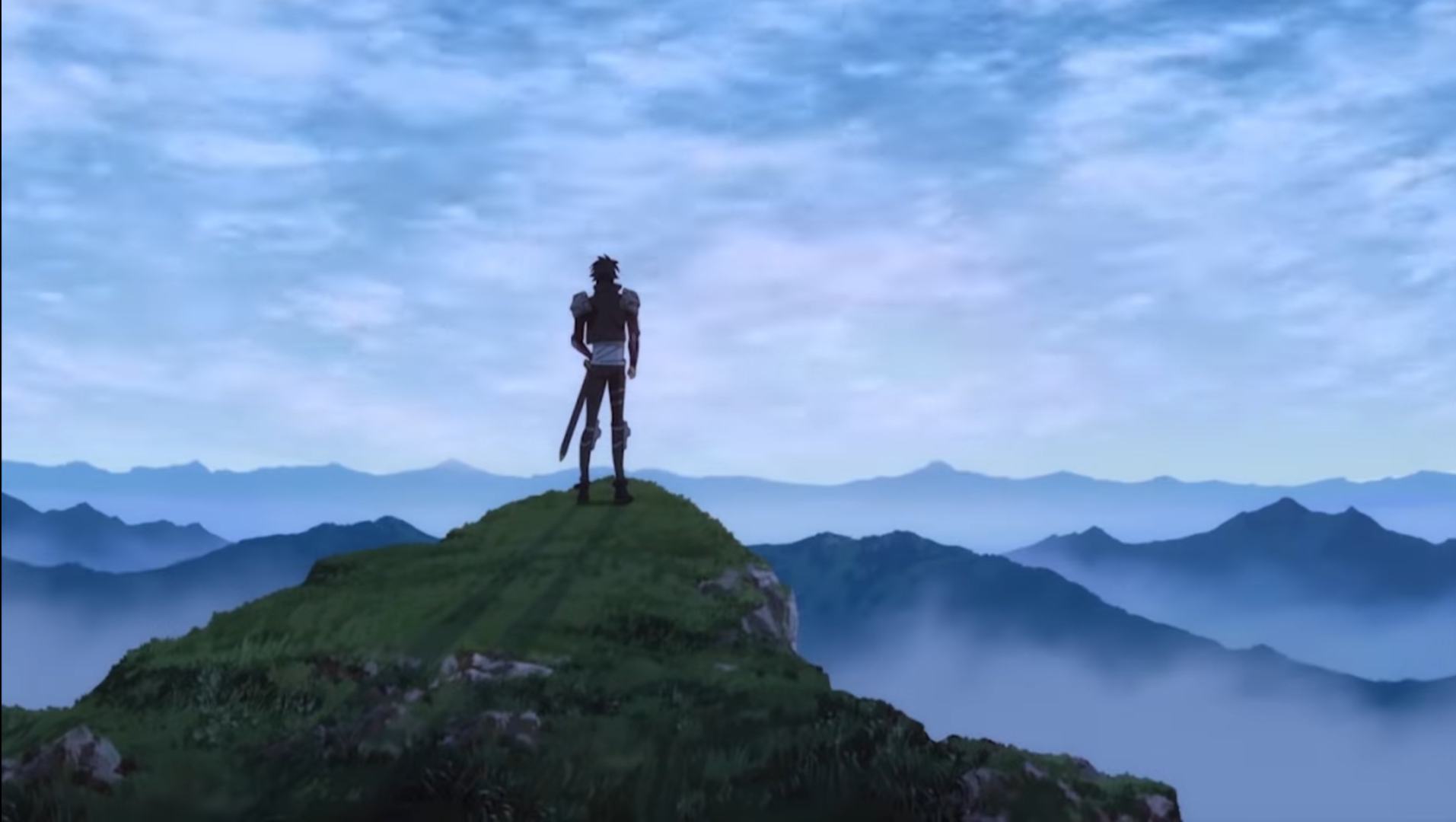 The story of this fantasy revolves around Ristarte, who was a novice goddess. Give it a try to know how she saved the world of Gaeabrande from Demon Lord.
For your suspense, let us tell you a thing that she pairs with someone who stayed many times greater. Now, you can imagine that when this pair set foot on Gaeabrande, what will be going to happen next?
IMDb Ratings: 7.5/10
Number of Episodes: 12
Genre: Fantasy comedy, isekai
---
5) Prison School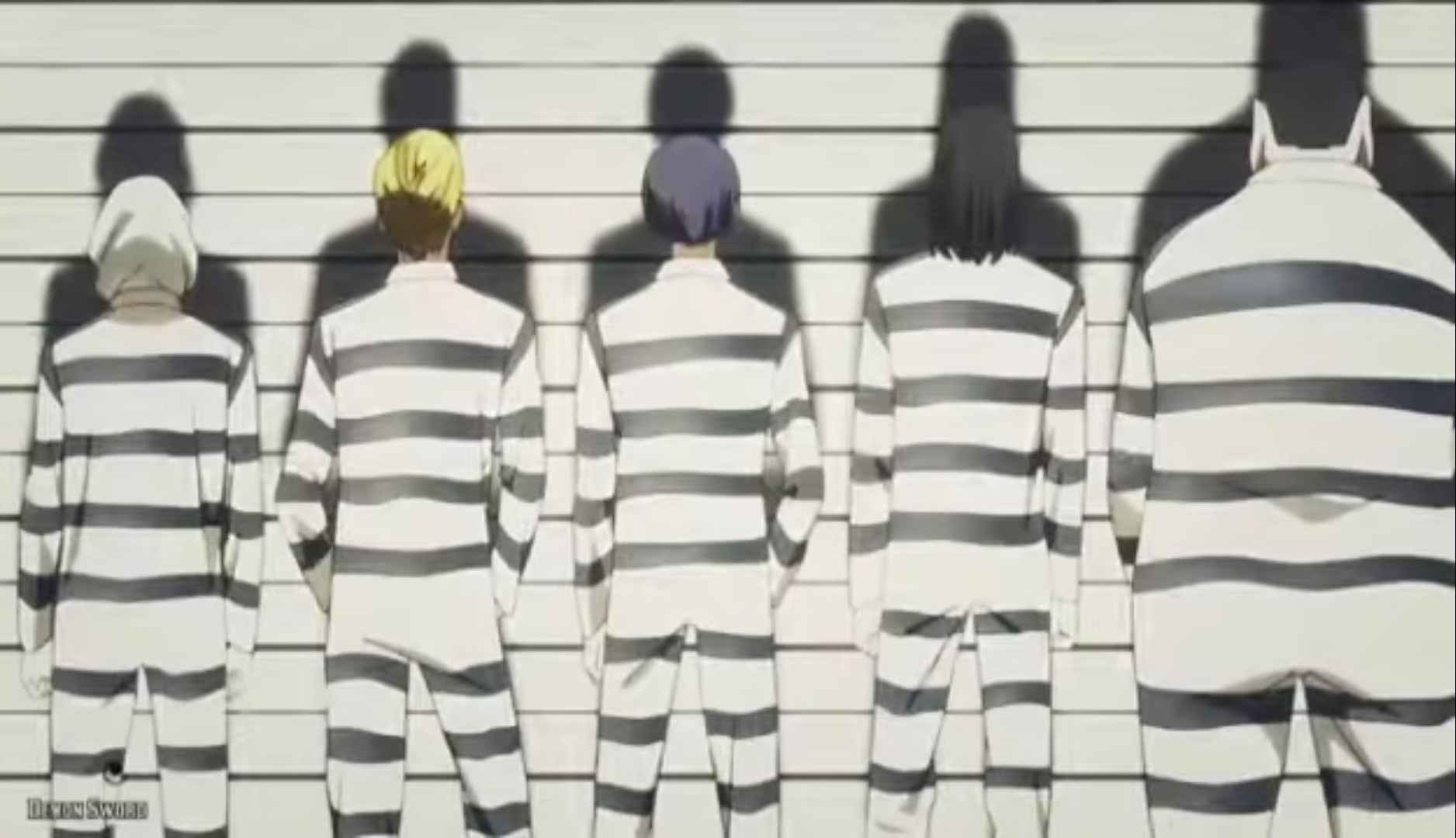 As the name suggests, Prison School, you can imagine prison only. But the story traced back to Hachimitsu Academy, which was one of the strictest girls' academies. Later, it decided that their system must have boys, which was their biggest mistake. However, those five boys committed voyeurism in bathing at school.
You can imagine what would be the result, yes, they were incarcerated. Watch this series and know what happened to those boys after that. You can also watch this comedy on Funimation, Netflix, and Crunchyroll.
IMDb Ratings: 7.6/10
Number of Episodes: 12
Genre: Sex, comedy
---
4) Toilet-bound Hanako-kun
The supernatural anime revolves around Nene Yashiro, who was a first-year high-school student who loved to wish and occult for a boyfriend. Do you know she summons the most famous and seventh Wonder, "Hanako-san of the Toilet?"
Want to know how Nene learns about the connection she can make to the spirit world? Watch this epic series on Funimation and kill your boredom.
IMDb Ratings: 7.8/10
Number of Episodes: 12
Genre: Supernatural, Comedy
---
3) Yuri On Ice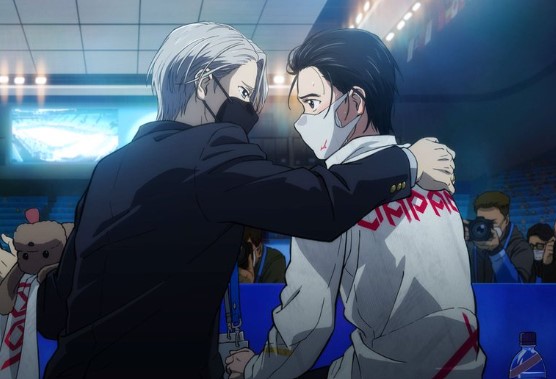 As the name suggests, Yuri On Ice is about the boy and his skating journey. This series revolves around Yuri's window for success in skating at age 23. This story is not that straightforward because his success window got closed, but later his luck switches sides.
You will get to know that it was his video that got viral then Yuri kick off his journey to make it back on the world stage. Watch this sports series to know the adventures that took place in the journey Yuri.
IMDb Ratings: 7.9/10
Number of Episodes: 12
Genre: Sports (figure skating)
---
2) The Rising of the Shield Hero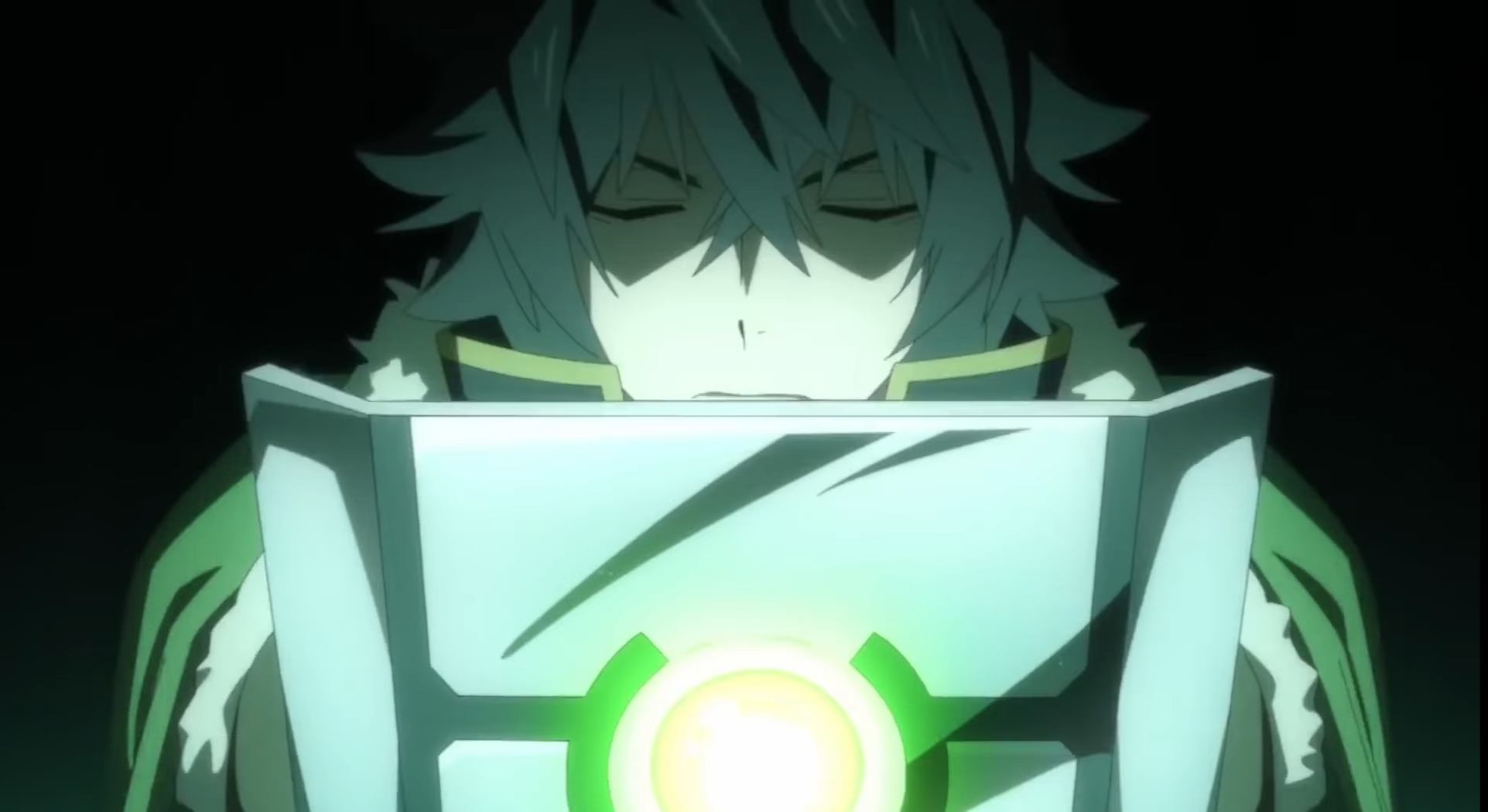 This dark fantasy is about an easygoing Japanese youth, namely Naofumi Iwatani, who was summoned into a parallel world. The series continues with three other young Japanese men who wanted to be the world's Cardinal Heroes.
It is about their adventure and how they gain the gratitude and trust of the people through their heroic actions. You can Watch this Isekai and know how Naofumi Iwatani and his companions work together to carry out their mission as saviors.
IMDb Ratings: 8/10
Number of Episodes: 38
Genre: Isekai, dark fantasy
---
1) YuYu Hakusho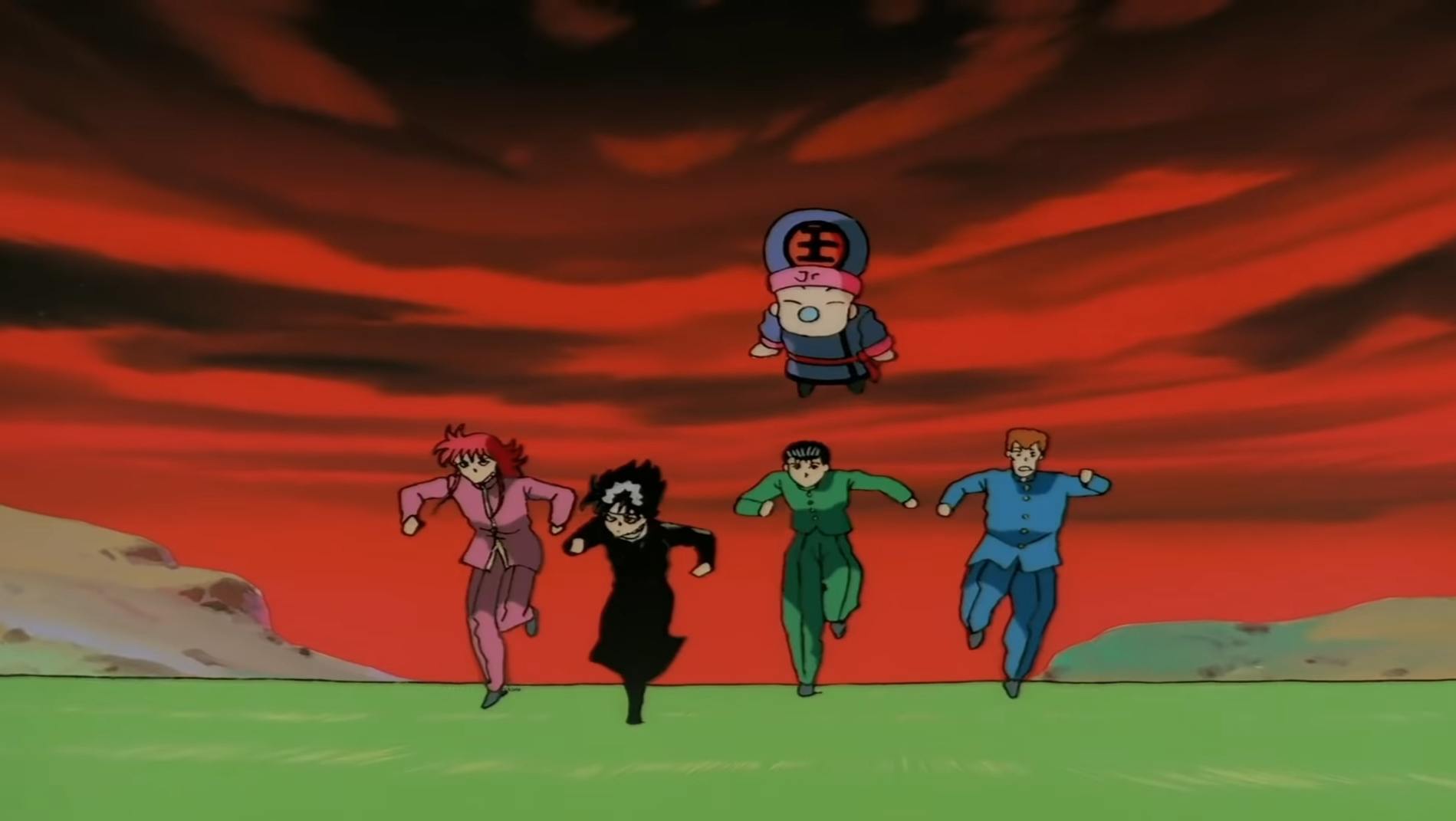 The last one on our list of free anime on Funimation is this masterpiece. Yuusuke Urameshi was a 14-year-old delinquent with a dim future. As we all know, everyone gets at least one chance to change their life.
The same thing happened with Yuusuke, who got a miraculous chance for turning it all around. Watch this series to know how this spirit detective thwarts evil presences on earth along the guidance of the Death God Botan.
IMDb Ratings: 8.4/10
Number of Episodes: 112
Genre: Shonen manga
In America, Funimation is the leading anime streaming service, particularly after acquiring Crunchyroll as a subsidiary. Be it new or old shows; it provides a substantial catalog to its subscribers. But now it is possible to watch free anime on Funimation, some of which are mentioned above.
It covers every anime with a library of services stacked with goodies. Genres don't even matter in this, as one can likely find a show on the platform that fits the needs.
---
Do small things with great love.
Follow us on Twitter for more post updates.
Also Read: