Oshi no ko emerged as the best anime recommendation for anime lovers who loved pop culture and idol stories. As a result, you have already met or heard about Ai Hoshino in Oshi no Ko.
If not, then no worries; today we will share everything with you about Ai Hoshino, the main character of the series. In this post, you will explore everything about Ai, from her attractive idol looks to her musical skills.
So let's get straight to this informative post and find out why she is considered one of the best idol anime girls of all time.
Ai Hoshino in Oshi no Ko: Wiki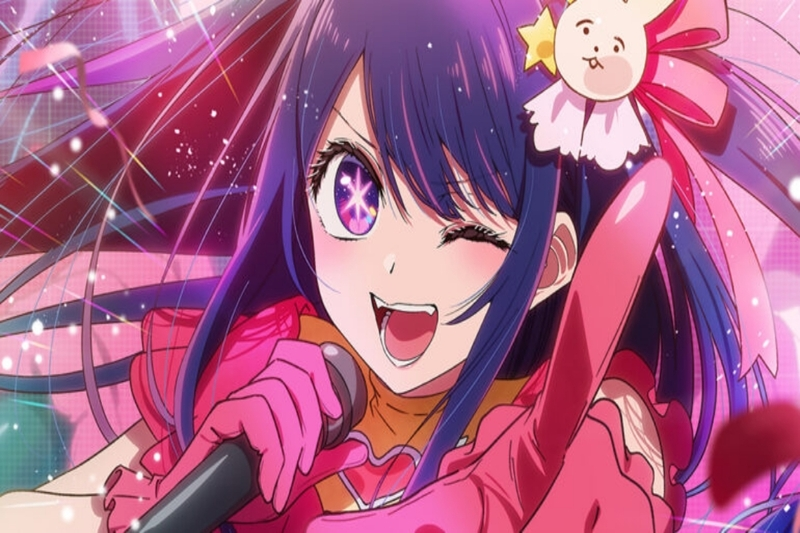 | | |
| --- | --- |
| Name | Ai Hoshino |
| Age  | 20 |
| Hair Color | Brownish Red  |
| Eye Color | Purple to Pink |
| Occupation  | Idol and Actress |
| Status | Deceased  |
Past 
Ai Hoshino is one of the main characters of the series, and everyone's attention was drawn to her charm. She went through a lot in her past due to being raised by an abusive mother. As a result, she never expects a good life where everyone loves and respects her.
She lost all of her confidence and believed herself to be the most unwanted person in the world, about whom no one cared whether she lived or not.
One day, she unfortunately got in touch with a popular producer named Masaya, who had lots of connections in the idol industry. He sees something special in Ai's eyes and sees potential in her in the idol industry.
Later, Masaya helped her join the B Komachi idol group as the main lead, which completely changed her life. Now she is living the happy life that she never expected or dreamed of living.
---
Role of Ai Hoshino in Oshi no Ko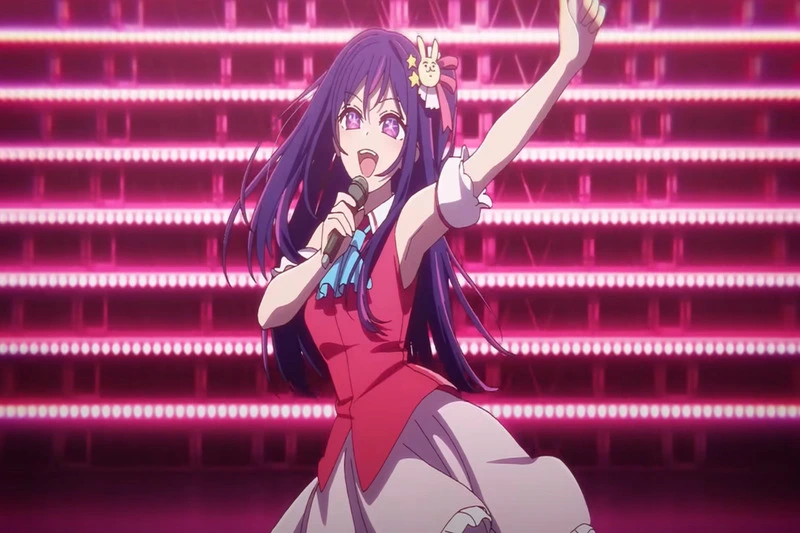 Since becoming an idol, Ai Hoshino has been enjoying her new life to the utmost for the first time. Her cute looks and captivating fashion sense attracted so much attention from fans. At first, she is not good at public speaking and lacks the confidence to confront large audiences.
However, she gradually learned all the idol skills and began acting like a pro idol who knows everything to grab the audience's attention. As a result, she quickly became very famous and succeeded in creating a huge fan base.
However, her life suddenly takes a tragic turn when she is pregnant with twins by her boyfriend, Hikaru Kamiki. Now, to save the company's reputation and hide the news of her pregnancy, she plays the role of mother and idol. Throughout her role as mother, she gradually develops real feelings towards her twin children.
---
Boyfriend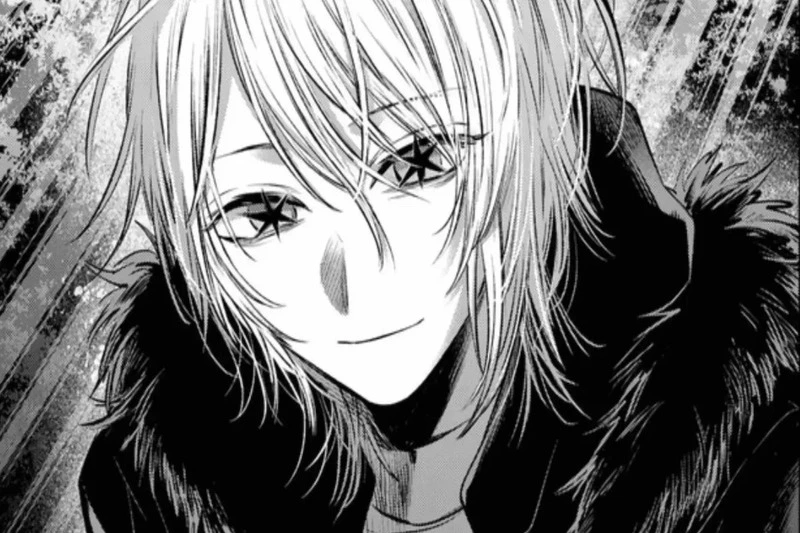 Hikaru Kamiki is the boyfriend of Ai Hoshino and the father of Aqua and Ruby. He serves as the main villain of the series and the mastermind behind Ai's unexpected death. He is an extremely attractive guy who usually wears a black suit, which makes him more appealing.
However, his personality is very sadistic, and he does not have my regret for doing devilish stuff. Due to having a bad past in his childhood days, he decided to ruin the careers of all the idols and actresses who reached the top of their careers.
This is why he did the same thing with Ai Hoshino, who became the most popular idol in a very short time. He leaked Ai's personal address to a sadistic fan, which led to Ai's unexpected death.
---
Other Facts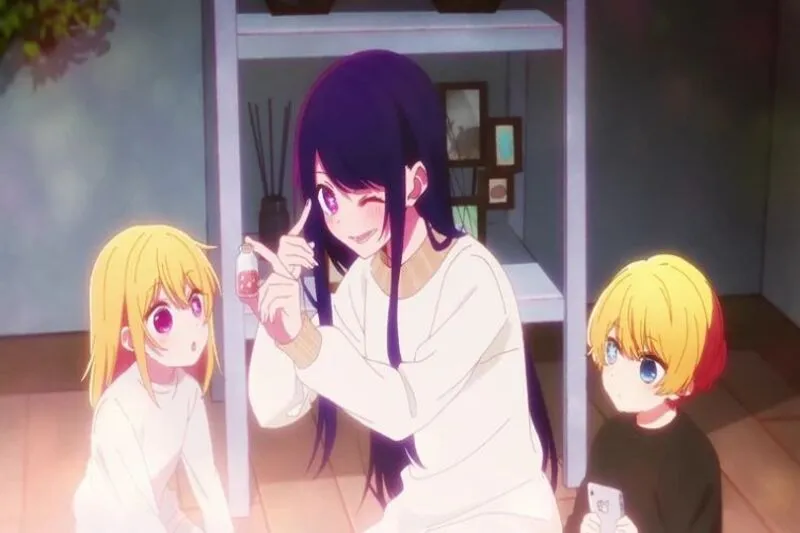 The meaning of Ai Hoshino's name is "wild star eyes." While pronouncing her name, its meaning changes from wild star eyes to desires of love.
Ai Hoshino is the main lead of the B Komachi idol group, which consists of seven members such as Takamine, Nino, Watanabe, Meimei, Ari, and Kyun. Each of them were extremely beautiful and talented female idols blessed with musical and dance skills.
She performed more than 30 songs along with her B Komachi group, including "Our Sign Is B", "Start Rain", and "Heart's Kiss." Moreover, she also worked on an unnamed TV series and a movie called "That Was the Start".
While performing on stage with her fellow B Komachi members, Ai Hoshino carried a red glow stick in her hand. On the other hand, her daughter, Ruby, also used the same coloured glow stick in her performance.
Ai is a charming and friendly person on stage who seems to have countless friends in and outside the industry. However, she is internally an unsocial person who just plays the role of an idol to the world.
It is surprising to know that Ai doesn't have a single friend outside the idol industry. This indicates that Ai is a loner girl who enjoys her own company and does not like to hang around with strangers (people outside the idol industry).
Everyone in the idol industry, including the other members of B Komachi, already knows Ai's worth. She is not a common idol and has the potential to reach a peak of success that no one has yet reached. She definitely had something special that most of the idols lacked, and she wished to have it. 
---
Conclusion 
That's it for the post! We hope you found this informative post about Ai Hoshino in Oshi No Ko useful and liked it. Her charming looks and idol skills are the major reasons for her enormous popularity among fans.
She also played a key role in the series' huge success and got everyone's attention. If you want to know about other major characters in Oshi no Ko, then don't forget to check out the post below.
---
Do small things with great love.
Follow us on Twitter for more post updates.
Also Read:
I am Sahil Khan and I was born in Dhanbad and raised in New Delhi, India. I am currently pursuing my graduation while also pursuing my passion for writing about anime. This is because I have been an otaku since I was 7 and writing about anime helps me overcome my stress while also honing my writing skills. Aside from writing, I am a filmmaker and an actor.