Wolf Cut Hair is one of the most trendy haircuts in recent times. Taking a look at anime characters, this trend has been followed by many characters over the years, even before it was popular.
Hairstyle is one of the most unique and intricate details required for Anime characters, which can either make remarkable characters or break them. In this post, we are gonna take a lot at the top 15 most beautiful Anime Characters with Wolf Cut Hair.
15 Anime Characters with Wolf Cut Hair
1) Osamu Dazai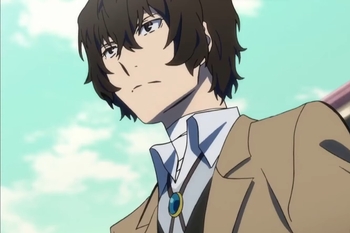 Anime: Bungo Stray Dogs
Osamu Dazai is one of the most famous characters for his suicidal jokes and quirky dressing style, with bandages wrapped almost over his whole body and an iconic trench coat attire.
His hairstyle is one of the closest we get to a wolf cut hair, which would fit remarkably well for any other character too. What makes his cut so special is how he naturally blends in with style and shows us something innovative and fashionable years before its rise in popularity.
---
2) Izumi Miyamura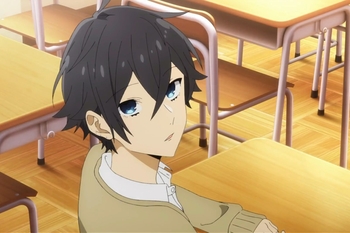 Anime: Horimiya
Another classic case of a famous character, Miyamura, garnered praise all over from anime fans for his character in the popular anime Horimiya. Miyamura has two different sets of looks in the anime, both of which resembles wolf-cut hair.
His first look in school is a close resemblance to the classic wolf-cut hair, which is pretty easy to maintain. The second look he shows, which makes him look more like a hoodlum, adds a ponytail to his already perfect wolf-cut hair.
Both of the looks suit him perfectly well and are some of the most ideal wolf hair cut left for anyone to try.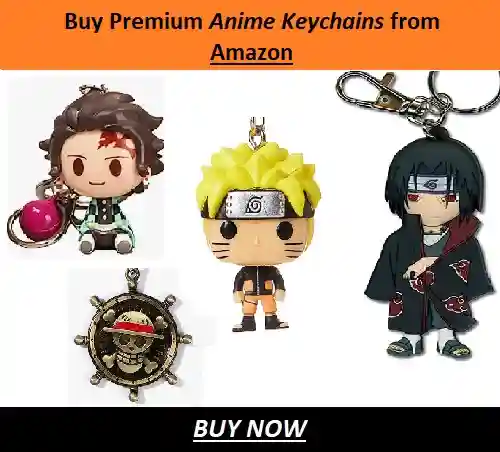 ---
3) Kyojuro Rengoku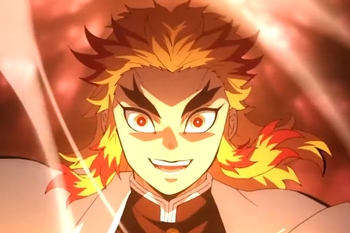 Anime: Demon Slayer

One of the major supporting characters in Demon Slayer, the flame Hashira Rengoku Kyojuro is a powerful ally to Tanjiro and the group. He is a strong character with a powerful will and an archaic as well as fashionable dressing sense, and his hair further amplifies his strong appearance.
Rengoku has yellow wolf-cut hair with additional red streaks scattered all over. His yellow attire perfectly sums up his nature of a flame Hashira. His wolf-cut hair is a bit different than the rest, as he grows the hair longer than the normal length for a wolf cut.
This is a new and unique addition to all the preset wolf-cut hair and is a style that would suit people who like to grow long hair and leave it out untied.
---
4) Mereoleona Vermillion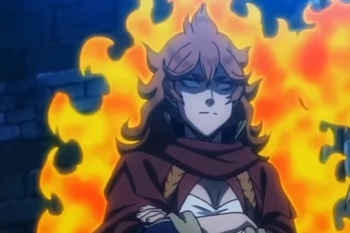 Anime: Black Clover
Coming to some of the female characters with wolf-cut hair, Mereoleona Vermillion of the Vermillion royal family of the Clover kingdom serves as a perfect example.
The design of her hair starts from her name itself, as her hair is Vermillion colored, and she has a matching red cape, special to only the family of Vermillion. Her wolf-cut hair is in the form of a shaggy mullet and focuses more on aligning her mullet.
Mereoleona's hair resembles wolf-cut hair and is the exact and creative representation of a mullet for the hairstyle. Her hairstyle falls into the classic wolf-cut style for women and is a perfect portrayal of the same.
---
5) Kirei Kotomine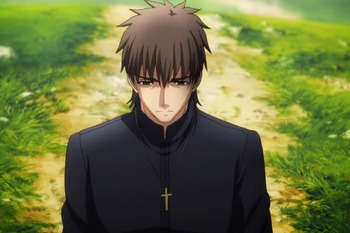 Anime: Fate Stay/Night and Fate/Zero
Kirei Kotomine is a major character in the fate series and is the key antagonist of the Fate/Zero prequel story. He is a tall and fiendish man with an evil aura around him that incites fear in anyone who understands his intentions.
Kirei has wolf-cut hair with more hair condensed at the back, which is kind of a unique take on the wolf-cut hair itself. It is effortlessly easy to copy this style, and this works as a perfect example for the portrayal of his evil and cruel character traits.
---
6) Mirai Kuriyama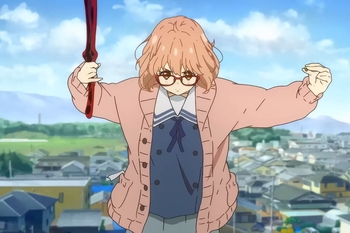 Anime: Beyond The Horizon
The main character of Beyond the Horizon, Mirai Kuriyama, is a cute and gorgeous character with fringy pink hair in a bob-cut fashion. She is a kind and clumsy character who is often introverted and barely gets by with her daily life.
She has a very cute wolf cut in a bob style, with fringes and golden eyes with round spectacles, which further amplifies her cute looks. Mirai has pretty wholesome wolf-cut hair another rare kind of wolf-cut that is the epitome of a wholesome and elegant look.
---
7) Shigure Souma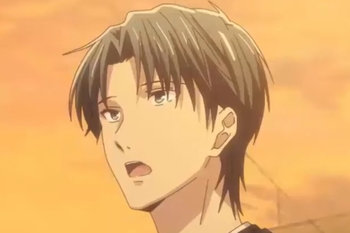 Anime: Fruits Basket 
Shigure Souma is the tritagonist of Fruits Basket, who generally poses as a crafty and quirky individual, which he uses as a facade to hide his cunning and manipulating traits.
Another classic case of the wolf-cut syndrome, Shigure surely is a craft guy, which displays in his expressions and his outfit, along with the way he maintains his short wolf-cut hair with middle-parted bangs.
---
8) Inuyasha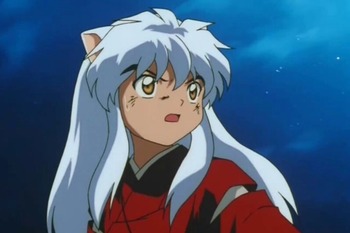 Anime: Inuyasha
Inuyasha is the main protagonist of the anime of the same name and usually takes the appearance of a dog in the anime. He also has a human form where his grey hair transforms into black hair.
His long and white-silverish hair with short bangs is the definition of a wolf-cut hair which is normal fashion for the female characters, but Inuyasha does this hairstyle with ease and marks this wolf-cut as a signature style of his.
He is one of the few characters that started the trend of this long wolf-cut hair. Inuyasha continued this trend for the course of the whole anime and easily earned him this place on the list.
---
9) Baki Hanma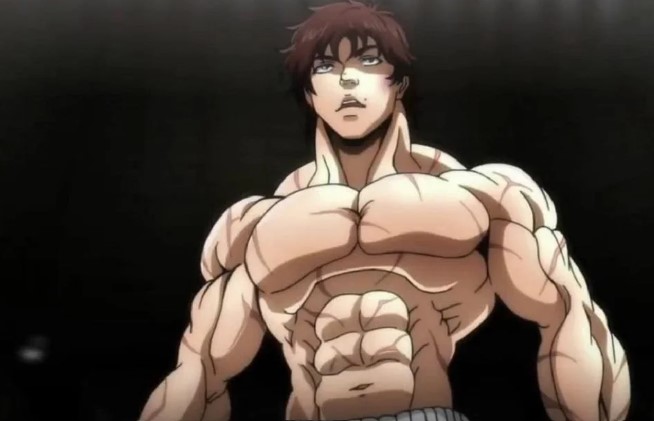 Anime: Baki The Grappler
Coming up with a tall and muscular body, Baki Hanma, the main character from Baki the Grappler, takes this spot on the list. He is a diligent worker and one of the strongest fighters and usually has a carefree nature.
Baki has brownish curly hair, which only grows lengthy with his new appearance and as he ages in the anime. His constant appearance throughout the anime is that he maintains his curly wolf-cut hair while only growing his hair at the back.
---
10) Hinata Sakaguchi
Anime: That Time I Got Reincarnated as a Slime
One of the major supporting characters, Hinata Sakaguchi, is a powerful leader of Ten Great Saints. She fought on par with Rimuru and almost killed him, and Rimuru also mentioned that she looked stunningly beautiful.
She usually maintains short hair, with bangs exposed on her right side and left bangs tucked at the back of her ear. Her cute black hair resonates with her stout and calculative personality, making her look more beautiful.
Hinata's short wolf-cut hair precedes her appearance and is the reason she looks so stunning. The unique addition she added to her bangs, in addition to her wolf-cut hair, looks more appealing.
---
11) Kurama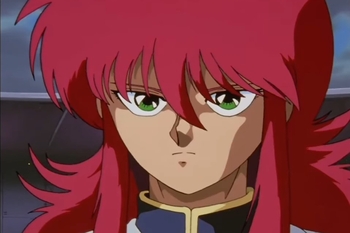 Anime: Yu Yu Hakusho
One of the main cast in Yu Yu Hakusho, Kurama, is a spirit who was reincarnated in the human world. He has two forms in the series, and both of them can be considered wolf-cut hair.
His normal human form, where he has dark red hair, with two forelocks on both of his shoulders and his hair cut resembling a long wolf-cut style. Kurama had a modernized wolf-cut style back then, which is a pretty interesting feat.
His fox form, wherein he grows a tail and fox ears, and his hair turns into silvery and silky wavy hair. This is a neatly detailed version of the long wolf-cut hairstyle, which matches his character design of looking like a fox.
---
12) Hange Zoe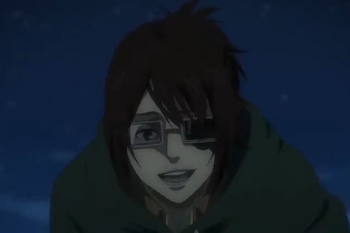 Anime: Attack on Titan
Hange Zoe is one of the vital main cast in the show, and she is the commander of the survey corps and in charge of the research and development region as well as expertise in that field.
Hange maintained a medium length of hair, which was tied in a ponytail in the middle and left out bangs. This is a rather peculiar case of wolf-cut hair, where she utilizes both a ponytail and bangs to make it look like wolf-cut hair.
She maintains this look for the whole length of the series; even when she changes her look a few times, she does not change her iconic wolf-cut hair.
---
13) Ami Kawashima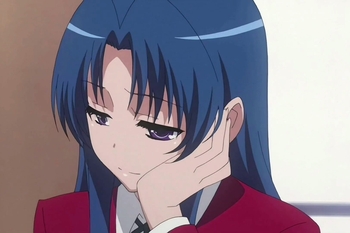 Anime: Toradora
Ami is one of the protagonists in the series and also has a crush on the main character Ryuuji, who sacrifices her love after learning more about him and Taiga.
She has particularly long and flowing dark blue hair, which she keeps as two bangs on both of her sides and the rest left in an untied fashion.
Ami has one of the most efficient wolf-cut looks for female characters with long and silky hair, which fits in with her purple eyes and her sweet and calm nature. `
---
14) Asia Argento
Anime: High School DxD
Asia is one of the key female casts in the anime, who is a very shy and inexperienced girl in the series. She is generally a short and scrawny character.
She is a very cute character, with her blonde hair flowing to her waist and with split bangs on her forehead. Her shy and cute character traits are further amplified by her nun attire and her wolf-cut hair, which looks impeccable on her.
---
15) Amila Eimi Akechi Goldie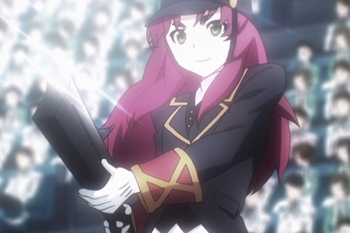 Anime: The Irregular at Magic High School
Amelia is one of the minor student characters in the series and a representative of a newcomers division of a few events. She is commonly infamous as the annoying troubleshooter.
She is a fascinating and stunning character with shiny red hair. Amy has bangs scattered through her forehead and forelocks on her shoulder with her lengthy hair.
Amelia's hairstyle can be perfectly described by the wolf-cut hairstyle that fits her Japanese dressing style and her green eyes, making her a captivating female character.
This concludes our list of the top 15 beautiful Anime Characters with Wolf Cut hair. All of these characters are handsome, beautiful, and cute in their way and have earned their respective positions in this list.
---
Do small things with great love.
Follow us on Twitter for more post updates.
Also Read: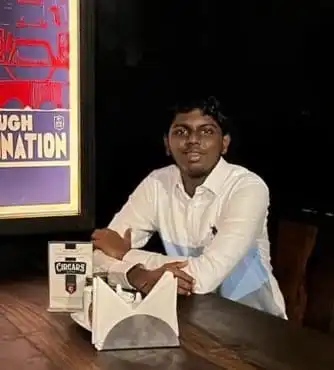 Eswar Keshav is an ardent anime fan for more than a decade. Along with this, he also has been following anime and manga updates for years. He is also enthusiastic and passionate when it comes to writing about his favorite things. Combining his love for writing and his love for anime and manga, his articles speak of his love for the genre.