Last updated on January 4th, 2023 at 12:23 am
Fruits Basket is one of the top shoujo anime that millions of fans still admire. So much so that the rebooted version came out in 2019 with improved animation and a refined plot. Now you love Fruits Basket and are looking for similar anime to watch; we have prepared you a list of the top 10 anime like Fruits Basket on Funimation as of 2022 based on IMDB ratings. Let's get right to it.
10. Mahoutsukai no Yome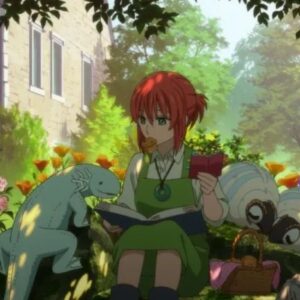 IMDB ratings: 7.7/10
Number of Episodes: 24
This anime is simply too beautiful of a fantasy. The plot has fairies, magic, magus, and supernatural entities that are lurking around the MC. Mahoutsukai no Yome is another anime like Fruits Basket on Funimation that you can watch to satisfy your cravings for a shoujo anime.
The MC, Chise Hatori, is an orphaned girl auctioned to a beautiful magus who takes her into the realm of fairies and magic. Their relationship development is simply exciting and heartwarming.
---
9. Orange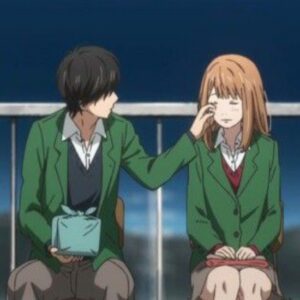 IMDB ratings: 7.2/10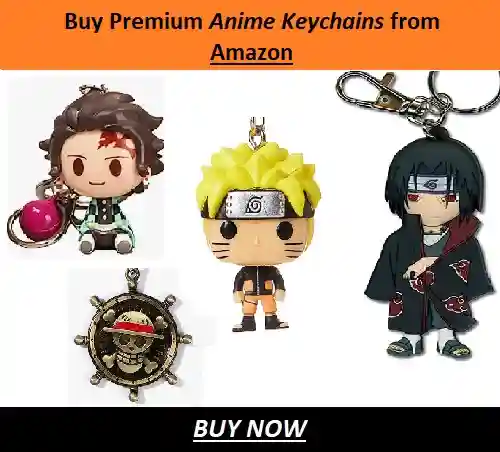 Number of Episodes: 13
Orange features a similar setting to Fruits Basket. The MC, Naho Takamiya, is surrounded by a group of friends who deeply care about each other. However, they all harbor secrets of their own, and when they confront each other, the scenario is just heartbreaking and heartwarming at the same time.
It has various similarities to Fruits Basket in terms of romance, tragic situations, and love between the characters. However, Orange has a unique supernatural element tying the plot just right.
---
8. The Wallflower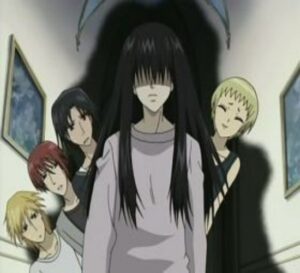 IMDB ratings: 7.4/10
Number of Episodes: 25
The Wallflower is another anime like Fruits Basket, like Funimation but features a unique plot line. Although, the reverse harem and slice-of-life theme is the same as in Fruits Basket. The MC, Sunako Nakahara, is rejected by his crush for her physical appearance and drowns herself in the Occult study.
Seeing her distract herself from dealing with her complex emotions, Sunako's aunt forces her to live with her three tenants, who happen to be gorgeous men. Their deal with her aunt is that they must turn Sunako into a "proper lady" to live rent-free.
---
7. Kakuriyo: Bed and Breakfast for spirits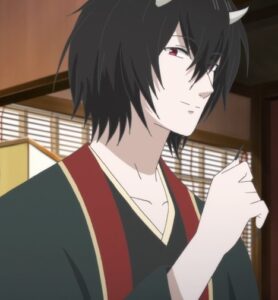 IMDB ratings: 7.6/10
Number of Episodes: 26
This anime again features orphaned MC Aoi Tsubaki, who ends up being surrounded by spirits in Hidden Realm. The setting is similar to how Tohru ran into the Soumas. However, this anime is unique and enjoyable because of the isekai theme addition.
It features a plot focusing on different characters connected through the MC as they deal with their past and the burden they carry. Aoi also goes through a lot of character development as she untangles herself and matures over time.
---
6. Kimi ni Todoke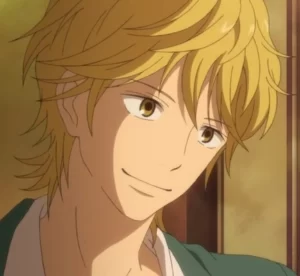 IMDB ratings: 7.8/10
Number of Episodes: 25
Kimi no Todoke is another anime like Fruits Basket on Funimation to feature a romance between two high school students. Remember the time when Yuki and Kiyo went to rescue Tohru from her evil relatives? Yes, that is the main setting of Kimi no Todoke.
The story features Sawako Kuronuma, who is misunderstood and boycotted because her long hair makes her look like the ghost from, The Ring. However, the most popular boy in her school thinks differently and admires her. Watch the two live through high school as they figure out life and each other.
---
5. Kamisama Kiss
IMDB ratings: 8.1/10
Number of Episodes: 13
Kamisama Kiss is a classic featuring a plot inspired by Japanese mythology. The anime features an interspecies romance between a girl and a fox god. It all begins when she accidentally ends up sealing a contract with him and must now become familiar.
The similarity to Fruits Basket here is that the fox god is just a combination of Yuki and Kiyo. The animation, too, is of the same era as Fruits Basket's original version. This anime is as fulfilling and exciting as Fruits Basket, and you're sure to love it.
---
4. Horimiya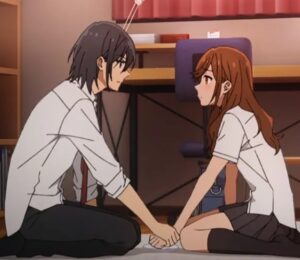 IMDB ratings: 8.1/10
Number of Episodes: 13
Horimiya is one of the recent anime that won hearts. The anime immediately gained popularity thanks to its heart-futtering story and character dynamics. Another interesting fact is that the anime is based on a webcomic named, Horimiya-san to Miyamura-kun by HERO.
The theme and setting of the Hormiya are quite similar to Fruits Basket in terms of scenarios, beautiful characters, and romance between the characters. Therefore, you are sure to love this anime with all your heart.
---
3. Natsume's Book of Friends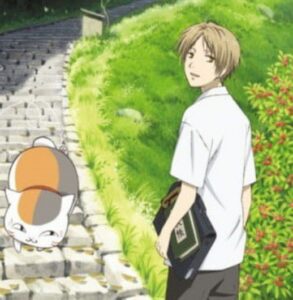 IMDB ratings: 8.1/10
Number of Episodes: 13
This anime is simply so unique and beautiful. It features an amazing fantasy theme and plotline. The MC, Takashi Natsume, is blessed with the ability to see Youkai. However, he finds out that her grandmother, too, has this ability and has created a Book of Friends listing all the Youkai she defeated and befriended.
Upon discovering that the book allows him to call upon these entities by calling their name, Takashi's miserable life becomes interesting. A particular Youkai called Madara ends up acting as his bodyguard until Takashi can live his tragic life on his own.
---
2. Ouran Highschool Host Club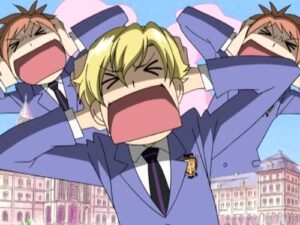 IMDB ratings: 8.2/10
Number of Episodes: 26
OHHC is one of the top reverse harem anime that is also available on Funimation. The anime features a host club theme filled with handsome and elegant high school boys and girls in an elite Academy. The similarity here is the MC, Haruhi Fujioka, is a scholarship student surrounded by rich and powerful students.
However, she wins the heart of the head boys of the host club and therefore is surrounded by them all the time. The anime has plenty of romantic and heartwarming scenarios as each character deals with their problems. The MC shares a unique bond with all the boys, which is another lovely similarity to Fruits Basket.
---
1. March comes in like a lion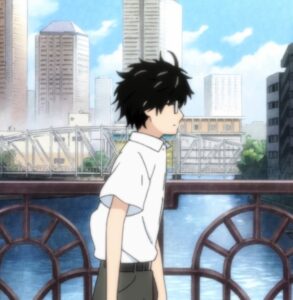 IMDB ratings: 8.3/10
Number of Episodes: 22
March comes in like a lion is the opposite version of Fruits Basket on Funimation. The plot follows the harem theme but has unique settings. Unlike Fruits Basket, it doesn't have a supernatural. This makes it more realistic in a way.
The story focuses on Rei Kiriyama, who runs into three sisters. He somehow ends up sharing a unique bond with all of them as they find out about each other's trauma. However, Akari Kawamoto, the oldest of the sisters, becomes his primary love interest. Therefore, this anime is a wholesome ride if you are looking for something like Fruits Basket.
---
Bonus: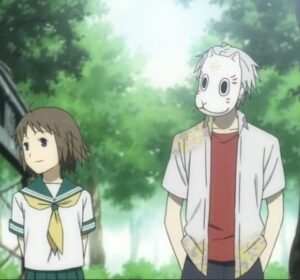 IMDB ratings: 8.3/10
Number of Episodes: one-shot
Hitorubi no Mori e is by far one of the best one-shot anime. The plot is just so beautiful that you'll be heartbroken by the end of it. The plot features a deep and wholesome romance between two characters who are completely different, with supernatural elements.
Even though the anime is one-shot, the setting and adjustment of the storyline are just perfect and extremely enjoyable. Go watch this anime now on Funimation.
With that, we end our of anime like Fruits Basket on Funimation that are available to stream as of 2022. Enjoy and if you are more anime recommendations, check some more articles below.
Image Source: IMDb, MAL
---
Do small things with great love.
Follow us on Twitter for more post updates.
Also Read-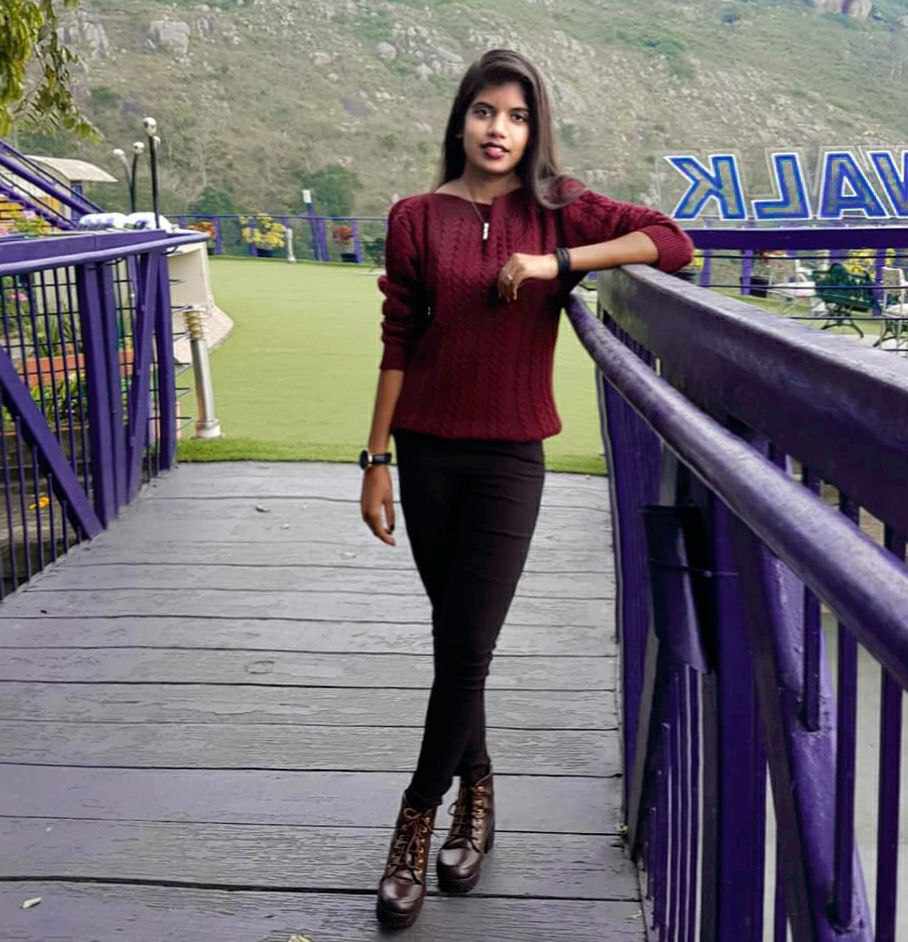 Starting off with love for medicine and plans for pursuing it, I found myself drawn to a mismatched career in Hospitality & Tourism. Little did I know that my passion and love for literature had always been by my side. Therefore, here I am now, sharing my words on multiple amazing platforms, one of which is Otakus Notes. What better way to put my abundance of love and knowledge of anime, manga, k-drama and webtoons, to use!