You all see a lot of fanservice anime on various streaming services and like it a lot. However, after watching these fanservice anime on Funimation, you will finally realize what a true fanservice anime looks like.

These anime depict some of the finest ecchi situations that we all like to explore. Some of them have an unusual yet fantastic premise that allows you to enjoy fanservice to the fullest. So, Let's just get straight to the list.
10. Kiss Him, Not Me (6.6)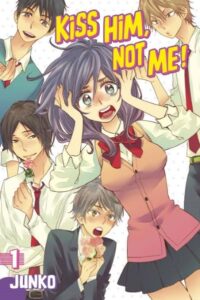 I'm starting with Kiss Him, Not Me series because it's a fantastic romantic-comedy anime series with a unique storyline. Through their many naughty acts, this anime gives a lot of fanservice.
It's a reverse harem anime, which means there's only one female character, and she's surrounded by boys. All of these boys do their hardest to impress the series' main character, Kae Serinuma, with their brilliant ideas.
Number of Episodes: 12
---
9. The Testament of Sister New Devil (6.6)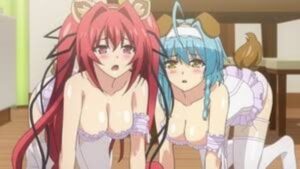 Now, I've been introduced to the most likable fanservice anime on Funimation, The Testament of Sister New Devil. It is the great combination of action and harem that will introduce you to some amazing fanservice you never imagined before. 
In this series, a stepbrother wanted to join her sister's hero clan and ended up in an ecchi scenario with her. Despite being an ordinary human, he gave his best shot to save his sister from demons.
Number of Episodes: 22 (2 seasons)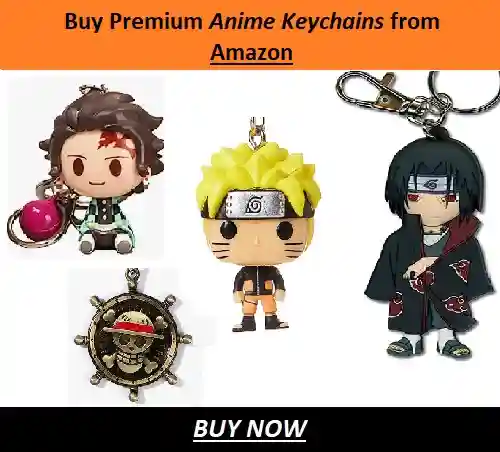 ---
8. Hip Whip Girl: Keijo!!!!!! (6.7)
Hip Whip Girl: Keijo!!!!!! is another great fanservice anime on Funimation. It is one of the few fanservice anime that only shows the things that you all ever imagined and want to explore.
This series mainly focuses on a sport called Keijo, which was held in a swimming pool and was solely played by women. The rules of this game are simple: they must all just throw their opponents into the water. 
They were not permitted to utilize their hands, legs, or heads; instead, they had to use their other parts to throw their opponents.
Number of Episodes: 12
---
7. Rosario+Vampire (6.9)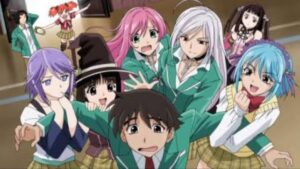 I think most of you believe that vampire anime only show action and mystery. But after watching the Rosario+Vampire series, your perspective on vampire anime might have changed a little bit.

This series provides you with some of the best fanservice through the romantic relationships between a human, a monster girl, and a vampire girl. It also contains some lustful situations that only adults can fully grasp and enjoy.
Number of Episodes: 26 (2 seasons)
---
6. Free! (7.4)
I include this fantastic anime series for girls or whoever is interested in boys. It tells the story of a bunch of handsome guys who were all swimmers. Because of swimming sports, you all got a fantastic opportunity to fully explore these attractive boys' abs and muscles.

After watching the Free! anime series, all of the females felt very lucky to have seen it. On the other hand, our boys must be envious of these handsome boys and try to mimic them to impress girls.
Number of Episodes: 37 (3 seasons)
---
5. High School DxD (7.6)
Now I'll talk about another famous fanservice anime on Funimation called High School DxD. It depicts a school where humans are studied alongside angels and demons without knowing their true identities.

Due to a large number of episodes, it offers several fanservice, such as the lusty and seductive powers of its characters. It also depicts certain adulterous scenes that you will want to see in alone.
Number of Episodes: 48 (4 seasons)
---
4. Prison School (7.6)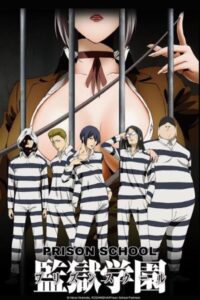 You might already have heard a lot about Prison school and wish to enroll in this erotic school. But for those who have not heard about it yet, let me tell you. It was a girls' school, filled with many cute girls and a bunch of female teachers that were too bold and sexy.

In this series, five boys get punished, and they have to live in this school for a month. But for them, it is the wish that every boy dreams about. It provides you with lots of fanservice that you can enjoy to the fullest.
Number of Episodes: 12
---
3. Junjou Romantica (7.7)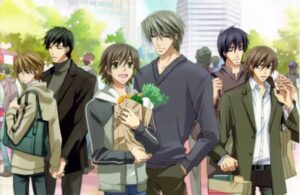 I will especially include this series for the LGBTQ community and also for people who believe in true love. Junjou Romantica depicts a beautiful love story of four handsome male couples.

It not only reveals their genuine feelings and emotions for one another. However, they also demonstrate their physical affection for one another via kissing and hugging. It is a nice choice to explore this wonderful series with its unique plot and amazing characters.
Number of Episodes: 36 (3 seasons)
---
2. Fairy Tail (7.9)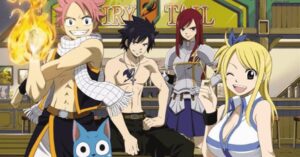 In our second place, we have the most popular fanservice anime on Funimation, Fairy Tail, which also features a lot of action and mysteries. Despite being a shounen anime, it has plenty of fanservice for us.
This series is filled with lots of mysterious species, such as wizards, knights, and demons that have various powerful magical powers. It also features a bunch of hottest female characters with amazing outfits that will certainly steal your heart.
Number of Episodes: 328 (9 seasons)
---
1. Bakemonogatari (8.0)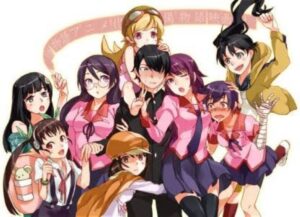 We will guarantee you that after watching the Bakemonogatari anime series, you will fall in love with its main character, Koyomi Araragi. 
This series mainly focuses on Koyomi, who recently became a vampire after surviving the vampire attack. Now, she tries to live a normal teenage life, but she frequently falls into a difficult situation. 
This series has some of the best fanservice that every otaku wants to see. As a result, it became the most rated fanservice anime on Funimation.
Number of Episodes: 15
We'll conclude this article by discussing each fanservice anime on the list. This excellent list was created based on their IMDb 2022 rating and the quality of their fanservice. Each one has its unique premise and attractive characters that you will undoubtedly like.
After watching these wonderful series, you will feel grateful to have had the opportunity to discover the content that you had expected to see.
Image Source: IMDb, MAL
---
Do small things with great love.
Follow us on Twitter for more post updates.
Also Read-
I am Sahil Khan and I was born in Dhanbad and raised in New Delhi, India. I am currently pursuing my graduation while also pursuing my passion for writing about anime. This is because I have been an otaku since I was 7 and writing about anime helps me overcome my stress while also honing my writing skills. Aside from writing, I am a filmmaker and an actor.