Last updated on November 12th, 2023 at 12:30 pm
Good news for all the otaku out there! We have created a list of anime accessories that have the ability to entertain you, give you nostalgia, or make your life easier in one way or another (this one is secondary).
These products are available on Amazon, and you can buy them using the link we mentioned below the product image. If you purchase any of the products using the links, we will receive a small affiliate commission at no extra cost to you. We will be glad to have your significant support!
All the products featured in the list are priced under $10 (or nearly in the same range). The prices were accurate at the time this list was published but may change over time.
10 Best Anime Accessories Under $10
1) 3D Anime Illusion LED Night Light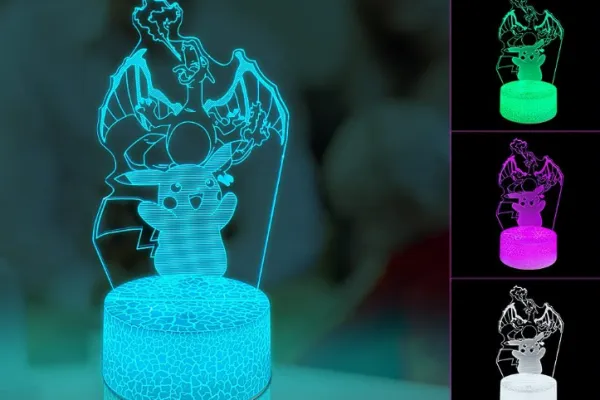 Now, let's discuss something useful. Introducing our Creative 3D Anime Illusion Table Lamp—experience mesmerizing visual effects that light up your home! With its unique appearance, it's the perfect gift for all ages.
The lamp features 16 color options, touch, and remote control, and is powered by AAA batteries or USB. The soft, uniform LED light is gentle on the eyes. Delight your loved ones on occasions like Christmas or birthdays. Make your home warm and inviting with this artistic and functional decor piece!
Best Part: 16 Colour-Changed 3D Night Lamps: red, green, blue, yellow, cyan, purple, white, etc.
---
2) Chain Pendant (Straw Hat Pirates Rope) –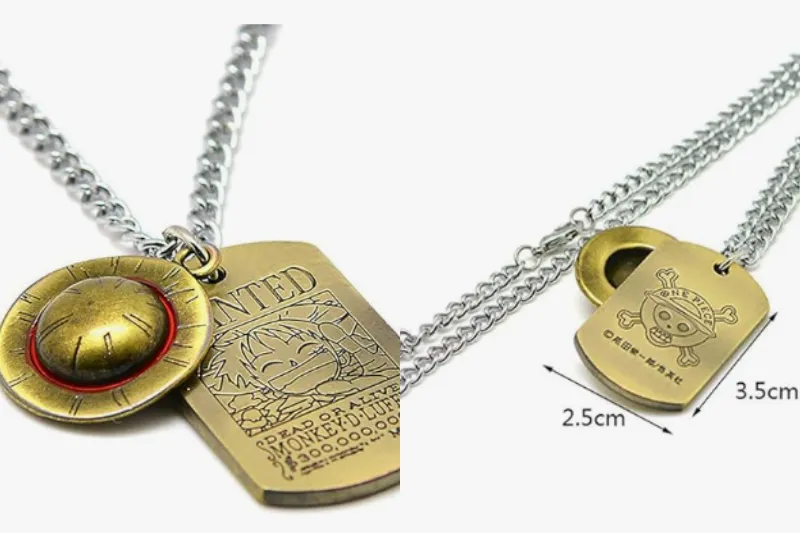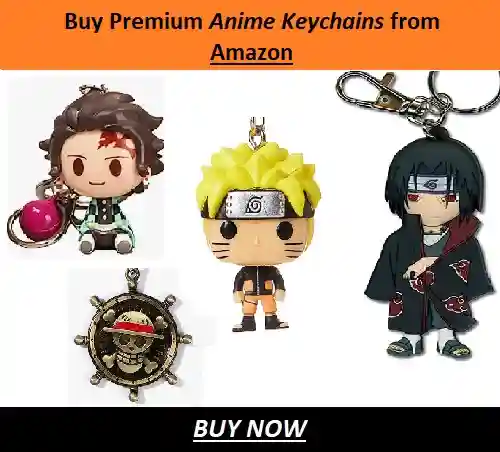 Introducing the MEETCUTE Anime One Piece Luffy Skeleton pendant —a must-have for fans. The pendant boasts a retro design, measuring 3.5×2.5cm, paired with a 55cm chain, weighing 28g.
Suitable for any occasion, it effortlessly complements various styles. This accessory is perfect for boys, doubling as a necklace or sweater chain. Gift it to your special man for birthdays, Christmas, or graduations, showcasing thoughtfulness and style.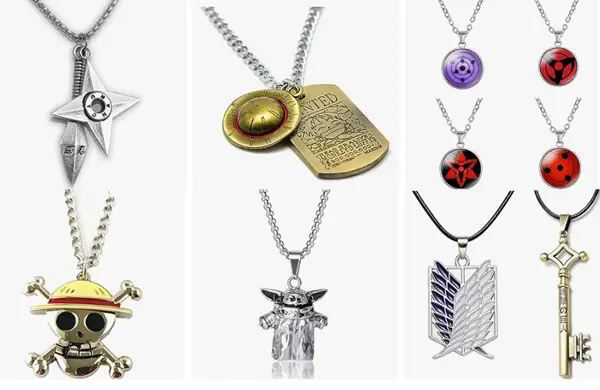 ---
3) Anime action figures (Hinata's Banpresto) –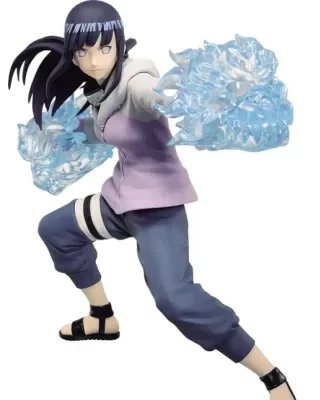 Hinata from the Naruto series is one of the most loving characters in the anime verse, and her Banpresto is something one should have on their table. Under 10 USD, you are getting the best Banpresto that you can put on your table or wardrobe. If your budget is high, then you can go for the even better Banpresto of Minato, Itachi, or any other favorite anime character.
---
4) Lenticular 3D Holographic Posters (One Piece) –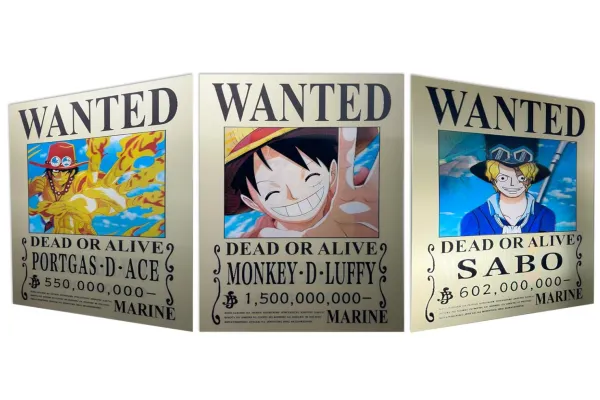 The One Piece Lenticular 3D Holographic Poster tops the list, and I've personally purchased one for myself. I've also inserted the images of my poster and put the same link. It's a must-have for any One Piece enthusiast, displaying stunning 3D effects from various angles. I'm now considering getting the Naruto and Dragon Ball editions as well.
Best Part: This lenticular 3D holographic poster has top-notch quality.
Real-life product image:
---
5) Pocket keychain (Shoto Todoroki) –

This Shoto Todoroki Pocket keychain is best if you like chibi anime characters. I've personally bought a chibi Itachi Pocket keychain that is currently out of stock. But don't need to worry, you can buy this Shoto Todoroki keychain that I also like and planning to buy.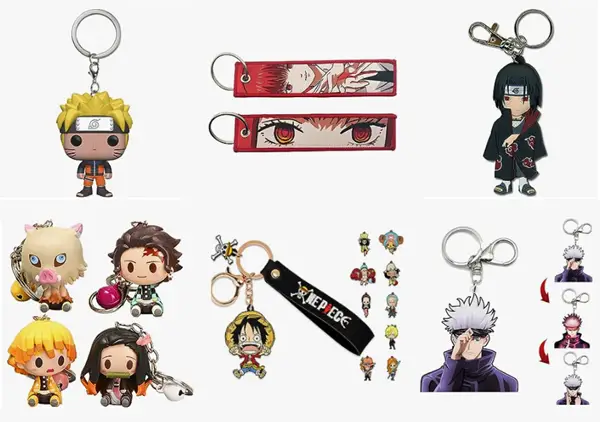 Real-life product image –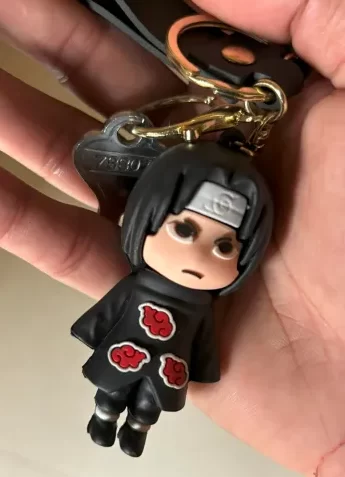 ---
6) Skin Cover Decals Vinyl for Nintendo Switch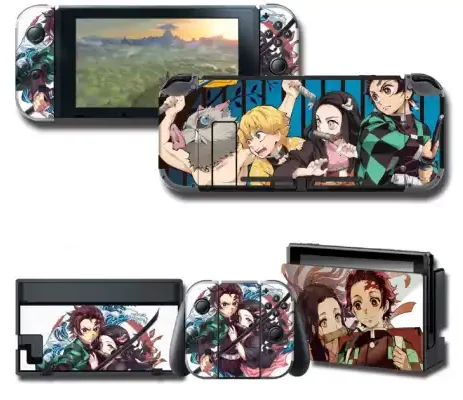 The next product is for our Nintendo Switch lovers. This product is not like a phone cover; it's an attractive protective wrap crafted from durable PVC material. Its toughness effectively guards against minor scratches. Here, we have selected the Demon Slayer wrap because of its appealing look and great reviews. Even in the Demon Slayer theme, there are multiple wraps that enhance the looks of your Switch.
Best Part: Well designed for the Nintendo Switch OLED Model, every edge is precisely trimmed to perfectly match the size of the NS.
---
7) Action Figure of Bandai Gundam Infinity Series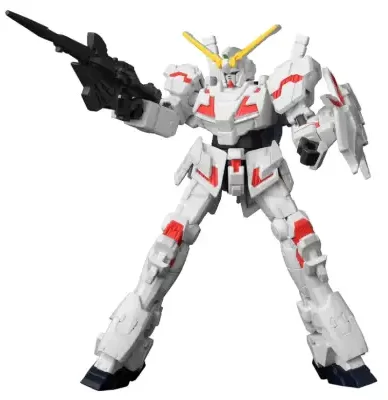 Why the Bandai Gundam Infinity Series? It's one of my favorite series, and its action figure is under budget. If you don't have any budget problems, you can purchase the best action figure in any anime. But right now, I've chosen the Unicorn Gundam of 4.5″ inches of good plastic material.
Best Part: Other options are also available in a similar price range.
---
8) BEYBLADE Set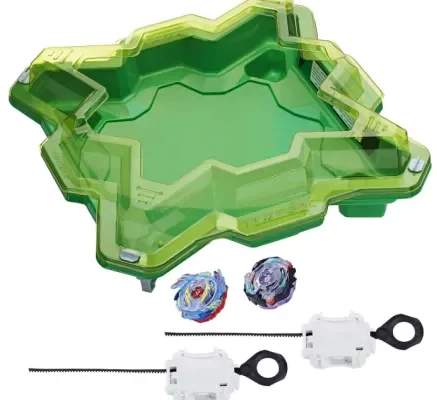 One of the best anime products that you can buy is a Beyblade set. Yes, it's time to enjoy some childhood memories by battling your beyblade or organizing a beyblade tournament. That's what we did in high school.
Within 10 USD, you are getting two beyblades, "Genesis Valtryek V3: Beyblade Burst SwitchStrike Genesis Valtryek V3 DR26 TA11 right-spin top" and "Satomb S3: Beyblade Burst SwitchStrike Satomb S3 DR38 TD08 right-spin top," along with a beystadium. You can also purchase the complete set for under $30.
Best Part: It's Beyblade that's the best part.
---
9) Book Kids On How To Draw Anime
The first product on the list is an amazing book for kids on how to draw anime. It's a basic and beyond-level drawing book that teaches the basic level of anime drawing, like how to draw eyes, hairs, faces, etc.
This sketchbook is perfect for children between the ages of 6 and 12, making it an excellent gift for any young aspiring artist. It will help them create captivating anime illustrations, enhancing both their confidence and skills to new heights. Even the reviews on Amazon are great.
Best Part: You can easily learn to draw anime with this book's step-by-step picture guidance. It's great, easy, and fun.
---
10) Anime Hair Wigs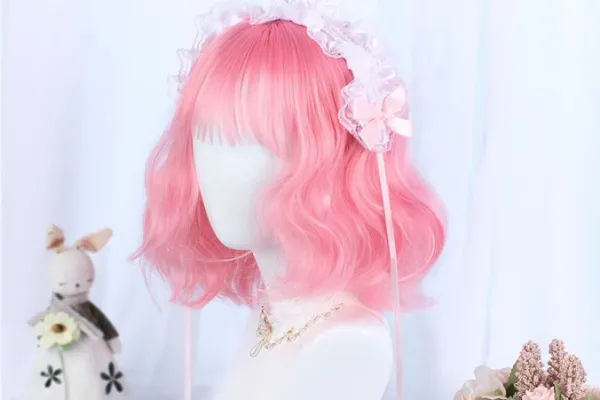 This is a product for cosplay lovers. Under $10, you will get the best anime hair wigs that you can put on generally or for cosplay events. Here, we have showcased a Candy Pink Wavy Synthetic wig that ladies can put on even for general events. It's a beautiful pink wig made of good-quality synthetic fiber.
Best Part: This wig is perfect for cosplay, Halloween, concerts, theme parties, weddings, etc.
---
Affiliate Disclosure: Some links in this post are affiliate links. This means if you click on the link and purchase the item, we will receive an affiliate commission at no extra cost to you. All opinions remain our own.
---
Do small things with great love.
Follow us on Twitter for more post updates.
Also Read: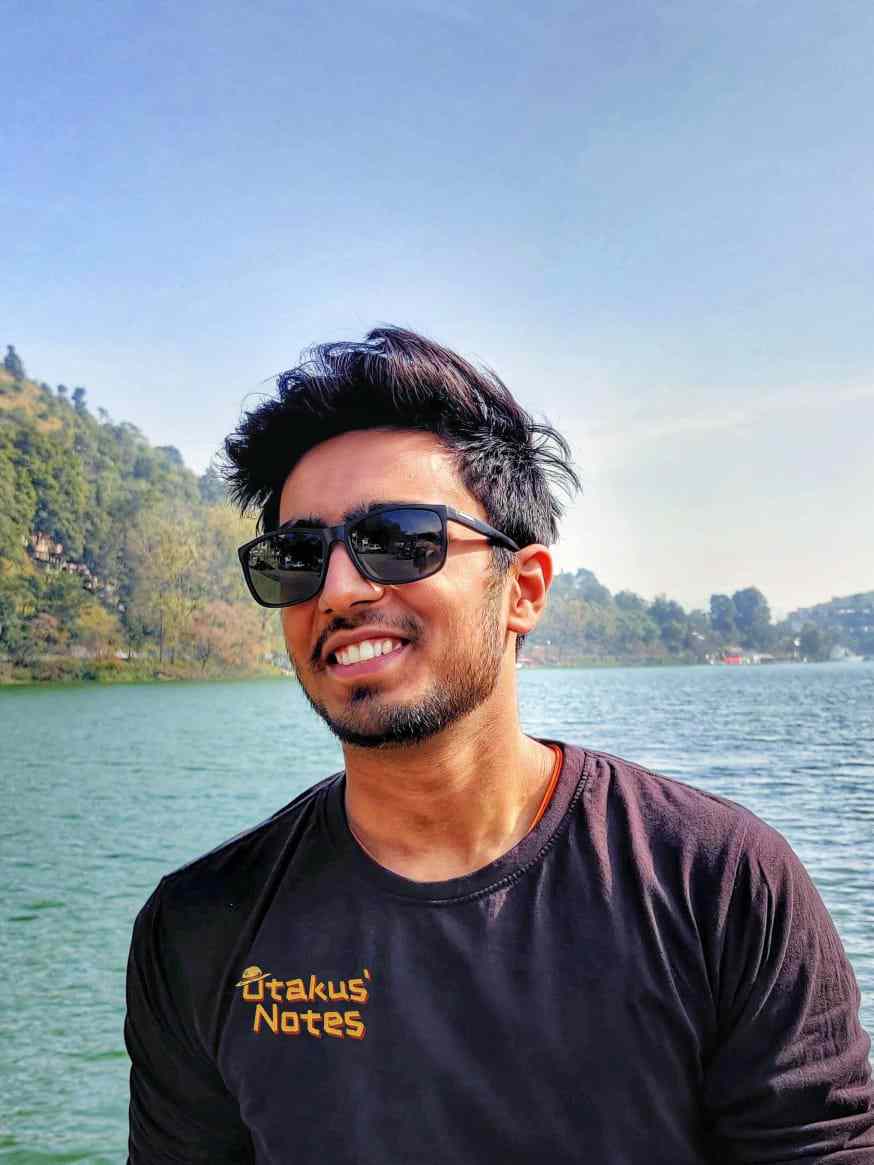 Engineering edified me dreams' propelling. And being an Otaku, a superlative dream of mine engulfs experiencing anime to its deepest quintessence and inditing my perspective towards it. Ultimately, anime blogging carved a path towards my desire and made me stand up to you.