Last updated on August 27th, 2022 at 12:51 pm
There are many animes on werewolves but not many anime movies which are not fair to the werewolf fandom out there. We are here to provide some justice to the werewolf anime movies by listing the Top 15 Best Anime Werewolf Movies.
Usually, We see werewolves playing a side role in vampire movies. In this list, we have mentioned the movies with werewolves as the main characters, movies where the werewolf plays a significant role, and movies including wolves are all covered.
15) White Fang Monogatari (5.2)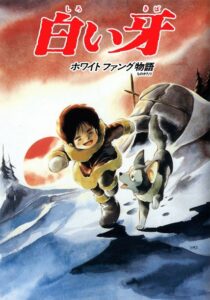 An Inuit boy named Mit-sah finds White Fang, who is born in the planes of Alaska. White Fang is the son of a wolf, and his mother is half-dog and half-wolf. Mit-sah always wanted a dog, so he and his father invite the wolves in.
Their happiness soon fades away as the cold of Alaska takes over. The minds of people fill with greed and selfishness. The cold winter begins to get hard on both People and the wolves. Mit-sah and White Fang began to come over this together and find a happy environment without losing hope.
Duration: 1hr 10mins
---
14) White Fang (5.4)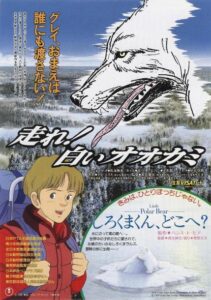 This story is about a not-so-ordinary gray wolf raised by a human. Lasset raised a gray wolf since it was a pup, and after the unfortunate event occurs and the wolf is held responsible for the death of their family dog, Lasset and the wolf has to part ways. Lasset living in the northern US, makes a trek of 300 miles to save his gray wolf. The prequel to this story is White Fang Monogatari.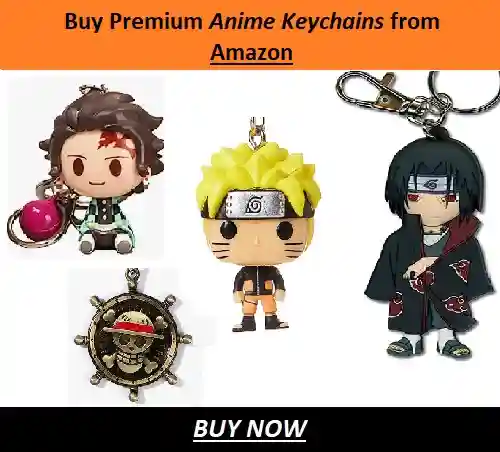 Duration: 1hr 22min
---
13) Okami wa Okami da (5.2)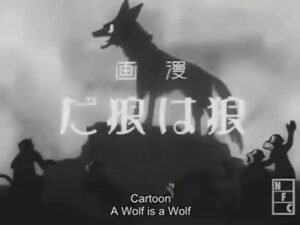 A wolf is trying to prove his worth to the animals in the forest and make them see that he is strong enough. For survival, animals make plans that seem to work against the wolf. The animals even make plans in favor of the village and not the wolf. This is the oldest anime made. This short film is real Old is Gold.
Duration: 11mins
---
12) Night Warrior – Darkstalkers' Revenge (6.5)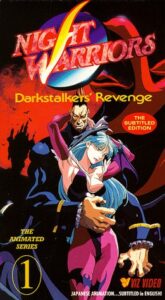 Darkstalkers are powerful beings ruling the human world and making it a place filled with sorrow and darkness. Darkstalkers are in a constant fight among themselves to determine who is the most powerful being.
Zombies, Werewolves, Vampires, etc., are all competing with each other for their benefit and Solar gods from outer space decide to capture earth. The Darkstalkers need to stand up with each other to protect the earth.
Duration: 2hr 40min
---
11) Wolf Daddy (6.7)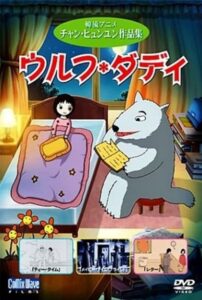 This is a short film. A Wolf has to take care of a six-year-old girl and plays the role of her father, and reads her stories. It was directed by Chang Hyung-yun, who won the Hiroshima Award. Wolf Daddy is a short animation movie of 10 minutes that comprises multiple bedtime stories. 
Duration: 10mins
---
10) Fuse: Memoirs of a Huntress (6.8)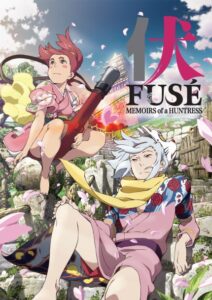 Hamaji is called by her Brother to Edo after the death of her grandfather. Werewolves called "Fuse" are trying to fit between humans and are hunted down as they are considered wild beasts. She meets a beautiful man, Shino. He is the last one of the fuse. Hamaji has to choose between helping a friend or continuing to be the huntress she is.
Duration: 1hr 50min
---
9) Jin-Roh: The Wolf Brigade (7.4)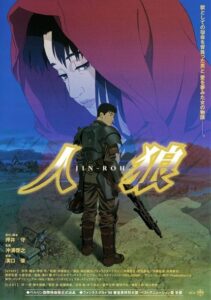 The society of people where the beasts and the werewolves roam around without disguise. They do not fear society and never try to hide who they are. They do not even cover themselves in human clothing or try to hide their claws and teeth.
An officer fails to stop a girl from executing a suicide bombing. Kazuki is sent back to the academy for re-evaluation. All the tricks the government is playing leave Kazuki to decide on which side he belongs.
Duration: 1hr 38mins
---
8) The Witcher: Nightmare of the Wolf (7.2)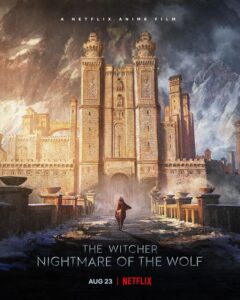 Vesemir becomes a Witcher for the sake of earning money. Eventually, the course of events gives rise to the demons of his past. He soon realizes there is more than money. Now he has to fight the creatures coming his way.
Duration: 1hr 23mins
---
7) Inuyasha the Movie: Affections Touching Across Time (7.2)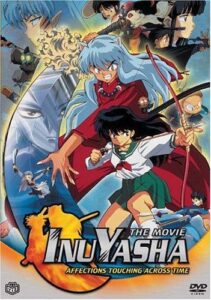 Inuyasha and Kagome come across Menoumaru. Inuyasha's father sealed Menoumaru away years ago and now brought it back to life to make things difficult. He wants the sword Tessaiga to restore his family heritage. Menoumaru kidnaps Kagome to make Inuyasha use his sword to break the seal and release the powers of the Hyouga clan.
Duration: 1hr 44min
---
6) Inuyasha the Movie: The Castle Beyond the Looking Glass (7.3)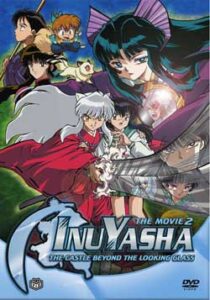 Kanna and Kagura are subordinates of Nakura. He was defeated by Inuyasha, and now his subordinates plan to set free the sealed demonic entity. This entity calls itself Kaguya, the legendary Princess of the Heavens. After realizing the true power of Kaguya, Inuyasha and his friends are determined to put an end to the chaos caused by it.
Duration: 1hr 39min
---
5) Inuyasha the Movie: Swords of an Honorable Ruler (7.6)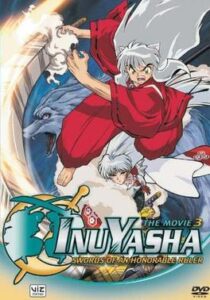 Inuyasha visits his friend Kagome; he comes across the sword of Inu no Taishou, who had only two swords given to his sons after his death. Inu no Taishou's third sword Sounga, kept safe by Kagome's ancestors at the Higurashi shrine, is a bridge between the past and the future.
This sword is possessed by an evil spirit that gives it the urge to kill. Inuyasha brings the sword back to Sesshoumaru but unfortunately loses track of the sword during the fight.
Duration: 1hr 38min
---
4) Vampire Hunter D: Bloodlust (7.6)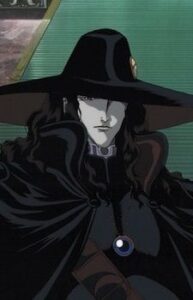 D is half vampire and half human. He is an outcast vampire hunter. He has to save Charlotte, the daughter of a prosperous family. D hunts in the darkness. Mashira is an elite Barbaroi guard sent to protect Charlotte. He looks like a human and can transform into a werewolf, with a wolf growing out of his stomach.
Duration: 1hr 45min
---
3) Boy and The Beast (7.6)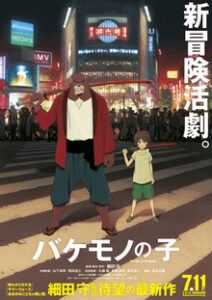 The grandmaster of the Beast Kingdom decides to retire and one of his successors Kumatetsu is a lazy beast. To motivate him grandmaster suggests he find a disciple. In search of a disciple, Kumatetsu wanders the streets of Tokyo and meets Ren. 
Ren is a nine-year-old boy who has lost his mother and is sleeping on the streets. He follows Kumatetsu to the Beast world but is now unable to go back.
Duration: 1hr 59min
---
2) Wolf Children (8.1)
Hana falls in love with a boy who attended one class with her. He was no ordinary boy; he was the last werewolf alive. Hana's love stayed strong despite knowing his true identity. Their love grew, and they ended up marrying.
Hana gives birth to two kids, Ame and Yuki. Unfortunately, Hana's husband dies and leaves her with two kids. Hana finds out these kids can transform into werewolves, and her struggle to hide their identity from this cruel world begins.
Duration: 1hr 57min
---
1) Princess Mononoke (8.4)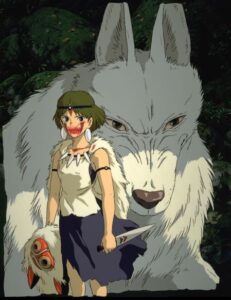 Ashitaka fights a demon boar who attacked the village and killed the boar. The boar, while taking its last breath, curses Ashitaka with tremendous power, which will eventually consume the prince, causing his death.
During his journey to find the cure for this curse, he comes across Iron Town. Ashitaka meets Princess San, a female with a wolf-like appearance going against Lady Eboshi, who is causing deforestation. He stops to help Princess San, along with finding a cure for his curse.
Duration: 2hr 13min
This brings us to the end of the Top 15 Best Anime Werewolf Movies Ranked. We have made the task of finding a werewolf anime movie easier for you. On the next full moon night, pick your favorite werewolf movies and binge-watch them. Hope you enjoy our top picks.
Image Source: mal, wiki
---
Do small things with great love.
Follow us on Twitter for more post updates.
Also Read
An aspiring lawyer, who loves to read webtoons, watch anime and play Valorant while catching a break from reading case laws and judgments.