Last updated on January 4th, 2023 at 12:28 am
It's time to lose some sleep over each update because today we are listing the Top 10 Romantic Webtoons to read in 2022, which are Ongoing. This list contains Romances of Enemies to Lovers and Friends to Lovers with the hint of high school romance. Oh, wait, did we mention there's also supernatural romance covered in this list?
Even though there is tormenting pain of waiting but we assure you that it is all worth the wait. We have some top-ranked webtoons picked up for this list. There are some hidden gems, and we are happy to introduce them to you.
10) Surviving Romance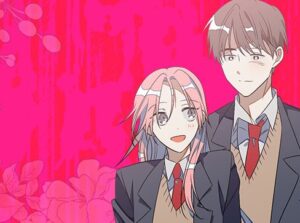 What would you do if one day you woke up as a protagonist of a romance novel? Feels like a dream come true, but in the case of Chaerin Eun soon, her fairytale romance takes a drastic turn when she figures out that the story is not playing according to the book. Her goal to end up with the love interest of the book is getting far away from her.
There are a total of 58 episodes that ended season one of Surviving Romance, and it will return soon, so binge it away.
---
9) Brass and Sass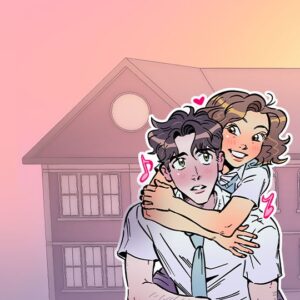 This is a perfect romance novel if you are in Love with music or you are a musician yourself. If you enjoy Enemies to Lover's journey, then this is a must-read. Camilla, a high school student, wants to join the band and play instruments, but she is highly unskilled in that department.
One day in high school attracts her to the sweet music, and she is hooked. All she wants is to join the band, and as her ears are caught by music, her eyes meet Victor, The handsome musician of the band; according to Camilla, he is a bit of a 'brass-hole,' yet she is crushing hard.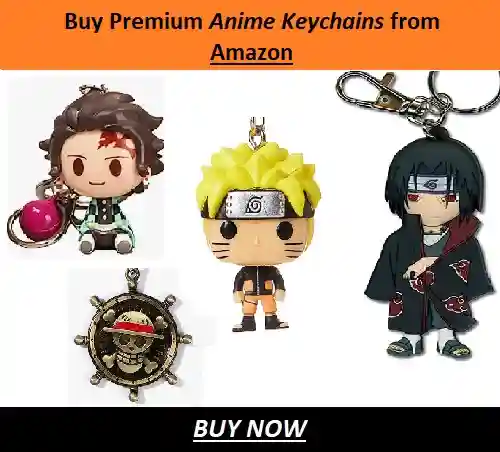 The amount of passion Camilla radiates eventually melts Victor. The small romantic gestures and tension play with your heart. It is currently on Season 3 with a total of 122 episodes. It updates every week on the Webtoon app.
---
8) Brimstone and Roses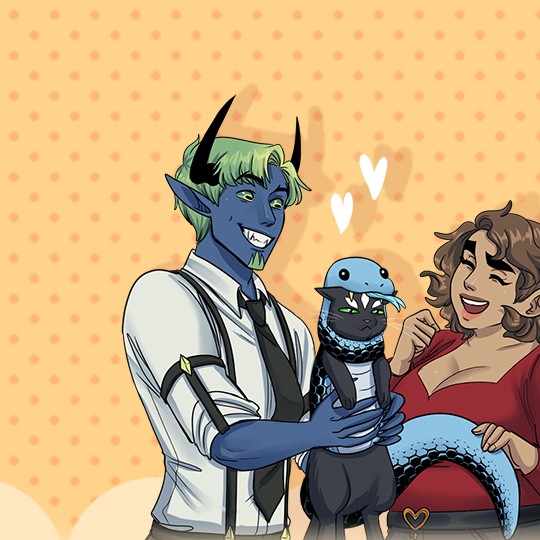 Bea is going to her sister's wedding, and guess what? She finds out her ex is going to be there. Bea being the sanest person comes up with a logical solution that she needs a date for the wedding. To get a date last minute, she summons a Handsome, absolutely hot, and sarcastic Demon name Lazareth to be her date.
Bea forgetting the fact that Demons can be tricky and fellow Lazareth is the trickiest of all, makes her sign a contract, and Bea, in a rush for the wedding, signs without reading, and now she is in trouble because the wedding is over, but Lazareth won't leave her alone. This Webtoon is currently on Season 2 with 93 episodes. It updates every Friday.
---
7) Eaternal Nocturnal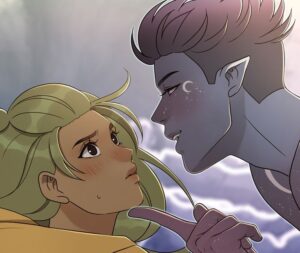 This is a beautiful blend of Fantasy and Romance. Eve, suffering from chronic insomnia is unable to fall asleep and lives with this fact, but one night she finds her insomnia is cured, and sleep is her friend again.
The reason her insomnia was cured was the visit of a mysterious apparition to her place that night. Dae finds himself drawn toward Eve, which is weird as he is a Dream- eater and Eve does not dream. Yet he is unwillingly drawn towards her.
Eaternal Nocturnal is currently in its First Season consisting of 38 episodes. It is one of the Top Rated Romance webtoons.
---
6) Reunion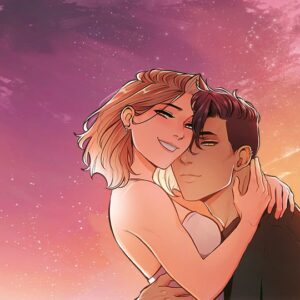 Things are about to get Steamy. Rhea is on her quest for independence and is back in her city after a decade long, She goes to a bar and faces problems with guys following her outside. Things are looking bleak until she bumps into a familiar face; it's Shiro, her Childhood friend. They recognize each other in an instance.
Rhea notices something about Shiro that doesn't seem right; he is not the childhood friend she remembers him to be. Many things have changed over a decade which puts her most cherished relationship to the test.
This Webtoon is currently on Season 1, consisting of 22 episodes.
---
5) SubZero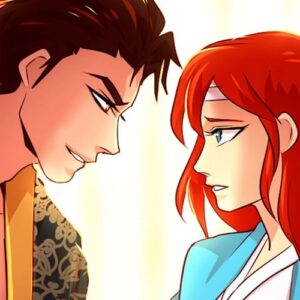 This is another Enemies to Lovers Webtoon. The last Princess of the extinct Dragon clan, Clove, has to marry her greatest sworn monstrous enemy Kyro in order to save her land. This is how far she goes for her family and the people of her land.
Eventually, from hating each other, they fall in Love. Currently, in Season 2, there are 144 episodes as of now.
---
4)

Sunny Side Skies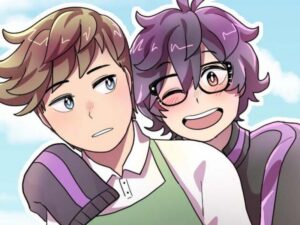 This one is for you if you enjoy BL. It's about a calm, composed, and hardworking boy named Adam who works at a cafe, Where he meets Chase, a jolly and energetic polar opposite guy who is always on some kind of sugar rush. It warms your heart.
The episodes are divided into 4 chapters and are now on 4.51. You will definitely crave some Extra Large Iced Salted Caramel Cafe Mocha after this.
---
3) Love me Knot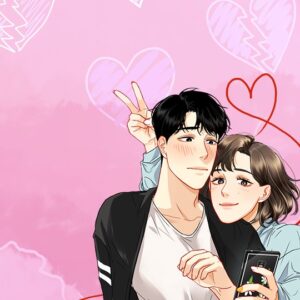 Do you believe in soulmates? Being able to see the Red String of Fate is not much fun for Avery as her string has no one on the other end. In the thought that her life will remain loveless, she meets Noah, a soft and wholesome guy who introduces her to Hayden, her best Friend's ex-boyfriend. Read it to see how the path of Love unfolds for Avery and her love interest.
Although the Webtoon is on Hiatus right now, Season One ended with a total of 83 Episodes. It will be back soon.
---
2) Let's Play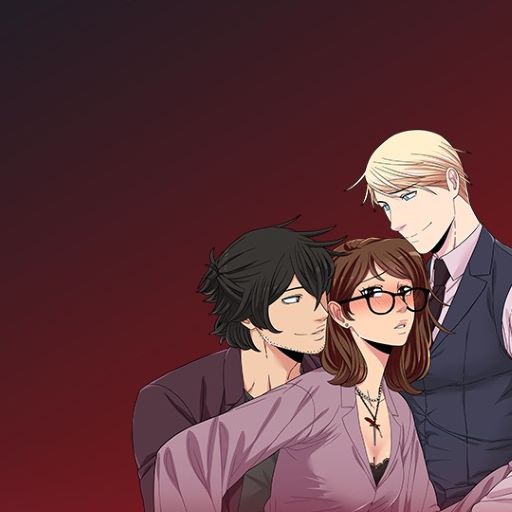 One steamy Webtoon wasn't enough, so here's another one. An amazing Game developer Sam Young after creating her masterpiece game faces bad criticism from a Youtuber Marshall which drops her game rating. Life gets worse when this Youtuber turns out to be her new neighbor.
Sam is suffering from social anxiety and tries to recover from it and seeks help from the company manager, who is a hot French man named Charles. The turns of Love and confusing feelings are just another life punch for Sam. The Webtoon has completed 172 episodes as of now. Did we mention the Webtoon has the cutest Doggo?
---
1) Heartstopper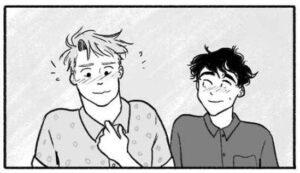 This is another one for the BL lovers. It is a wholesome Webtoon filled with fluff. Charlie is an open guy who is a bit of an overthinker but is highly creative and loves music. One day he meets the softest boy name, Nick. From being partners in class, they become best of friends or maybe more.
This Webtoon is also available as physical comic books in stores and online. Recently this Webtoon got adapted into a series, and it did not disappoint. It is split into 7 chapters.
With this, we conclude our Top 10 Webtoons to Read in 2022 (ongoing). We hope you will enjoy them. Even if you are not a big fan of romance and want to get into it, any webtoon from the above list will make you fall in Love with romance. Read them away and enjoy them because they are not ending anytime soon. Pick your love interest or read them all.  
Image Source: Original Webtoon
---
Do small things with great love.
Follow us on Twitter for more post updates.
Also Read
An aspiring lawyer, who loves to read webtoons, watch anime and play Valorant while catching a break from reading case laws and judgments.