Boy's love/ Yaoi is a popular genre in anime featuring boys romance and lovely characters. Yaoi is mostly popular among the female audience but also has admirers from the male faction too.
Most Yaoi anime has a problematic and a toxic way of representing gay romance. However, if you're one to overlook that, you can enjoy the representation of queer romance in these animes.
If you're a Funimation user, here is a list of bl anime on funimation. They are ranked based on their MAL ratings and they are available as subbed or dubbed or both.
---
Must Read- Top 20 Good Romance Anime on Funimation
---
10) Gravitation-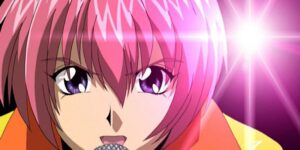 MAL Ratings- 6.97

Number of Episodes- 13 + 2 OVA

Availability- Both Dubbed and Subbed
Shuichi's dream is to follow the footsteps of his pop idol, Ryuichi Sakuma. Therefore, he starts a band with his best friend, and they manage to get a major breakthrough.
One day his accidental encounter with the novelist, Eiri Yuki, results in Yuki seeing the lyrics Shuichi had written for a song, and the novelist harshly criticizes him, claiming Shuichi has no talent.
Since that encounter, Shuichi has been determined to prove Yuki wrong by finishing his song. Gravitation is a cute and funny romance anime and is one of the OG's in the shounen-ai genre.
---
9) The Betrayal Knows My Name-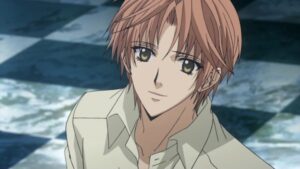 MAL Ratings- 7.23

Number of Episodes- 24

Availability- Subbed
The anime follows Yuki Sakurai, who has an empathetic ability to feel others' emotions once he touches them.
One day Yuki encounters a beautiful and mysterious man who saves his life. However, Yuki cannot shake off the feeling that he has met this man before.
---
8) Dakaichi-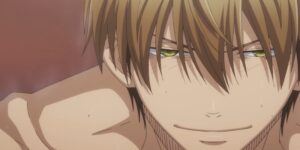 MAL Ratings- 7.41

Number of Episodes- 13 + 1 movie (1hr 18min)

Availability- Subbed
Takato Saijou is an experienced actor with the title "Most Huggable," a title he has held for five years.
That is until newbie actor Junta Azumaya steals that title from him, resulting in Takato harboring feelings of jealousy and hostility towards Junta.
Things go downhill even further when Takato makes the mistake of being drunk and vulnerable towards Junta, resulting in Junta having some blackmail material towards Takato. Takato asks Junta for his silence, and in return, Takato has to grant Junta some favors in the bedroom.
---
7) Sarazanmai-
MAL Ratings- 7.51

Number of Episodes- 11

Availability- Both Dubbed and Subbed
Sarazanmai has a rich animation style and is an anime full of life. The story follows three boys who set out on a journey to return back to their human selves after they were transformed into kappas by Keppi, the self-proclaimed king of the Kappa Kingdom.
In order for them to turn back into a human, the three boys have to connect via mind and soul and have no secrets from each other.
The show also has two gay cops, Reo and Mabu, who have a spin-off manga just for the two of them and their relationship.
---
6) Junjo Romantica-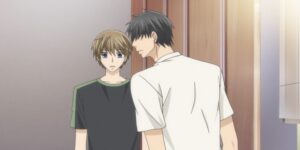 MAL Ratings- 7.56

Number of Episodes- 24

Availability- Subbed
Misaki Takahashi is trying hard to get into a university after high school. His older brother's best friend and famous author Akihiko Usami offer to tutor him, and Misaki accepts.
However, Usami has been secretly in love with Misaki for a while. And Misaki learns what kind of books Usami actually writes and slowly starts to catch feelings for Usami. The anime follows two other couples other than the main couple.
The two other couples are related to the main couple, and the three stories are divided into Romantica, and Egoist, which are full of romance, drama, and longing.
---
5) Sekaiichi Hatsukoi-
MAL Ratings- 7.71

Number of Episodes- 24

Availability- Subbed
Ritsu Onodera is a literary editor who quit his job at his father's publishing company because his colleagues thought he was gaining publicity because of nepotism.
He then joins Marukawa Publishing, where he encounters his new boss, Masamune Takano. Ritsu learns that Takano was his senior high school, for who Ritsu had feelings for.
Takano still harbors feelings for Ritsu and, therefore, tries to get Ritsu to fall in love with him again.
Sekaiichi Hatsukoi is another popular shounen-ai with a cute romance. There are two other couples other than the main protagonists.
---
4) Golden Kamuy-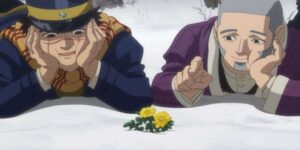 MAL Ratings- 7.85

Number of Episodes- 12

Availability- Both Dubbed and Subbed
Golden Kamuy does not have any yaoi or boy-on-boy romance but is an anime directed towards homosexual men; therefore, it has a slight bl element to it.
The story is set in the early 20s, in the Russo-Japanese war era, where a man sets out on a treasure hunt to find gold so that he can keep a promise he made to his best friend.
---
3) Yuri!!! on Ice-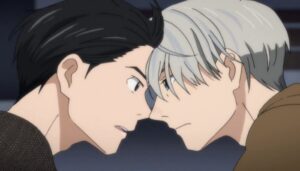 MAL Ratings- 7.91

Number of Episodes- 12

Availability- Both Dubbed and Subbed
After a massive failure in the Grand Prix Finale, Yuuri Katsuki, a talented figure skater, hits rock bottom. He decides to give up on figure skating and goes back home to look for other options.
However, one day Yuri grabs the attention of world champion Victor Nikiforov when a video of him performing Victor's routine goes viral.
Everything happens fast when Victor comes all the way to Yuri's parents' inn and agrees to mentor Yuri. Yuri!! On Ice is a fun watch with some romance bits here and there and amazing animation!
---
2) Stranger by the Shore-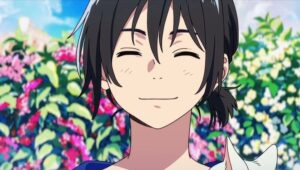 MAL Ratings- 7.94

Number of Episodes- 1 (1 hour)

Availability- Both Subbed and Dubbed
Shun Hashimoto is a gay novelist who was shunned by his parents when he came out to them. He meets Mio Chabana, a high school student who is recovering from his mother's death.
The two meet by a beach in Okinawa and are captivated by each other. They grow closer until one day, Mio leaves for another country for higher studies.
After three years, Mio returns to Okinawa and confesses to Shun that he is in love with him. However, these past three years have changed Shun, and he is doubtful about accepting Mio's feelings.
---
Must Read- Top 10+ Best BL anime on Netflix (Boys Love)
---
1) Heaven Official's Blessing-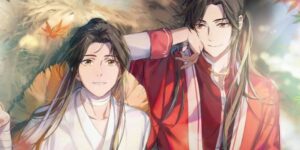 MAL Ratings- 8.38

Number of Episodes- 11 + 1 Special

Availability- Both Dubbed and Subbed
Heaven Official's Blessing is Donghua series based on the Chinese novel of the same name and the best bl anime on Funimation.
The story follows Xie Lan, who was a respected Crown Prince of the Xian Le Kingdom but now he is a laughingstock after he ascends to heaven for the third time after being banished the second time.
Xie Lan meets the Ghost King, who guides him when he is lost. The story moves as Xie Lan tries to figure out why the Ghost King would help him and tries to learn about things that happened in the past.
This concludes the list of bl anime on Funimation. Check out the site for more Top 10's on Netflix, Hulu, Crunchyroll, and other streaming networks.
---
Do small things with great love.
Follow us on Twitter for more post updates.
Also Read-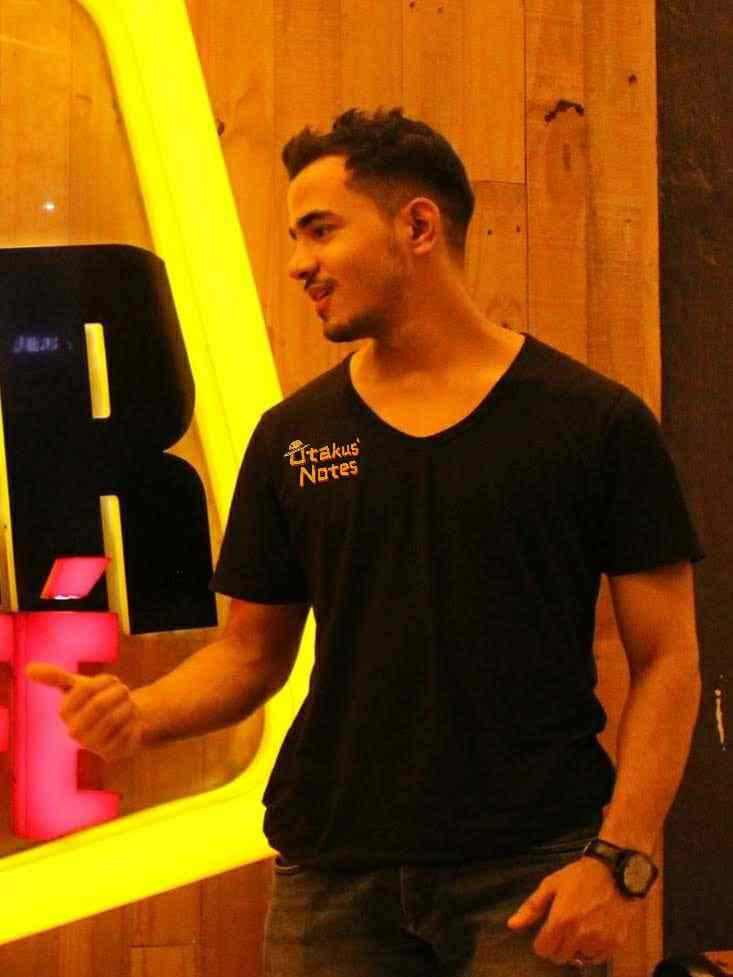 An Otaku who is in love and motivated by many Anime protagonists. The One Punch Man aka Saitama inspired him to become a Fitness Freak. Apart from writing at Otakus' Notes, he loves swimming and bowling.