Romance anime have always managed to revive the butterflies in our stomach. While all stories do not see a happy ending, the short-lived love between the characters is what they adore most. 
Among the many websites that provide us with such marvelous anime, Funimation deserves a notable mention. From sci-fi to romance, drama to fantasy, Funimation has spread its roots in all genres. In this article, we are going to discuss the top 20 good Romance anime on Funimation.
---
Must Read- Top 15 Best Josei Romance Anime to watch on Crunchyroll 2022
---
Top 20 Good Romance Anime on Funimation-
IMDb rating- 7.4

Studio- Studio Deen

Number of episodes- 2 Seasons (26 episodes)
The Cross Academy, believing in the coexistence of vampires and humans, has made two distinct classes- the Day Class and the Night Class. Yuki Cross and Zero Kiryuu are members of the Disciplinary Committee of this school. While the Day class is mostly for ordinary humans, the Night class serves the vampires.
Kaname, the leader of the Night class, shares a turbulent history with Yuki, where he tried to bite her. Meanwhile, Zero too, bears a red-hot hatred for the vampires. However, things take a major bend when a deep, dark secret about Zero gets revealed, which changes all the dynamics.
A candidate for the best 2008 anime, Vampire Knight, is sure to give you some butterflies in your stomach.
---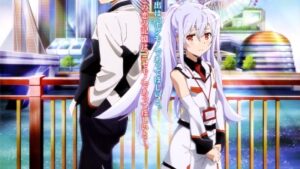 IMDb rating -7.4

Studio- Doga Kobo

Number of episodes- 1 Season (13 episodes)
Despite failing his college entrance examinations, 18-year old Tsukasa Mizugaki finds a job at SAI corp. Based in a futuristic world, SAI corp is entrusted to build humanoid robots called "Giftias." Almost indiscernible from normal humans, these Giftias help their owners in various chores. However, their life span is quite short, 9 years, after which they lose their memories and become hostile.
Tsukasa gets assigned to Terminal Service One, tasked with the collection of Giftias which have met their expiry dates. There he meets his Giftia partner, Isla, who is a working veteran. Despite being a robot, a beautiful relationship brews between them. Amidst this, Tsukasa should keep in his mind Isla's life span.
Will their love story reach a destiny? To know about this beautiful romance anime, watch it right there on Funimation.
---
18) The World's Greatest First Love –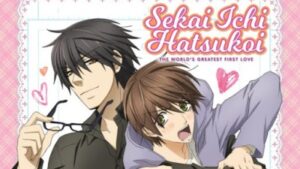 IMDb rating - 7.5

Studio-  Studio Deen

Number of episodes- 2 Season (25 episodes)
After being constantly mocked by his co-workers for working under his father's name, Ritso Onedera decides to quit his job. Determined, he leaves his father's publishing company and joins Marukawa Publishing. There he gets introduced to the famous editor-in-chief, Masamune Tokano.
Things aren't simple as they look. Tokano comes up as Ritso's high school love, which he could not accomplish. This led him to lose faith in love. However, things have taken a turn, and it's now Tokano has made up his mind to establish a relationship between them.
Sekaiichi Hatsukoi- The World's Greatest First Love is a marvelous example of an anime that portrays homosexuality so beautifully. I consider it as a show that all romantic genre lovers must give a watch.
---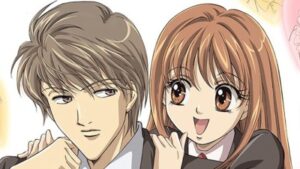 IMDb rating - 7.5

Studio- TMS Entertainment

Number of episodes- 1 Season (25 episodes)
Kotoko Aihara, after losing her home in an earthquake, gets compelled to move to Naoki Irie, probably Japan's smartest student. Kotoko is no stranger to Naoki as they had a short encounter before. She tried to give a love letter to Irie, which he clearly rejected.
However, Kotoko is still optimistic. She believes that since she and Irie are now staying under the same roof, they might have a future together. Will Kotoko be able to instill the same feeling into Irie? To know, give this beautiful anime a watch on Funimation.
---
16) My Senpai is Annoying –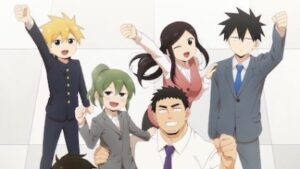 IMDb rating - 7.6

Studio- Doga Kobo

Number of episodes- 1 Season (12 episodes)
Saleswoman Futuba Igurashi has constantly been striving to keep herself at work under the able guidance of her senior co-worker, Harumi Takeda. Harumi always picks up Igurashi's short stature as a constant subject of mockery.
Despite this annoying nature, Igurashi praises the always helpful nature of Harumi. As they spend more time with each other, their relationship takes a step ahead of just co-workers.
A classic example of misleading titles, My Senpai is Annoying, is quite a wholesome anime that records the entire love journey, from start to the end.
---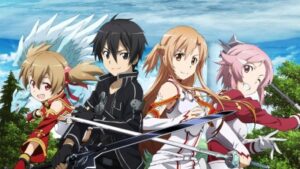 IMDb rating - 7.6

Studio- A-1 Pictures

Number of episodes- 4 Season (96 episodes)
It's the year 2022. Virtual Reality has taken over the world by storm. An online role-playing game, Sword Art Online, gets released, which has taken things to a level further. Players can use the "Nervegear" technology to control their avatars in the game by the mere use of thoughts.
Kazuto Kirigaya becomes one of the very first people to get their hands on this game. Equipped with a detailed virtual world, almost indiscernible from reality, Kazuto soon realizes a strange fact. The players cannot log out from the complete all the 100 levels.
Therefore, to survive, he must fight the rest of the players, which roughly sums up to 10,000. Soon they realize a dark twist to it. If the players die in the game, they die in real life too. Kazuto meets Yuuki, a leader of a group planning to escape the trapped virtual reality world, and together they struggle to get back to the original world.
Will Kazuto manage to come back to reality? To know further, grab this anime right there, on Funimation.
---
IMDb rating - 7.6

Studio- Studio Deen

Number of episodes- 2 Season (24 episodes)
Another LGBTQ anime on the list, Jonjou Romantica, revolves around the love story of three couples and how their stories intersect with each other. The first and the founding plot consist of a regular high school student Misaki Takahashi, who is preparing for his entrance exams. He asks help from his brother's friend Akihiko Usami, and slowly lush green chemistry brews between them.
The second story is about a complicated relationship. When the pediatrician Nowaki Kusama meets Hiroki Kamijou, a university professor, and falls for him at first sight. Nowaki now can do anything to make Hiroki happy, who has reached the lowest phase of his life.
The third story speaks about the obsession that comes with love. Shinobi Takatsuki, an eighteen-year-old kid, soon realizes his feelings for his literature professor, You Miyagi, whom he cannot have so easily.
Three stories, quite diverse from each other but weaved by a common thread of love and passion. Jonjou Romantica is for sure an anime all romance lovers must consider a must-watch.
---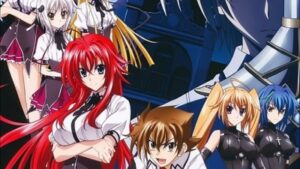 IMDb rating - 7.6

Studio- TNK

Number of episodes- 4 Season (49 episodes)
Issei Hyoudou is a regular high school student who is an intense pervert. His life mostly consists of peeping into women and dreaming of having his own harem one day. His life undergoes a drastic change when he gets asked out by a pretty girl.
The girl then reveals herself as a fallen angel and crushes him mercilessly. To his astonishment, Issei finds himself alive. He gets revived by Rias Gremory, a devil of top class.
Issei strives to adjust with his life, being a servant to Rias as well as to train himself to face any such dangers ahead. His ways are so hilarious that it makes High School DxD one of the best comedy-romance anime of all time.
---
12) The devil is a part-timer –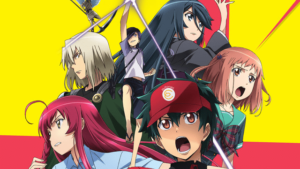 IMDb rating - 7.7

Studio- White Fox

Number of episodes- 1 Season (13 episodes)
The demon Lord Satan after failing his expedition to conquer the land of Ente Isla, gets forced to stay back in this mortal world. He decided to stay along with his loyal general and find a way back.
However, in order to survive in a world without magic, he has to live like a normal human. He takes up a job at a fast-food restaurant. He soon shifts his goal from conquering Ente Isla to conquering the corporate the market of Earth.
The powerless demon lord struggling with his daily mundane life has been shown quite hilariously, which makes it a fabulous romance anime to watch on Funimation.
---
11) Emma- A Victorian Romance –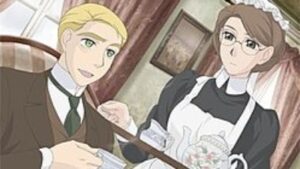 IMDb rating - 7.7

Studio- Studio Pierrot

Number of episodes- 2 Seasons (24 episodes)
Emma, who has been a maid for almost all her life, has captured the hearts of many of London's working men. She has been working under the retired governess Kelly Stownar with utmost diligence and compassion. The beautiful, hardworking Emma is waiting for love, which she finds quite unlikely.
William, the eldest son of the Jones family, has recently been accepted into the high-class society. He, on her visit to the retired governess's house, caught a straight liking for Emma. His honest, dedicated attempts to win her heart led to Emma developing feelings for him as well.
Despite the sheer difference in position, will Emma and William's love be accepted in society? To know about this wholesome love story, watch this anime right there on Funimation.
---
10) Kimi no Todoke- From me to you –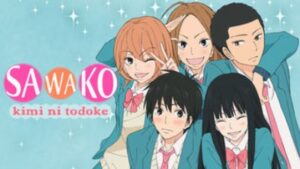 IMDb rating - 7.8

Studio- Production I.G.

Number of episodes- 2 Season (38 episodes)
Due to her strange resemblance with the Sadako character of the Ring series, Sawako Kuronuma has been given the nickname Sadako. With her nature assumed to be malicious, just like her fictional counterpart, people stay away from her. Longing to befriend people and socialize, Sawako seeks help from her classmate Shouta Kazahaya, the most popular boy in the class.
Kazehaya organizes a test for the class, where he demands Sawako's attendance. Seeing this as an opportunity to befriend her classmates, she takes part in the game. This encounter upturns several emotions within Sawako, who thinks Kazehaya's entry into her life has changed it to a lot extent, completely unaware of the fact that the same applies to Kazehaya too.
---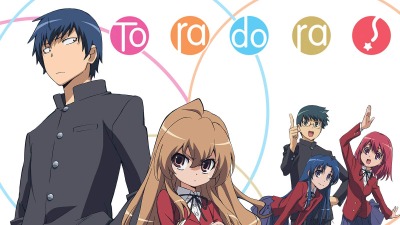 IMDb rating - 8.0

Studio- J.C. Staff

Number of episodes- 1 Season (25 episodes)
The basic plot revolves around the lives of two high school students, Ryuuji Takasu and Taiga Aisaki. Ryuuji is a gentle high school student with a strange, intimidating face. On the other end, Taiga is a small little doll-like student who goes around equipped with a wooden katana.
However, a certain embarrassing incident causes both of them to cross paths. Ryuuji gets to know about Taiga's crush on his best friend, Yuusaku Kitamura. Coincidentally Ryuuji, on revealing his crush on Minori Kushieda, realizes that she's Taiga's best friend.
As these two strangers decide to help each other to attain their love, a rather strange alliance forms between them.
---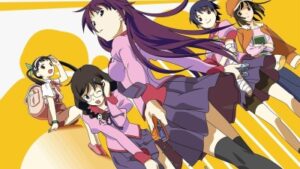 IMDb rating - 8.0

Studio- Shaft

Number of episodes- 1 Season (15 episodes)
When the third-year high school student Koyomi Araragi survives a vampire attack with the help of a strange man, he gains several superhuman abilities. Despite this, he wants to live a normal human life and tries his best to do so.
One day when his classmate Hitagi Senjougahara falls down the stairs, Koyomi rushes to help her. He manages to catch her but realizes a strange fact. The girl is unnaturally weightless.
He makes up his mind to help her and therefore takes her to Meme Oshino, the man who had helped him survive the attack. Going through various twists and bends involving demons and gods, Bakemonogatari's plot moves forward with Koyomi attempting to help those with superhuman maladies.
---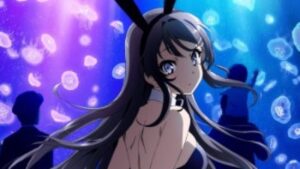 IMDb rating - 8.1

Studio- CloverWorks

Number of episodes- 1 Season (13 episodes)
The rare disease Puberty syndrome has been secretly taking everyone under its clutches. Known to have supernatural syndromes, people hardly recognize it as a legit disease. However, Sakuta Azusagawa, a high school student, knows that the disease is quite real, and many among his school have been affected by it.
The plot shifts to another student Mai Sakurajima, who has gained considerable fame as a child actress. When she gets confronted by Sakuta while wearing a bunny girl costume at the college library, he quickly realizes that she might be a casualty of Puberty Syndrome. He makes up his mind to help Mai, and through his journey, he crosses paths with many other girls with the same elusive disease.
---
6) Taisho Otome Fairy Tale –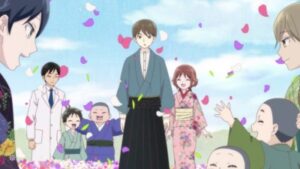 IMDb rating - 8.2

Studio- SynergySP

Number of episodes- 1 Season (12 episodes)
When the self-styled pessimist, Tamahiko Shima loses the use of his right hand, he gets exiled to the mountains of Chiba. Deemed incapable of any work by his father and relatives, lest he would tarnish the family's name, he gets forced into exile. There, Tamahiko lives a sedentary life, waiting for his death to put an end to his suffering.
However, his life takes a steep turn when on a snowy night, he encounters the 14-year-old Yuzuki Tachibana. She introduces herself as his future wife. Tamahiko thinks of it as a gift from his father to assist him in the daily life chores. Will Yuzuki's kind presence bring an end to Tamahiko's monotonous life?
---
5) Anohana- The flower we saw that day –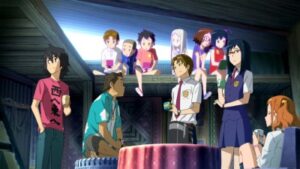 IMDb rating - 8.2

Studio- A-1 Pictures

Number of episodes- 1 Season (11 episodes)
The peaceful recluse life of Jinta Yadomi soon receives a major blow when his childhood friend Meiko "Menma" Honma comes to visit him. She wants him to grant her a forgotten wish to which he pays no heed as Menma already died years ago.
This wish of Menma manages to reunite the ling lost friends who grew apart after her death. Together, they join hands to grant her the wish so that her spirit can lay at peace. They go through various emotional ups and downs during the process, but will they be able to help Menma?
One of the most emotional sweet good romance anime on Funimation; make sure you keep a box of tissues handy.
---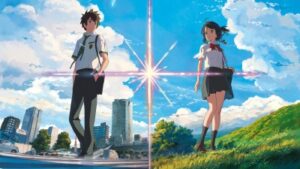 IMDb rating - 8.4

Studio- CoMix Wave Films

Movie Duration- 1 Hr 52 min
The story centers on the lives of two different people, both from completely different walks of life and how they get held together by a strange phenomenon. Mitsuha Miyamizu is a high school girl from the countryside who dreams of living the life of a boy. The second person is Taki Tachibana, who is too a high school student in a bustling city.
Their lives intersect each other's when a strange phenomenon causes them to exchange their bodies. Taki takes the body of Mitsuha in the country, while Mitsuha gets dropped into the city. The two must begin a pursuit to reverse this occurrence.
---
3) Kaguya sama Love is War –
IMDb rating - 8.5

Studio- A-1 Pictures

Number of episodes- 2 Season (24 episodes)
Miyuki Shirogane and Kaguya Shinomiya are the top student representatives at the Shuchiin Academy. Regarded as the nation's top students, they demand great respect from their peers. While Miyuki holds the position of student council president, Kaguya serves to be the Vice- president.
In spite of being regarded as the perfect couple and having feelings for each other, they do not confess. A strange fear and pride hold them back from speaking out their hearts. Will they be able to break their cocoons and emerge as a truly perfect couple? To know further, watch this best romance anime right there on Funimation.
---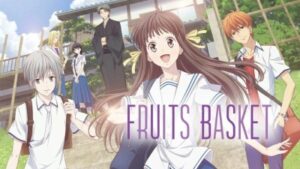 IMDb rating - 8.6

Studio- Studio Deen

Number of episodes- 3 Season (64 episodes)
One of the best romance anime on Funimation is Fruits Basket. After the accidental death of her mother, the 16-year-old Tooru moves in to live with her grandfather. But she resorts to living in the tent as she does not want to be a burden for others. However, a landslide swept away from her tent completely, thus rendering her homeless.
Amidst this situation, Youki Souma, the apparent "prince" of her school and his cousin, comes to her rescue. They offer her to stay in their home till Tooru's grandfather's house gets renovated. There she discovers a strange secret about the Soumas.
If they get hugged by anyone of the opposite gender, they transform into an animal of the zodiac sign. The dark history behind it is enough to leave the kind-hearted Tooru shattered. 
---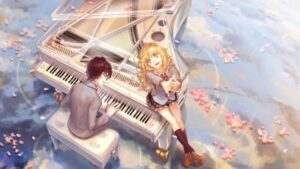 IMDb rating - 8.6

Studio- A-1 Pictures

Number of episodes- 1 Season (22 episodes)
Kousei Arima is a prodigious pianist whose life revolves around music. But after his mother's death, his life follows a downward spike. He loses his hearing ability, rendering him unable to listen to his own piano.
Two years later, Kousei still continues with his colorless life. However, everything changes completely when he encounters the fabulous violinist Kaori Miyazono, who pushes him to face music again.
This concludes the ranked list of the Top 20 good romance anime on Funimation USA. In case the anime is unavailable in your region, you can use a VPN and put the location as the USA.
When it comes to using a VPN, we recommend using PIA VPN. You can use this link to avail heavy discounts.
---
Do small things with great love.
Follow us on Twitter for more post updates.
Also Read-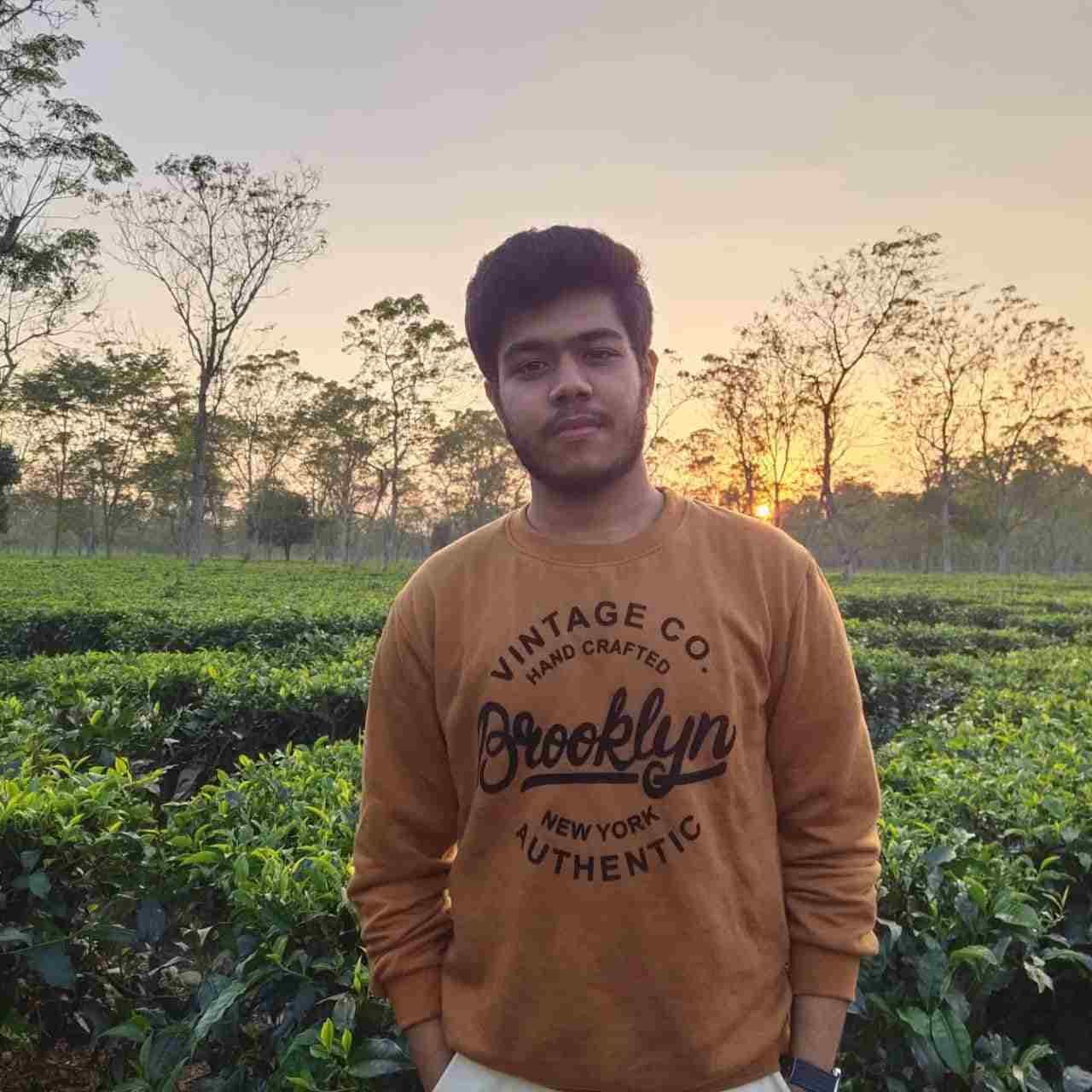 A zoology student turned writer. From hating anime to being an ardent anime lover, my journey has quite a sheen to it. While Parasyte served to be the stepping stone into this fantabulous world of animation, the foundation grew stronger with each series. If not engaging myself with anime content, you can always find me going through some Bengali classics or filling the air with some soulful Tabla beats. An artist, trying to throw some colours to my blank canvas of life.