Last updated on February 22nd, 2022 at 10:55 am
Dr. Stone is a Japanese manga series created by Riichiro Inagaki with illustrations done by Boichi. It started serializing in Weekly Shonen Jump in March 2017.
After the release, it started gaining popularity due to its unconventional storytelling and mixture of science in all of its parts. It was like attending our science classes more simplistically. 
In Dr. Stone, we go along the journey of Senku Ishigami whose main goal is to restore civilization after it was petrified for 3700 years. We get to witness how civilization started all over again in a simplified manner.
Senku is a brilliant scientist who made various mind-blowing creations in the course of the series. In this article, we are going to rank the top 15 best creations by Senku in Dr. Stone. 
Top 15 Best Creations by Senku in Dr. Stone-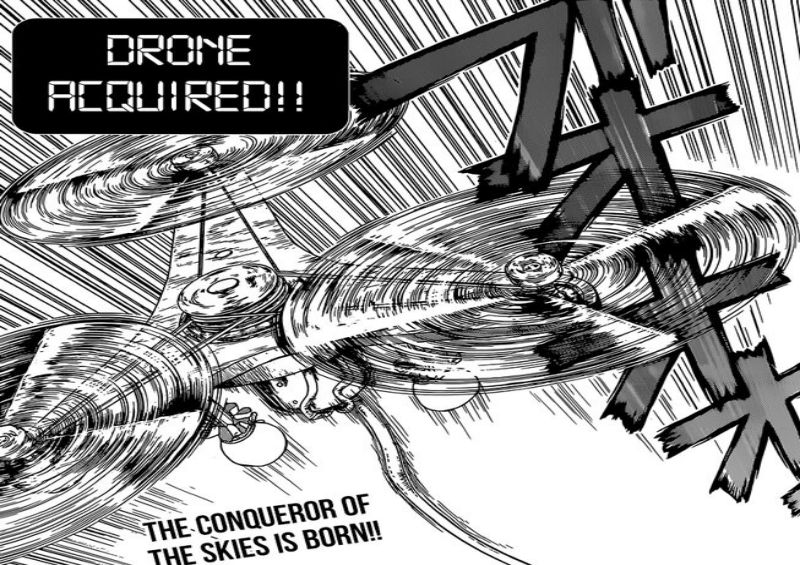 The Drone was one of the major creations by Senku in the Treasure Island Arc. It helped them a lot during the battle on the Petrification Kingdom.
The main components of the Drone were a motor, propeller, and controller. They first tested it out by using a simple motor drone which was then modified into an air drone for scouting purposes.
---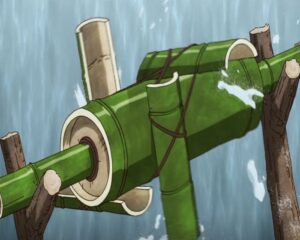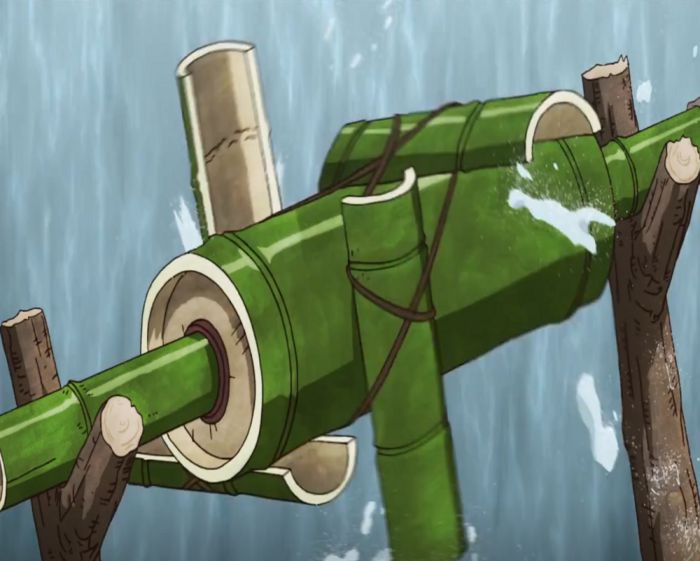 Hydrogen was a major component that Senku needed in his creations. The construction of a Hydrogen Generator made it possible for him to not run out of this resource any time and to also save the time and energy required for his searching.
It was built during the Stone Wars Arc when they were creating a lot of automated machines and it stood out due to its efficiency and value.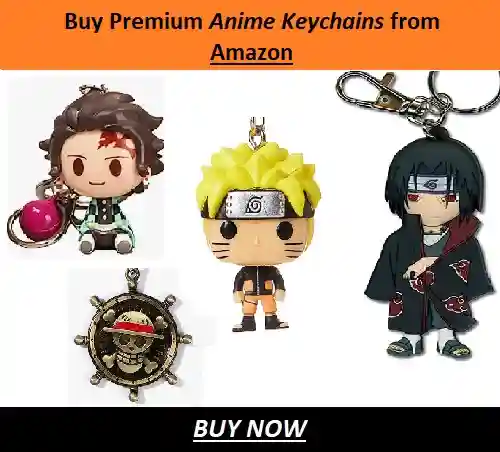 ---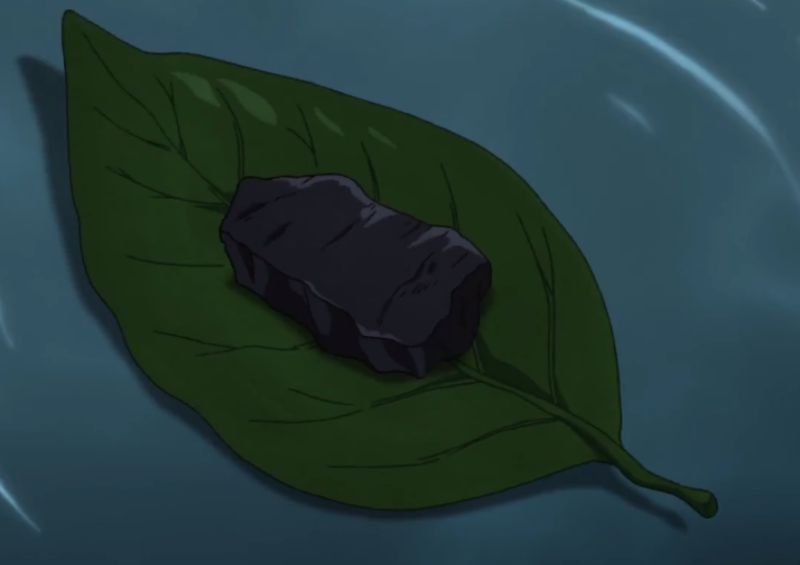 A compass is a basic need for travelers that help them not to get lost. Senku and his companions needed a tool to know if they were going in the right direction.
This led to the creation of Sextant. However, it was not so efficient and had major errors in its results.
During the Ishigami Village Saga, they were able to discover magnets that ultimately helped them to build a compass showing them the north and south directions.
---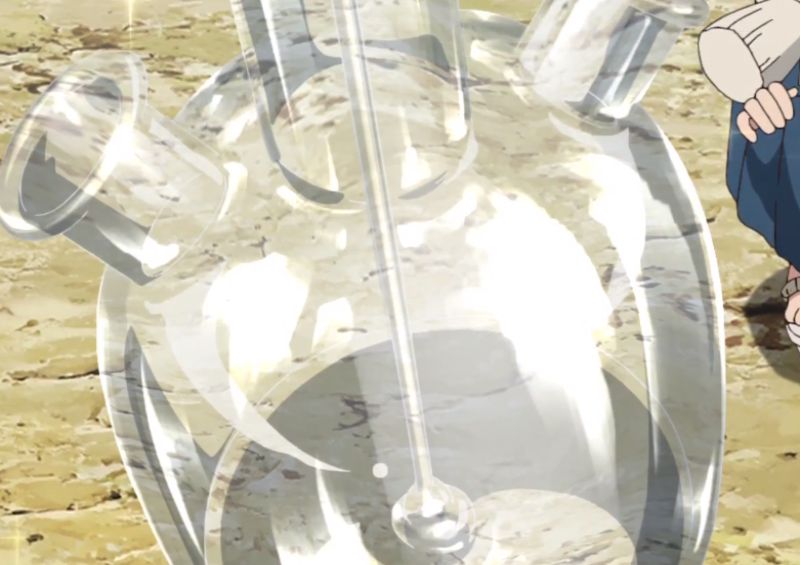 A water condenser was also built during the Ishigami Village Saga. While setting up the chemicals for his laboratory, Senku realized that a Water Condenser would come in handy for them while experimenting with various chemicals.
Along with the help of Chrome, he was successful in building it which in turn helped them in the creation of other important chemicals helpful in the long run.
---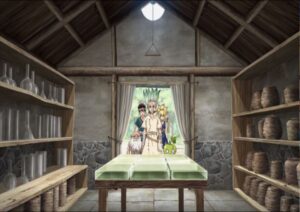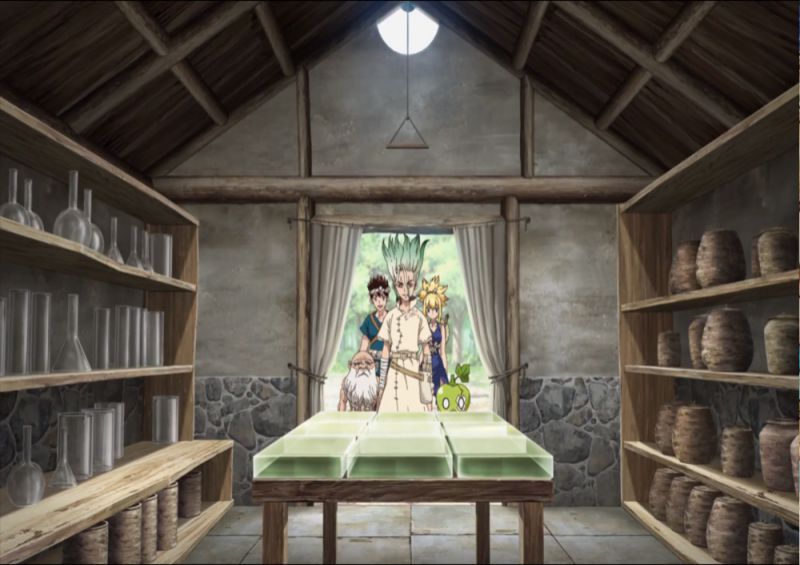 The laboratory is the most basic and important thing required while trying to revive human civilization.
The Ishigami Village Saga involved Senku making brilliant inventions and discoveries one among the other.
The most useful of the lot was the laboratory. Any experiments that he was required to do needed a well-built setup.
Thus, it was one of the turning points in their journey since it helped them to make all the other chemicals needed in their work.
---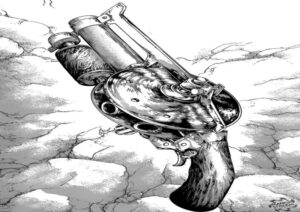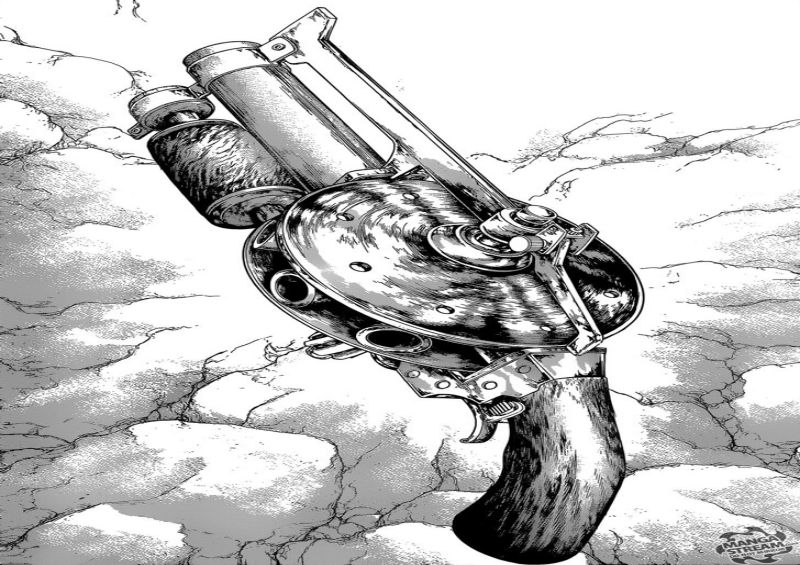 The process of reviving a civilization comes with its cons. Senku and the others were bound to meet enemies in their journey who would go on to oppose everything that they did.
This state of affairs led Senku to create various equipments. The items necessary for their self-defense were finally made that would protect them from anyone trying to disrupt their peace.
They also created tanks and canons later and boosted up their artillery.
---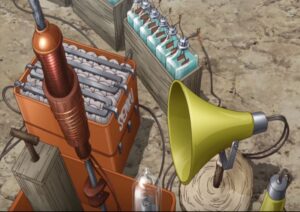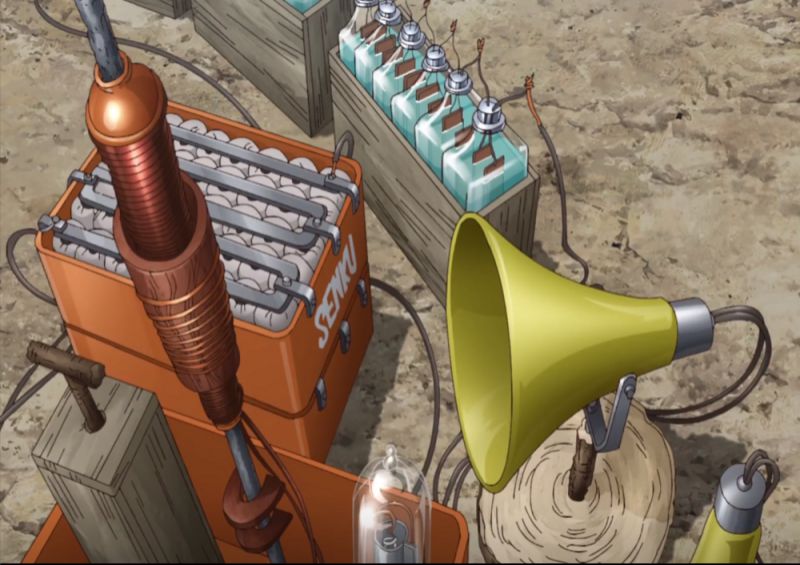 Communication is a must for a group of people traveling together. Whether in a war or whether to keep track of lost people, it is important to relay messages to each other.
During the battle with Tsukasa's Empire of Might, Senku realized that they needed a communication device if they were to have any chance of winning it.
This led to him creating a cell phone which functioned more like a walkie-talkie. This proved vital in their battle and Senku's genius mind rescued them from a difficult situation once more.
---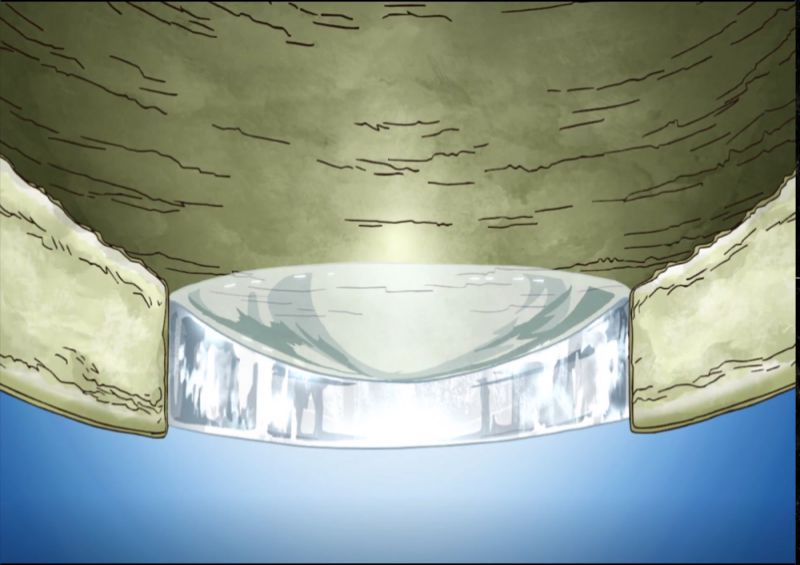 The glass was another one of the major building blocks in their huge list of creations.
They couldn't create any of the important pieces of equipment of his laboratory beakers, magnifying glass, lenses, and other tools without the help of glass.
During the Ishigami Village Saga, when Senku found out about his friends' blurry vision, he got to work and was successful in making glass and lenses that went on to be beneficial for all the generations to come.
---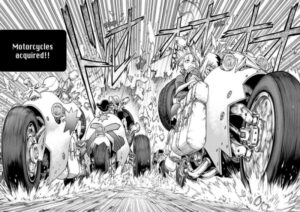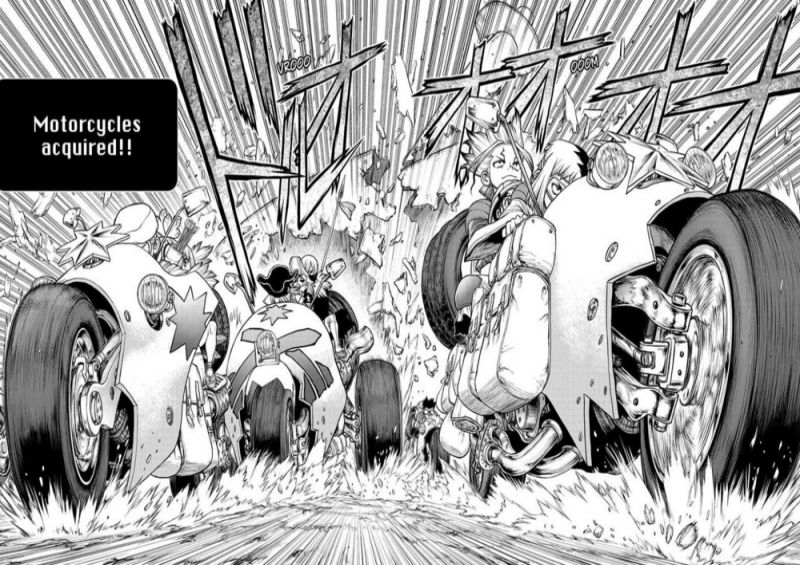 Transportation forms another one of the basic foundations of human civilization.
Being explorers, Senku and his gang had to cover long distances on foot. They had to go either in search of useful substances or to make some discoveries.
Walking used up a lot of their energy which they could have used in other aspects.
Ultimately, this led to the creation of a Motorcycle while searching for the location of Petrification.
Rubber made from tree sap helped them in creating the wheels and made their previous automobile structure better.
---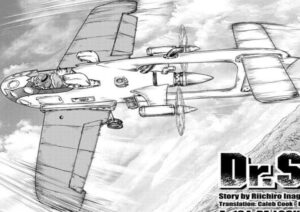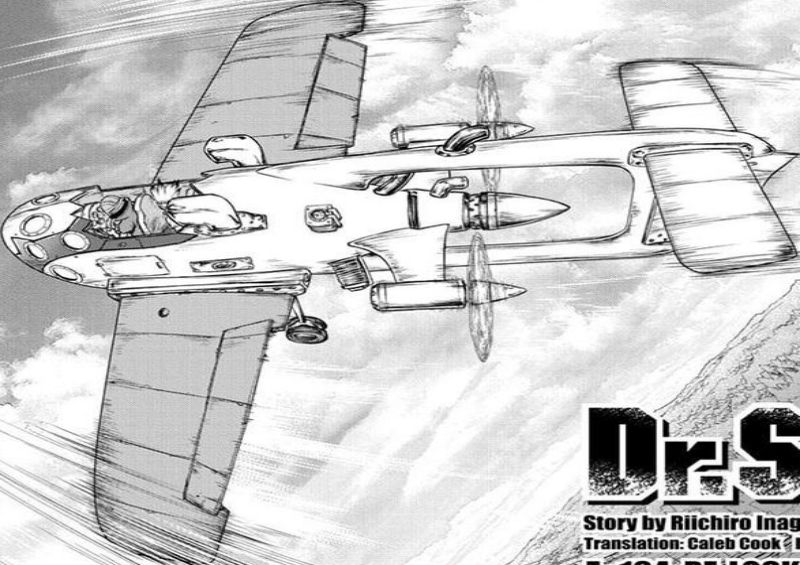 While motorcycle served their purpose of transportation on land, they needed something to cross the long masses of water and travel to new places and continents.
Although they made ships for that purpose, aircraft and hot air balloons were more efficient in carrying out that task.
They provided a complete view of the landscape from above and were also faster than the ships. Thus, aircraft became one of the major creations that proved vital in their journey.
---
5) Hydroelectric Generator–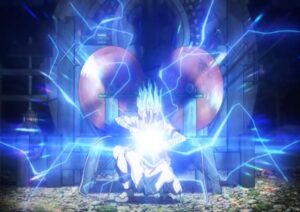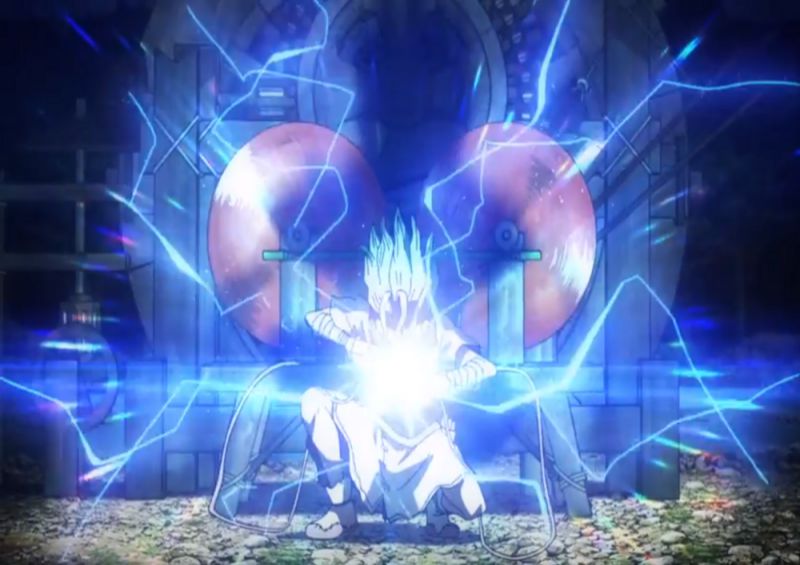 Discovering electrical energy was a breakthrough in Senku's goal of reviving human civilization. However, getting a continuous source of electricity seemed a difficult task.
With the help of Kaseki who was a master craftsman, they built the hydroelectric generator to solve this problem.
It was a brilliant technology made of waterwheels, gears, pulleys, and other kinds of stuff.
This helped them generate the required energy to work on other machines and inventions without ever having to worry about running out of electricity.
---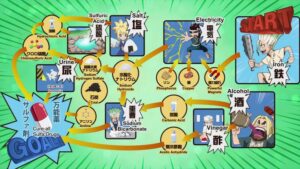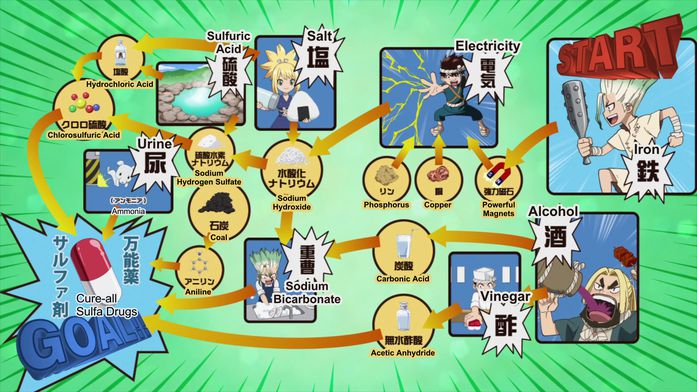 The ambition that Senku had in mind required him and his allies to stay fit and healthy. This is where the importance of medicines came in.
Herbs had been a major component of medicines for a long time and were known to have healing properties.
During the Ishigami Village Saga when the Ishigami village priestess caught pneumonia, it required strong attention.
Senku came to the rescue with his brilliance and created a powerful sulpha medicine, using acids, herbs, powders, and more.
In this way, he was able to cure the priestess' pneumonia and became a hero in the village.
---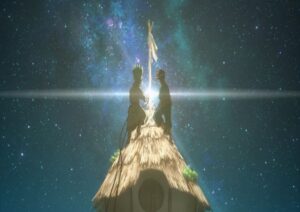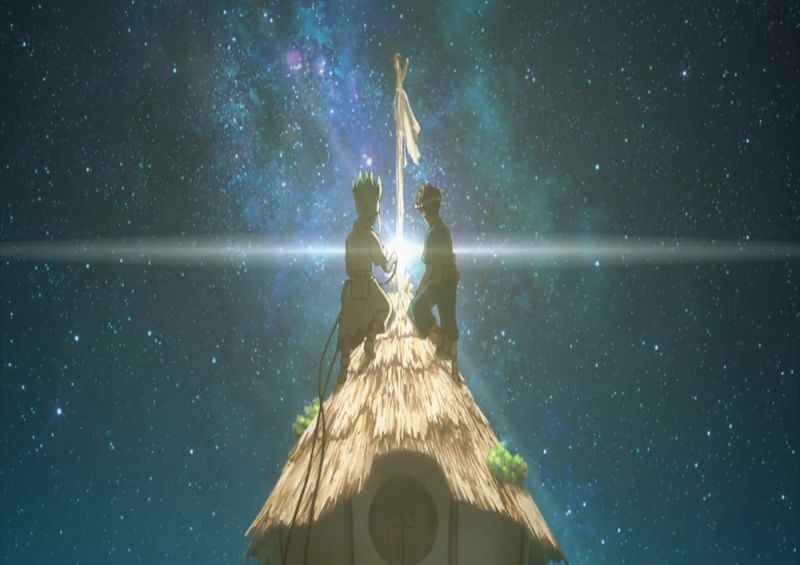 The amount of work needed to restore a whole civilization was not an easy task. It comprised of many works and to utilize the full 24 hours of a day, they needed to work at night too.
Although fire helped them to work at night, the creation of the lightbulb was more helpful since they could work regardless of the weather.
With the help of Kaseki's craftsmanship, he was able to come up with the lightbulb. He gathered metal from nearby places and converted the molted metal into filaments.
He also used a pump to suck out air from the glasses. Finally, the lightbulb glowed sparkly after being connected to his generator.
---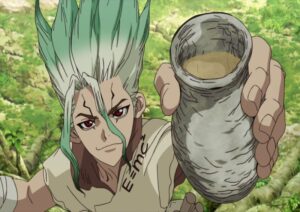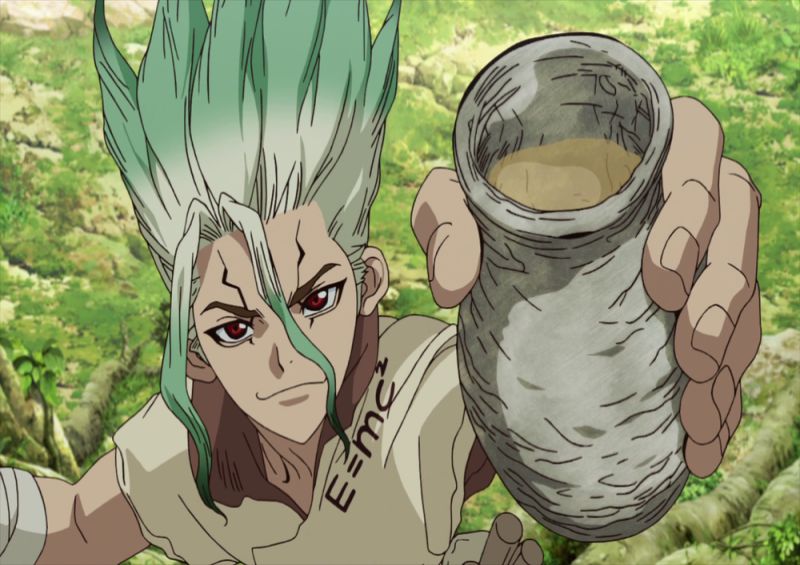 The second best creation of Senku was done at the initial stages of this series. After humanity was petrified, Senku needed a way to free them to start the restoration of civilization.
He needed allies to work towards his goal. He worked hard and ultimately found a fluid that could undo the petrification.
Nitric Acid and alcohol were the key components of this fluid. Once the fluid was poured on the petrified bodies, a chain reaction started and freed the people from the stone covering.
This helped Senku to revive his classmate Taiju and take the first step in rebuilding the civilization.
---
1) Petrification Device (Medusa)-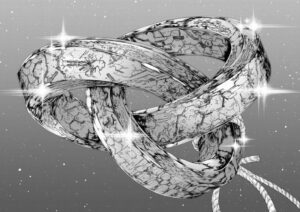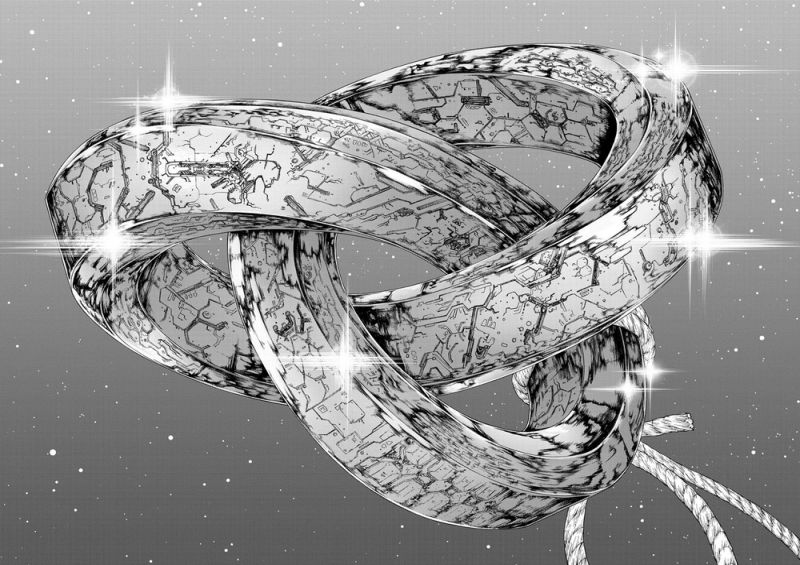 The most important creation made by Senku was the Petrification Device. It was a man-made working Medusa that he created with some aid from Professor Joel.
It involved cutting diamonds along their cleavage plane which was a rather hard task but was ultimately managed by Kaseki and Chrome.
This would not only prove to be a major equipment against strong enemies like Stanley but also make a significant mark in their scientific world.
Although the device is in its initial stages there is a lot of room for improvements that would further make the device better.
In conclusion, we can also only praise Senku's brilliance over and over. His scientific mind has led him to discover innumerable things and take major strides in his goal.
Rebuilding an entire civilization from scratch is not an easy task. This just speaks volumes of how great a genius Senku is and the list just highlights the best of his innumerable creations.
Fans can read the latest chapters of Dr. Stone on the official websites of Mangaplus Shueisha and Viz Media.
Reference-
Image Source- drstone.fandom.com
---
Do small things with great love.
Follow us on Twitter for more post updates.
Also Read-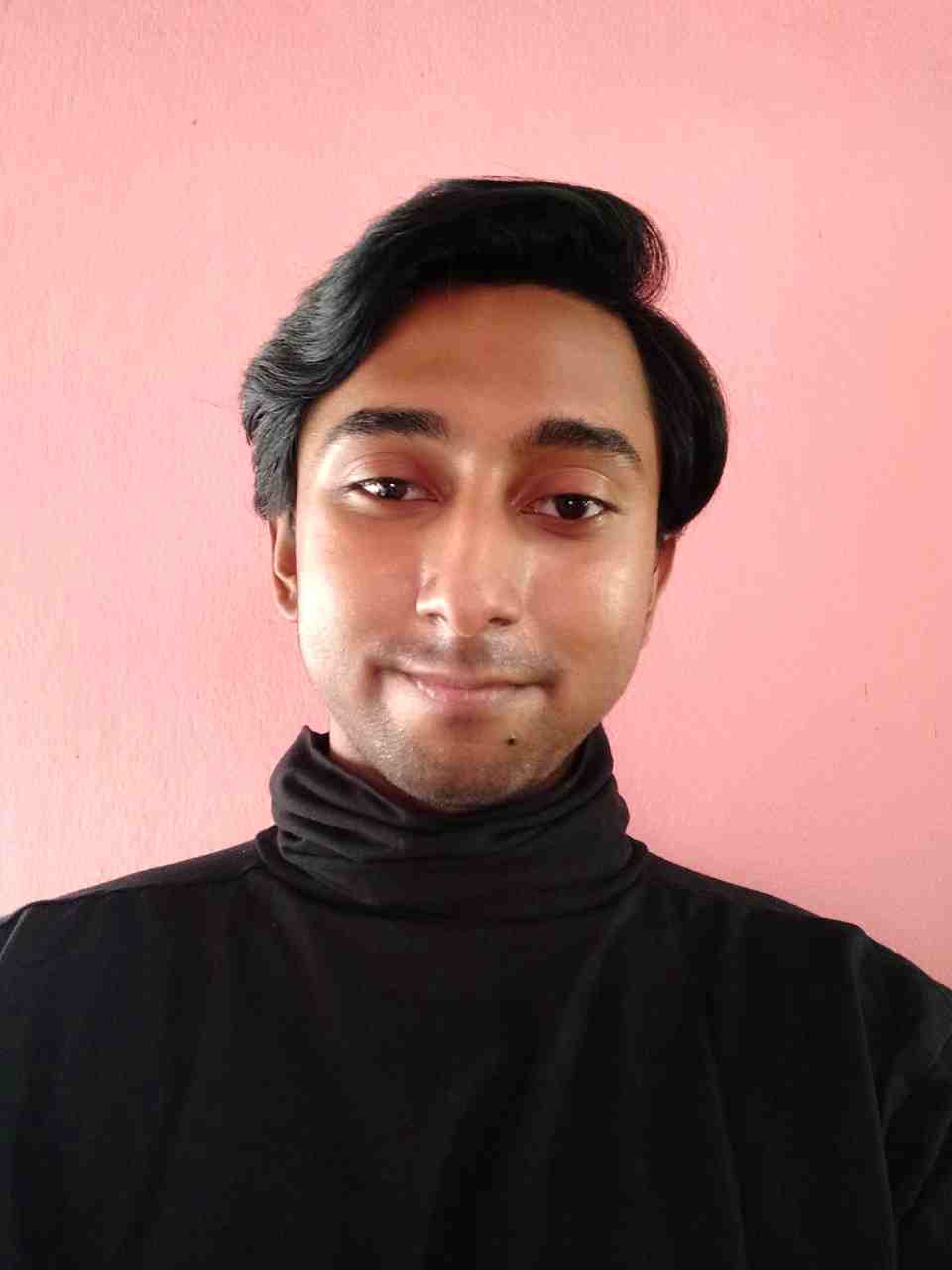 Life took a sudden turn for me when I finally decided to watch Kimi no nawa & Clannad. While both of them made me cry and introduced me to this vast world of anime. The Anime and Manga world is an escape for me from this complicated real world and serves as a relief. Being a content writer for OtakusNotes still feels like a dream and has been one of the best things to happen to me this year. It has been a productive distraction for me and I am loving every moment of it.