Last updated on January 4th, 2023 at 12:32 am
If you're a reader, you must be no stranger to webtoons. Webtoons have been gaining popularity recently, and rightfully so because some of the best ones are out there. Therefore, we bring you a list of the top 15 best horror webtoons recommendations if you enjoy genres such as mind-bending, dark, thriller, psychological, paranormal, etc., with a good amount of jump scares. Let's get right to it!
15) Ventham-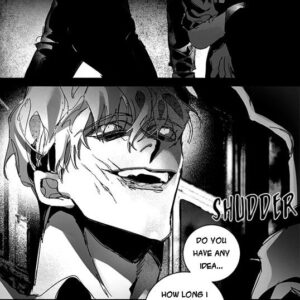 Have you ever thought about what would happen if one develops a dark desire for a psychopath? Well, you shall read Ventham to find out. Ventham is one of the best horror webtoons to read in 2022. 
The plot features a dark, twisted and horrifying tale of a psychopath and a "holy" father of a Church.
The story is filled with thought-provoking scenarios that will leave you questioning your morals for days. If you like a thriller and mind-bending webtoons with BL undertones, you are sure to enjoy this manhwa.
---
14) Ghost Gate-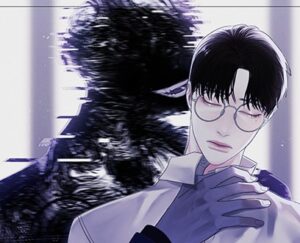 Ghost Gate is one of the best horror webtoons to read if you like a blend of BL and paranormal, aka horror erotica. The plot features Giyoon, who accidentally catches one of the directors of his company, Jung Yi-Tae, in an alarming scenario.
While Giyoon tries to flee the scene immediately, a dark evil force compels him otherwise. Thus, the twisted and messed up story of these two characters who are drawn to each other in the most virulent ways possible, dictated by a mysterious and evil force.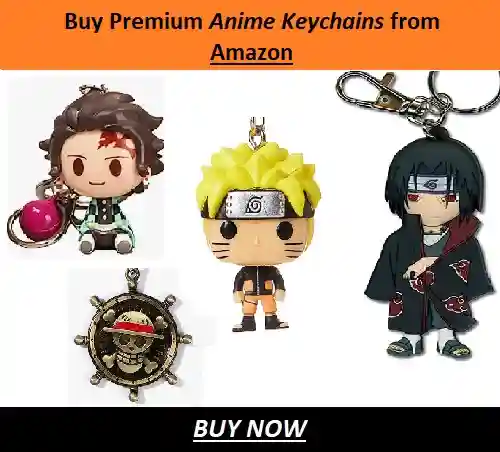 ---
13) Black Mirror-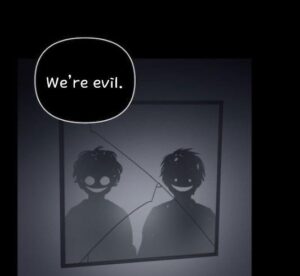 Black Mirror is one of the scariest and most twisted phycological thriller webtoons. The webtoon features a troubled young man, Tae Joon, who has no memory of his childhood due to ongoing traumatic events.
Tae Joon's world gets complicated even more when Yeon Woo, a mysterious young man who claims to be a childhood friend, successfully makes his way as his roommate.
While Tae Joon suffers from constant nightmares and hallucinations, and if they're even hallucinations, Yeon Woo takes advantage of his distorted state and pursues a dark romantic relationship with him. On the other hand, Tae Joon even allows everything that's been going on since he simply has no control over himself.
If you're into intense psychological thrillers and dark mystery, where both the main leads are beyond corrupted, you must definitely check out this webtoon.
---
12) Distant Sky-
Distant Sky is one of the best horror webtoons that indescribably blends supernatural, dystopia, mystery, and gore. The main lead, a young boy, suddenly wakes up on a pile of grotesque corpses.
There seem to be no sun, electricity, or living human in this new world. To make it even more horrifying, he discovers that the world is now full of flesh-eating violent bugs.
Side by side, the story also narrates the second main lead's scenario, a young girl who has crossed all the limits of sanity to survive in this bizarre world.
When the two meet, a series of mysteries, revelations, plot twists, and blood-curdling supernatural events take place. We highly recommend this webtoon if you wish to have nightmares for many, many nights to come.
---
11) Unknown Caller-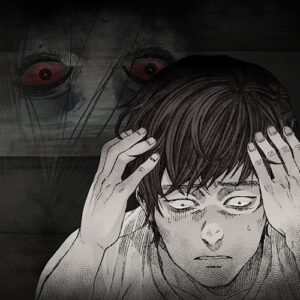 Unknown Caller is a collection of 3 short webtoons that solely focuses on scaring you to the fullest. The stories are full of unpredictable and horrifying jump scares.
The plot twists will make your jaw drop while you still process it. All the stories feature paranormal encounters and hauntings by some of the most twisted and malicious forces.
We recommend you read this webtoon on your phones for the best experience since the effects in this webtoon are frightening and quite realistic. If you're looking for a short and impactful horror webtoon, Unknown Caller is a must for you.
---
10) Elena-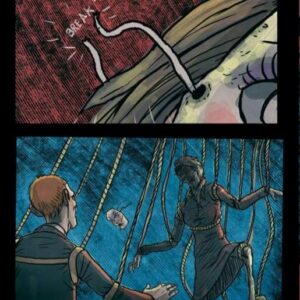 Elena webtoon is by far the most bizarre and creepy webtoon on our list. All the characters are twisted beyond imagination which only gives proof of the author's excellent writing. The story begins with separate scenarios that eventually merge together.
One begins with Carl O' Malley, a loner who had a disturbing childhood and has a twisted view of love and companionship. The second starts with a beautiful young woman, Elena, in a worrisome scenario.
When these two messed-up characters meet, the story takes an extraordinarily dark and bizarre turn. If you're looking for a webtoon blending past traumas, horror, thriller, and gore with necrophilic undertones, Elena is best for you.
---
9) The Red Book-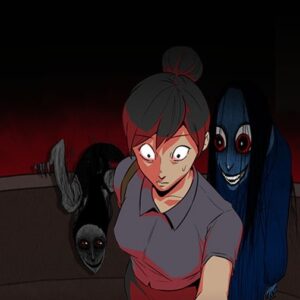 The Red Book webtoon is a collection of short tales with a theme- evil ghosts and demons are everywhere. The author narrates many bizarre scenarios where they are just haunting humans without them even realizing it in some cases. The stories are crisp and simply horrifying.
All the stories are highly engaging and cleverly written with an insanely creepy art style that will leave you wracking your brains. If you like various tales of hauntings and demonic possessions illustrated and compiled in one webtoon, The Red Book is for you.
---
8) Ghost Teller-
Ghost Teller is a horror webtoon with a unique take on the genre. We all hear stories of hauntings from our fellow human beings, but this webtoon does the opposite. The story features ghosts and demons who narrate tales of their hauntings and their bizarre encounter with human beings from their perspective.
Ghost Teller truly justifies that humans are scarier than ghosts. The story contains frightening plot twists with a beautiful yet creepy art style. Therefore, if you're looking for a new and refreshing take on the horror genre, we highly recommend this webtoon.
---
7) Sweet Home-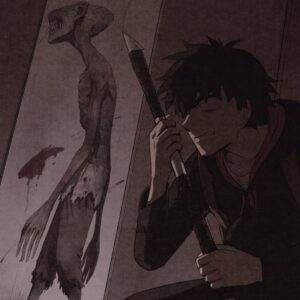 Sweet Home is one of the best horror webtoons that will leave you teary-eyed. The webtoon features an orphaned teenage boy, Cha Hyun, who seeks residence in a dilapidated building filled with quirky residents, each carrying their own story.
The world soon comes crashing down when humans suddenly start transforming into bizarre and grotesque monsters as a result of their dark desires and obsession.
The residents of the building fight amongst themselves due to a lack of food, electricity, water, etc. Until Lee Hyun, one of the young residents, steps up and convinces everyone that sticking together is the only way to survive.
The story then continues with various scary, heartbreaking, and horrifying twists. Who will survive, and who will turn into monsters? You shall read this webtoon to find out.
---
6) #Killstagram-
#Killstagram is one of the scariest webtoons to read in 2022. We are no strangers to the vulnerability and horrors of social media, and this webtoon focuses precisely on that.
The story features a young girl, Remi, who has everything one could ask for from life. Additionally, she's a social media star with 1 million followers and is very active on it.
Remi's life takes a horrifying turn when a serial killer becomes obsessed with her and begins stalking her. As a result, her life becomes a bizarre and deathly game of cat and mouse chase. With everybody turning their backs against her, Remi must survive and protect herself from this twisted, evil psychopathic stalker.
The webtoon depicts the horrors of being stalked by a bizarre serial killer who destroys the life of the victim and everyone in it. The plot is illustrated with a creepy art style bringing out the best of the plot's twists.
---
5) Bastard-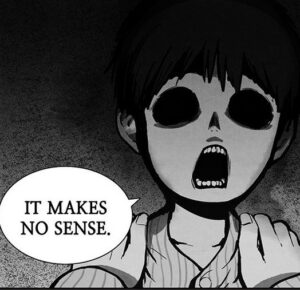 Bastard is one of the classics and best horror webtoons of all time. Written by none other than Hwang Youngchan, the webtoon features a young boy, Jin Seon, who is abused by his father. Jin has always isolated himself from everyone around him, hoping that they don't catch his father's attention.
The extremely dark and disturbing twist here is that Jin's father is a psychopathic and diabolical serial killer. While everyone sees him as a polite, kind, and loving father, only Jin knows his true colors.
Another twist here is that Jin discovers that he also has some psychopathic tendencies when in certain situations, making him share more in common with his father.
This webtoon is for you if you're looking for a well-written story with extremely psychological thriller elements and horrifying plot twits that will leave your mind messed up for days.
---
4) Melvina's Therapy-
Melvina's Therapy features a diabolical and evil therapist who drives her patients to insanity- literally the opposite of therapy. The story is split into different arcs connected to the main story.
Who is Melvina? What are her motives? Why does she enjoy destroying people by leading them to bizarre insanity? All kinds of mysteries surround her.
The plot initially starts with her forcing her patients to dive deep into their traumas and dark desires subtly. But soon enough, it takes a gripping pace filled with complex and mind-bending psychological thriller elements.
The art style is stunning and highly detailed, making it even creepier. There are zero dull moments in this webtoon, and it constantly keeps you on edge. Hence, you absolutely cannot miss out on this webtoon.
---
3) Horang's Nightmare-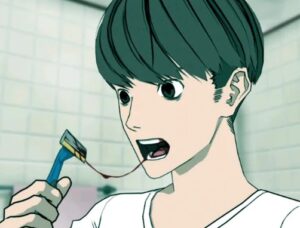 This webtoon is a collection of 10 short stories about various nameless characters. Each is more horrifying than the other. The webtoon has a 3D art style with spooky audio, and impactful jump scares.
Therefore, if you're looking for a short, compact, and one of the scariest horror webtoons of all time, Horang's Nightmare is for you. We bet you will leave the lights on while sleeping for weeks after reading this webtoon.
---
2) The Bongcheon-Dong Ghost-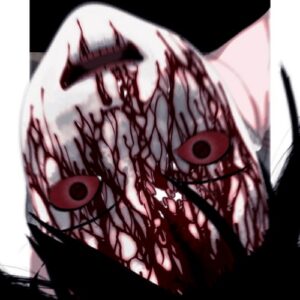 The Bongcheon-Dong Ghost is by far one of the scariest and best horror webtoons of all time. The story is inspired by a real-life young woman who lost her child in a divorce settlement.
In the story, the ghost of the grieving mother haunts a young schoolgirl and other children whom she encounters while she keeps looking for her child. If you're approached by her, better point to the farthest area and run for your life, as she will go there to search for her child.
The webtoon has some of the scariest jumps scares with a stunning art style. The Bongcheon-Dong Ghost is one of our highly recommended and best horror webtoon series.
---
1) Witch Creek Road-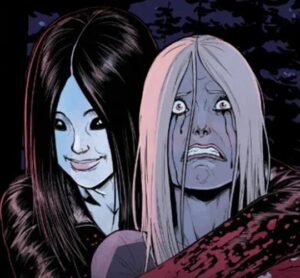 Witch Creek Road is one of the best horror webtoons to read if you like a rich plot with many exciting characters and supernatural elements.
The story starts with a horrifying scenario where Sara, the main protagonist, is surrounded by three flesh-eating demons who "seem" friendly yet creepy. Two of her friends are already beheaded by the main demon.
The plot then narrates the story of Sara and the rest of her friends, who must now survive the twisted and diabolical demons. The game of manipulation, betrayal, love, revenge, and guilt begins with everyone's life at the mercy of these flesh-eating demons.
Who will make it out alive from the Witch Creek road and who will be consumed- you shall read this webtoon to find out.
With that, our list of best horror webtoons recommendations comes to an end. We hope you enjoy the webtoons we recommended to the fullest. We will be back with more such lists of recommendations covering various other genres. Until then, stay tuned and happy reading!
References–
Image Source- Webtoons
---
Do small things with great love.
Follow us on Twitter for more post updates.
Also Read-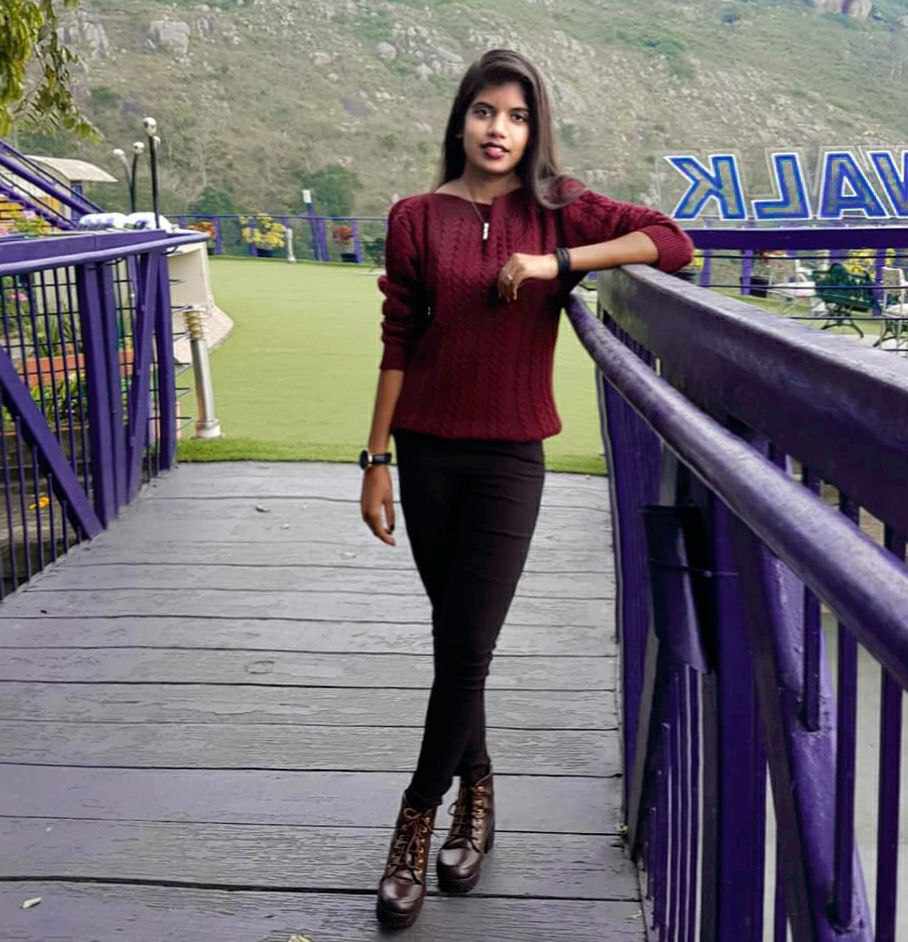 Starting off with love for medicine and plans for pursuing it, I found myself drawn to a mismatched career in Hospitality & Tourism. Little did I know that my passion and love for literature had always been by my side. Therefore, here I am now, sharing my words on multiple amazing platforms, one of which is Otakus Notes. What better way to put my abundance of love and knowledge of anime, manga, k-drama and webtoons, to use!