Last updated on February 14th, 2023 at 12:58 pm
Girl's Love webtoons are all the rage amongst both men and women for their breathtaking art and captivating storyline. For that reason, we bring to you the Top 15 Best GL Webtoons Recommendations (Girls Love 2023) that you should read.
These stories will give you unexpectedly high expectations for relationships. Thus if you are into comics that showcase great chemistry between two individuals, you should definitely check out these webtoons.
Hence, without further ado, go ahead and enjoy our handpicked Top 15 Best GL Webtoons Recommendations (Girls Love).
Top 15 Best GL Webtoons Recommendations
15) My Food Seems To Be Very Cute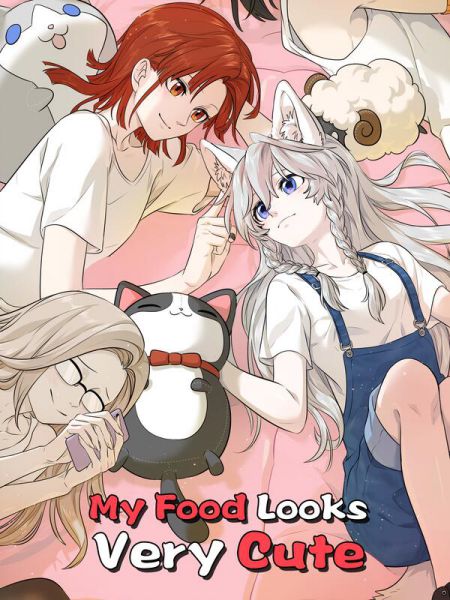 "My Food Seems To Be Very Cute" focuses on a cute love story between a vampire and a clumsy werewolf. Maria locked herself in a coffin and went on to sleep for a very long time so that she could save herself from oriental monsters.
But after many years, she wakes up when someone opens her coffin. The culprit is a werewolf who woke her up because she wanted a friend to travel with her.
Now in exchange for blood, the vampire agrees to become her companion and her very first friend.
---
Must Read – Top 20+ Best Yuri Anime on Crunchyroll, Netflix, Hulu & more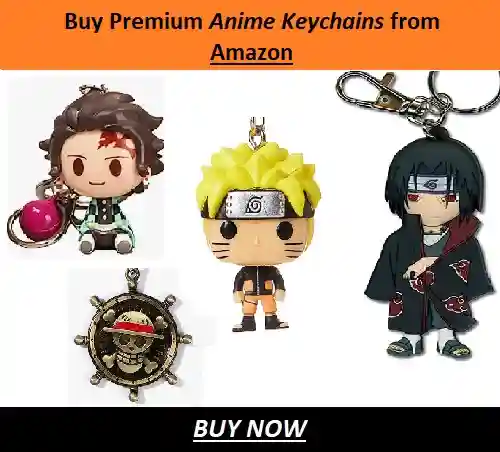 ---
14) What Does The Fox Say?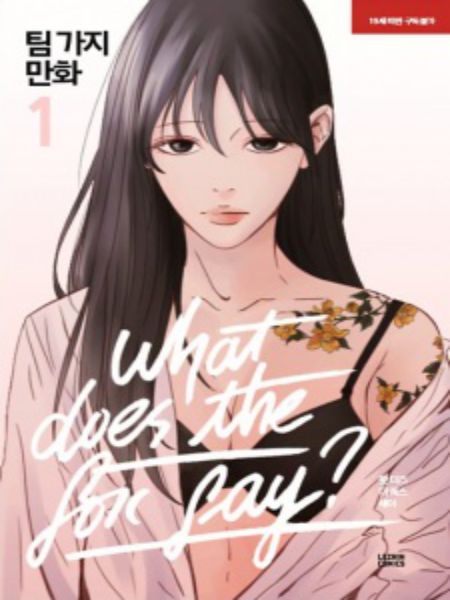 Seung Ji is a new hire at the famous gaming development studio. Everybody is quickly smitten with her beauty and her cold aura.
Even though her colleagues fawn over her, she becomes intrigued with her team leader, Sumin. At first, their relationship was nothing special, but it slowly developed into something else.
It's just not the two of them to fall for each other, as someone else comes to take part in their relationship as well.
---
13) The Third Party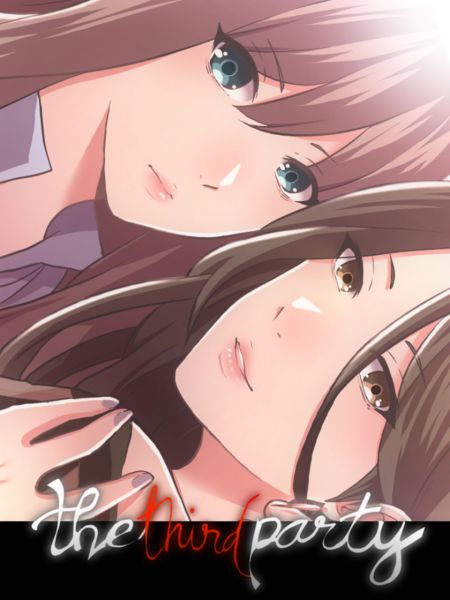 The Third Party deals with an unlikely love triangle that takes place between three unpredictable people. Gu Jeong Hui is a rich and sheltered girl who is the daughter of a considerable company director.
Her father primarily controls her life, under whose orders she even got married to a successful anchor. Even though she does not hate her husband, she does not like him either.
Her life completely changes when she goes to her father's company as an intern to work. Here she meets the person with whom she will have a dangerous yet romantic affair.
---
12) Girl in the Birdcage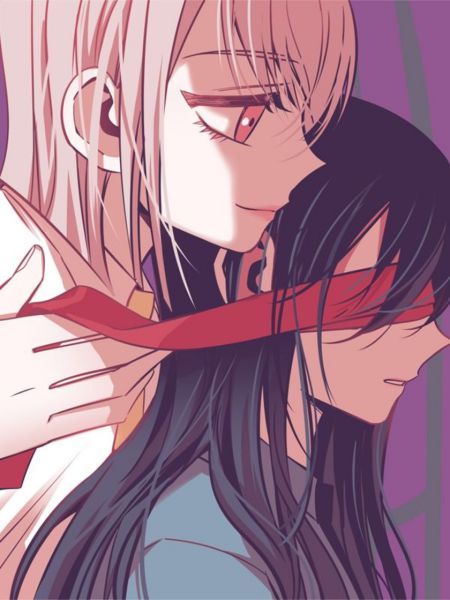 Yeonkwang Arts High School has a particular rule. They have two separate programs for two different kinds of students.
The talented and gifted students get everything that they need. Be it art supplies or financial support or exhibitions, everything.
On the other hand, mediocre students get nothing, and they must fend for themselves. What happens when a girl from the gifted section falls in love with a girl from the talentless section?
---
11) Moonlight Garden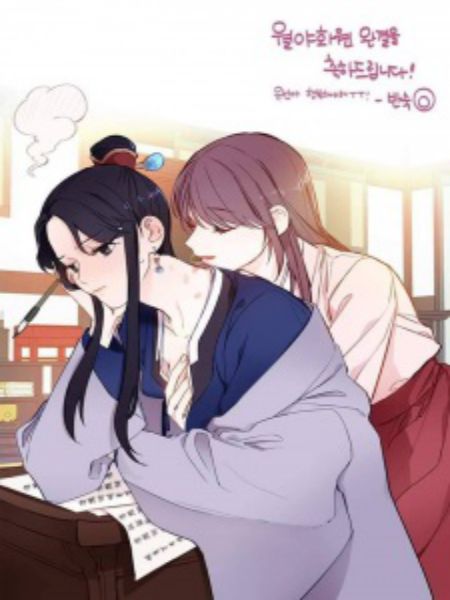 Flower maidens are supposed to be used for the entertainment and pleasure of others. These maidens possess special powers which can intoxicate anyone who holds them.
Dohwa is a young flower maiden who is yet to come of age. As she hates the idea of being a flower maiden, she invests her time in finding out the remedy behind the flower maiden's curse.
But her plans get hampered when a new Mistress of the garden enters the scenario. Even though they start on the wrong foot, slowly but surely, they come together.
---
10) Everyday Lily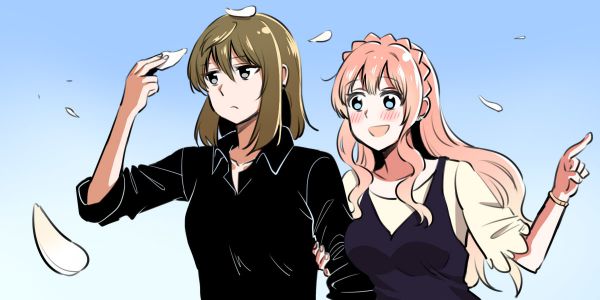 Everyday Lily is one of the most realistic GL webtoons that beautifully portrays the love story of two lesbian girls.
Jua is a girl who mainly hooks up with others and doesn't really go into romantic relationships. While on the other hand, Nayoung only experienced romance through comics.
Nayoung somehow falls in love with Jua and starts to pursue her, only to be shot down at first. In the end, they both start to go out and form a wholesome relationship.
---
9) Sora & Haena !!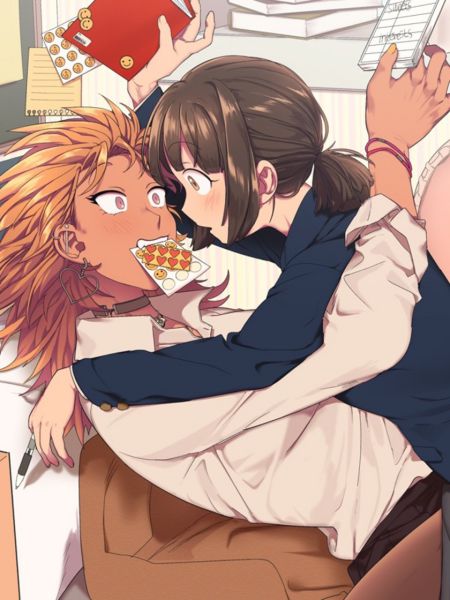 In this story, we meet two girls who can not be more opposite from the other. On the one hand, we have Yoon Sora, a topper who has a hard time making friends.
She was so socially awkward that she remained alone her entire life. But one day, suddenly, a girl from a different school grabbed her and took her on a group date where one person was absent.
This is how Sora met Haena, a completely extroverted girl. They start as friends, but then, slowly, they become more interested in each other.
---
8) Soulmate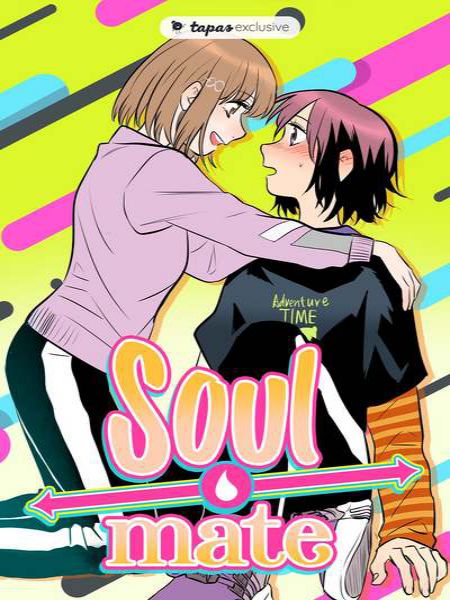 Yu Qi and Yuanzi are both 27-year-olds and in a healthy relationship. They first met in their high school and then again in their college.
Slowly they became a couple and now are happily living together. But everything changes when one day Yu Qi exchanges her soul with her 17-year-old past self.
Now the 27-year-old Yu Qi must try and make everything right in the past so that in the future, Yuanzi can live better. And the 17-year-old Yu Qi must learn to live in the body of her 27-year-old future self.
---
7) Getting to Know Grace
This story is about times when status was more important than anything. In this era, Andrew is the beautiful but sickly daughter of a Duke.
Among the few things that she can do, includes coughing up blood and reading from her bed's comfort. The only person who accompanies her most of the time is a maid and her childhood friend Herta.
Andrew wants nothing but appreciation and love from her friend, while Herta might be hiding some other intentions behind her treatment of Andrew. As Andrew's father is the one who ruined Herta's family.
---
6) My Darling is the Cutest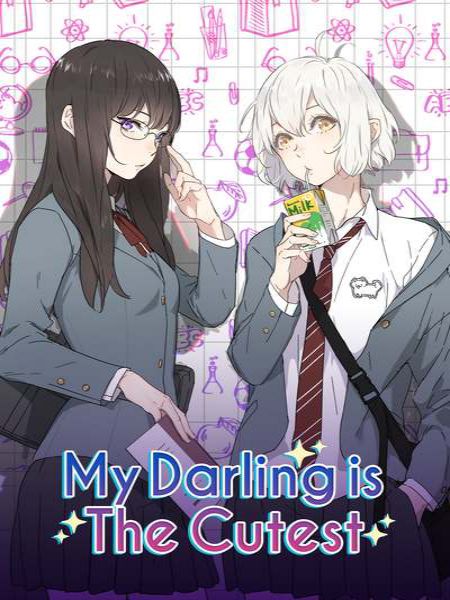 At Brilliant Minds High School, Sadie is the unrivaled top student. Everyone hails her as a cool beauty because of her gorgeous face and cold demeanor.
Her peaceful life comes to an end when rumors about her going out with the second top student spread. To stop these rumors, she claims that she likes Lex Qi without giving it much thought.
Unknown to her, Lex had been witnessing the situation the entire time, and she became delighted to know that someone like Sadie liked her. Things become complicated when Lex too confesses her love for Sadie without knowing the actual truth.
---
5) Mage & Demon Queen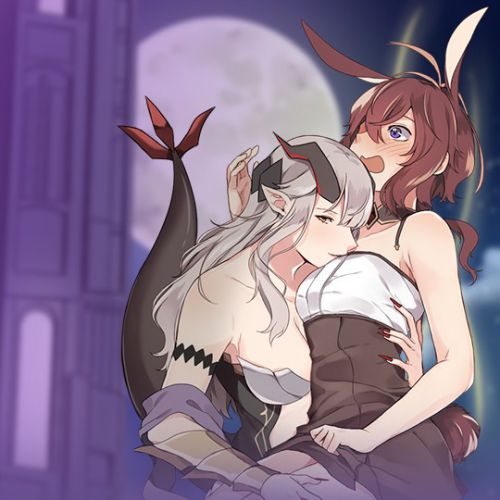 This story is set in a fantasy RPG game where participants can team up and invade the demon tower. After which, they can also go to fight the last boss of the tower, that is the demon queen Velverosa.
If one can manage to do that, they can not only have immense wealth and fame but will have the opportunity to replay the game again and again.
But Malori, a talented mage, has gone up the demon tower several times, only to use her opportunities to ask for the demon Queen's hand in marriage. Even though, at first, Velverosa avoids her advances, she falls for her later on. 
---
4) Soul Drifters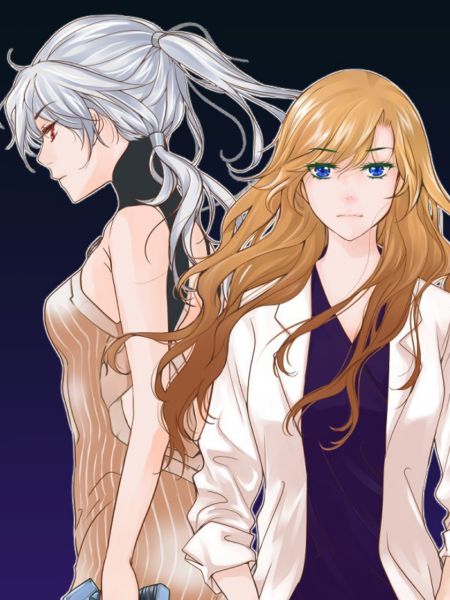 This Thai webtoon is a perfect blend of romance, fantasy, and action. The story is set in a futuristic world where human beings no longer fear death.
Humans have finally overcome mortality, and Eternal Life Corporation is a company that works on similar life-changing projects. Claire Clayton is an employee here who works on these projects as a researcher.
Her life is pretty great, considering her wife, Sheryl Goss, too, holds a prestigious position in her company. But why does it seem like Sheryl is hiding a deep secret from her?
---
3) Ring My Bell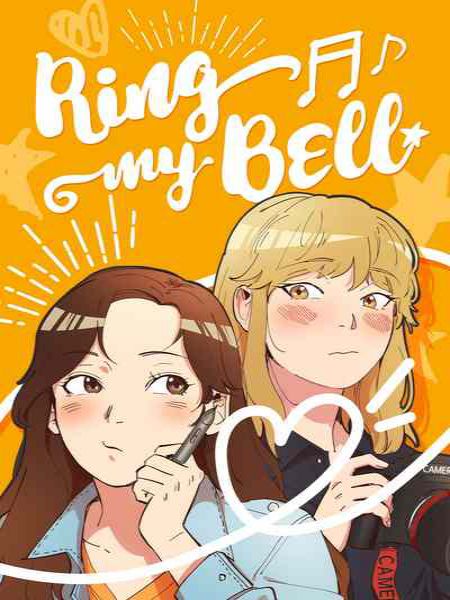 Mai Sohn is a webtoon artist, and recently, she got an offer from a huge publisher to publish her work, but there is one problem. To write about romance, she needs real-life experiences. In the past, she had been in a relationship; thus, she had ample inspiration.
But after her girlfriend dumped her, she becomes hopeless. That is when her neighbor walks into her life, who at first comes off as homophobic.
---
2) Her Tale of Shim Chong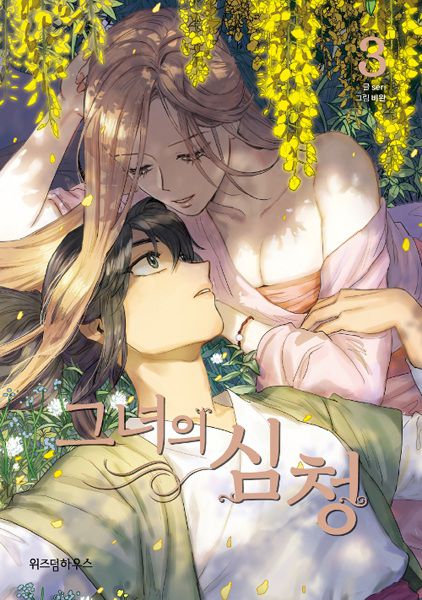 "Her Tale of Shim Chong" is one of the best GL webtoons to read in 2022. It has beautiful art as well as deft writing. The story is loosely based on the very famous Tale of Sim Cheong, a classic novel.
It talks about Shim Chong, a filial daughter of a blind man whom sea merchants sacrifice in the sea. She later receives God's grace and becomes an Empress.
The story here is similar yet very different from its source of inspiration. Here we see Shim Chong, a beggar girl who takes favors from others to survive with her blind father.
Somewhere else, we have a young girl marrying the old minister who only wants her for her youth. Both these young women only wish to have freedom in their lives, and they come together to fall in love.
---
1) Tamen de Gushi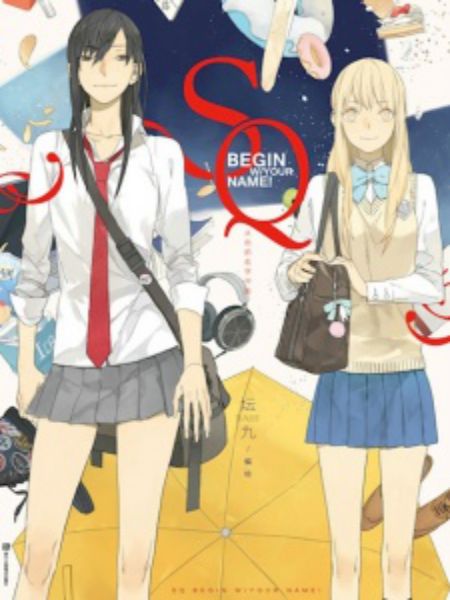 Tamen de Gushi is one of the best GL webtoons out there. It's not only funny but also portrays a heart-pounding high school love story.
The story starts with Qiu Tong and Sun Jing meeting in their teenage and falling in love with each other. Sun Jing is a cool and tomboyish girl who almost instantly gets smitten by Qiu Tong when she sees her one day.
After many attempts at talking to her, she finally manages to become friends with her. Their friendship slowly blossoms into a wholesome yet dynamic relationship.
On that note, we end our article on Top 15 Best GL Webtoons Recommendations (Girls Love 2022). These Gl webtoons will get you hooked the instant you start reading them. So we would urge you to give these gems a try as soon as possible.
Stay tuned for more articles on your favorite anime, manga, webtoons, etc.
References-
Image Source – MAL, Tapas, Tappytoon, bilibili, Anime-Planet, Lezhin Comics, Goodreads, Webtoon
---
Do small things with great love.
Follow us on Twitter for more post updates.
Also Read-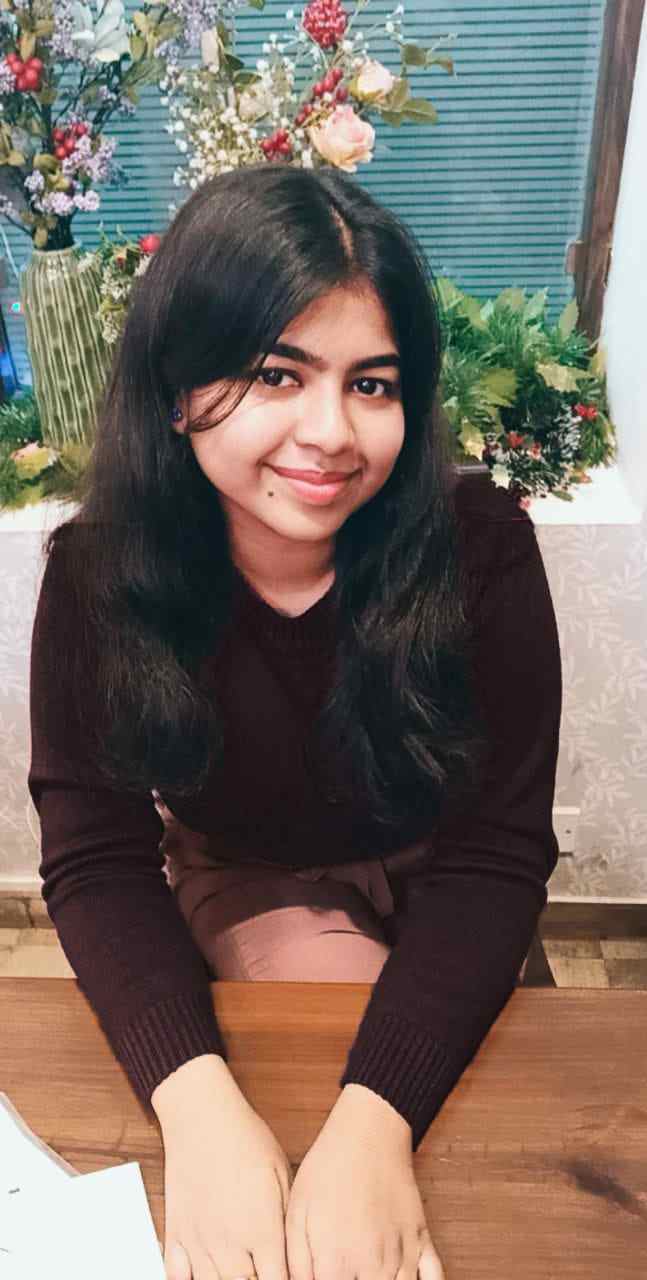 When I'm not writing for Otaku'sNotes, I can be found reading manga, watching anime, and shipping anime couples like there's no tomorrow. I also occasionally venture out whenever I need a reality check, but then soon, I find myself creeping back into my cozy abode. Nonetheless, I'm happy that I can write about my favorite topics and share my articles with enthusiastic readers.