In today's article, we will be discussing the Top 20 Best Yuri Manhwa Recommendations (Korean GL Manhwa). This list is a must-read for all the Yuri enthusiasts out there and those who want to broaden their reading list.
Fans can go to official websites like Lezhin, Tapas, Tappytoon, etc, to check these manhwas out. Though some of these are over, some are yet to end. Believe us these manhwas are worth the wait.
Even if you are new to the Yuri genre, don't be intimidated to start something new. We thoroughly encourage you to check these out and discover a new world.
Hence without further ado, let's jump right into this article on Top 20 Best Yuri Manhwa Recommendations (Korean GL Manhwa).
20) Maid in Heaven-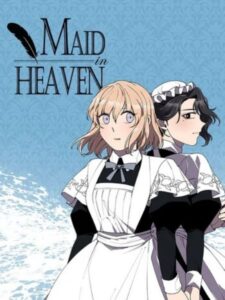 This Yuri manhwa is pretty mild in the romance sector. Sherl Watson is an orphan who suddenly gets a job offer from her father's friend. The offer is for a maid's position at a desolated mansion that is situated in the middle of nowhere.
There are also rumors about this place that the governor killed his wife. When Sherl reaches there, another maid denies her entry and tries to chase her away. But she finally gets the job after going through many incidents.
This is also where she encounters many secrets and mysteries. Now it is up to her to survive with the other maids.
---
19) Best Served Cold-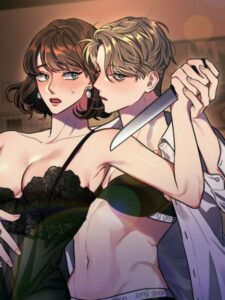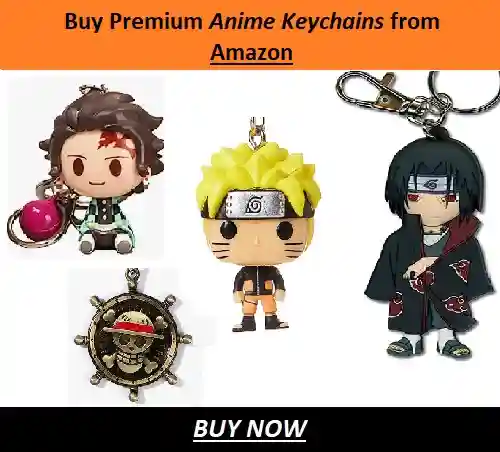 Minjoo is a neglected wife who does her best to please her husband, only to be ignored by him. He does not respect her nor give her any of his time.
One day after being tired of her monotonous and boring life, she bumps into the handsome Seo Jia. She is her younger new neighbor who instantly captivates Minjoo with her tact and charm. What starts as a friendship soon turns into an affair, but there is a secret that Seo Jia hides.
There might be a hidden agenda behind her reason for approaching the lonely Minjoo. Read to find out if Seo Jia manages to take her revenge or falls for her target instead.
---
Must Read – Top 20+ Best Yuri Anime on Crunchyroll, Netflix, Hulu & more
---
18) The Barefoot Nina-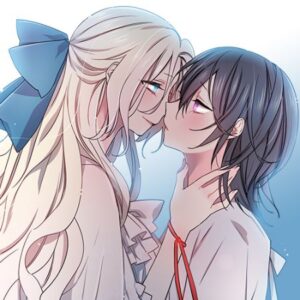 Eunseo's mother forces her to transfer to a new prestigious school against her wishes. In this school, almost nothing is allowed as it is very strict, and the only thing she can do here is work hard on her studies.
As expected, here she becomes an outcast and a loner. But everything changes when she meets Nina, a mysterious girl.
A friendship blossoms between them, and they start to meet often on the rooftop. One thing leads to another, and their friendship turns into love for one another. But there is a secret about Nina that would completely change their relationship.
---
17) What Does The Fox Say?-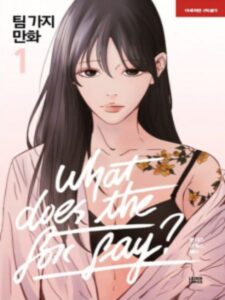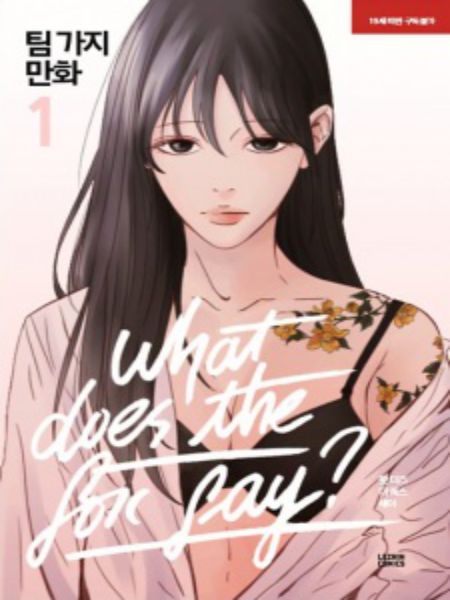 When the beautiful Sungji joins her new game development firm, she gets unwanted attention. Her male coworkers become smitten with her and shower her with compliments and whatnot.
She, however, finds interest in her team leader Sumin. Sumin might be bossy and blunt, but that is what intrigues Sungji.
Now in this competitive environment, Sungji must survive and win on her own terms.
---
16) Would you? Could you?-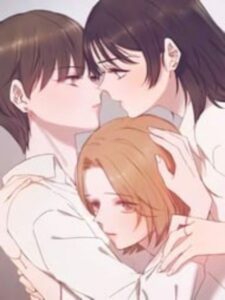 In college, Yunseo used to love Juna, but her love got crushed when she got married. Juna suddenly becomes pregnant and marries her husband which ends their story on a bitter note.
Years later, they meet again, and sparks fly. Yunseo realizes she can never reject Juna. Even though she is taken and has a child, she's still willing to risk it all for Juna.
On the other hand, Saeha is very much in love with Yunseo.
---
15) Wish You Were Gone-
This is one of the cutest Korean GL manhwas with really pretty art. It opens with Chrissy thinking about how she got together with her girlfriend.
Then we see a glimpse of their past where Chrissy is dumping her cheating boyfriend. He not only cheated on her but also used her credit card to squander money.
When she is at her lowest, she meets Rose, the girl with whom her boyfriend cheated on her. She hates her, yet she is charmed by her.
---
14) Club Amour-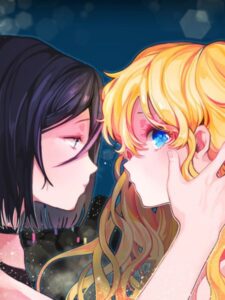 Dana saves Daisy one rainy day and takes her under her wings. Dana works at a strip club, and this is where she brings Daisy as well.
It is a small, shabby club situated within a slum. As the club has many patrons, it doesn't take much time for Daisy to become everyone's favorite.
But it is not money that she craves but she desires real love. In a situation like hers getting love is more difficult than anything else.
---
13) Butterfly Love Effect-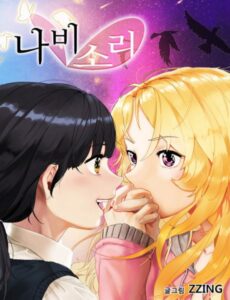 Seulbi struggles with her life in general. She gets bullied at school, and she is also concerned about her interest in girls.
One day, when she tries to end it all, she finds a mysterious girl who remembers nothing about her past. Instantly falling in love with her, Seulbi gives her the name Gu Seju and takes her home.
There is one mystery about her. Every day a note appears in her pocket. It is only later that Seulbi discovers that Seju might be her future girlfriend who traveled to the past.
---
12) Relationship Guidelines-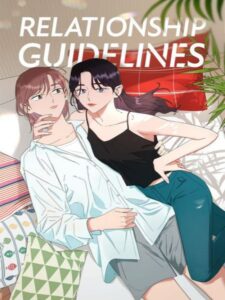 Bestfriends Jiwon and Myeongin were chilling with each other just like any normal day. But curiosity gets the better of them and Myeongin suggests they try kissing each other.
After this incident, Jiwon becomes very confused about how she feels toward her best friend. But Myeongin does not seem to be fazed at all.
This is not the end as Jiwon starts to face her feelings head-on, and they both come closer than ever before. Will their relationship remain normal, or will they go over their boundaries?
---
11) My Princess Charming-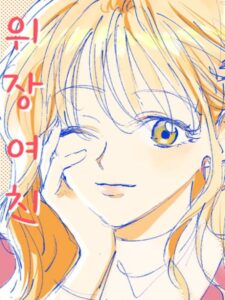 Yuna has always been more famous than any other girl. As men pester her all the time, her fame becomes problematic for her.
That is when her friend gives her an idea that will definitely keep others at bay. The idea is to get a boyfriend so that no one can approach her anymore.
When Yuna encounters a drop-dead gorgeous man walking into the room. She instantly falls for him, but what she does not know is that she is not a man but a woman.
---
10) A Joyful Life-
Joy has always lived an uneventful and monotonous life. The only happiness in her life was a girl in her school she fell in love with.
But as an adult, she could not keep in contact with her anymore and, thus, she had no idea where she was. Even as a grown-up, Joy's life is nothing but stagnant and boring until she meets the love of her life again.
One day, suddenly, she sees Aerie passing by. These adults, knocked down by reality, find love within one another again.
---
9) Everyday Lily-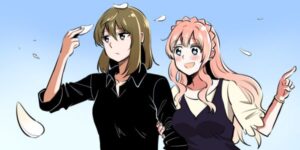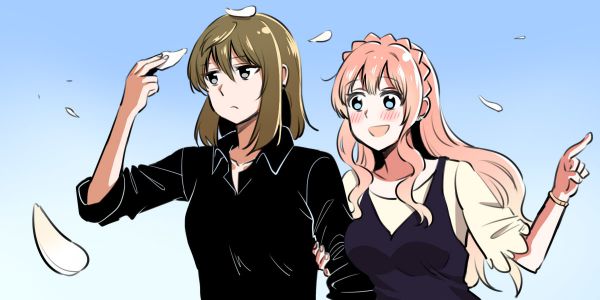 One of the best Yuri Manhwa that anyone can read is Everyday Lily. Yuri fans love this story for being very realistic and authentic in its portrayal of a lesbian couple. Here we see two girls who are very different from each other falling in love.
Jua only goes for casual hookups and doesn't really believe in serious romances. Nayoung, on the other hand, is very romantic and has an idealized notion of love from comics.
She falls head over heels for Jua and relentlessly chases after her. And Jua, who hated her persuasion, slowly caved in.
---
8) Moonlight Garden-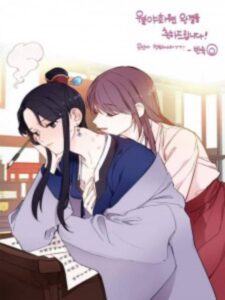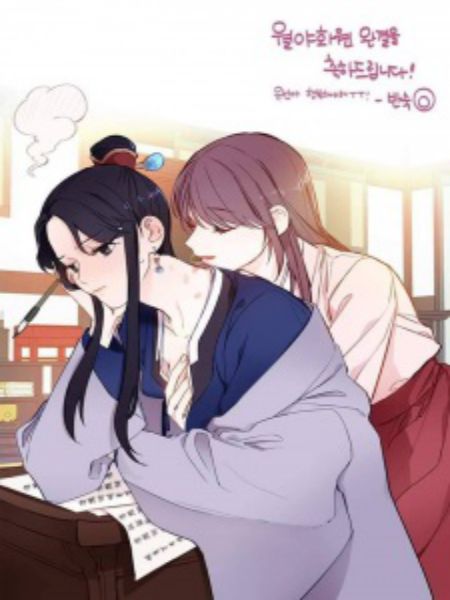 Moonlight Garden is one of the best Korean GL Manhwa. The story revolves around flower maidens who have a special feature that they're born with.
This power can intoxicate and seduce anyone who tries to have a physical relationship with them. Thus they are confined to being used as a source of entertainment and pleasure for other women.
Dohwa, an intelligent flower maiden, hates this kind of scenario and wishes to end the curse of flower maidens. Everything was going well for her until the new mistress came into the garden.
---
7) Huey Soft Cleansing-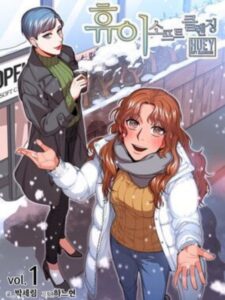 Sooyeon has nothing to boast about for herself other than the fact that she was good at Judo. So when she goes for an interview, getting a job becomes quite a hassle for her.
But the Huey Soft Cleansing owner Miss Huey readily takes her in even though her resume lacks. This place is famous for cleaning makeup and mending women's broken hearts.
Without any prior knowledge about make-up or grooming, Sooyeon is left confused about what she is supposed to do. Even though nothing happened between them at first, both the women slowly start to fall for each other.
---
6) Sora & Haena !!-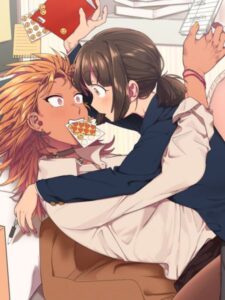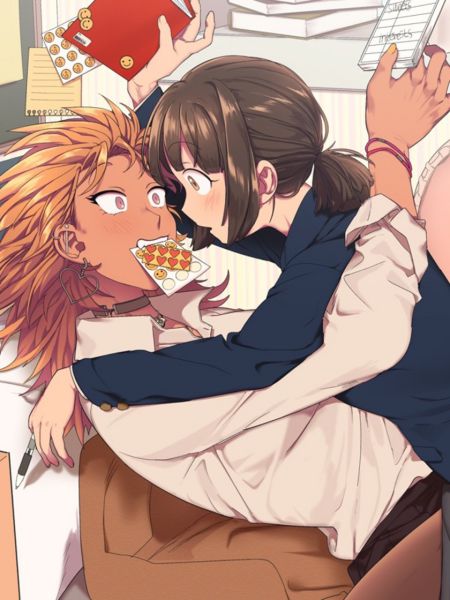 Sora & Haena !! is a Yuri Manhwa Recommendation that we are sure you will love. It tells the story of two girls from completely different backgrounds.
Sora is an exceptional student but a loner in real life, who has no communication skills. Haena, on the other hand, is a social, upbeat, and extroverted girl, who sucks at studying.
Sora's life completely changes when one day, Haena drags her to a get-together as there were fewer people in Haena's group. Sora, who never felt anything for anyone, falls for the boisterous Haena.
---
5) Girl in the Birdcage-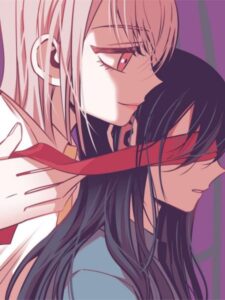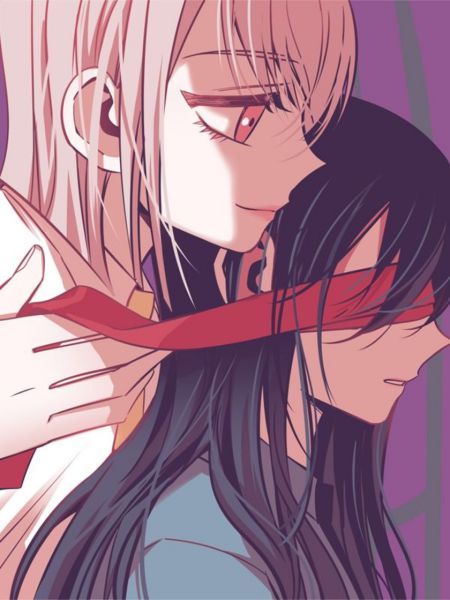 This is another really good Korean GL Manhwa that has a thrilling twist. The prestigious art school Yeonkwang works differently than any normal school. They discriminate between students and thus separate the talented from the ordinary.
The talented students are given every support that they can ask for, while the ordinary students get nothing.
Things start to change when a girl from the talented department falls head over heels for the girl from the ordinary department.
---
4) The Love Doctor-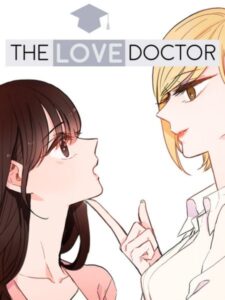 Jung Erae is clueless to a fault, be it in real life or in her love life. She never really gave it that much thought until her good friend from college made a racket about her playing with his heart.
He barges into her coffee shop and accuses her of misleading him with false promises. This, not only cost her the job but also saddened her as she used to like him as well.
To not be so clueless anymore, she decides to consult the love doctor. Apparently, she is the best in business, but Erae starts to fall for her.
---
3) Ring My Bell-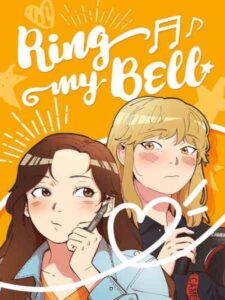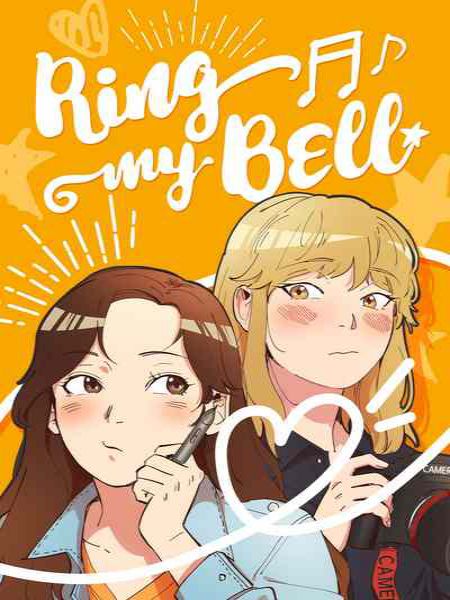 Ring My Bell is one of the best yuri manhwa that has a nice art style. Mai is a webtoon artist who recently got a big break with a famous publisher. Due to her work, she often could not give her girlfriend the time in their relationship.
Fed up with everything, her girlfriend breaks up with her and leaves her. But as Mai worked with real-life inspiration, writing about romance became burdensome for her now that she is single.
This is when her neighbor enters her life, who, in the beginning, Mai mistakes as a homophobic person.
---
Must Read – Top 15 Best GL Webtoons Recommendations (Girls Love 2022)
---
2) Getting to Know Grace-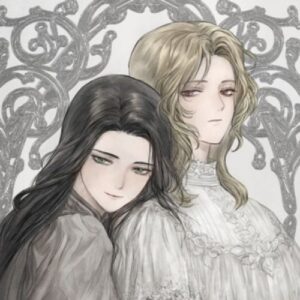 Getting to Know Grace is hands down the best historical Korean GL Manhwa. The story showcases one of the major problems society has, which is discrimination between different statuses.
Andrew, the beautiful daughter of the Duke, has everything she can ask for. Coming from the highest status, even the teachers support her, but there is something that she lacks.
She never got the love and approval of her father, plus she remains sickly all year long. The only person whom she cares about is her personal maid and best friend, Herta.
---
1) Her Tale of Shim Chong-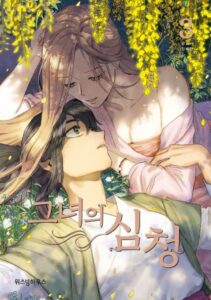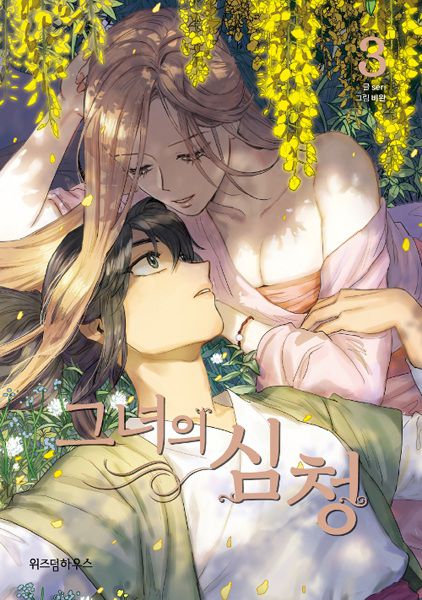 Her Tale of Shim Chong is one of the best Yuri Manhwa by many. This story is adapted from a historical novel called The Tale of Shim Chong.
It talks about a filial daughter who some sea merchants sacrifice in the sea. Later God takes pity on her, and she returns to become an Empress.
This manhwa, though is quite different from its source material. Here, Shim Chong is a beggar who takes care of her blind father with the help of others. She falls in love with the beautiful yet untouchable wife of an old minister.
On that note, we conclude this article on Top 20 Best Yuri Manhwa Recommendations (Korean GL Manhwa). Stay tuned for more articles on the manhwas, mangas, and webtoons that you love.
References-
Image Source – MAL, Tapas, Tappytoon, bilibili, Anime-Planet, Lezhin Comics, Goodreads, Anilist.
---
Do small things with great love. 
Follow us on Twitter for more post-updates.
Also Read –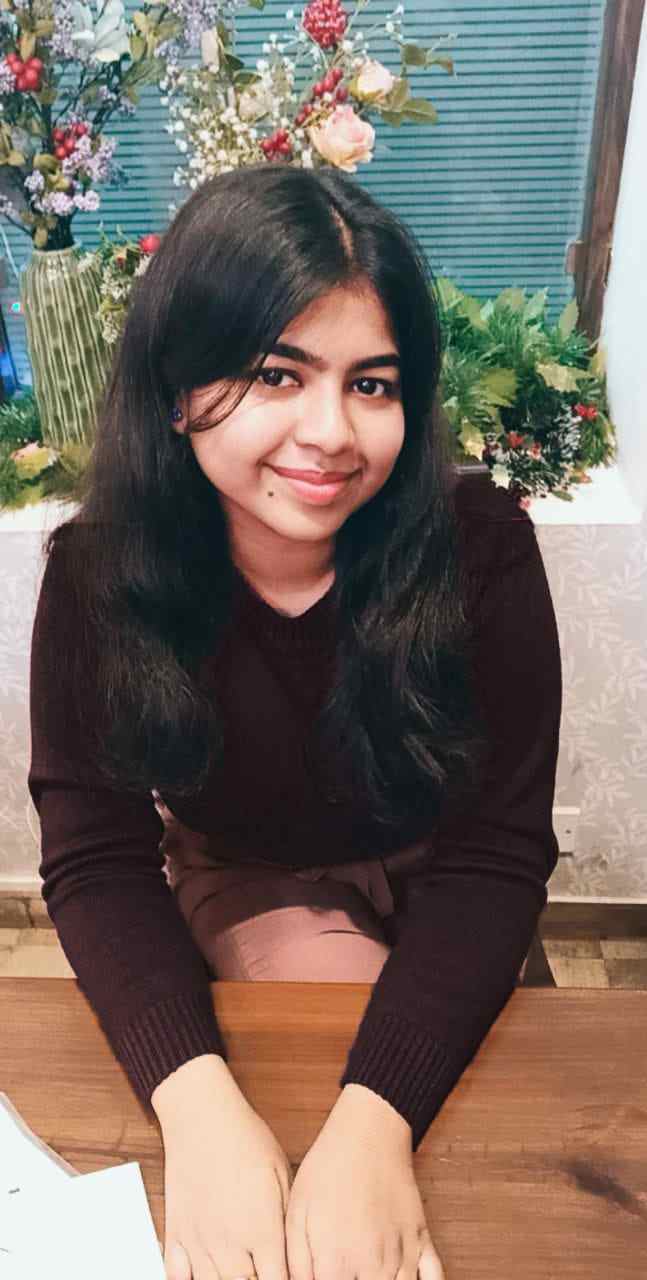 When I'm not writing for Otaku'sNotes, I can be found reading manga, watching anime, and shipping anime couples like there's no tomorrow. I also occasionally venture out whenever I need a reality check, but then soon, I find myself creeping back into my cozy abode. Nonetheless, I'm happy that I can write about my favorite topics and share my articles with enthusiastic readers.