Looks like we have a lot more to analyze for Blue Exorcist Chapter 137 spoilers, considering the latest chapter. Although the manga doesn't leak spoilers, many of the predictions have come true. For instance, Arthur indeed showcased his true prowess in this fight, Shiemi managed to clap back at Amaimon, etc.
Now the latest chapter shows us a heavily injured Rin. After his verbal fight with Satan, he proceeded to attack him again. However, his physical body struggled to pass through Satan's barrier resulting in several injuries. Turns out anything foreign will be shot back and destroyed upon contact with his barrier. Even Beelzebub suffered injuries as he tried.
Rin understood that although he struggled to pass through, he could still manage to sneak past the barrier since it was made of Blue Flames. Lewin immediately came up with a strategy to summon Vayu and have him attack Satan to give Yukio an opening.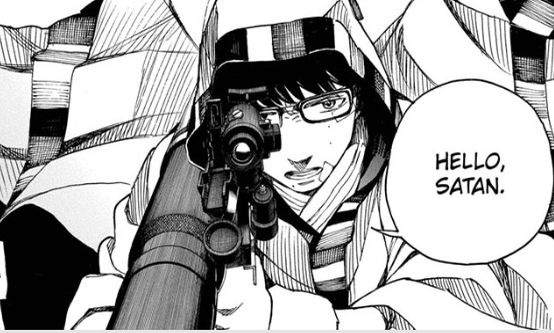 Thanks to the combined effort of Rin and Vayu, they managed to catch Satan off guard, and Yukio finally fired the missile. However, before we see it hit Satan, the chapter ends. The missile is only an inch away from hitting him, so that's our cliffhanger.
The last few panels captured the fight in a stunning two-page format. Kato never fails to give us epic fights as she increases the intensity after every battle.
Blue Exorcist Chapter 137 Spoilers
Kato dropped a major hint about Satan's mind. When Lewin summoned Vayu, he turned the fight in their favor, well, at least for now. Vayu's powers, combined with Rin's massive two-page Satan blade, hit Satan pretty hard. However, what's unexpected is that he had flashes of his time with Yuri. Perhaps some emotional memories.
This gives us a massive hint that there's more to Satan's personality and what really happened between him and Yuri. However, it is still a mystery why he surpasses any emotion and is determined to be evil. Moreover, he himself seems to be unaware of the reason for the flashbacks of his memories and why they are so important to him.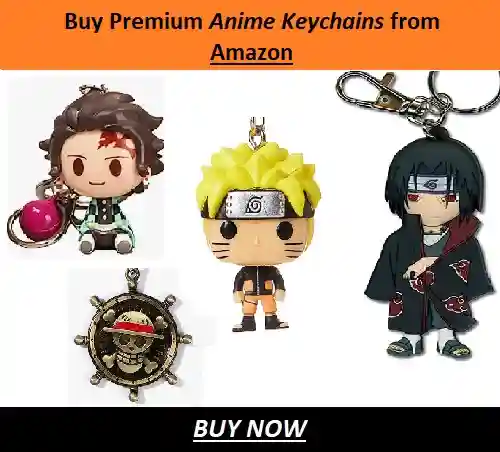 Lastly, since Shiemi still hasn't joined the fight, likely, this isn't the end. Even though Yukio's missile hit Satan, the fight is highly likely to continue. We finally got to see Lucy. Although she sustained heavy injuries, she can stay in the fight and even mock the situation.
Thanks to Kato's beautiful artwork, the fight portrayed in the latest chapter was nothing short of a masterpiece. We shall wait for the next chapter as we prepare for more plot twists. The manga is getting as exciting as ever!
---
Blue Exorcist Chapter 137 Release Date
The manga has had a bumpy journey, and it doesn't follow a fixed schedule. However, the past few chapters seem to come out monthly. As per Viz, Chapter 137 will be out on December 3rd, 2022. So we have almost four weeks before the next chapter arrives.
---
Where to Read Blue Exorcist Chapter 137
Viz Media and Shueisha are the official publishers of Blue Exorcist. Therefore, they both offer you to read manga on their platforms. They allow you to access the three latest chapters of most of their ongoing manga, including Blue Exorcist. So, they're the best place to keep up to date with the latest chapters of the manga.
Alternatively, some private sites offer manga to read free of cost as well. However, the site may contain ads, unlike Viz and Shueisha. Therefore, choose whichever option is comfortable for you. There is quite sometime before chapter 137 arrives. Until then, check out some more interesting articles as we wait for the next chapters of Blue Exorcist.
Image Source: Viz Media
---
Do small things with great love.
Follow us on Twitter for more post updates.
Also Read: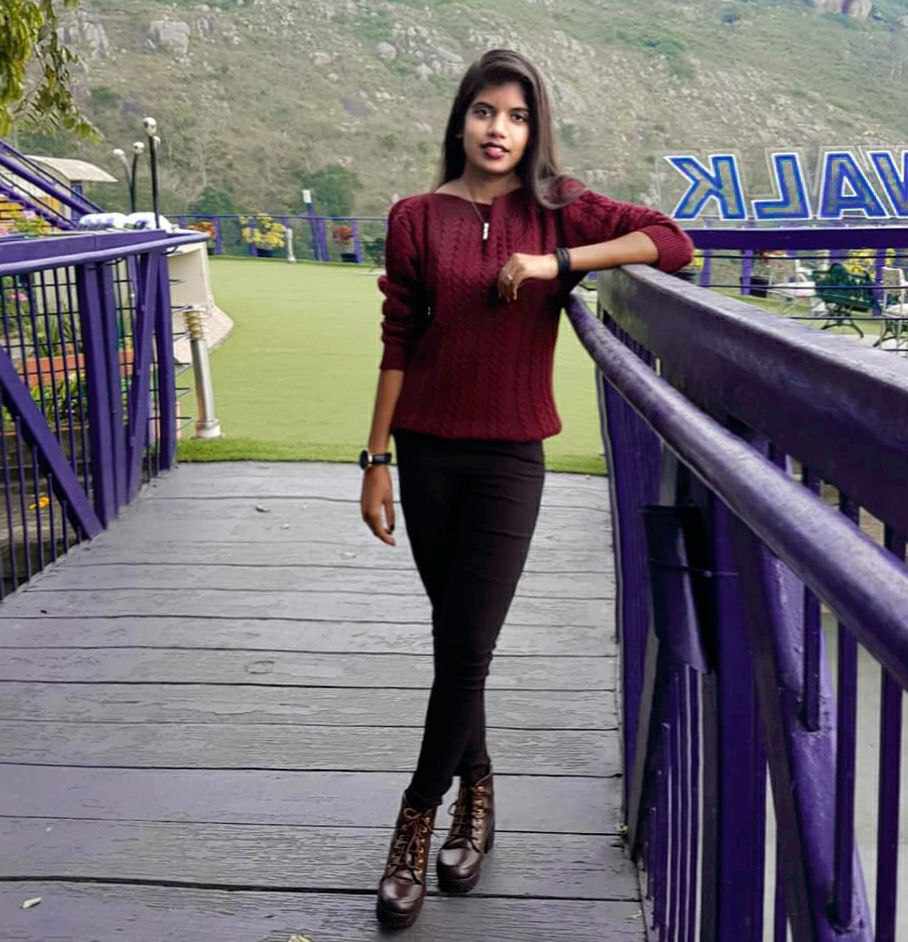 Starting off with love for medicine and plans for pursuing it, I found myself drawn to a mismatched career in Hospitality & Tourism. Little did I know that my passion and love for literature had always been by my side. Therefore, here I am now, sharing my words on multiple amazing platforms, one of which is Otakus Notes. What better way to put my abundance of love and knowledge of anime, manga, k-drama and webtoons, to use!