Last updated on May 20th, 2021 at 03:36 pm
Blue Exorcist is a 2011 dark fantasy shonen anime based on a manga of the same name. The manga began its release in 2009 and was illustrated by Kazue Kato, backing themes distantly related to the catholic expulsions of demonic beings. The supernatural anime was directed by Tensai Okamura and produced by the A-1 Pictures studio. And by playing with dark themes and animatedly visualizing the manga into 2 seasons, it has slowly yet surely secured a fairly huge fanbase.  
As of now, the series currently has 128 printed chapters with more to come, and 2 seasons, a movie, and 2 OVAs. The specialty of this series lies in its unique twin main characters and the religious undertones that guide their actions. The special inclusion of different Japanese cultures also ensured it's widely accepted place as a good anime. And with the addition of a few oddball side characters, fun dialogue, and heartfelt relationships, it makes for a perfect rainy day anime.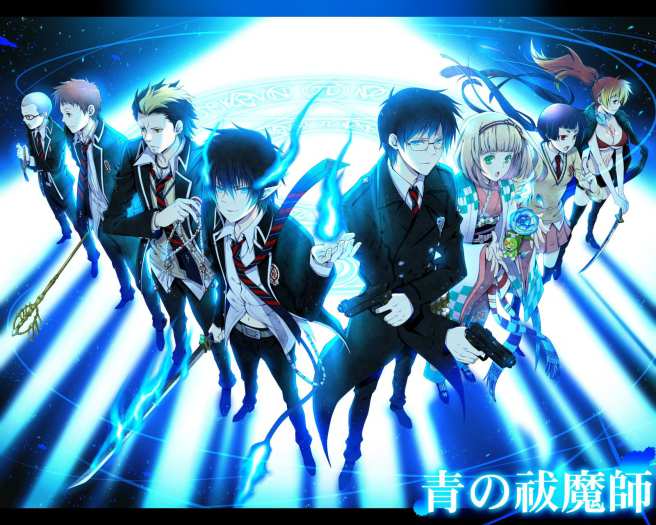 Where to Watch Blue Exorcist Anime-
Since the anime focuses primarily on one protagonist, Rin Okumura, instead of splitting the screen time between the twins, the favoritism might be a little biased. However, the exciting plot and the expression of side character emotions to add to their character depth is sure to get you hooked.
The 2 seasons of the Blue Exorcist series can be viewed on official websites like Crunchyroll and Funimation. With a total of 37 episodes, it's not just a short watch but also an interesting one. Both seasons and the movie can be watched on Netflix. The OVAs, however haven't made their way to official websites and can be viewed on private websites like Gogoanime.
Blue Exorcist Anime Release Order-
Season 1: Blue Exorcist (2011)

Season 2: Blue Exorcist: Kyoto Saga (2017)
Blue Exorcist The Movie (2012)
Blue Exorcist: Runaway Kuro (2011)

Blue Exorcist: Kyoto Saga OVA (2017)
Where to Read Blue Exorcist Manga- 
After its animation in 2011, many non-anime-only fans were left unsatisfied due to the anime's momentary diversion from the original manga plot. Although the anime later redeemed itself by getting back on track, fans are encouraged to read the manga and form their own opinions with the comparison.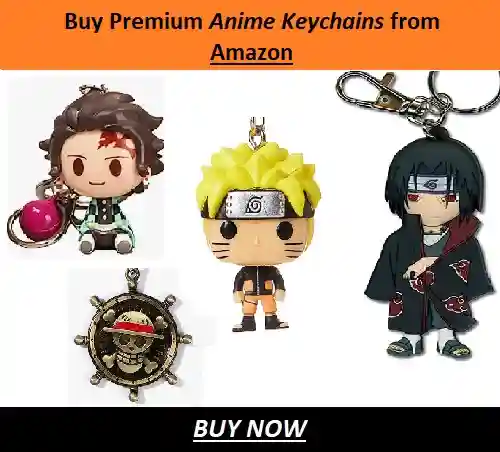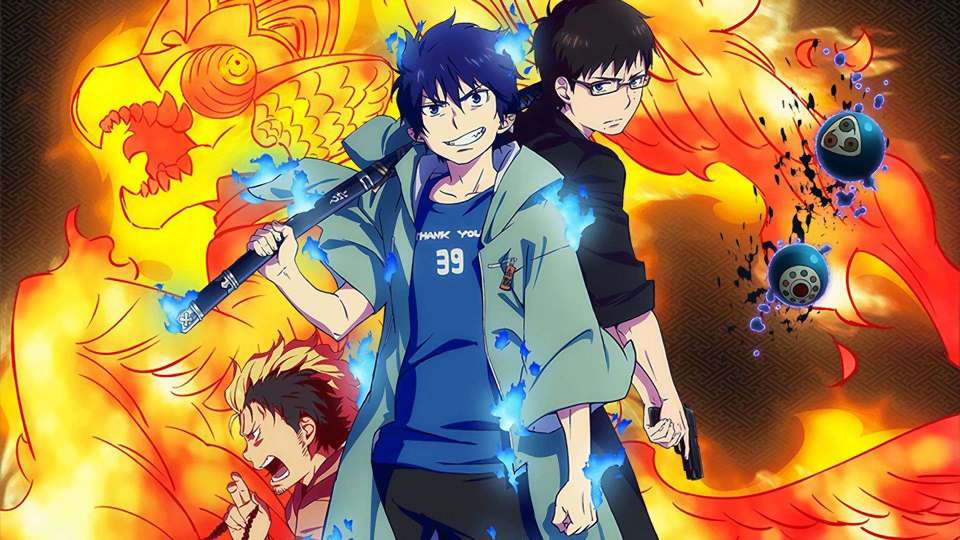 The ongoing manga series currently has 128 chapters and can be read officially on the Mangaplus Shueisha website. With its next chapter scheduled to release on 3rd June 2021, fans have ample time to catch up on the series. But even with the fanbase having few disagreements on the animation of chapters, both —the anime and the manga definitely have their own charm. 
Blue Exorcist Manga Release Order – 
Volume 1 (Chapter 1 – 3)

Volume 2 (Chapter 4 – 7)

Volume 3 (Chapter 8 – 11)

Volume 4 (Chapter 12 – 15)

Volume 5 (Chapter 16 – 19)

Volume 6 (Chapter 20 – 23.5)

Volume 7 (Chapter 24 – 27)

Volume 8 (Chapter 28 – 32)

Volume 9 (Chapter 33 – 37)

Volume 10 (Chapter 38 – 41)

Volume 11 (Chapter 42 – 47)

Volume 12 (Chapter 48 – 52)

Volume 13 (Chapter 53 – 57)

Volume 14 (Chapter 58 – 62)

Volume 15 (Chapter 63 – 67)

Volume 16 (Chapter 68 – 73)

Volume 17 (Chapter 74 – 78)

Volume 18 (Chapter 79 – 83)

Volume 19 (Chapter 84 – 88)

Volume 20 (Chapter 89 – 93)

Volume 21 (Chapter 94 – 98)

Volume 22 (Chapter 99 – 103)

Volume 23 (Chapter 104 – 108)

Volume 24 (Chapter 109 – 144)

Volume 25 (Chapter 115 – 120)

Volume 26 (Chapter 121 – 125)

Volume 27 (Chapter 126 – 130) ONGOING
Blue Exorcist Anime Watch Order Guide- 
Season 1: Blue Exorcist (Episode 1 – 25)

 Blue Exorcist The Movie (Episode 1)

 Blue Exorcist: Runaway Kuro OVA (Episode 1)

Season 2: Blue Exorcist: Kyoto Saga (Episode 1 – 12)

Blue Exorcist: Kyoto Saga OVA (Episode 1 – 2)
Blue Exorcist Anime Series Duration –
We know you're wondering how long it would take you to finish this series so we've done the math for you. We have noted below the duration of each title of the series (including the duration of its opening and ending theme songs) and the total time taken for the entire series.
Season 1: Blue Exorcist (25 episodes x 24 minutes) – 10 hours
 Blue Exorcist The Movie (1 episode x 88 minutes) – 1 hour 28 minutes
 Blue Exorcist: Runaway Kuro OVA (1 episode x 24 minutes) – 24 minutes
Season 2: Blue Exorcist: Kyoto Saga (12 episodes x 24 minutes) – 4 hours 48 minutes
Blue Exorcist: Kyoto Saga OVA (2 episodes x 24 minutes) – 48 minutes
Total screen time of Blue Exorcist anime series – 17 hours 27 minutes
If you're looking for a twin brother duo with supernatural powers, a flurry of spells, and a thrilling monster visuals, this is the anime for you. And since this anime is highly recommended by us, you could finish it in a day, if you have the time. We however also would like to advise viewers to binge the series responsibly with healthy amounts of breaks between every few episodes.
---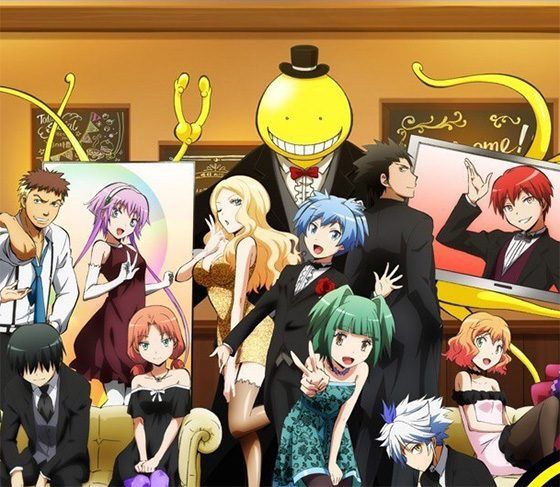 Must read – Where to Watch Ansatsu Kyoushitsu? Watch Order Guide
---
Blue Exorcist Anime Plot- 
In a world where humans usually reside in Assiah and demons in Gehenna, a young twin Rin Okumura realizes there's something different about him when he begins to see 'stuff.' As he finds out from his religious foster father, who is a priest, that he has inherited power from his father, Satan, things take a turn for the worse. As Rin is pursued by satan possessed beings, the reality of his father's words hit him to the point of disorientation. His foster father, however, has been preparing for the hardships, going so far as to instruct and prepare Rin's twin, Yukio, in the art of exorcism.
As a string of hardships sent their way by Satan, Rin and Yukio end up losing their foster father. This event marks Rin's helplessness, and so, he joins True Cross Academy, an exorcist school to defeat Satan and avenge who he considers his real father. With exciting plot twists, interference from otherworldly forces, and weird yet intriguing acquaintances, Rin now plunges forward alongside his brother to attain his goal.
The anime has managed to capture most viewers hearts due to its inclusion and blending of beautiful cultures, and due to its rare-pair twin duo. Since anime fans are only used to seeing twins play comic relief as side characters, this anime sure does provide a fresh breath of air. So if you haven't already started getting involved with this anime, we highly recommend that you do so soon.  We'll be back again with another article to ensure that your watch list continues growing so until then stay safe,  stay tuned and stay hyped.
---
Follow us on Twitter for more post updates.
Also Read-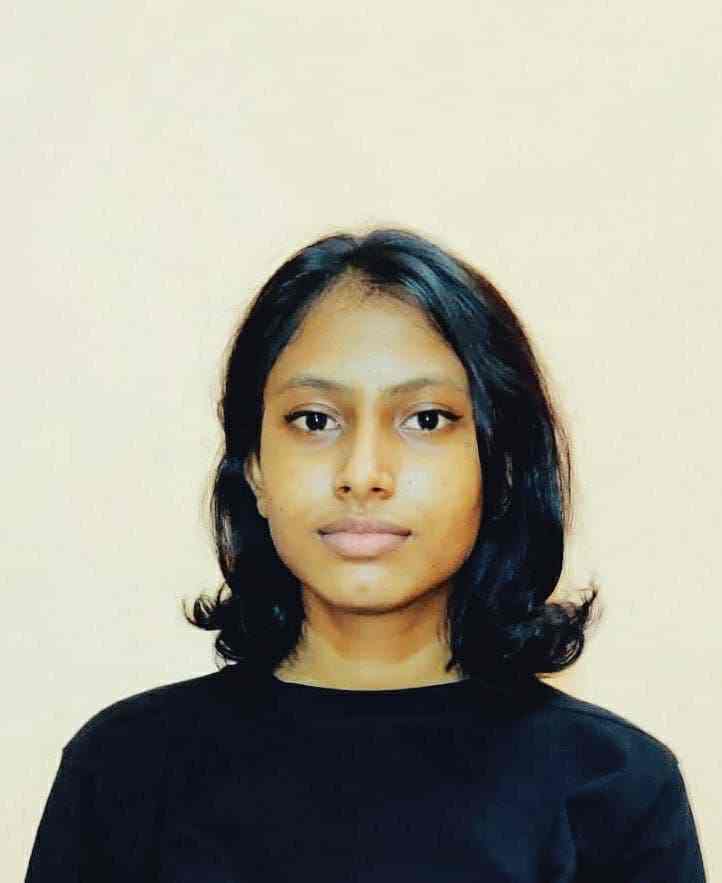 A simple wanderer in both actions and thoughts. Daydreaming is what they do best when they're not watching anime or obsessing over fictional characters. Open to all kinds of debates except those including ranking their love for their favourite fictional characters.