Last updated on January 4th, 2023 at 12:35 am
Boxing has been quite the underrated sport for a considerable length of time. Consequently, there aren't many well-known boxing anime apart from a few.
In this underrated age of Boxing anime, we bring you gritty stories and anime series that are both awe-inspiring and frightening at the same time. While most of us have considered fighting animes like Baki, this list is going to be something different.
In this post, we will describe the top 7 boxing anime available on Netflix and Crunchyroll, all of which are sure to provide you with that much-needed adrenaline rush. So if you want to know the top boxing anime, stay on till the end.
7) Levius-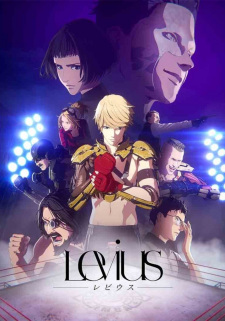 IMDb Ratings- 7

Studio- Polygon Pictures

Number of Episodes- 12 episodes

Availability- Netflix
Levius is one of the best boxing anime on Netflix. It is often said that a cornered animal fights the deadliest.
Well, that is exactly the story of Levius: an abandoned boy in a dystopic world. While war has left humanity into ashes, from these fire and ashes rise cybernetic warriors whose only aim is victory over their opponents. If they lose, they perish.
These fighters fight for all the fame and glory that they can get and also survive. Because at the end of the day, only the victor leaves the ring. It is a choice given to the boxers: hunt or be hunted.
---
6) Champion Joe 2-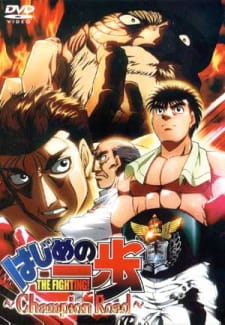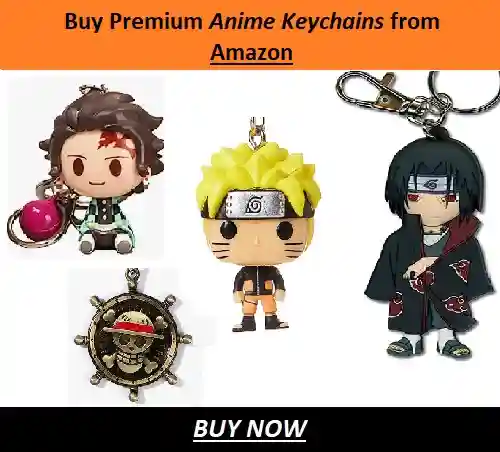 IMDb Ratings- 7.3

Studio-Tokyo Movie Shinsha

Number of Episodes- 42 episodes

Availability- Crunchyroll
Yabuki Joe has risen to the top of the boxing world. He is now counted among the best.
Champion Joe 2 is a sequel to Champion Joe, and this time the premise is quite different. Joe is an accomplished fighter, no doubt on that. But now, he lacks the drive to fight.
A certain incident from his past keeps haunting him, and he is unable to throw off that even and reiterate into his boxing career. To rehabilitate him, in comes Carlos Riviera, an exceptional Venezuelan boxer. All that remains for Joe is to now return to the boxing ring.
---
5) Baki the Grappler-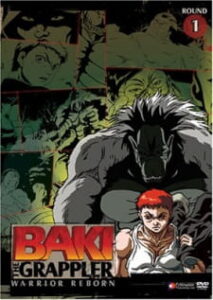 IMDb Ratings- 7.5

Studio- Group TAC

Number of Episodes- 24 episodes

Availability- Netflix
This is not the super-strong 16-year-old high schooler we know; this is not the Baki Hanma of the present. The Baki Hanma in this series is a kid, one who is vulnerable and has to train hard every single moment for survival and to increase his power,
Baki does learn the basics from his mother, but that's about it.
All that consists of Baki's life is the ambition to defeat his bather, Yuuijirou Hanma, a creature so powerful and strong that he is feared worldwide as the Ogre. This series projects what actually turned Baki into the beast as we know him now.
---
4) Megalobox-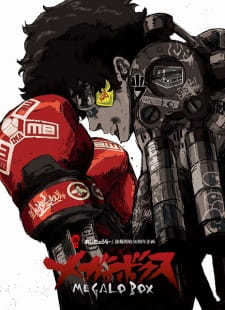 IMDb Ratings-7.8

Studio- TMS Entertainment

Number of Episodes- 13 episodes

Availability- Netflix
Megalobox is the best boxing anime to watch on Netflix.  Junk Dog is an immensely promising boxer in a world where automaton parts enhance the boxing abilities.
Unfortunately, this world is not free of corruption, and Junk Dog often has to make his ends meet by throwing matches for an underground syndicate that dictated underground boxing.
However, everything changes one day when the world champion enters the ring in disguise and knocks out Junk Dog in one round. He openly challenges Dog for a fight.
This re-kindles Junk Dog's fighting spirit. However, to fight the champion again, Junk Dog will have to reach the finals. With less than three months left, can Junk Dog climb the charts to meet his eternal rival again?
---
3) Kengan Ashura-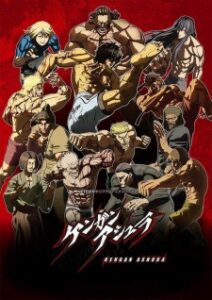 IMDb Ratings- 8

Studio- Larx Entertainment

Number of Episodes- 24

Availability- Netflix
Well, this is not exactly a boxing anime, but one which makes boxing a part of the immense world of combat. But in this world, there are not only boxers but experts in Mixed Martial Arts, Tai Chi practitioners, and even Shaolin Monks.
Very often, in the real world, deals are settled through deliberations and discussions. However, in the Kengan World, things are done a bit differently. Fighters are hired, and they fight for their owners.
Ohma Tokita goes by the name Ashura, and this is because he wants to prove himself the strongest. He is hired by Kengan Organisations with a middle-aged man made his manager. He must now fight battles to the very end for his owners. To prove himself the toughest, Ashura needs to go on a rampage, but will he return unscathed?
---
2) Hajime no Ippo-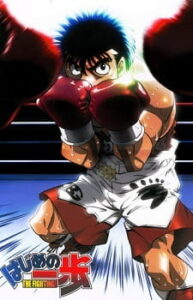 IMDb Ratings- 8.8

Studio- Madhouse

Number of episodes/Duration- 75

Availability- Crunchyroll
It is often said that you should not test the courage of a quiet person because once he loses his cool, it's all carnage.
Well, that is exactly what Hajime no Ippo is all about. Makunouchi Ippo is a kid constantly bullied by his peers, too scared to speak out even in fear of retaliation. On one such encounter, Mamorou saves Ippo and brings him to the boxing gym to regain his strength.
Ippo is intrigued by the new surroundings and, although initially hesitant, finally requests Mamorou to teach him the art of boxing. However, Momorou is not convinced and gives Ippo an impossible task to complete within seven days. With so much at stake, can Ippo finally turn his life around?
---
1) Hajime No Ippo: Rising-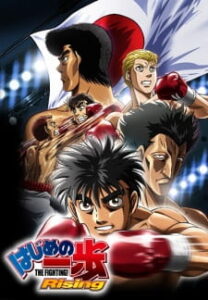 IMDb Ratings- 8.8

Studio- Madhouse

Number of episodes/Duration- 25

Availability- Crunchyroll
Hajime No Ippo is the best boxing anime to watch on Crunchyroll. This is a sequel to Hajime No Ippo and a great one based completely on the rigors of boxing.
Ippo has now risen to the top of the Japanese featherweight division, and his signature move of Dempsey Roll is just as strong as ever.
However, there is a new tirade of warriors coming, the boxers who are willing to reach any extent to snatch the title from Ippo. Ippo must now work double hard to keep hold of his title and prove to the world once again that he is still the best.
So here we conclude a complete list of all the boxing anime that are available on Netflix and Crunchyroll. These boxing animes are sure to kindle the fighting spirit within you. For more posts similar to this, keep following us.
References-
Image Source | MyanimeList
---
Do small things with great love.
Follow us on Twitter for more post updates.
Also Read: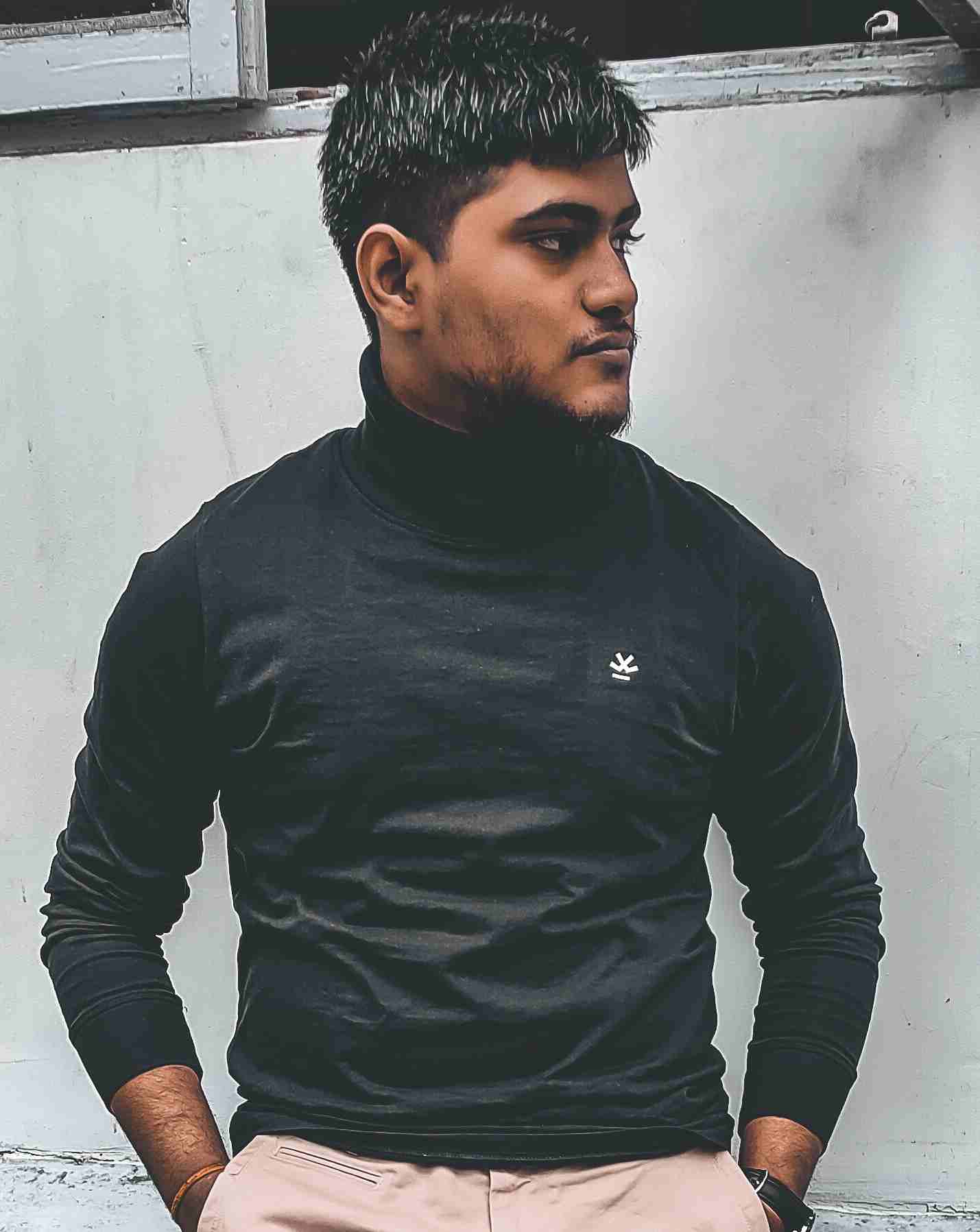 An ardent debater, quizzer and a real football fanatic with a variety of other interests. When not writing, can be found nose deep scrambling for facts or playing Valorant.