Crunchyroll is a legal anime streaming service that has a vast number of anime, which can be watched either for free or we can watch them by subscribing to Crunchyroll.
From all the numerous anime, which are available on Crunchyroll, in this article, we are gonna take a look at the top 10 Crunchyroll Exclusive Anime produced by Crunchyroll, and a couple of special mentions, which did not make it into this top 10 list.
Popular Crunchyroll Exclusive Anime
1) FreakAngels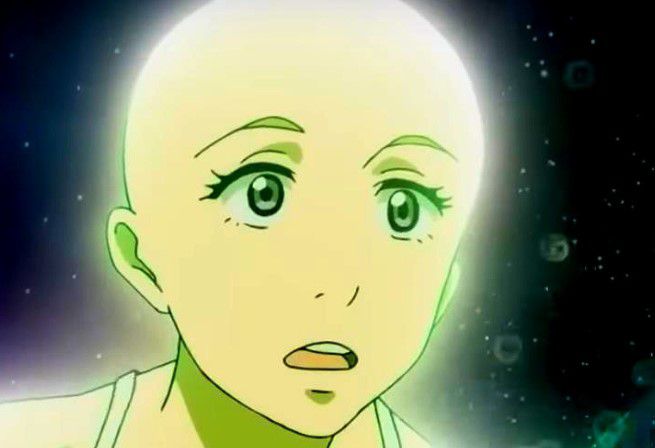 FreakAngels anime is set in a post-apocalyptic London city where the rest of the world was destroyed, and Great Britain was trapped from the outside world.
The people in Whitechapel were able to survive due to the combined efforts of a group of people possessing psychic powers like telepathy, pyrokinesis, and more.
The story focuses on the group of people protecting Whitechapel and its citizens from outside threats and how they deal with their inner conflicts in their group.
Although this might not be the best anime or anything close, it is still a decent watch for its unique steampunk setting in the post-apocalyptic world and the underlying mystery it proposes.
IMDB Rating: 

6.2/10

Number of Episodes: 

9

Genre: 

Sci-fi, Action, Mystery, Drama, Fantasy

Studio: 

Ellation Studios
---
2) In/Spectre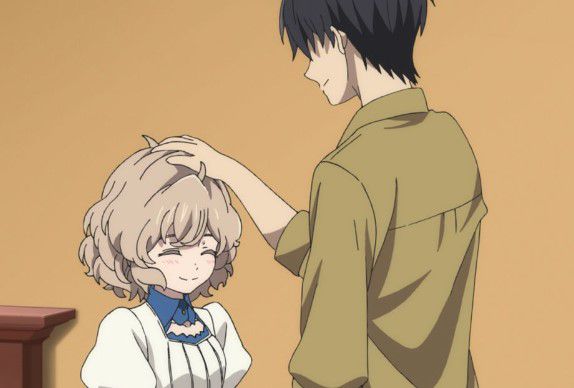 This series follows Kotoko Iwanagi, a character who is the God of Wisdom for the spirit realm, and she follows her role as a mediator between Humans and Youkai.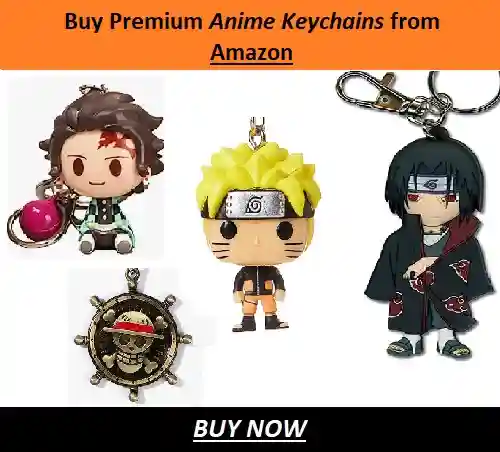 She also specializes in dealing with any supernatural threats which persist to her. She meets Kurou Sakuragawa one day and instantly falls in love with him at first sight.
The duo then helps the spirit world along with exterminating any problematic Youkai, but then they come across a mysterious problem, which would be the toughest of all the cases the duo had faced till now.
The story might not sound new or refreshing, but the anime is worth giving a watch for the fun interaction between the duo and other characters, the refreshing mystery concept, and the logic used in the anime.
This anime does take a unique stand with how the mysteries are resolved from the protagonist's perspective and showcases a good dialogue-driven story. A season 2 for this anime has already been confirmed and has been revealed to premiere in January 2023.
IMDB Rating

: 

6.5/10

Number of Episodes:

 

12

Genre

: 

Mystery, Romance, Supernatural, Comedy, Fantasy

Studio

: 

Brain's Base
---
3) Dr. Ramune Mysterious Disease Specialist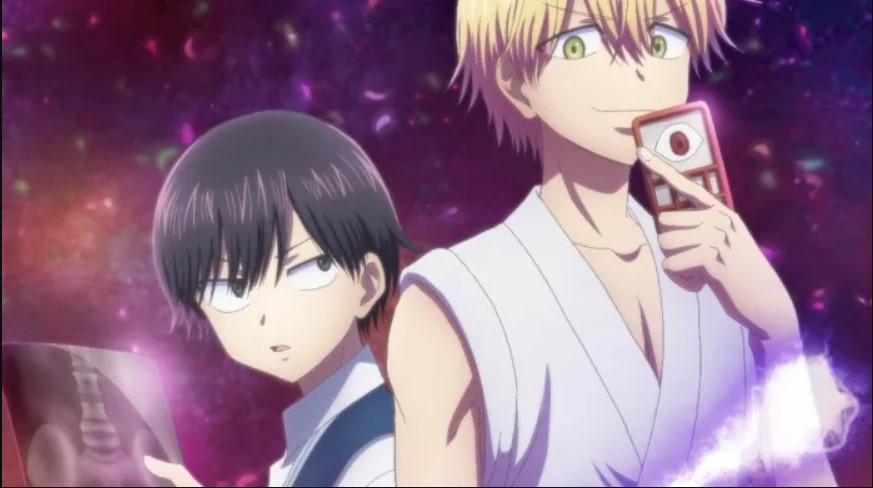 Ramune is a person who looks nothing like a doctor, is always rude, and acts with no care for the world, but he has an inbuilt talent to cure any mysterious illness brought to him by his patients.
No matter how cryptic an illness might look, Dr. Ramune can decipher the cause all the same. And for resolving the problem, no amount of money comes close to a cure unless the patients need to lose something much more valuable.
In this anime, there are several mysterious illnesses, which are portrayed throughout the entire series, are one of a kind, and are fantasies that could never be found in real life; it is worth a watch to witness all the bizarre occurrences of the diseases and how the protagonist conducts himself, and how he solves the weird problems is part of the show, which makes it a fun-filled weekend watch.
IMDB Rating

: 

6.7/10

Number of Episodes

: 

12

Genre

: 

Supernatural, Fantasy

Studio

: 

Platinum Vision
---
4) Onyx Equinox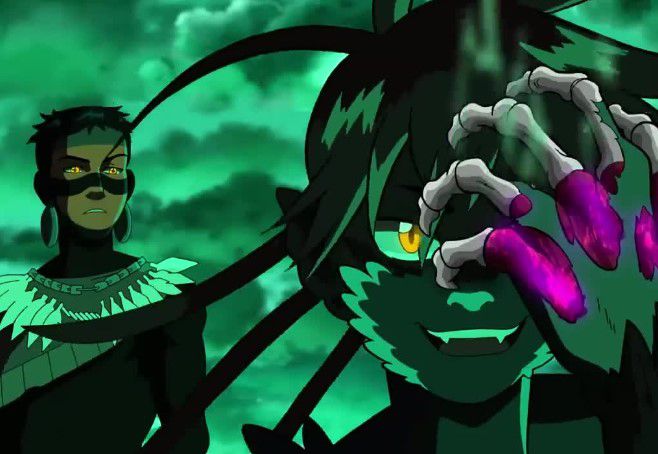 The story follows a young Aztec boy who is chosen to be humanity's champion and later gets intertwined in a Meso-American cultural fight and has to prove the potential of his fellow humans in the fight of the same.
Even if the story's writing is not one of the best, this anime proves it's worthwhile showcasing all the intricate and lost cultures of the Aztec and Maya civilizations, all the while not losing heart to its unique storytelling filled to the brim with its gory elements and fights.
This anime is definitely worth a watch, with all of the Meso-American cultures depicted in the show, and with its fast-paced act of storytelling, with the bonus of all the fantasy elements in the genre.
IMDB Rating

: 

7.1/10

Number of Episodes

: 

12

Genre

: 

Fantasy, Action, Adventure, Drama, Horror

Studio

: 

Tiger Animation, DR Movie
---
5) Fena Pirate Princess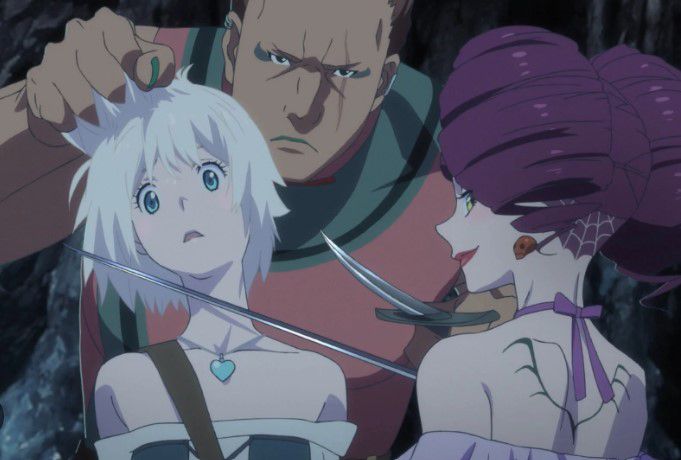 When Fena finally escapes her forceful wedding to a soldier of the British Army, she reunites with her long-lost childhood friend Yukimaru on an island called Goblin Island.
After reaching there, she gets to know that her father, who died in a shipwreck when Fena was still a kid, was trying to aim to reach a place called Eden. And so begins the adventure of Fena and her pirate friends to uncover the mystery of this Eden and battle against sinister foes and powers along the way.
This anime has many good points, like the underlying mysteries, be it the fight scenes, puzzles, good animation, or a pirate adventure with a good storyline; this anime has everything. The scenery and the locations in which the story is set are a feast for the eyes.
IMDB Rating

: 

7.1/10

Number of Episodes

: 

12

Genre

: 

Action, Adventure, Fantasy

Studio

:

 Production I.G.
---
6) Noblesse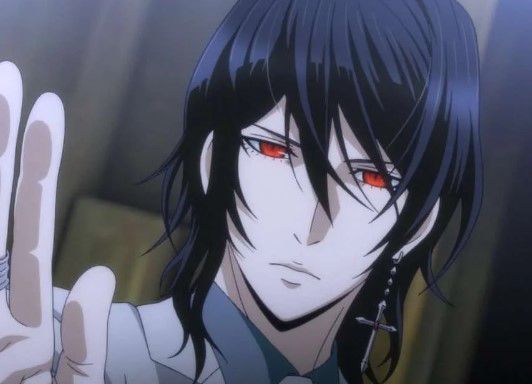 Adapted from a webtoon of the same name, Noblesse is set in a world where Nobles hold power unbeknownst to common people, and there is a King like entity to all of the Nobles, Noblesse also known as Cadis Etrama Di Raizel.
After going into slumber for a long time of 820 years, he wakes up to a world where his servant Frankenstein is a school head; the story follows Raizel trying to protect his identity while trying to act like a normal high school student and fighting with unknown perils, the root cause of which stemmed from the reason of Raizel's slumber.
This series has a decent amount of fights, backed with good animation, which is packed with a good amount of strong characters and an overpowered main character. The characters are written well, and the daily high school life of the characters is hilarious, along with another layer of mystery added to the story.
IMDB Rating

: 

7.1/10

Number of Episodes

: 

13

Genre

: 

Action, Fantasy, Supernatural

Studio

: 

Production I.G.
---
7) So I'm A Spider So What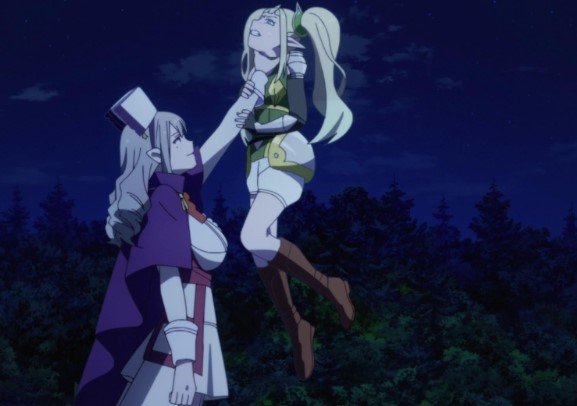 This follows the story of a girl and her classmates, who were reincarnated in another world after the wake of a mysterious incident that led to the death of all the students, the main character, however, is reincarnated as a spider and needs to tackle the difficulties and fight against the harsh reality of living as a spider in this new world.
The unique tone and setting of this story, along with its quirky fight scenes and the comical nature of the characters, make it an interesting watch. Even if this anime does not credit much to a newer story in the Isekai genre, this anime makes sure to set some standards for pulling in viewers.
IMDB Rating

: 

7.2/10

Number of Episodes

: 

24

Genre

: 

Isekai, Fantasy, Action, Comedy, Mystery

Studio

: 

Millepensee
Taking a look at the Top 3 of the Top 10 Crunchyroll Exclusive Anime, these anime are worth a watch for what it promises.
---
8) The God Of High School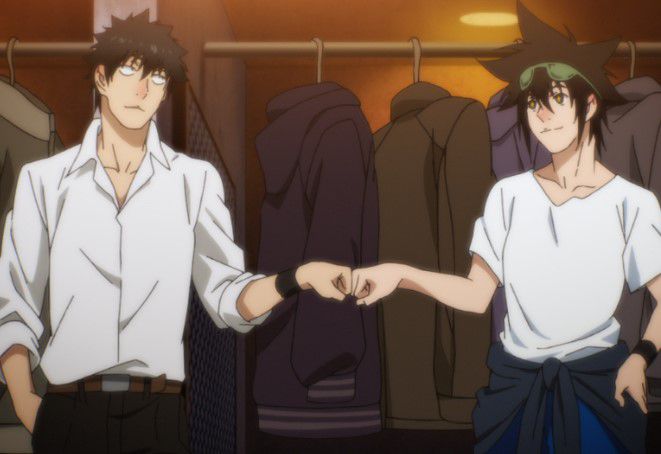 Jin Mo-ri, a Taekwando expert taught by his grandfather, gets an invitation from a mysterious person to participate in a tournament called God of High School, which promises to reward the winner with anything they desire.
The Tournament is not as easy as it looks on the surface, with many dangerous enemies and groups lurking in the competition who entirely have another motive for joining it.
This anime is packed full of fights and action, and it never misses its mark with the animation and the level of martial arts used in the fights. This anime sets a benchmark with the martial art fight scenes involved, and it loosely has a mystery plot embedded into it as well.
IMDB Rating

: 

7.3/10

Number of Episodes

: 

13

Genre

: 

Action, Mystery, Supernatural, Sports, Superpower

Studio

:

 Mappa
---
9) Over The Moon For You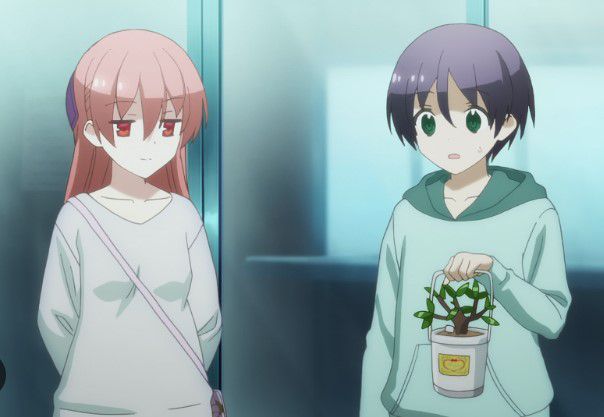 Yuzaki Nasa, a genius high schooler, witnesses a beautiful girl under a full moon day and falls in love with her at first sight.
She saves him from an accident on the same day, Nasa persists after being injured and asks her out, and the girl then says that they could be together if they marry. Following the weird event on that day, the story follows the daily life of the married couple Yuzaki and Tsukasa.
This anime is a new trope to the addition of the Romance genre and spares no time to hit the feels of the viewers.
This anime is the definition of a wholesome anime, and the story and setting further add to the genre, having a mix of fun character moments and a comedic tone. What makes it even better is a further announcement regarding a season 2 for this anime.
IMDB Rating

: 

7.7/10

Number of Episodes

: 

12

Genre

: 

Romance, Comedy

Studio

: 

Seven Arcs
---
10) Tower of God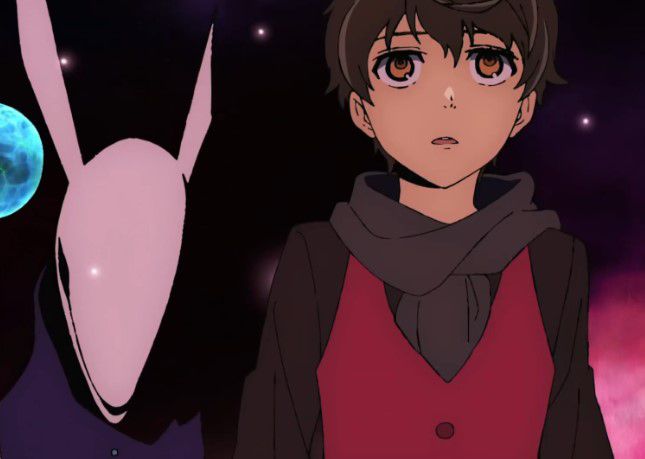 Another adaptation of a famous and fan-favorite webtoon, the story takes place in a fantasy world where climbing the Tower of God will fulfill any wish of the bearer.
The story follows the journey of Rachel and Ban through the trials of climbing the tower, with all the mysteries and perils surrounding the journey of reaching the top.
The unconventional story, with a likable cast of main characters, blended in with character progression moments and a slow-burn story that slowly builds up hype for certain moments and reveals.
It also has plenty of world-building intricately embedded into the slow story, which works in its favor. A season 2 for this series has already been confirmed and is in the works.
IMDB Rating

: 

7.7/10

Number of Episodes

: 

13

Genres

: 

Action, Adventure, Fantasy, Mystery

Studio

: 

Telecom Animation Film
---
Special Mentions
1) Blade Runner: Black Lotus
Serving as a prequel to Blade Runner 2049, this series is set 17 years before the events of the movie and follows a girl who has lost all her memories barring a single memory about a Black Lotus tattoo and a locked device.
The rest of the story focuses on how she can uncover more secrets and the truth behind her identity and find the people responsible for doing this to her.
---
2) Bye Bye, Earth
The anime was announced to be produced by Crunchyroll, WOWOW, and Sony Pictures not so recently, of the adaptation of a Japanese novel series of the same name.
The story of the novel revolves around the journey of a character Bell, who is on the search to find more Human Beings like her in a version of Earth where all Humans have been converted into animals.
Here, we conclude our article, "Popular Crunchyroll Exclusive Anime." We hope you this post. We will be back with another interesting articles.
---
Do small things with great love.
Follow us on Twitter for more post updates.
Also Read: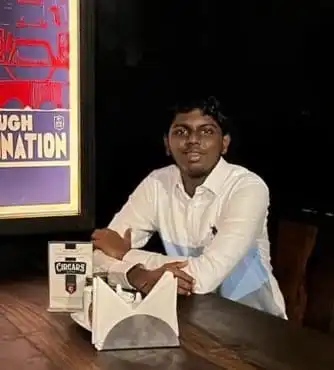 Eswar Keshav is an ardent anime fan for more than a decade. Along with this, he also has been following anime and manga updates for years. He is also enthusiastic and passionate when it comes to writing about his favorite things. Combining his love for writing and his love for anime and manga, his articles speak of his love for the genre.