Dark Gathering Ep 13 will introduce yet another S-rank threat based on what we saw in the previous episode. Previously, Keitarou and Yayoi were almost fooled by the S-Rank Threat of the H-Castle Ruins.
But, thanks to Yayoi's quick thinking, she was able to injure and take care of the older woman easily. The real battle only started after this. Keitarou learned how fearsome an S-Rank threat can be in this episode.
The illusion of this spirit almost caught him, and he was also being dragged on top of the dome-shaped area. But Yayoi arrived at just the right time to free Keitarou. She understood that she needed to unleash her New Graduate if she wanted to defeat this evil ghost.
She unleashes this Graduate, known as the Head priest of the Evil Sutra. Thanks to the chants of this spirit, all the smaller ghosts are forcibly dragged to hell. The Big Ghost tries to run away but is soon caught by both Keitarou and Yayoi.
After freeing this ghost from its anger and agony, we learn that she wasn't an evil spirit. Yayoi understands that someone had tampered with this site, as she also finds a fetish that was targeted towards the ghost.
The ghost says that she will be available for help whenever Yayoi calls her with a thread. The duo returns to Eiko's house and decides on their next location, Oumi City Tokyo, Old F Tunnel, which is another S-Rank threat.
---
Dark Gathering Ep 13 Spoilers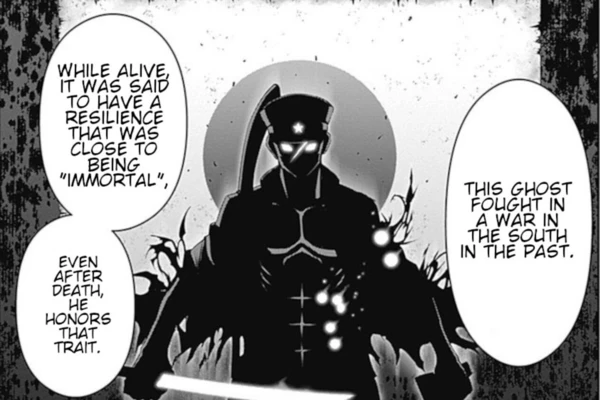 It seems that the next couple of episodes will focus on gaining this evil Spirit of the Tunnel. 
We see two mysterious priests who curse the Old Woman for failing in her mission. 

Yayoi brought back the mummified arm and discussed with the group how to find a hiding place. 

The situation changes back to the priests as they talk about how this left arm is important in their mission. 

The young priest among them talks about contacting the international bad priests network to resolve this. 

Their goal is related to the Spirit, The Moonless Dawn Embryo. 

This Spirit goes towards the place where the Hariti God resides, but this does not result in a fight. 

The Trio are ready to travel towards their next haunted spot in Tokyo. 

First, Yayoi asks them to go to the Tamagawa River Bank in Oume City. 
They are going to collect another one of Yayoi's Graduates, but this isn't an evil spirit. 
This Spirit was the Ghost of a soldier who was called near-immortal and is immortal now in his spirit state. 

It also has hundreds of dead spirits around it, who try to eat away at this Graduate. 

The Trio has prepared more things in case these wandering ghosts attack them. 

They go to the site of this Graduate now, but Keitarou is attacked by the small ghosts first. 

He is saved thanks to the dolls, and Eiko is quick on her feet to help them. 

She grabs the doll and throws it towards Yayoi so that she can seal it. 

The situation is under control for now, and they finally reach the haunted site. 

They take extra precautions and carry their substitute dolls with them. 

However, Eiko is the first to stray away from the group. 
She also meets with a mysterious person here; what will happen to Eiko now that she is alone? And who is this mysterious person? 
---
Dark Gathering Ep 13 Release Date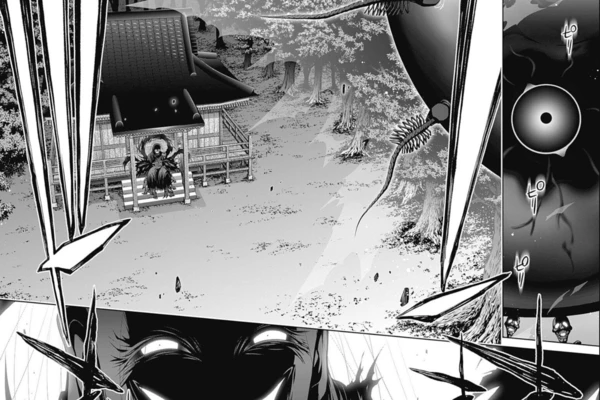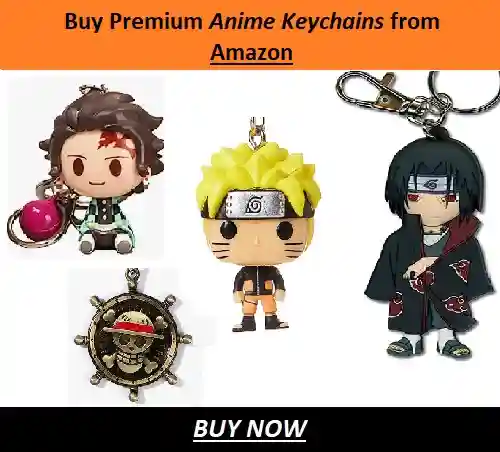 Dark Gathering Ep 13 is scheduled to come on 1st October. The release time of the episode is 9:35 IST, but the episode takes a little bit longer to get updated on all of the streaming platforms.
Even on unofficial platforms, it is the same story, and the episode takes longer than half a day to get uploaded. Both these streaming services and the unofficial sites would require the use of a Paid VPN to unlock them.
These are all of the plot points and manga spoilers regarding Dark Gathering Ep 13. For similar and exciting content, check out our other articles over here.
---
Do small things with great love.
Follow us on Twitter for more post updates.
Also Read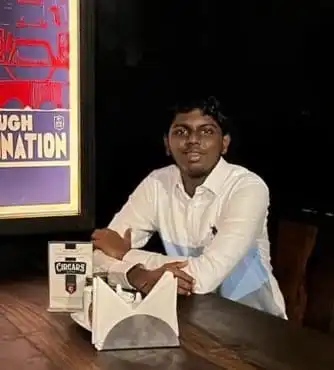 Eswar Keshav is an ardent anime fan for more than a decade. Along with this, he also has been following anime and manga updates for years. He is also enthusiastic and passionate when it comes to writing about his favorite things. Combining his love for writing and his love for anime and manga, his articles speak of his love for the genre.