Fantasy is the only genre where we get the opportunity to explore things that we can't even imagine. As a result, Shangri-La Frontier would be the best pick for fantasy lovers that is set to be released soon.
This incredible upcoming fantasy anime already proved its worth by winning the recent Kodansha Manga Award 2023 in the shonen category. Moreover, the manga counterpart of the series already got plenty of recognition and love from fans.
Now, it is set to make its grand debut by releasing its first anime adaptation. If everything goes well for its animation, character design, and action sequences, then this new upcoming anime has the potential to become more popular than its manga.
So let's get straight to this informative anime wiki and find out everything about the Shangri-La Frontier anime.
Shangri-La Frontier Wiki
| | |
| --- | --- |
| Name  | Shangri-La Frontier |
| Writer | Katarina |
| First Serialization  | 2020 |
| Status  | Ongoing |
| Genre | Action and Fantasy |
Beginning
Shangri-La's Frontier anime is set in a futuristic world where people are playing two types of games: retro and VR. With the arrival of VR games among people, it also increases the number of trash games in society.
The trash game is the one that has so many glitches and faulty coding mistakes that it is too difficult to clear. As a result, they paid a huge amount of money to the people who were skilled at clearing these faulty games.
---
Result 
Rakuro Hizutome is the main character and one of those skilled people who clear these types of faulty games. He is a very popular trash game hunter who has cleared plenty of trash games. By clearing countless trash games, Rakuro develops exceptional gaming skills and becomes invincible in his field.
---
Difficulty
Later in the series, he bought the best-selling game called "Shangri-La Frontier" and went on a thrilling adventure to clear it. Now, he used all of his past gaming experience, which he gained by clearing countless trash games, to clear this best-selling game.
---
Shangri-La Frontier Anime: Release Date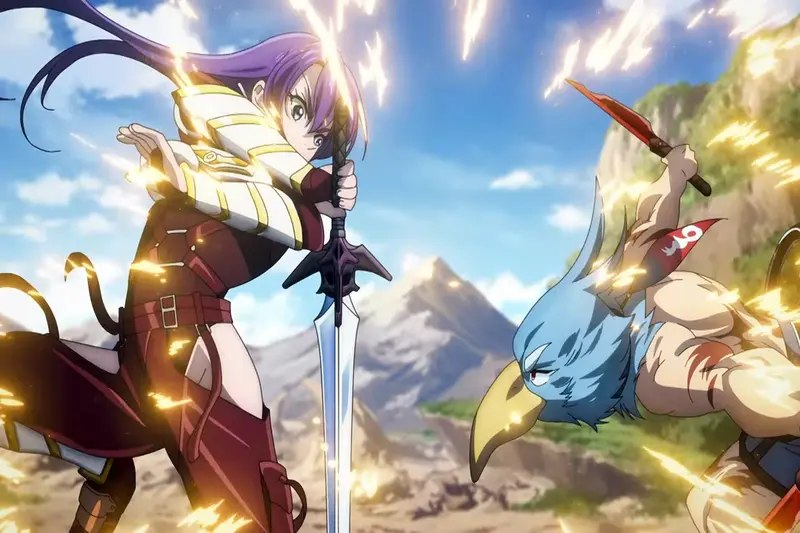 On July 7, 2022, the officials first confirmed that Shangri-La Frontier would get an anime adaptation. Since their first announcement, the officials have shared several promo videos, key visuals, character visuals, cast, and staff members.
Later, on August 22, 2023, the officials finally confirmed the exact release date for the series along with its broadcasting networks and streaming platforms. As per their latest official information, the Shangri-La Frontier anime will premiere on October 1, 2023.
---
Shangri-La Frontier Anime: Main Characters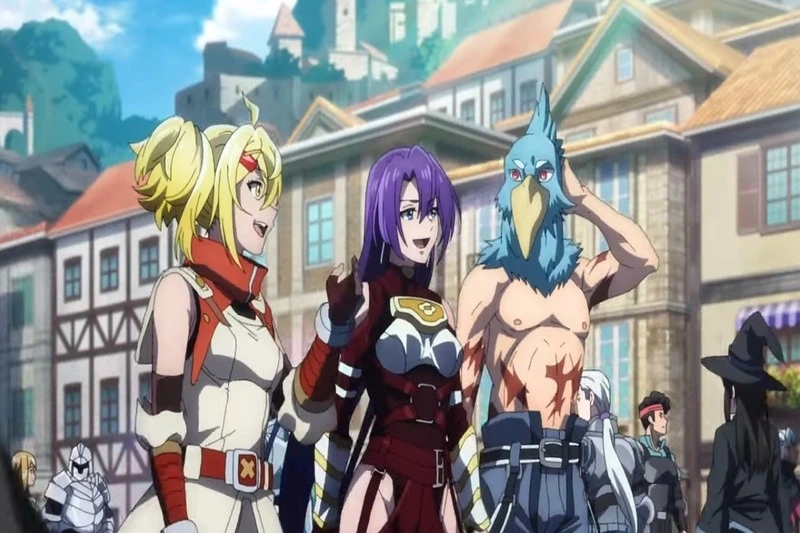 1. Rakuro Hizutome
Rakuro Hizutome is the main character of the series, better known by his gaming name, Sunraku. He is an attractive teen with beautiful blue hair and blue eyes.
In his gaming avatar, he always wears blue bird headgear that looks very cool on him. He has exceptional gaming skills that help him to clear any game, no matter how difficult it is.
---
2. Rei Saiga
Rei Saiga is the second lead character of the series and is better known by her gaming name, Psyger 0. She is blessed with an attractive, curvy figure and beautiful short hair. Aside from her hot looks, she is also an exceptionally skilled gamer, just like Rakuro.
---
3. Amane Towa
Amane Towa is another major female character in the series who is better known by her gaming name, Pencil Warrior. She had very charming facial features and beautiful long hair.
There is no doubt she is the sexiest character in the series, blessed with a tall and curvy figure. She also has incredible gaming skills just like other skilled gamers of the series.
---
4. Kei Uomi
Kei Uomi is also one of the most important characters in the series. He has played for several gaming teams and is mainly known by his gaming name, Oicazzo.
His short yellow hair and beautiful light green eyes provide him with a highly attractive look. Due to his excellent gaming skills, several popular gaming teams try to recruit him to their teams.
---
Where can I watch Shangri-La Frontier anime?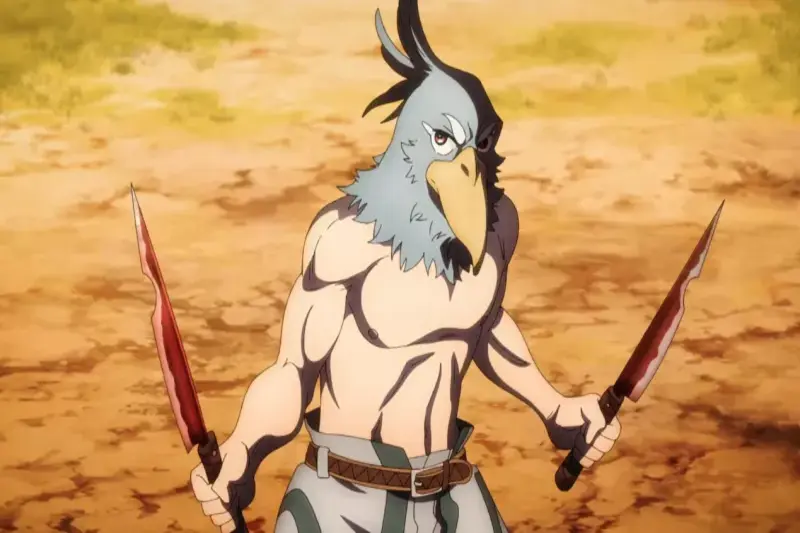 If you are living in Japan, then you can watch Shangri-La anime on your local Japanese TV networks, such as MBS and TBS.
Here are the broadcast dates and times of the series on different TV networks:
At 5 p.m. on 28 different TV stations of MBS and TBS (October 1)

 
On October 1, 2023, the officials released a new episode every Sunday at 5 p.m. On the other hand, if you are living outside Japan, then you can watch Shangri-La's anime on several popular streaming platforms.
Here are the streaming platforms where the new episode will be released on October 1 at 6 p.m.:
Crunchyroll

Amazon Prime Video

Hulu

Disney Plus

D Anime Store

TVer.
---
Conclusion
That's it for the post! We hope you found this anime wiki to be useful and learned everything about the Shangri-La Frontier anime. If you are a fan of the fantasy genre and are looking for a captivating fantasy world and characters with supernatural powers, then this will be a great pick for you.
Moreover, its involvement with the gaming world and gaming avatars makes it more engaging than other typical fantasy anime.
---
Do small things with great love.
Follow us on Twitter for more post updates.
Also Read:
I am Sahil Khan and I was born in Dhanbad and raised in New Delhi, India. I am currently pursuing my graduation while also pursuing my passion for writing about anime. This is because I have been an otaku since I was 7 and writing about anime helps me overcome my stress while also honing my writing skills. Aside from writing, I am a filmmaker and an actor.