Dark Gathering Ep 14 will now be even more interesting, as the group has to battle against yet another S-Rank Threat. The trio also go to the location of one of Yayoi's Graduate to get more help to assist them in this fight. 
But, right at the start of their ghost hunt, Eiko is separated from both Yayoi and Keitarou. To add to her misery, she also meets a mysterious girl who also came to explore this Ghost spot for fun. 
What will happen to Eiko, and who was the Eiko tagging along with Keitarou's group? Read more about our detailed article on Dark Gathering Ep 14 spoilers to know what happens next. 
---
Dark Gathering Ep 14 Spoilers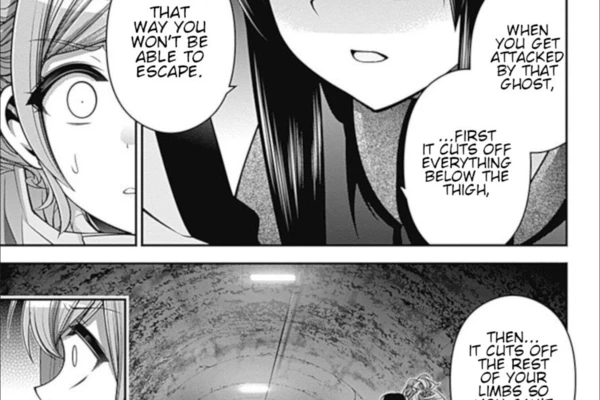 Eiko is in a pinch right now, and she only has one of her substitute dolls to take damage in her place. 
Yayoi is surprised that both Keitarou and Yayoi aren't with her. 

Instead, she meets a mysterious person who came here for some exclusive footage.

She says that she had passed Keitarou and Yayoi earlier and talks about how she loves exploring haunted spots. 

She reveals her name as Misaki Anna and tries to lead the way for Eiko. 

They keep talking about the ghost, but they soon reach the exit of the tunnel. 

However, Eiko soon notices that they cannot escape from this tunnel, no matter which exit they go towards. 

They reach back to the same position in the tunnel which they were before. 

Soon, Eiko and Anna find a pair of organs and are scared. 

Anna keeps continuing the story of the ghost even if she looks very frightened. 
On their route, they find more living organs of someone. 

The situation changes for Keitarou and Yayoi while they explore the tunnel. 

Yayoi first notices that the person following them isn't Eiko but a different entity. 

She conveys this to Keitarou, and he also senses a weird presence from this Eiko. 
Yayoi planned to lure this ghost inside the tunnel to lure them toward Eiko's location all along. 

The situation changes back to Anna and Eiko. 

Anna now starts telling the rest of the story with an eerie voice. 

Just then, Anna notices the whole organs of a living human arranged in an orderly fashion. 

Anna was none other than one of the victims of this ghost. 

Eiko also reaches the Old Old F Tunnel entrance. 
The ghost makes its appearance, and Eiko runs away. 

But no matter how much she tries to run away, she ends up at the entrance anyway. 

Anna catches Eiko, and the ghost tries to torture Eiko. 
But, just then, Eiko's substitute doll takes the damage, and even Keitarou senses the presence of this ghost. 
---
Dark Gathering Ep 14 Release Date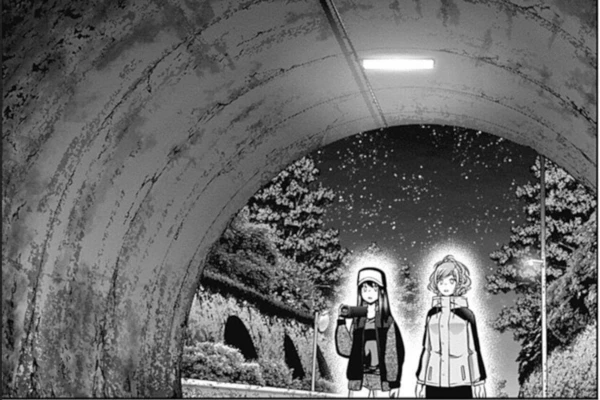 Dark Gathering Ep 14 is scheduled for an October 8th release date. The release time of the new episode is exactly 9:35 PM IST, but it will take more than a day for the episode to get uploaded on the streaming sites. 
The new episode will be released in around five more days if you are waiting for the episode to air on the unofficial sites. For this, you would also require the use of a Paid VPN to access these sites. 
These are all of the manga spoilers and plot spoilers we have about Dark Gathering Ep 14. For more exciting articles, check out some of our articles below.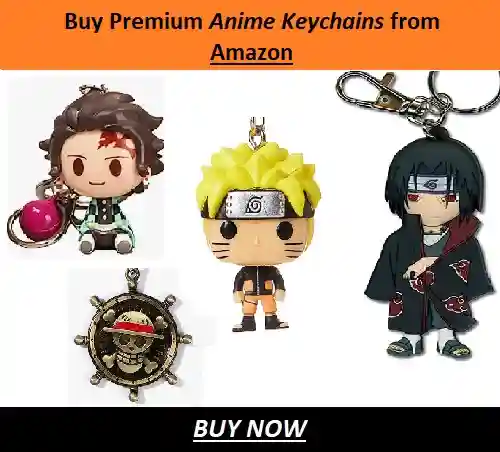 ---
Do small things with great love.
Follow us on Twitter for more post updates.
Also Read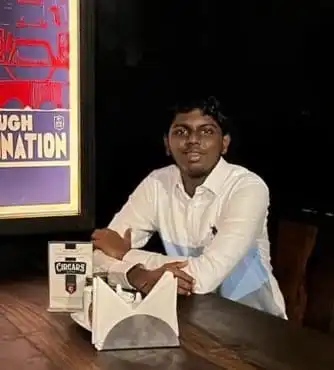 Eswar Keshav is an ardent anime fan for more than a decade. Along with this, he also has been following anime and manga updates for years. He is also enthusiastic and passionate when it comes to writing about his favorite things. Combining his love for writing and his love for anime and manga, his articles speak of his love for the genre.