Dragon Ball Super is on hiatus after the ending of Gas arc, where we witnessed Frieza's new overpowered form, Black Frieza. After the entrance of Frieza and one shot of all the Universe's strongest fighters, many fans have raised the question of how strong Frieza Black is, along with when Dragon ball Chapter 88 will release. Here, in this post, we will answer all the questions that are presently trending. So, let's discuss.
The last was very exciting. Although it was released a month ago, still people's excitement hasn't faded. The chapter showed that even the combined attack of Goku, Vegeta, and Granolah was not enough to completely annihilate Gas.
Gas, in his zombie form, defeated both Goku in MUI and Vegeta in UE. That's the power of the Universe strongest. After that, Frieza arrived and eliminated Gas in one blow. Everyone was shocked to witness this scene. Frieza, following Elec's elimination, showed his real form, Black Frieza.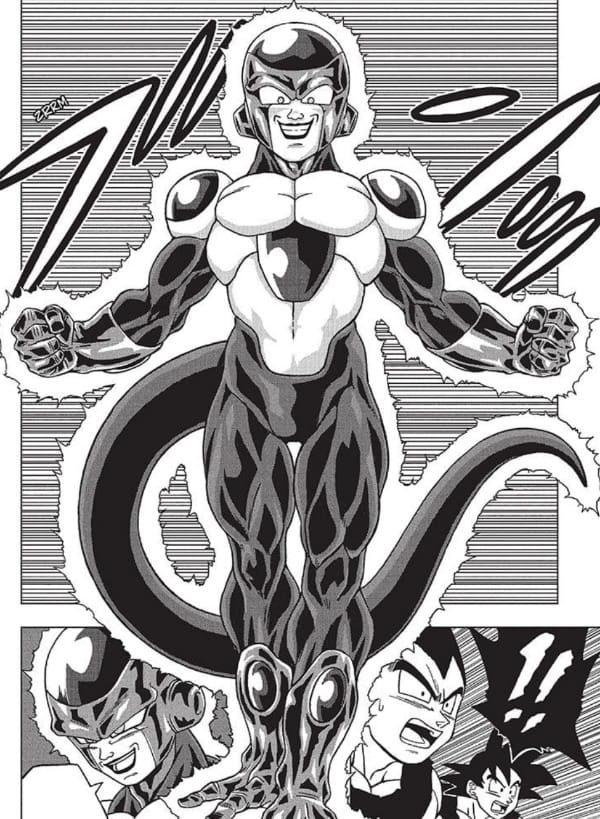 He unveiled that he came across a chamber where time flows differently outside the world, and he was in that dimension at the time of the wish; that's why he was not considered in the Universe. He trained for ten years straight inside that chamber and now overpowered both Goku and Vegeta. He even took them down in one shot. This time, he left them alive, but we all know Frieza's true nature.
Now, both Goku and Vegeta have realized that they have to train more, and there are plenty of strong fighters even in their Universe. In the end, Whis surfaced that the strongest warrior emerged elsewhere in the Universe. It means that the strongest warrior was neither Granolah nor Gas or Frieza. It was someone different. So, which new form will we see in the next arc?
Dragon Ball Super Chapter 88 Predictions
The Dragon Ball series showed Frieza's Black form is more powerful than Goku and Vegeta. He defeated Goku in MUI form and Vegeta in Ultra Ego form, so does that make him stronger? The answer is no. Both Goku and Vegeta were exhausted at that time. As we witnessed, Goku and Vegeta have been fighting since the beginning, first from Granolah and then from Gas. There were plenty of times they reached their maximum limit.
If we take Vegeta's example, his Ultra Ego form allows him to gain more power as the fight progress. At some time, he temporarily gained a power equal to Granolah and Gas in his Ultra Ego form. Therefore, if Black Frieza had fought him in the beginning, then maybe Vegeta would have overpowered him. The same stands for Goku.
We know that Goku's strongest form is his original Ultra Instinct form. In this form, he was able to defeat both Moro and Gas. Although it was temporary, Moro, after merging with Earth, was not able to defeat him.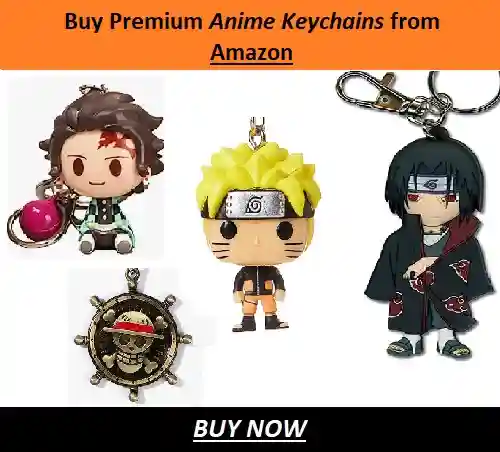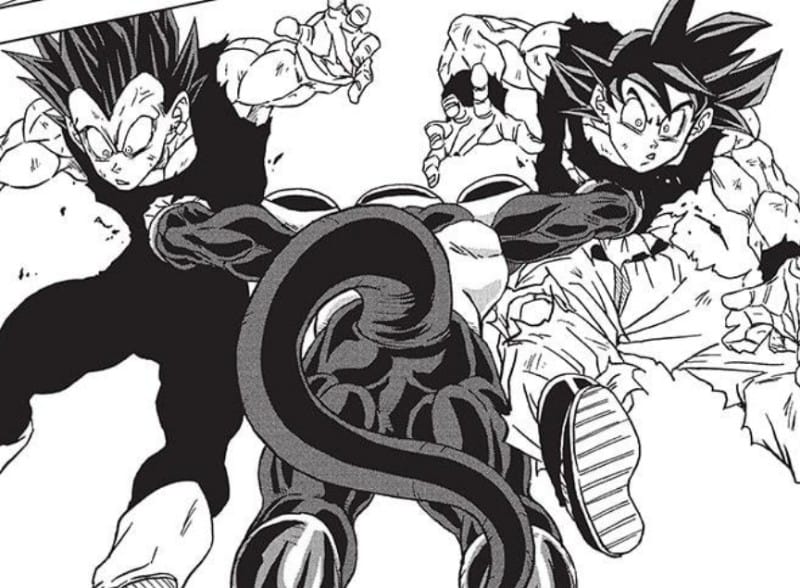 Now all Goku can do is increase his chi and master his original UI form. On the other hand, Vegeta needs to stable his UE form so that he need not take the damages to increase his limits. Presently, we can estimate that Black Frieza is more powerful than Jiren and SSJ Blue form. But still, it's not straightforward to say that he can defeat Goku and Vegeta in full strength.
In the last panel, Whis unveiled that the strongest in the Universe has emerged. It means the next arc will revolve around him/her. In the next chapter, we will witness another training scene by Goku and Vegeta under Whis and Beerus, respectively.
Now, after glimpsing three warriors more powerful than them, they both will take their training seriously and endeavor to grow even further. After learning new techniques from them, they may use a hyperbolic time chamber to master those techniques. Meanwhile, something will happen to the Universe's strongest, and he/she will decide to move to destroy something.
---
Dragon Ball Super Chapter 88 Release Date
The Dragon Ball Super is currently on hiatus this month, so there is a high possibility that it will release next month on its official schedule, i.e., on October 20, 2022.
However, there is no official announcement on how long does this hiatus continue. Now, all we can do is wait for the next announcement regarding the release date. Meanwhile, many fans have estimated that the hiatus will continue only for a month.
---
Where to Read Dragon Ball Chapter 88
Fans can read Dragon Ball Chapter 88 only on official Viz media and the Mangaplus Shueisha platform once it gets released. Also, the latest chapters of the Dragon Ball series are available under the non-premium section, so you can read them. The next chapter will be the beginning of the new arc where we witness the birth of the Universe's strongest warrior.
---
Do small things with great love.
Follow us on Twitter for more post updates.
Also Read: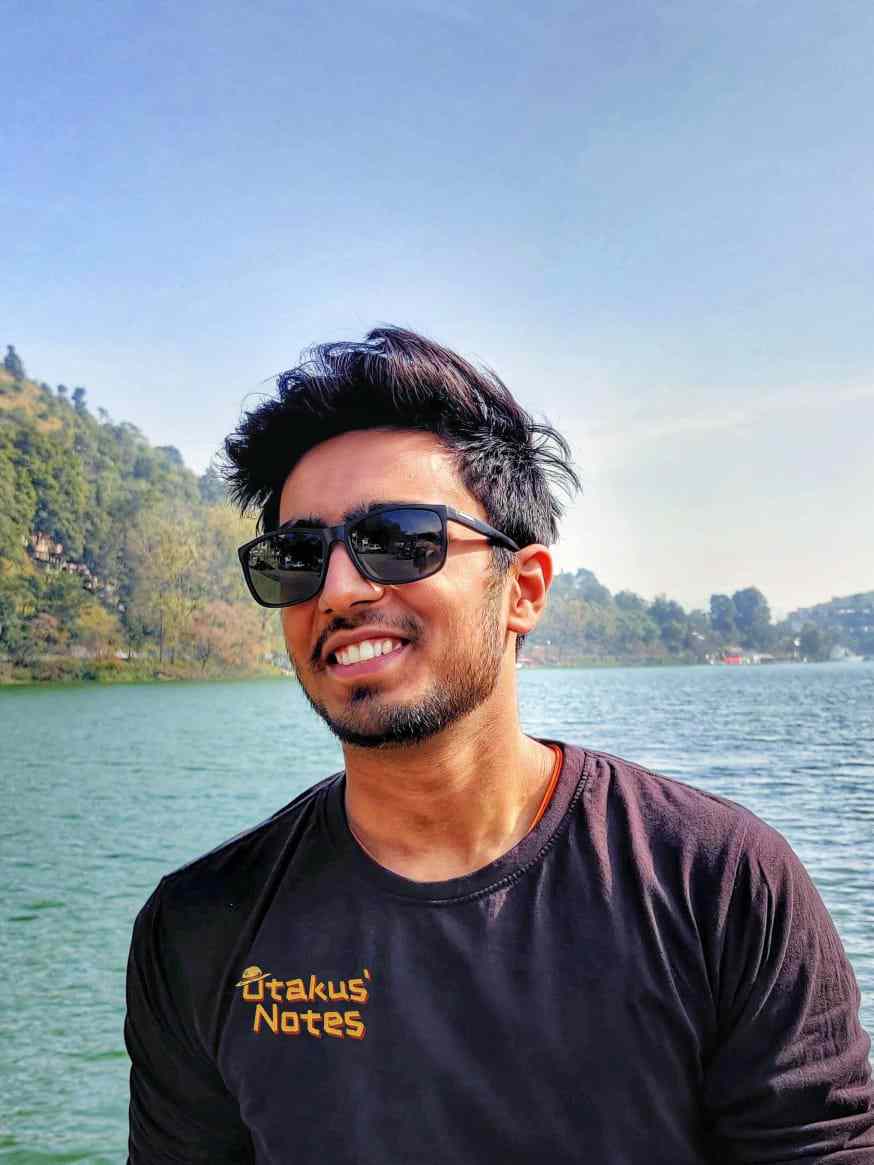 Engineering edified me dreams' propelling. And being an Otaku, a superlative dream of mine engulfs experiencing anime to its deepest quintessence and inditing my perspective towards it. Ultimately, anime blogging carved a path towards my desire and made me stand up to you.