Baal has shown his true colors through a flashback as we see a captured Behemolt in his possession. Sullivan, worried about her grandson, comes to take Iruma home. Iruma starts thinking about his confrontation with Kirio in his sleep. He wakes up and sees that he is on Sullivan's back.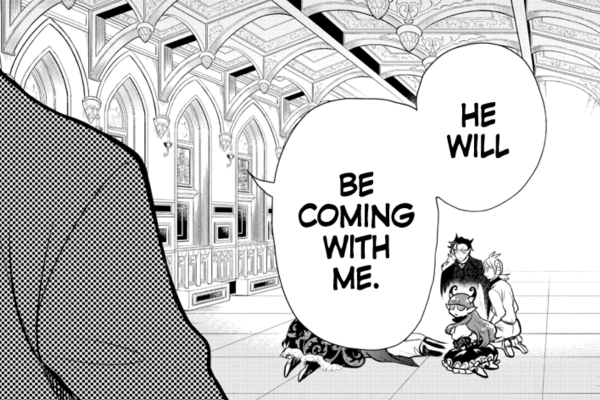 Sullivan has been racked with guilt over not being able to save Iruma. At the same time, he is proud of how far Iruma has come. After Iruma falls back to sleep, Sullivan ponders over how similar Iruma is to Delkira. On the surface, they can't be any different from each other. But there is something about Iruma that has always reminded Sullivan of him.
Sullivan is not alone, as many people, including Amduscias, and even the readers, have thought the same. We may be soon getting an answer regarding their connection.
As they reach home, a worried Opera comes rushing, but Sullivan assures them that everything is fine. Sullivan insists on the three sleeping together that day which Opera is, of course, thrilled about. The three deserve this wholesome moment after the whole fiasco. Ali materializes out of Iruma's ring and watches them sleep.
The Deviculum created chaos, but the demons are quick to get back on their feet. Things might get even worse soon, but for now, everyone is doing their best to get everything back on track.
With Chapter 307, the curtain closes on the Deviculum arc. Let's discuss a few predictions and how things can go in the future.
---
Iruma kun Chapter 308 Spoilers-Prediction
It seems that the next chapter will be seeing the start of a new arc. Baal and the Six Fingers will probably lay low for a while so as not to arouse suspicion. For now, he may try to curry more favor with Shura to keep her happy.
This does not mean that everything will be sunshine and roses. The seeds of doubt regarding his brother have already taken root in Kalego. However, it seems that he won't be able to keep himself from confronting Iruma sooner or later. Iruma may have to tell him everything soon.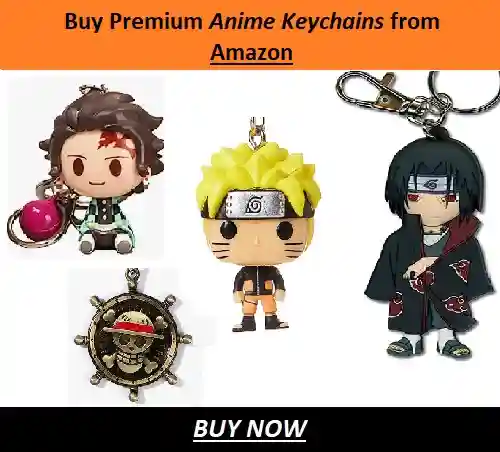 However, Sullivan, Opera, and Balam are always with Iruma, so there is hope that Kalego will come to accept the human part of Iruma. He may not have noticed it, but he himself has changed somewhat from his past rigid self. So, Kalego may even side with Iruma after he realizes what his brother has done.
Seems that we will be getting more answers on Ali as well. So far, he has been as mysterious as he can be. Ali's appearance at the end of the arc suggests that he may have come out because of what Sullivan said about Iruma and Delkira being similar.
Furthermore, Ali's full name is Alikred, which is an anagram for Delkira. It can be a coincidence, but it is doubtful that Nishi-san put this in the manga without any prior thought.
We can barely contain our excitement for the next arc, and hopefully, you are just as excited!
---
Iruma Kun Chapter 308 Release Date
Weekly Shounen Champion will release the new chapter of Welcome to Demon School! Iruma-kun on Thursday, July 13, 2023. 
Since the only way to read Iruma-Kun officially is via the Kodansha website or by purchasing official physical copies, we will have to wait until the chapter gets translated by a scanlation group.
---
Do small things with great love.
Follow us on Twitter for more post updates.
Also Read: