Last updated on May 9th, 2022 at 12:32 pm
Jujutsu Kaisen Chapter 183 spoilers and raw scans are finally here to show us more of the ongoing fight between Hakari and Charles. Many revelations have been made. We get to see how Hakari and Charles's cursed techniques and energy work against each other during their battle.
Before we jump on to that, let's discuss what we already know about the current plot.
The previous chapters immediately shifted focus to Tokyo No.2 Colony when Yuta defeated everyone in Sendai Colony. However, we didn't get more information about what he planned to do next. No new rules have been added to the Culling Game either.
Instead, Charles Bernard is introduced to us. As soon as his introduction is over, we get right into the battle between Hakari and Charles after Hakari successfully provoked him to fight. Whilst they were still traveling through the cable car, they both lashed out of it and got ready to attack each other.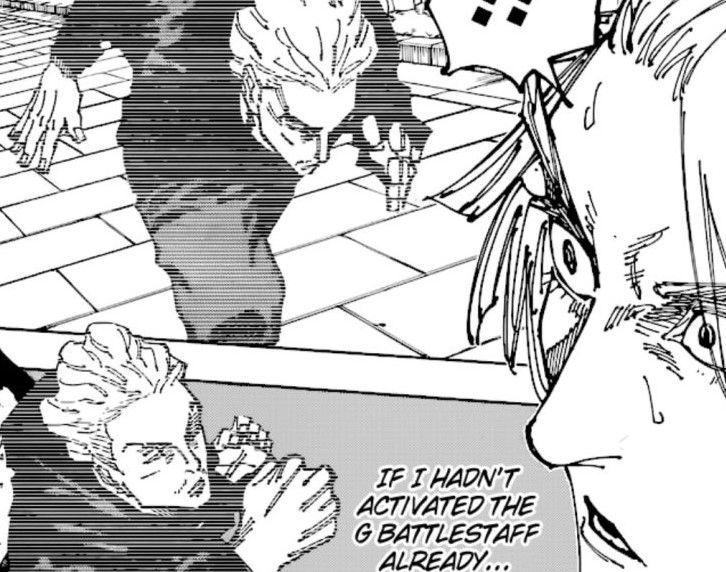 In Chapter 182, finally, the most anticipated fight between Hakari and Charles begins. Naturally, Charles's weapon is revealed. Since he is a mangaka, his weapon is an exceptional staff with a nib known as G War-staff. On the other hand, Hakari displays his massive cursed energy with his hand-to-hand combat skills, landing multiple attacks on Charles. Charles describes his cursed energy as "Rough and painful like sandpaper."
Key Points-
Amidst their fight, Charles being a mangaka, makes several references to various great manga:
One, "I've

 always dreamed of being an astronaut. But apparently that's not my path, so I'm going to go into space in my head.

" by Hoshino Katsura, the Mangaka of D. Gray-man. Here, Charles explains how Mangaka travel to fictitious spaces in their minds because they aren't satisfied with reality.

Two, "

Tsubasa Ozora mashed Kanda's head with a kick!

". Charles refers to a moment between Ozora Tsubasa and Kanda, a famous soccer manga named Captain Tsubasa, while attacking Hakari with his cursed technique.

Three, "

The heart is only a vessel once

." Charles quotes this from a series named Shigurui to convey how "his vessel" is already broken.
As for Charles's cursed technique, he attacks with the nib of his staff with a blank manga panel that gets engraved on Hakari's chest. His cursed technique allows him to see 1 second ahead in the future in the form of a sketched manga panel directly into his brain.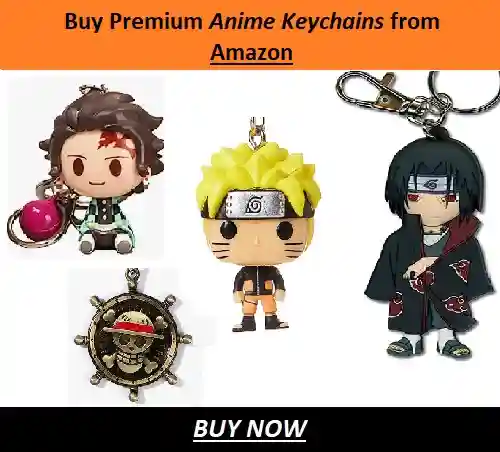 Charles's G-pen uses his opponent's blood as ink. Due to this, he successfully avoids a lethal direct hit from Hakari. Charles admits that had he taken the direct hit, he was a goner.
To counter Charles's cured technique, Hakari being the cool guy, starts attacking him through his blind spots. As a result, Charles struggles to block his attacks. Even though his blind spots are being attacked, he still fails to block any of Hakari's attacks. We get to see Charles cursing in French, like a speck of refreshment.
One obvious conclusion we clearly draw from the battle is that Hakari is totally overpowering Charles. The fight is even beginning to seem one-sided. The fight ends on a frustratingly exciting cliffhanger when Hakari is about to cast his domain.
Jujutsu Kaisen Chapter 183 Spoilers-
Below, we have attached the spoilers of Jujutsu Kaisen Chapter 183. 
However, this spoiler is not confirmed yet. Meanwhile, we will be discussing some fans' theories and future predictions regarding the current plot.
Firstly, based on the cliffhanger, we can tell that as soon as Hakari casts his Domain, Charles could immediately see the rules and conditions of his Domain poured into his brain. This is due to the activation of his cursed technique right from the beginning of the battle.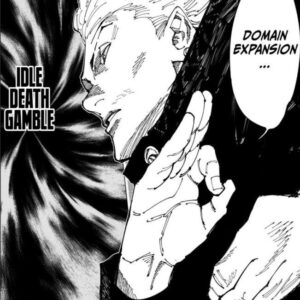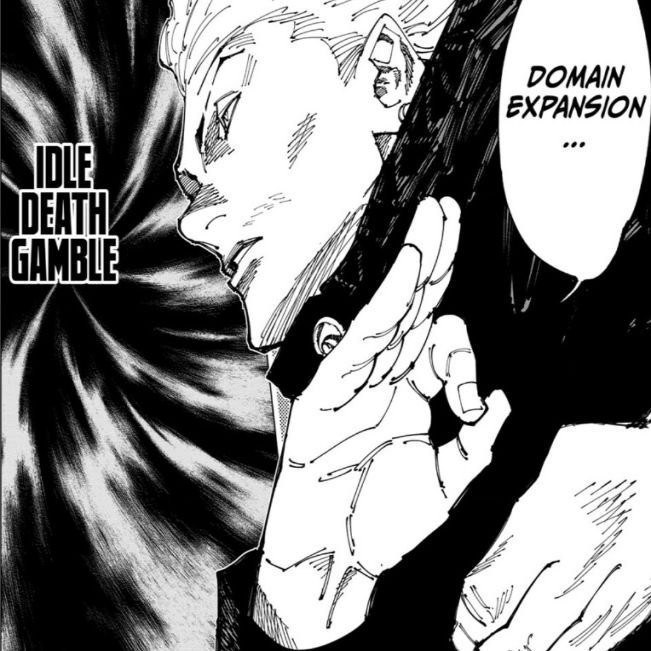 What's interesting to note about their cursed techniques is that one allows the user to see into the future while the other is gamble-based. This seems like a lethal combination of powers, meaning either of them could be at a disadvantage. More so because we haven't yet seen what more is there to their cursed technique.
It would be exciting to see how Hakari can overcome Charles, having all the information about his Domain exposed. Similarly, we might also get to see if Charles has more to his cursed technique because we see him revealing a condition about his cursed technique at the beginning of their fight.
Which is that the more ink he fills in the G-pen, the further he can see into the future. Therefore, we can't be sure if the fight is indeed one-sided.
As we know how Gege likes to narrate their story, the scenario might even change in Chapter 183, which means that the story might even shift to a different location to show us what is going on amidst Hakari and Charles's fight. In the end, we can only keep our excitement burning and wait for the chapter to be released.
---
Jujutsu Kaisen Chapter 183 Release Date-
Sadly, we have a week's gap. It's the Golden week in Japan. Therefore, Jujutsu Kaisen Chapter 183 will be released on 8th May 2022. Although, it's quite difficult to wait for the release, especially since the previous chapter ended on a climactic cliffhanger between an ongoing fight.
---
Where to Read Jujutsu Kaisen Chapter 183-
Jujutsu Kaisen Chapter 183 will be available to read officially on Viz Media and Mangaplus Shueisha on 8th May 2022. Presently, you can read the latest chapter without any cost. However, if you wish to read the manga entirely, then you have to purchase the paid subscription of either Mangaplus or Viz Media.
We will be back with more articles containing spoilers, raws scans, and a discussion on fans' theories and future predictions of Jujutsu Kaisen and various other manga as well. Until then, stay tuned and happy reading!
Reference-
Image Source: Viz Media
---
Do small things with great love.
Follow us on Twitter for more post-updates. 
Also Read-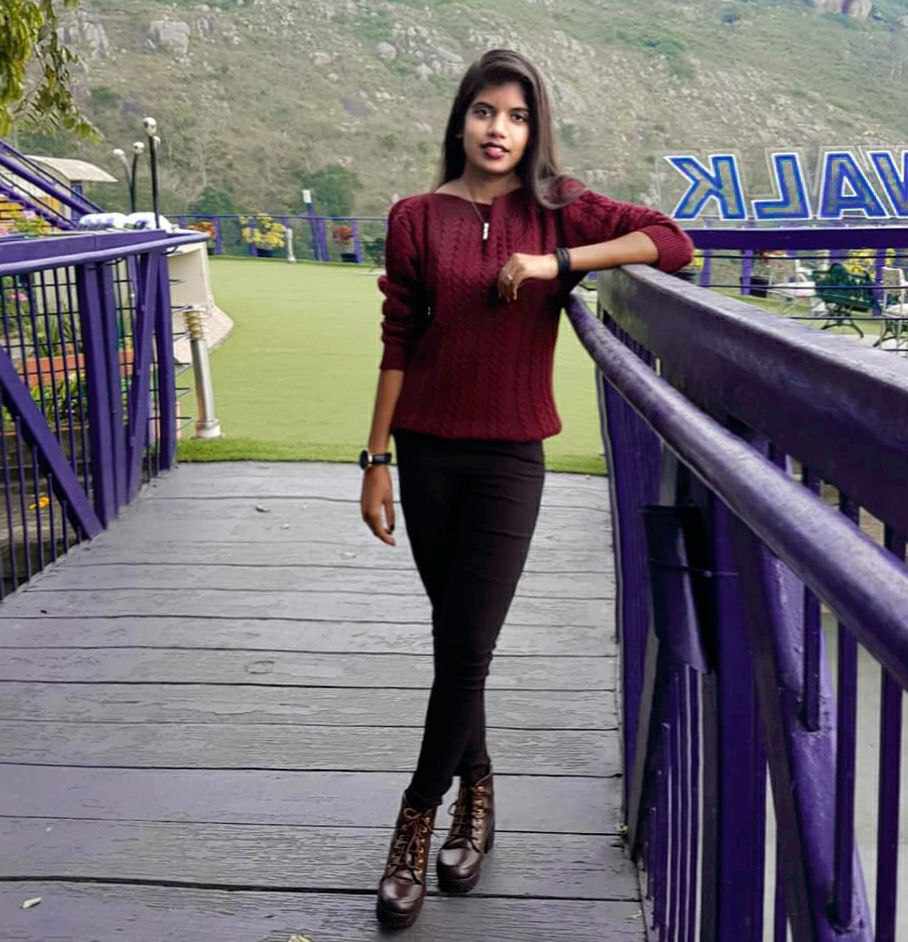 Starting off with love for medicine and plans for pursuing it, I found myself drawn to a mismatched career in Hospitality & Tourism. Little did I know that my passion and love for literature had always been by my side. Therefore, here I am now, sharing my words on multiple amazing platforms, one of which is Otakus Notes. What better way to put my abundance of love and knowledge of anime, manga, k-drama and webtoons, to use!