Jujutsu Kaisen is a manga series written and illustrated by Gege Akutami. It began serializing in Weekly Shonen Jump in March 2018. It has gained worldwide popularity in recent years and also won Crunchyroll's Anime of the Year.
Jujutsu Kaisen has many sorcerers who are individuals trained and employed by the two jujutsu educational institutes in Japan to defend humanity from cursed spirits. We have seen some exceptional Jujutsu Sorcerers in the series till now. Today, we are going to rank the top 10 Jujutsu Sorcerers. Let's see if we can find any surprises along the way.
Top 10 Strongest Sorcerers in Jujutsu Kaisen-
Nanami Kento is an alumnus of Tokyo Metropolitan Curse Technical College. He is a Grade 1 sorcerer who is respected by other high-level sorcerers including Gojo. We got to see Nanami's excellence in Shibuya when he effortlessly dominated a curse that was giving trouble to several others. He is a master swordsman and has great tactical intellect. His innate jujutsu techniques include Ratio Technique and Collapse. This puts Nanami in the tenth spot on this list.
---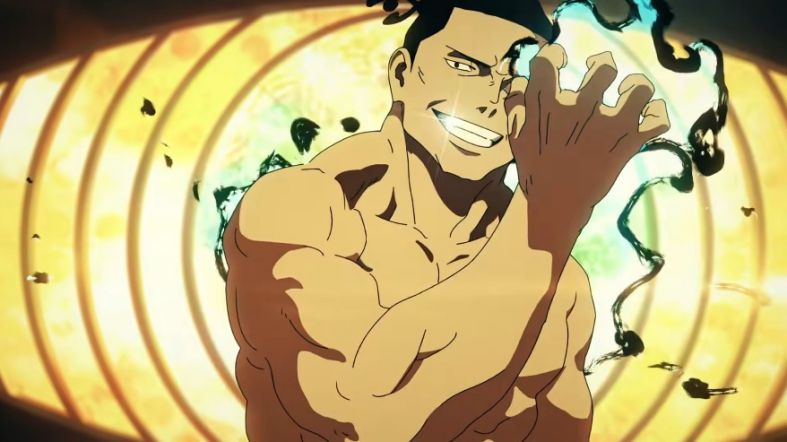 Aoi Todo is a third-year student at Kyoto Jujutsu High School and a Grade 1 sorcerer. Todo proved his capabilities as a sorcerer by defeating five Grade 1 cursed spirits and 1 special grade during Geto's Night Line attack in Kyoto. Hand-to-hand combat is one of his major strengths and he prefers it more than others. He relies on his raw physical strength to win fights. He also has enhanced speed to complement his inhuman strength. Boogie Woogie is his innate jujutsu technique and he uses a simple domain as his barrier technique. This makes Todo the ninth strongest sorcerer in Jujutsu Kaisen.
---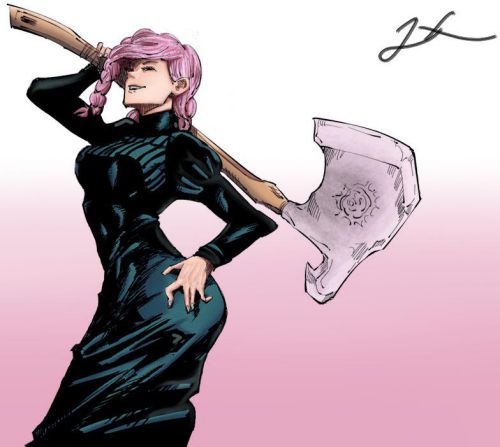 Mei Mei is a Grade 1 sorcerer who is mostly interested in money. Her main strength is her weapon mastery. She uses a large axe in battle and can wield it perfectly to defeat her enemies. Her innate jujutsu technique is Black Bird Manipulation that allows her to control crows and Bird Strike. We were given an example of how good Mei Mei is when she was able to perfectly defeat the Cursed Spirit, Smallpox Deity during the Shibuya Incident Arc. This puts her in eighth place on the list.
---
Masamichi is the principal of Tokyo Metropolitan Curse Technical College. He has a curse energy grid which allows him to make use of controlling puppets to attack enemies. He has an innate jujutsu technique of Cursed Corpse whereby he can put his curse into a corpse and give it "life". He also created Panda in this way. He is very stern, serious, and extremely talented. He manages to make his way in the seventh spot in this list.
---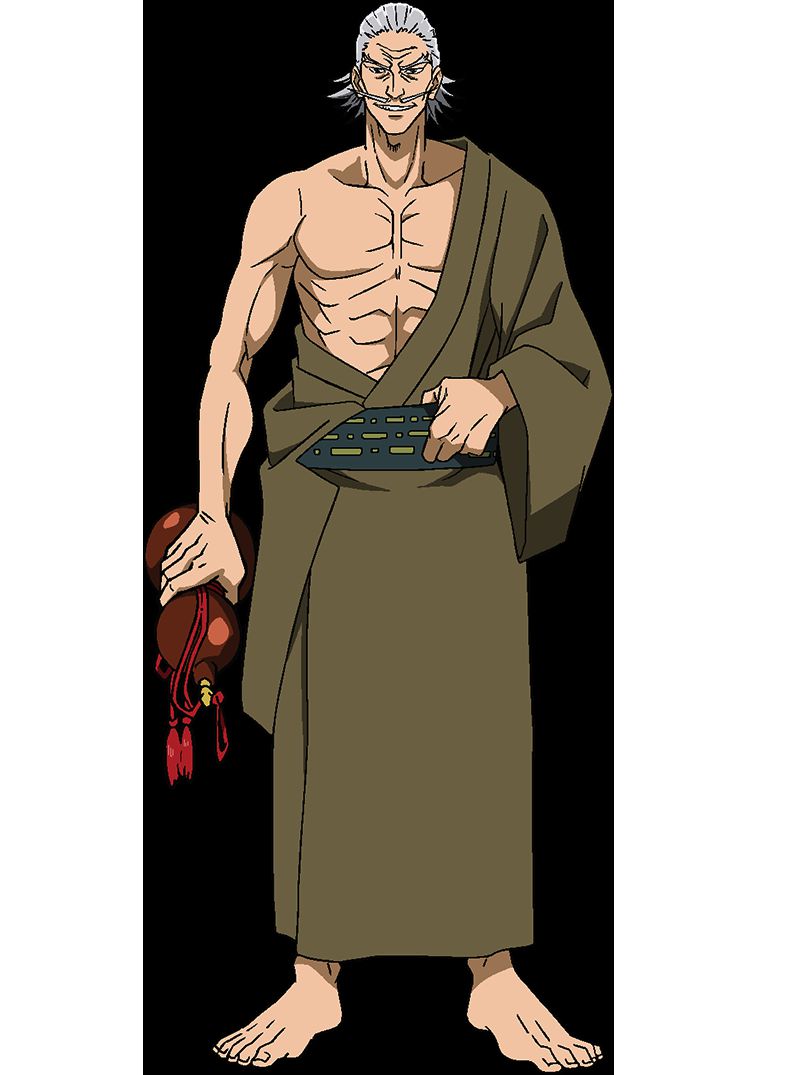 Naobito Zenin is the 26th head of the Zenin Family. He is a Special Grade 1 Sorcerer. He has great speed and high intelligence that he uses to outwit his opponents during a battle. His innate jujutsu technique includes Projection Sorcery and he has a Barrier Technique of Falling Blossom Emotion. He is very sturdy being the head of one of the most powerful sorcerer families and comes in sixth place in the rankings.
---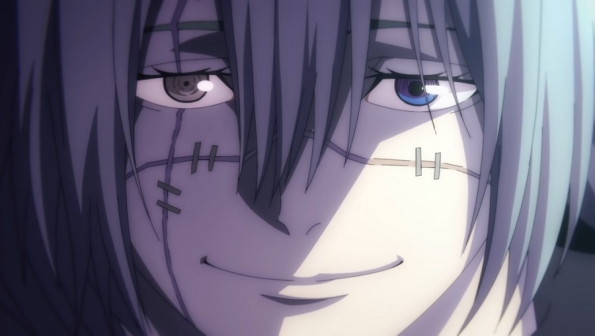 Must Read- Top 10 Strongest Cursed Spirits in Jujutsu Kaisen (Ranked)
---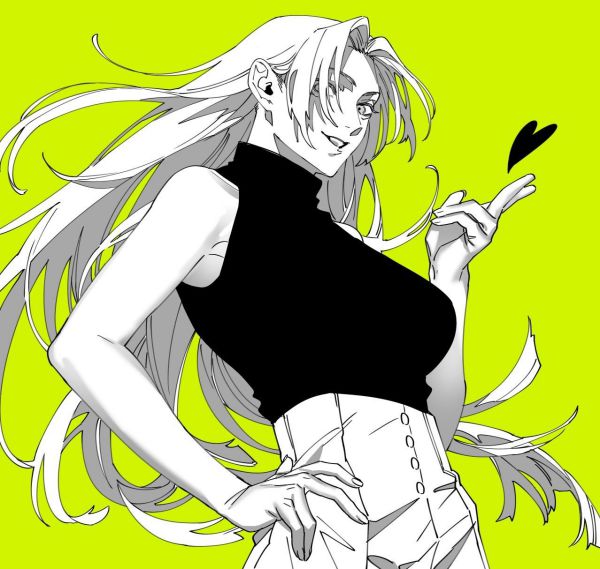 Yuki is one of the 4 Special Grade Sorcerers. Her designation as a Special Grade Sorcerer already demonstrates the might she possesses. With her ability, she can exorcise special level cursed spirits easily. She passed her Simple Domain Barrier Technique to Aoi Todo. She was also able to save everyone from Uraume's Ice Fall technique by blocking it with ease. This puts her in number five on this list.
---
Geto is one of the main antagonists in this series. He was also one of the four Special Grade Sorcerers. As a student, he was considered on par with Gojo which says a lot about him. He was deemed as the worst of curse users and was also highly skilled in close-quarter fights. He had great tactical intellect which gave him an upper hand in fights. His innate jujutsu techniques include Cursed Spirit Manipulation and Maximum Uzumaki. Thus, Geto becomes the fourth-strongest sorcerer in Jujutsu Kaisen.
---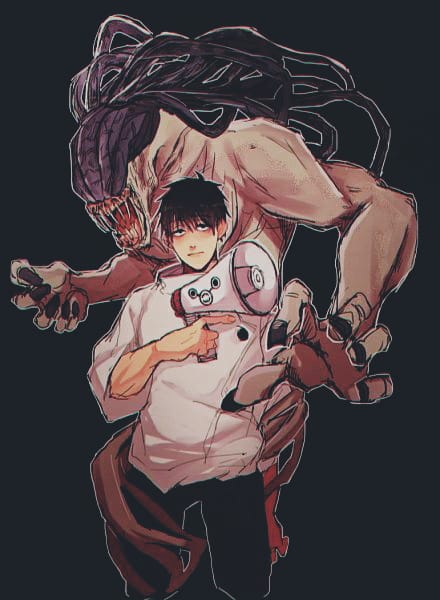 Yuta Okkotsu is the main protagonist of Jujutsu Kaisen's prequel series. Yuta is also one of the four Special Grade Sorcerers. The major reason for Yuta being so strong is that he is possessed by Rika's cursed spirit which gives him immense power. Another reason for his power is that he descends from one of the Three Great Sorcerer Clans. He is an expert swordsman and also masters in Copied Cursed Techniques. As a result, he deservedly takes the number 3 spot in this rankings.
---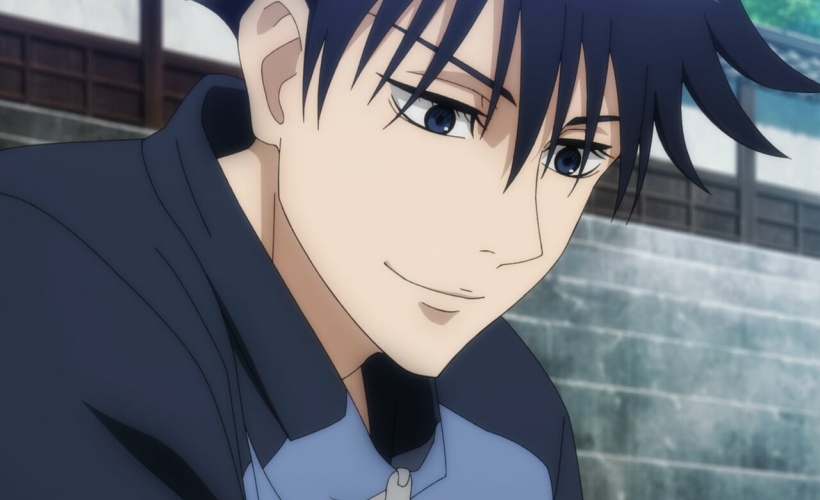 Megumi is a first-year student of Jujutsu High and a descendant of the Zenin family. Although he was initially a Grade 2 sorcerer, he possesses insane potential. He has great strength, insane speed and can also wield his weapons expertly at the same time. He can summon a Shikigami called Eight–Handled Sword Divergent Sila Divine General Mahogara, which is powerful enough to challenge Gojo. He can also combine his Shikigami with his Domain Expansion that expands his cursed energy into an inescapable dimension. There is no doubt that Megumi deserves a second place in the rankings, just missing out on the first.
---
The first place belongs to none other than Satoru Gojo. He is just on a whole different level and far above the rest. He is a teacher at Tokyo Metropolitan Curse Technical College. He is the strongest sorcerer in the series possessing immense amounts of Cursed Energy and is also capable of utilizing the Domain Expansion Technique. He has lightning speed and reflexes which makes it almost impossible for opponents to hit him. His inherited techniques include Limitless, Six Eyes, Infinity, and Cursed Technique Lapse. His barrier techniques are Curtain and Unlimited Void.
---
Special Mentions-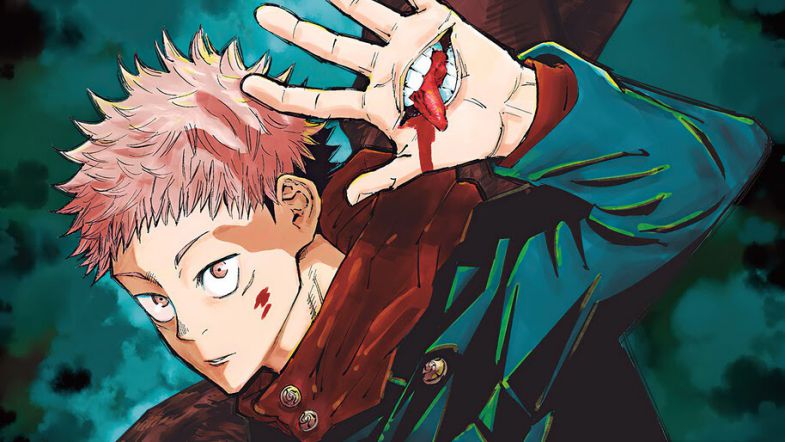 Yuji Itadori missed out on the Top 10 list because he is not officially ranked yet. He is the main protagonist of Jujutsu Kaisen and is also Sukuna's vessel. He has great strength, enhanced durability, and enhanced speed and reflexes. Combining it with his proficient hand-to-hand combat and poison resistance he can give many opponents a hard time. He is in his growing phase and also every time Sukuna or some other character helped him in the battles.
---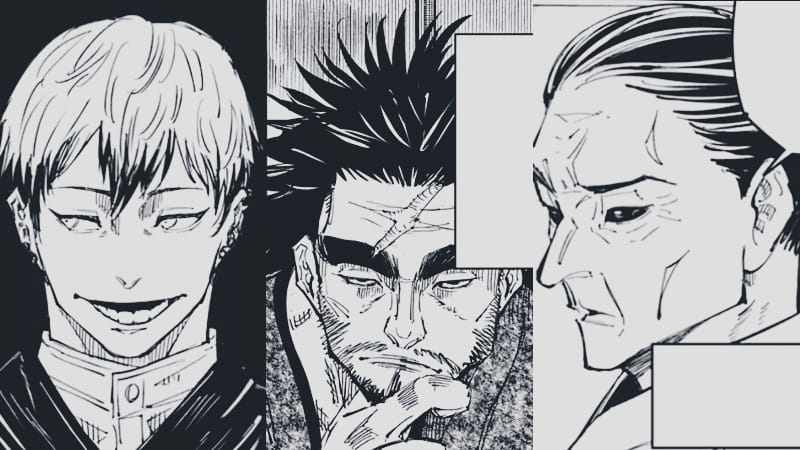 The Zenin Family is one of the Big Three Sorcerer families in Jujutsu Kaisen. They value-powerful cursed techniques and reject their own family members if they don't possess enough cursed energy. Naobito Zenin was the current head of the Zenin Family. The known Grade 1 sorcerers of the Zenin Family are Naobito Zenin, Ogi Zenin, Naoya Zenin, and Jinichi Zenin. They are also not on the Top 10 list because their true Cursed Power is still unknown.
---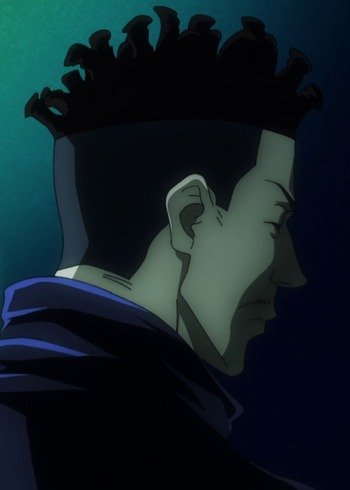 Hakari is a third-year student at Tokyo Metropolitan Curse Technical College. He is highly spoken of by Satoru Gojo and he believes that Hakari can surpass him one day along with Yuta Okkotsu. It will be interesting to see what sort of Cursed Energy Techniques he unleashes in the future. He was not in the Top 10 because his Cursed abilities and Techniques are still unknown.
This concludes our ranking of the Top 10 Sorcerers in Jujutsu Kaisen. It is safe to say that there were very few surprises along the way. Satoru Gojo came miles ahead in the first place with no one even close to his power level. It will be fascinating to see if other sorcerers can break into the Top 10 list as the series progresses. Fans can read Jujutsu Kaisen officially from the Mangaplus Shueisha website or watch the anime from Crunchyroll.
---
Follow us on Twitter for more post-updates. 
Also read-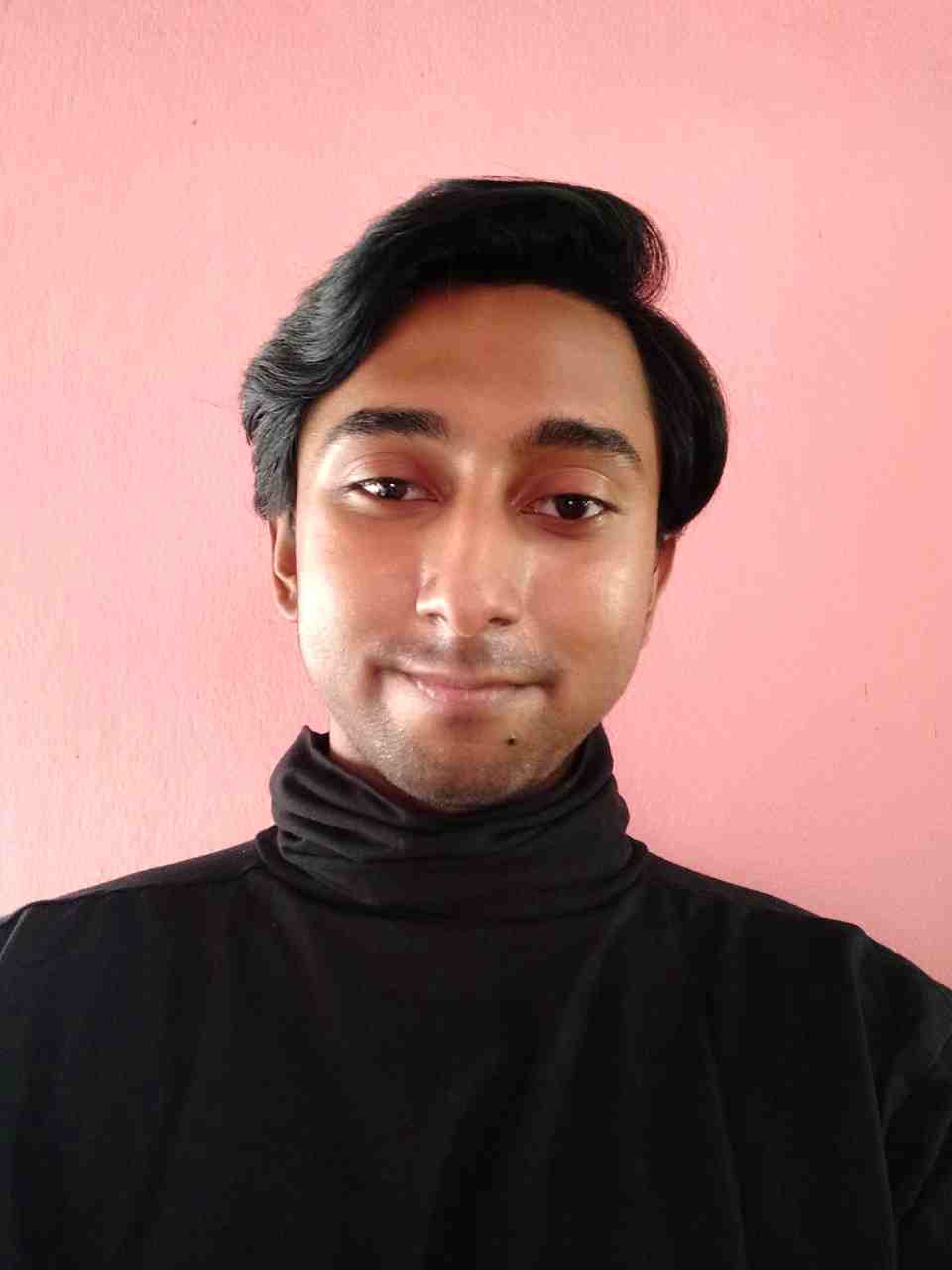 Life took a sudden turn for me when I finally decided to watch Kimi no nawa & Clannad. While both of them made me cry and introduced me to this vast world of anime. The Anime and Manga world is an escape for me from this complicated real world and serves as a relief. Being a content writer for OtakusNotes still feels like a dream and has been one of the best things to happen to me this year. It has been a productive distraction for me and I am loving every moment of it.