Last updated on May 24th, 2022 at 12:03 am
This post is updated based on latest information. 
Jujutsu Kaisen Chapter 185 spoilers will be here pretty soon to tell us what's next. As the scenario shifted from Hakari and Charles's fight, it took us to another location in the Tokyo Colony No.2.
Just like Gege's usual storytelling, the story shifted to another scene right during a climax. The previous chapter had quite a big reveal regarding Kashimo Hajime. Hence, let's look at what we already know so far.
The previous chapter focused on Panda, who also entered Tokyo Colony No.2. His task was to locate the angel, Kurusu Hana. As the long-awaited comedic relief, we see Panda pretending to be a teddy bear while he keeps an eye on his surroundings.
Unfortunately, he runs right into Kashimo Hajime. Even after that, he pretends to be a regular Panda in a humorous way. But to his bad luck, Hajime summons Kogane and finds out that Panda is indeed a player.
And so began the incredible battle between Hajime and Panda.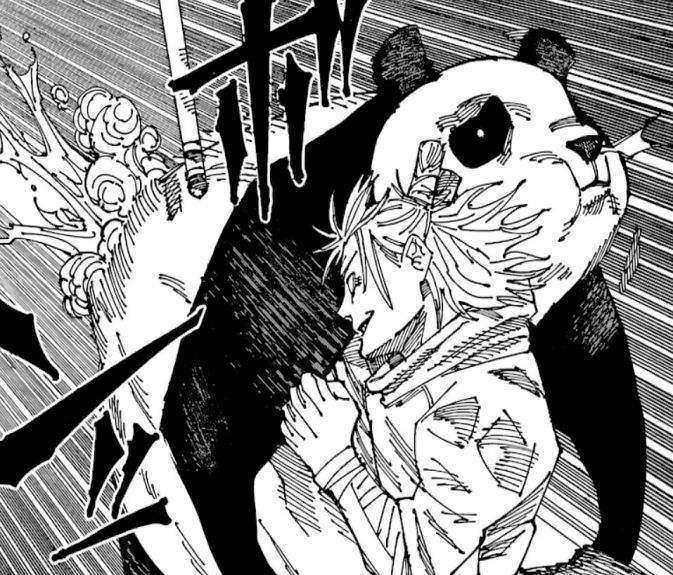 During their battle, we finally get to witness Hajime's cursed techniques. Turns out, his cursed technique is electric-based. As they exchanged blows, Panda was temporarily able to overpower him. As a result, we also see Panda's sister core manifesting and taking charge.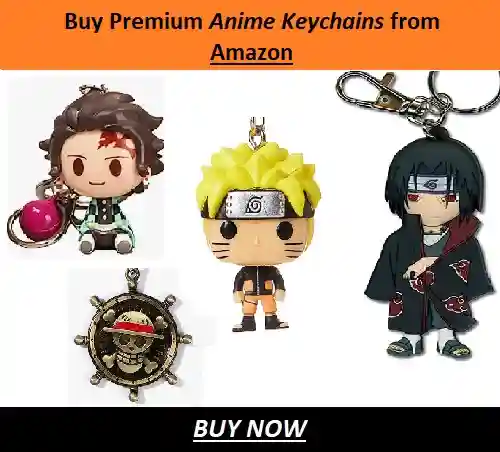 However, Panda's dominance was short-lived. Hajime's technique is to OP for him. Let's not forget Hajime was the first player to add two rules to the Culling Game. He doesn't even need a domain expansion to have a guaranteed-hit condition. Let's see how.
Hajime's cursed technique allows him to separate negative and positive charges.
He transfers the positive charges to his opponent while accumulating negative charges in his body and also stopping them from discharging to the ground. Therefore, when enough charges are accumulated, all he has to do is land the attack.
His attacks are impossible to dodge because both the charges attract each other; hence, his opponent would forcefully be pulled toward him. This works just like how rain clouds clash to create lightning. On top of this, he has exceptional combat skills and strength.
Now, Hajime has been looking for Sukuna ever since he joined the game. It was also due to this that he added the players' information and points reveal rules.
As Panda lies defeated, Hajime again asks him about Sukuna, but Panda hasn't given up any information yet. This is where the chapter ends. Quite a cliffhanger, isn't it!
Jujutsu Kaisen Chapter 185 Spoilers-
Finally, the raw scans and confirmed spoilers of Jujutsu Kaisen Chapter 185 have been released on various discussion hubs. Let's discuss the events of the next chapter.
Kashimo Hajime 

has defeated Panda and her

Rhino sister.
Hajime 

will destroy Panda's body to know the

whereabouts of Sukuna.
But Panda will not give her any

information.
We will see the back story of Panda, where Panda is playing with his

brother Gorilla and sister Rhino.
Hajime will destroy every part of Panda's

body except the head, where his core is located.
In the end, when 

Hajime

 thinks of eliminating Panda completely, Hakari arrives. 
Below we have attached the raw scans.
https://twitter.com/JJKSpoilers/status/1527129600722997248?s=20&t=N1QM2_hP-6zxaAUDYVBQnw
https://twitter.com/JJKSpoilers/status/1527130508680761344?s=20&t=N1QM2_hP-6zxaAUDYVBQnw
Predictions:
Now that we finally got to see Hajime in action, he proved that whatever little information we had about him was all true. Mans really is OP. He defeated Panda without breaking a sweat. It would be interesting to know more about his cursed technique and full potential.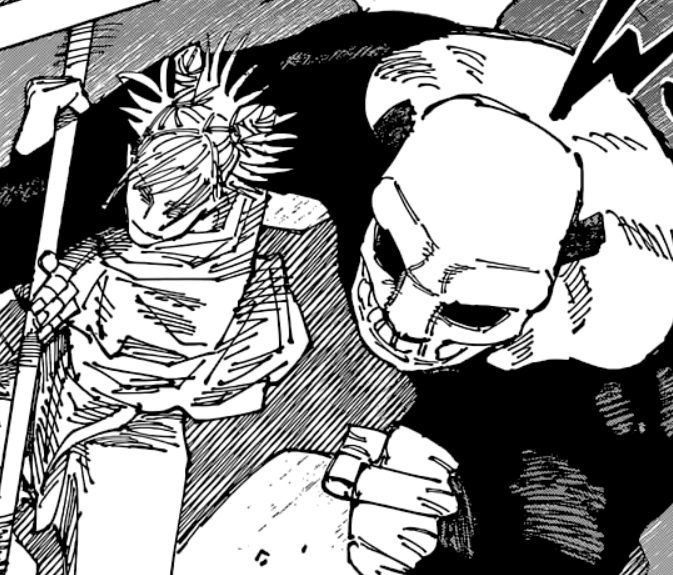 We know that Hajime has been looking for Sukuna, and that's his current priority. It suggests that he either has some unfinished business with Sukuna OR has some other plans altogether. We do not have any background information about him either, making him even more mysterious.
Based on where the previous chapter ended, Panda is so close to giving up their secret about Yuji. It is also difficult to speculate if Panda would even make it out alive of this battle. This could mean that we might see Yuji or Sukuna going against Hajime soon.
On the flip side, Hakari and Charles' fight is still going on. We shall wait for the next to show us which scenario it would shift to.
---
Jujutsu Kaisen Chapter 185 Release Date-
Chapter 185 of Jujutsu Kaisen will be out on May 22, 2022, as per the schedule. As exciting as the current chapters are, we shall hold on to them and wait for the new chapters to tell us more. With Hajime in action with the main cast, the plot sure has become even more enjoyable.
---
Where to read Jujutsu Kaisen Chapter 185-
Jujutsu Kaisen is officially available on Viz media. The latest chapters of the manga are available to read free of cost. Therefore, follow the manga there so that you don't miss out on new chapters.
We will be back with more articles containing spoilers, raw scans, release dates, and the latest information about various other manga and anime. Until then, stay tuned and happy reading!
Image Source: Viz Media
---
Do small things with great love.
Follow us on Twitter for more post-updates. 
Also Read-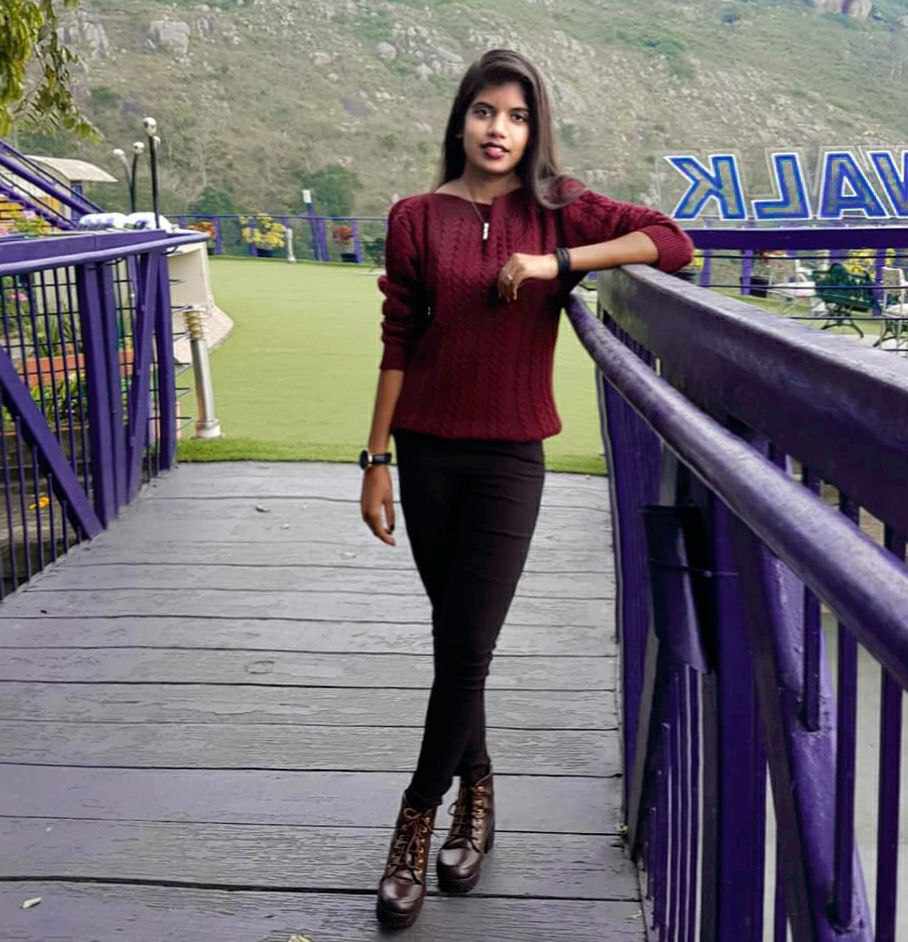 Starting off with love for medicine and plans for pursuing it, I found myself drawn to a mismatched career in Hospitality & Tourism. Little did I know that my passion and love for literature had always been by my side. Therefore, here I am now, sharing my words on multiple amazing platforms, one of which is Otakus Notes. What better way to put my abundance of love and knowledge of anime, manga, k-drama and webtoons, to use!