Last updated on May 30th, 2022 at 07:33 pm
This post is updated based on new information.
Since the latest chapter, 185, is out, Jujutsu Kaisen chapter 186 spoilers are on their way to tell us more. We will discuss more on the latest plot progression and other information about the manga in this article. But before we jump to that, let's look at what we already know so far.
The chapter began with Panda's past and showed us his dynamics with his older siblings, Gorilla and Triceratops. This scenario was either in the past or inside Panda's head since both his cores are crushed now.
We also see them referring to a doll-like figure with a mustache as their father. Their father "forced" them to part ways with Panda, claiming that it is them who are left behind and not Panda. Perhaps an analogy indicating that Panda is now on his own without his siblings' cores. However, we still don't know if Panda will survive.
After his fight with Kashimo, all that remains of Panda is his head. Since he is an abrupt mutated corpse, if his body is fixed using Masamichi's cursed technique, he will be as good as new.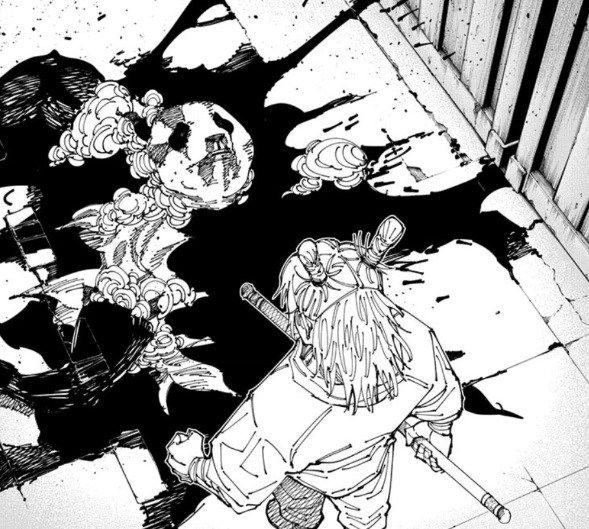 Nevertheless, the previous chapter did a massive build-up throughout the narration and ended on an exciting cliffhanger. We don't get to see the aftermath of Hakari and Charles's fight. Instead, Hakari came in hot with his massive cursed energy to save Panda just in time.
Just like us, Kashimo, too, gets excited to fight this new opponent. Therefore, we are about to see an incredible fight between characters with electric-type and gamble-type cursed techniques. Quite a unique pair up indeed.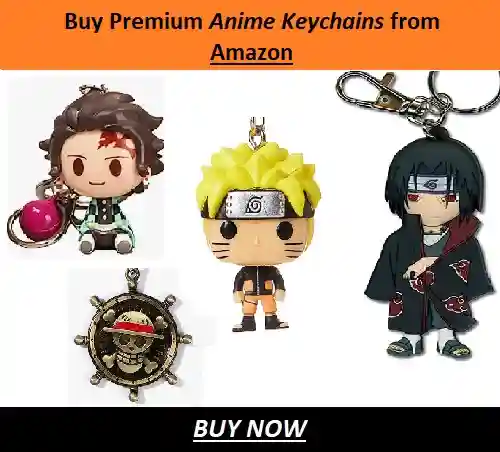 Jujutsu Kaisen Chapter 186 Spoilers & Raw Scans
Finally, the confirmed spoilers of Jujutsu Kaisen Chapter 186 are out. The next chapter will begin with the title, "Tokyo No. 2 Colony, Part 5."
The chapter will continue with the fight between Hakari and Kashimo. Hakari will attack with a single punch that sends Kashimo flying away,.
Hakari will follow Kashimo so fast and, then lands a powerful kick.
Hakari's body will accumulate an electric charge that Kashimo discharges and will blow Hakari's left arm off.
But Hakari will use his right arm to attack and left injured arm to defend. The chapter will reveal that when Hakari hits the "Jackpot

" he is able to get infinite cursed energy.
In short, when he hits that Jackpot he basically becomes immortal which is what saved him from Kashimo's attack. And since he has infinite cursed energy he is also able to execute his domain expansion as much as he wants, But only if he is able to keep hitting that Jackpot.
Kashimo will see that Hakari's arm is back to normal.
The chapter will end with Hakari starting to attack Kashimo again. Jujutsu Kaisen Chapter 187 Preview: Continuous Domain Expansions!!
Predictions:
Now that we know Hakari is here with his grand entrance, he obviously defeated Charles. However, we are yet to see any conclusion or aftermath of their fight.
Neither did we get more information about Hakari's domain and how he hit the jackpot. Moreover, we don't know if Charles is gone for good since we have no information on Hakari's score; OR if he teamed up with Hakari.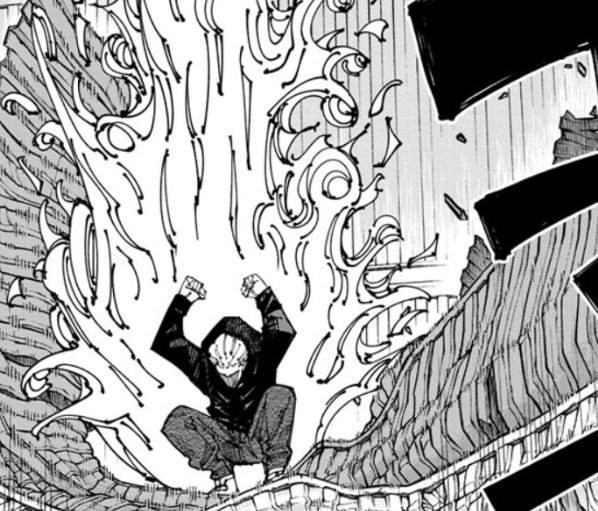 Moving on, we got some more information about Panda and his siblings, and it was quite emotional. An interesting thing to note here is that their father. We don't know if it was Masamichi or another mutated corpse, or perhaps just an analogy for us to understand that Panda is all alone now.
Sadly, after so much hype about Panda's sister core, we didn't see it much in action. On the flip side, we know that Masamichi passed his cursed technique to Gakuganji. Therefore, we still have hope for Panda.
However, how will he function without cores that stabilize him as a mutated corpse, and his powers remain a mystery for now? We might also get to see Panda with a completely new power-up.
Now, the current scenario has Kashimo, Hakari, and Panda. Since Panda is on the sidelines now, an epic fight between Hakari and Kashimo is about to begin. It would be interesting to see if Kashimo still goes after Panda to finish him off for good; so that they can receive points OR if Hakari would drag them away in a fight.
Additionally, Hakari's cursed energy seemed to have a boost up in the previous chapter's cliffhanger. So it is safe to say that we still don't know everything about his cursed energy and techniques. Therefore, we shall wait for the next chapter to tell us more.
---
Jujutsu Kaisen Chapter 186 Release Date
Chapter 186 of Jujutsu Kaisen will be out on May 29th, 2022, as per the schedule. Fortunately, there's no break this week, and we will be getting more information about Hakari and Kashimo's epic fight that's about to go down.
---
Where to Read Jujutsu Kaisen Chapter 186
Jujutsu Kaisen is officially available on Viz Media to read. The latest chapters are available to read free of cost. Therefore, we advise you to follow the manga there so that you don't miss out on the latest releases.
We will be back with more articles containing spoilers and raw scans of the latest chapters/episodes of various other manga and anime. We also regularly discuss the latest fans' theories and information. Hence, stay tuned to our articles, and feel free to browse or read more articles below.
Image Source: Viz Media
---
Do small things with great love.
Follow us on Twitter for more post-updates. 
Also Read-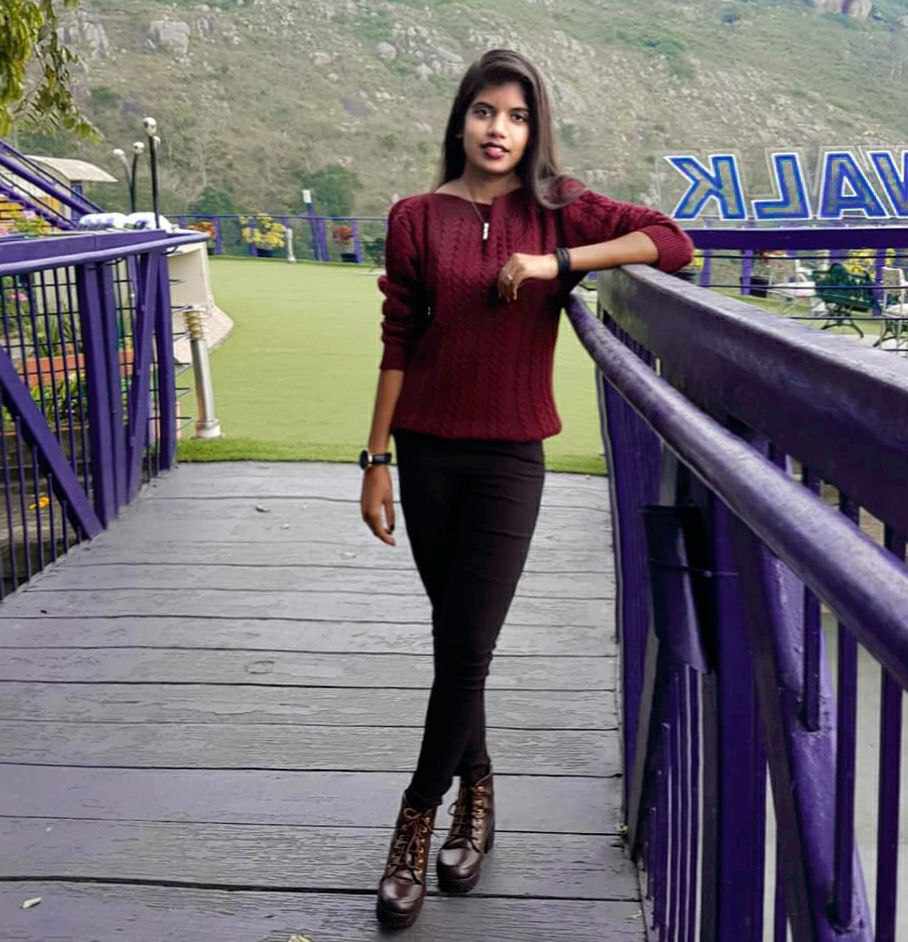 Starting off with love for medicine and plans for pursuing it, I found myself drawn to a mismatched career in Hospitality & Tourism. Little did I know that my passion and love for literature had always been by my side. Therefore, here I am now, sharing my words on multiple amazing platforms, one of which is Otakus Notes. What better way to put my abundance of love and knowledge of anime, manga, k-drama and webtoons, to use!