Last updated on June 20th, 2022 at 11:52 pm
This post is updated based on new information. 
The latest chapter revealed quite a few new things; therefore, Jujutsu Kaisen Chapter 188 spoilers are on their way to give us some early crumbs. It gave us a glimpse of a past conversation between Kenjaku and Kashimo. This means that it took us 400 years ago, just before Kashimo made the binding vow with Kenjaku. Therefore, to sum it up, let's look at what we already know so far.
The chapter continues the fight between Kashimo and Hakari. After Hakari opens his domain again, all the rules of Idle-Death Gamble get dumped into Kashimo's brain. So Kashimo now knows everything about this continuous domain. As expected from Kashimo, he immediately starts thinking of a way to defeat Hakari, regardless.
Now that the theme song has ended, Hakari has an increased probability of hitting another jackpot, but he isn't "unkillable." So to state the obvious, Hakari is about to gamble the Richii scenarios until he hits the jackpot again. All while both of them land back-to-back powerful moves on each other.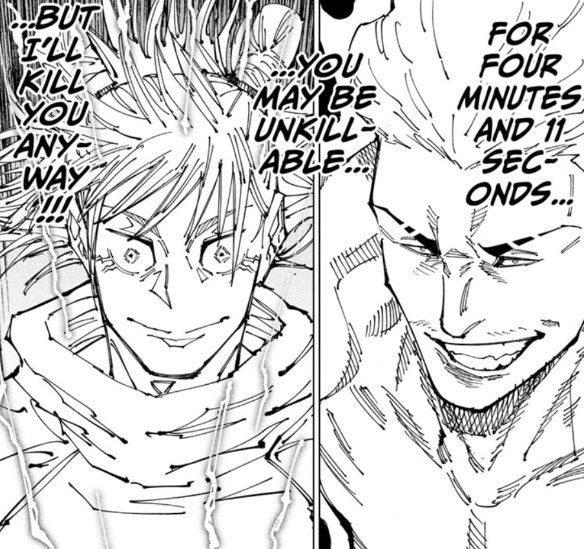 Hakari begins with one consecutive scenario, which means that scenarios with a 20% chance will play out. So the last scenario, which turns out to be the "Potty Emergency" scenario, plays out, and Hakari claims Richii. And guess what? Hakari hits an even-numbered jackpot.
Hence, so begins the Private Pure Love Train theme song, and for the next 4 minutes 11 seconds, Hakari is "unkillable." Kashimo thinks that only losers would think of waiting out the theme song and then trying to defeat Hakari. Therefore, he makes a fierce battle cry and announces that he will defeat him regardless of his power-up.
It is now that we get a glimpse of Kashimo's past. We see Kashimo sitting on a battlefield piled up with countless bodies showcasing the massacre he just finished. He then asks Kenjaku, who is the strongest sorcerer he knows. Kenjaku replies to him that it's Sukuna who has been long gone for over 600 years.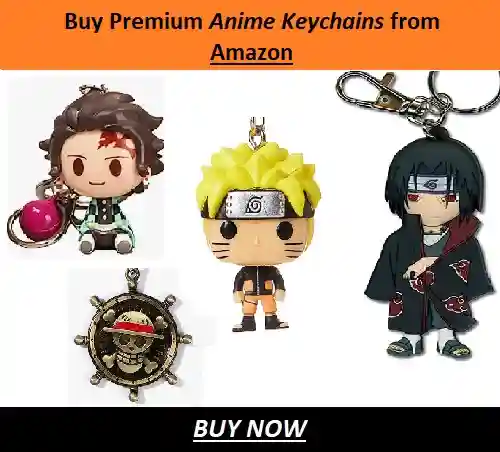 This was enough to convince Kashimo to accept Kenjaku's offer. This means that he accepted the binding vows or whatever deal Kenjaku offered so that he could fight Sukuna one day. The chapter ends here, showing us an old Kashimo in his real body.
Jujutsu Kaisen Chapter 188 Spoilers
Finally, the spoilers of Jujutsu Kaisen Chapter 188 are surfaced, and it seems like the fight between Hakari and Kashimo will end in this chapter. Presently only a glimpse of confirmed spoilers is out. So let's discuss.
The next chapter will begin with the continuation of Hakari vs. Kashimo.
Kashimo will dodge and wait for the exact time. He will be able to attack Hakari with a critical hit, and at the same time, Hakari's immortality will end.
Kashimo will say, "it's over now."
On the other hand, Hakari will unleash his another domain expansion, even with a hole in his side, to Kashimo's shock. There's no guarantee it will work even, but Hakari will take a huge gamble.
Preview: Wagering even in death! That's what a gambler is.
We will update this post, once we get more spoilers.
---
Must Read:  Top 10 Strongest Jujutsu Kaisen Female Characters (Ranked)
---
Predictions: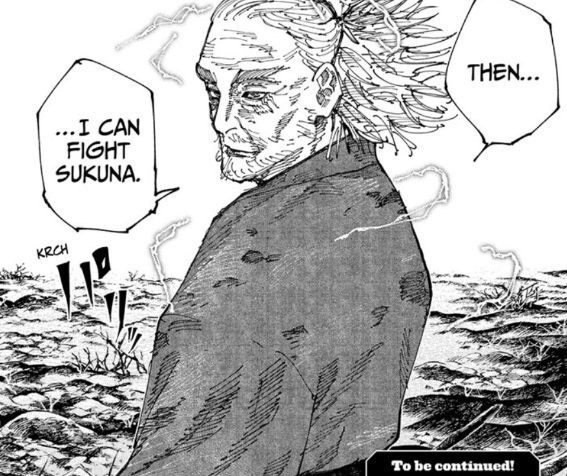 We finally have an answer for Kashimo's impatient quest to find Sukuna. He accepts Kenjaku's offer to fulfill his hunger for a good fight, which makes him true to his personality. However, we don't know what relationship he had with Kenjaku to spare him and why.
The flashback also gave us a hint about someone else as Kashimo mentions that the Date Province of Michi-Noku witnessed the greatest cursed energy output ever. However, this is too small a piece of information to deduce anything.
Additionally, we don't know what Kenjaku had Kashimo do for him. The answer to this seems a lot of chapters away. The next chapter is likely to continue Hakari and Kashimo's fight.
Furthermore, by the time the current bonus of Hakari ends, the increased possibility would have ended. Perhaps a tiny hint that the fight is about to be dominated by Kashimo next. Besides, we haven't seen his full powers or even his domain, if he has one.
---
Jujutsu Kaisen Chapter 188 Release Date
Chapter 188 will be out on June 19th, 2022, as per the schedule. Luckily, we don't have a break this week. Our wait for this chapter will be short and sweet.
---
Where to read Jujutsu Kaisen Chapter 188
Jujutsu Kaisen is officially available to read on Viz Media. The latest chapters are available to read free of cost. Therefore, we advise you to follow the manga there so that you don't miss out on new releases.
We will be back with more articles containing spoilers, release dates, and the latest information on various other manga and anime. Until then, stay tuned and check out some more interesting articles from us below.
Image Source: Viz Media
---
Do small things with great love.
Follow us on Twitter for more post-updates. 
Also Read-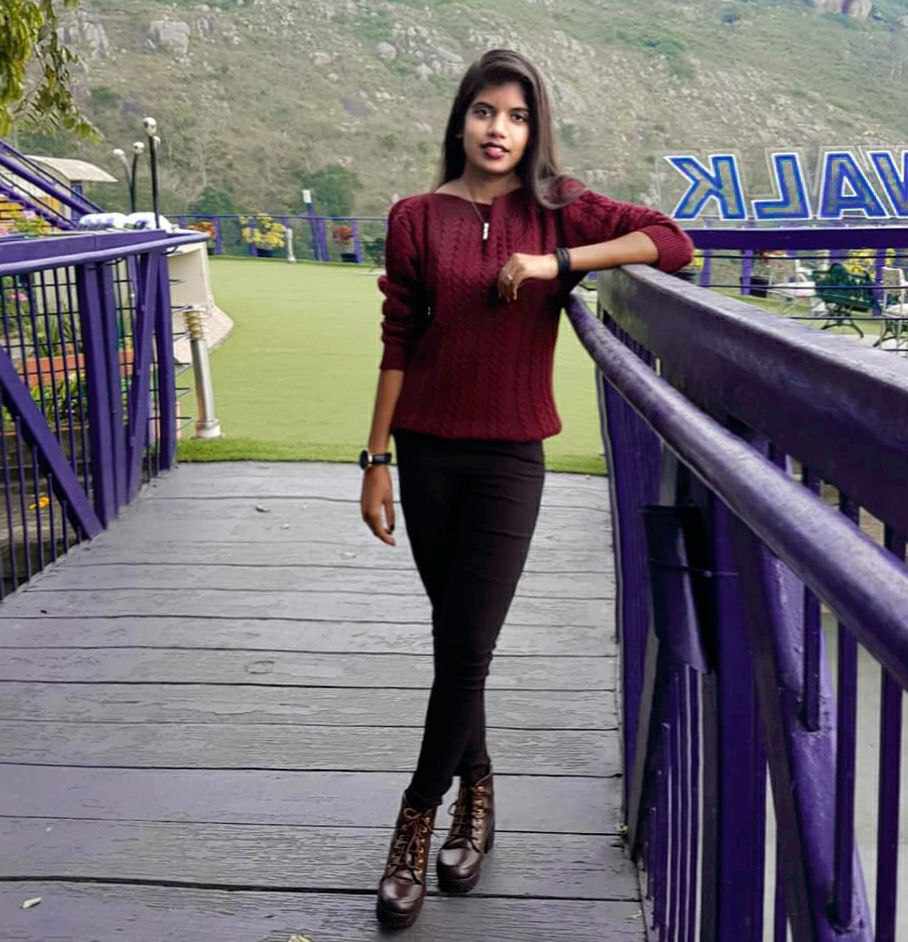 Starting off with love for medicine and plans for pursuing it, I found myself drawn to a mismatched career in Hospitality & Tourism. Little did I know that my passion and love for literature had always been by my side. Therefore, here I am now, sharing my words on multiple amazing platforms, one of which is Otakus Notes. What better way to put my abundance of love and knowledge of anime, manga, k-drama and webtoons, to use!