Last updated on June 27th, 2022 at 11:03 am
This post is updated based on new information. 
Gege is making sure our brains never run out of action-packed chapters to enjoy. The latest chapter is dense on the action and hype, which means Jujutsu Kaisen Chapter 189 spoilers are on their way to tell us more. Kashimo is so close to overpowering Hakari. Just when we thought this fight couldn't get any more brutal, we see Hakari's face blowing up. Before we get into any more spoilers, let's sum up what we know so far.
The chapter intensifies the fight between Kashimo and Hakari. They both exchange powerful blows on each other multiple times. However, Kashimo manages to blow up half of Hakari's face, exposing his face muscles and jaw. Kashimo decides that, no matter how powerful his reversed cursed technique is, it certainly can't be strong enough to regenerate his head.
Therefore, Kashimo plans to blow up Hakari's brain. Another reason for this is that a sorcerer needs his brain to focus the reversed cursed energy on the rest or any specific part of their body.
Following this, Hakari being as cool as ever laughs it off and re-generates immediately. He decides to hit his punches with even more brute force now.
This continues till there are only eight seconds left for the theme song to end. And within these mere seconds, Kashimo retrieves a massive streak of electrical feedback using his staff pierced in the ground at some distance. Talk about sneaky yet clever strategy. This streak pierces through Hakari's left side of the torso, blowing it up to pieces.
Just then the theme song ends, marking the end of Hakari's "unkillable" period. Surprisingly, the man opens up his domain again. Neither Kashimo nor we thought the continuous domain saga will repeat. And it is even more unexcepted if we consider Hakari's crippling body.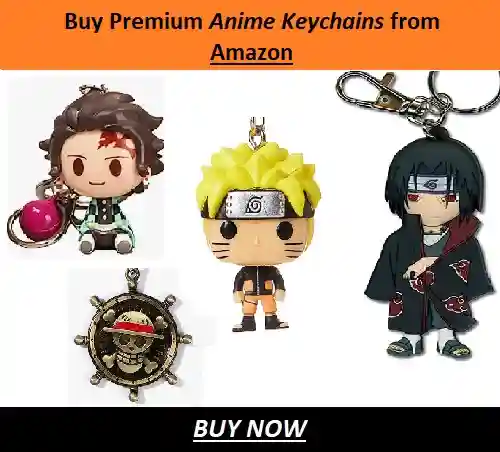 Jujutsu Kaisen Chapter 189 Spoilers
Finally, a glimpse of confirmed spoilers has surfaced, showing the continuation of the fight between Hakari and Kashimo. Sadly, we will have to wait for 2 more weeks to get the conclusion of the fight. As in Chapter 189, they will fight till the end, and Jujutsu Kaisen Chapter 190 will go on break next week. Therefore, we all have to wait for two more weeks to know the winner of this fight. Back to Chapter 189:
The next chapter will begin with the continuation of the fight between Hakari and Kashimo.
Hakari will be able to recover right away with a sudden jackpot from time-reduction mode.
Hakari will try to knock Kashimo into the water because he believes fighting there will be better for him.
We all know that in the purest form, water is an electrical insulator. It means in pure water, free of ions, Kashimo cannot conduct electricity or allow the current to flow.
There will be five seconds remaining in Hakari's round, and the two of them will start going all out while they are underwater.
But then Kashimo will decide to use a special technique at the end of the chapter.
Here's a glimpse of the confirmed spoilers of Jujutsu Kaisen Chapter 189. It's up to Gege sensei to decide who will win. Many fans are predicting that the fight will end the same as Yuta vs Ishigori, where in the end, Yuta satisfies Ishigori by defeating him. In the same way, Hakari will satisfy Kashimo to have a great fight, and in the end, he will share all his points with Hakari.
Note: Jujutsu Kaisen will be on Break next week in Weekly Shonen Jump Issue 31, the series returns in Issue 32.
---
Predictions:
Gege is playing with our hearts again. Because considering how the story is progressing, Gege is hinting Hakari to be another one of those characters that he might just get rid off. Even more so because he has never been afraid to eliminate any character regardless of their potential or popularity. Nanami and Nobara's flashbacks, eh?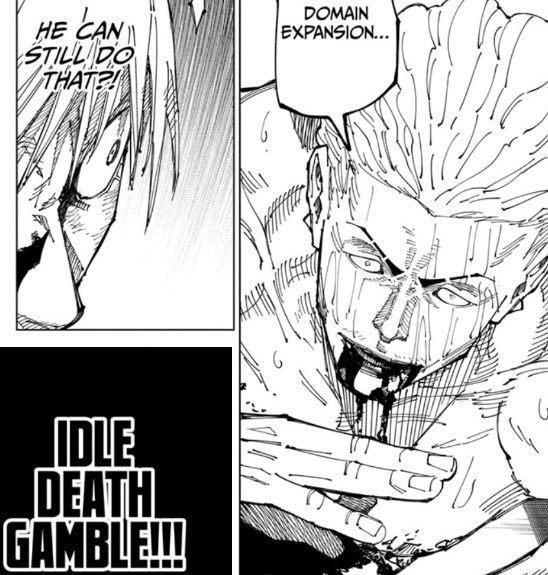 Coming back to this chapter, the fight is still neck and neck. Neither of them is letting the other overpower them. Since the chapter ended on a similar cliffhanger with Hakari again opening up his domain, the fight is likely to continue for a few more chapters.
It will be interesting to see which path Gege chooses. One is to show Kashmio's wisdom and authenticity as a 400 years old veteran sorcerer. Two, Hakari's skills and innovation as a current-gen sorcerer.
Three, they could both be making a deal at the end, for all we know. Kashimo has no personal beef with the Jujutsu High students as long as he finds Sukuna. So we still have the latter possibility.
Regardless, considering the fact that Kashimo hasn't shown his full powers yet, we might get some unexpected moves from him. Because let's not forget he has been effortlessly handling Hakari's powerful punches with barely any damage.
All in all, we can expect more action-packed chapters to come next.
---
Jujutsu Kaisen Chapter 189 Release Date
Chapter 189 will be out on June 26th, 2022, as per the schedule. Luckily, we don't have a break this week. Our wait for this chapter will be the usual so hold on to your excitement and stay hyped.
---
Where to read Jujutsu Kaisen Chapter 189
Jujutsu Kaisen is officially available to read on Viz Media. The latest chapters are available to read free of cost. Therefore, we advise you to follow the manga there so that you don't miss out on new releases.
We will be back with more articles containing spoilers, release dates, and the latest information on various other manga and anime. Until then stay tuned and check out some more interesting articles from us below.
Image Source: Viz Media
---
Do small things with great love.
Follow us on Twitter for more post-updates. 
Also Read-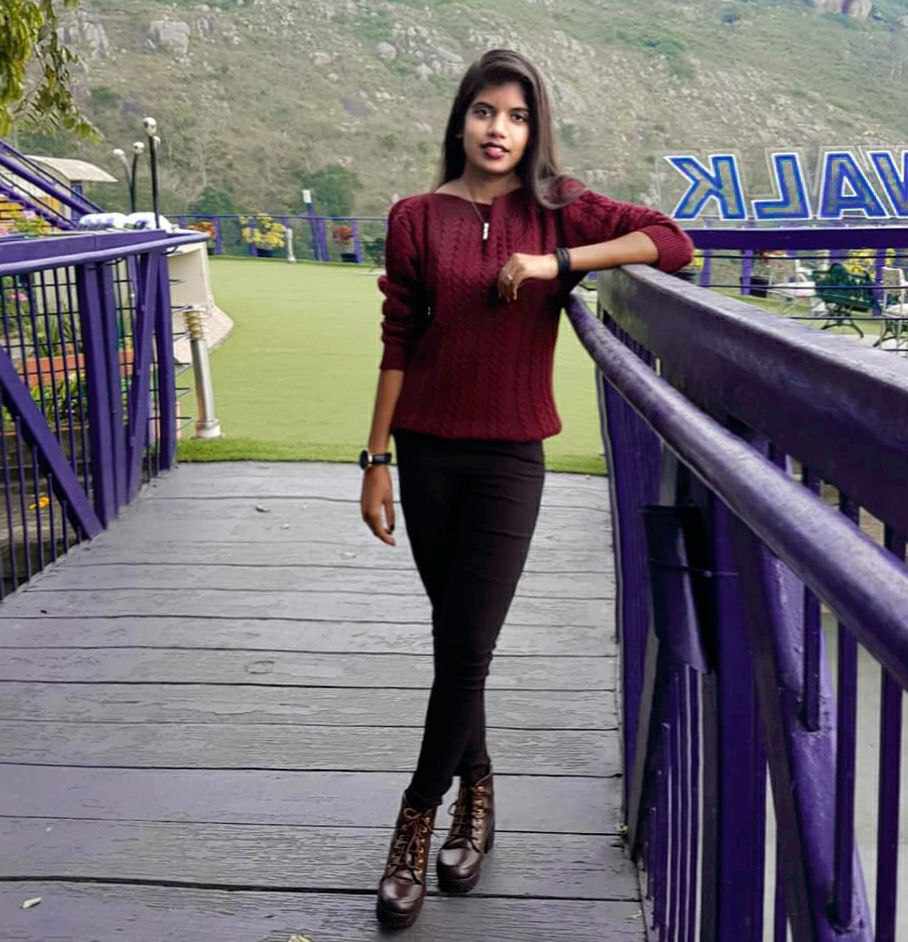 Starting off with love for medicine and plans for pursuing it, I found myself drawn to a mismatched career in Hospitality & Tourism. Little did I know that my passion and love for literature had always been by my side. Therefore, here I am now, sharing my words on multiple amazing platforms, one of which is Otakus Notes. What better way to put my abundance of love and knowledge of anime, manga, k-drama and webtoons, to use!