Last updated on July 24th, 2022 at 06:58 pm
Kaiju No 8 Chapter 66 gave us a fight that was long overdue between our beloved Kafka Hibino and the Vice-Captain of the Third Division Soshiro Hoshina. With so many fans asking for a weekly release of the manga pretty soon, we can expect Kaiju No. chapter 67 spoilers are to be on the way.
The chapter starts off with Hoshina taking Kafka to the Ryunei Shrine. He tells Kafka that the spirits of those who gave up their lives subjugating Kaiju have been enshrined here. This includes Hoshina's ancestors.
Hoshina and Kafka talk about the Mega-Monsters from the Meireki Era in 1657 and tells him that that shrine is where that battle took place.
Hoshina then removes his jacket and, in a serious cold manner, asks Kafka to show him his development. The friendly but intense training Hoshina promised Kafka begins. Kafka vows he won't hold back, and they both take their fighting stance.
Hoshina eggs Kafka on, to which Kafka responds by throwing a series of fast punches. Easily dodging them, Hoshina punches him, throwing Kafka off his feet and pushing him back.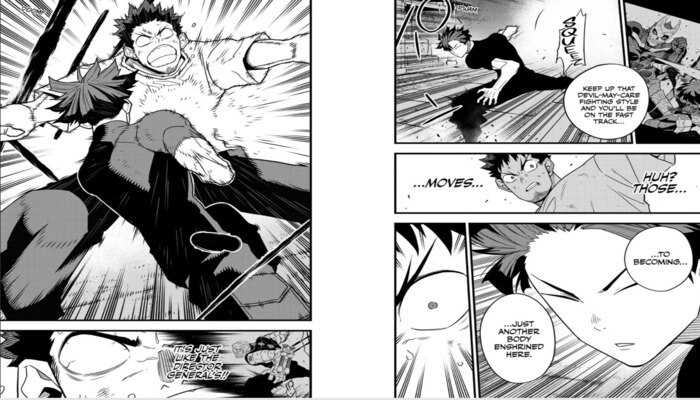 Kafka acknowledges his former Vice-Captian's strength but holds his ground. Kafka then showcases great determination. Trying to land blows on Hoshina but only gets himself beaten up by the Vice-Captain.
Hoshina then commends Kafka on becoming more experienced. Since Kafka left the third division and has gotten stronger, he even commends him for not slacking one day.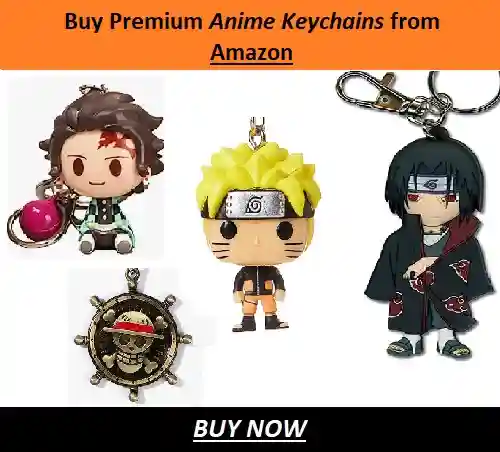 Then he immediately punches him in the torso and tells him it's still not enough and that he'll have to develop more as he is about to block a blow from Hoshina.
The vice-captain tells him that he has a bad habit of relying on the Kaiju's healing and strength, fighting recklessly, and warns him that it will be his end one day if he keeps it up.
Vice-Captain then shows KafkaTroop Style Hand-to-Hand Combat. With just one punch, Kafka is on the ground. Hoshina then tells him that the form of combat he just used is based on the continuous monster subjugation fighting method, perfected by the previous Director-General of the Defense Force, Isao Shinomiya. 
Hoshina then tells him more about the style of combat. He tells Kafka that to deal with their situation, they have to make Kafka stronger in order to decrease the time he spends as Kaiju No. 8
Hoshina then tells him to grow stronger and challenges him to take his place next to Commander Ashiro. Kafka gives a firm "Yes." This moment gave us a very soft moment between the student and teacher. But it didn't last long. Hoshina breaks the ice by holding Kafka in a hilarious headlock, punishing him for his overconfident tone.
Just as they are about to leave, Kafka bows in front of the gate. As he looks up, he sees a mysterious figure in a traditional Japanese war suit with a spear and a demon mask, glaring his eyes sharply at Kafka.
Hoshina calls Kafka out, and he snaps out of it, wondering what he just saw in the shrine or who?
Kaiju No 8 chapter 67 spoilers
Chapter 66 showed us a glimpse at the end of the chapter of a warrior with the demon mask dressed, ready for combat. This warrior looked much like the warriors shown to fight monsters in the 16th century.
As per Hoshina, the spirits of the fallen warriors were enshrined at the Ryunei Shrine. Among popular fan theories, one suggests that the warrior shown at the end of the chapter could also be like Kafka.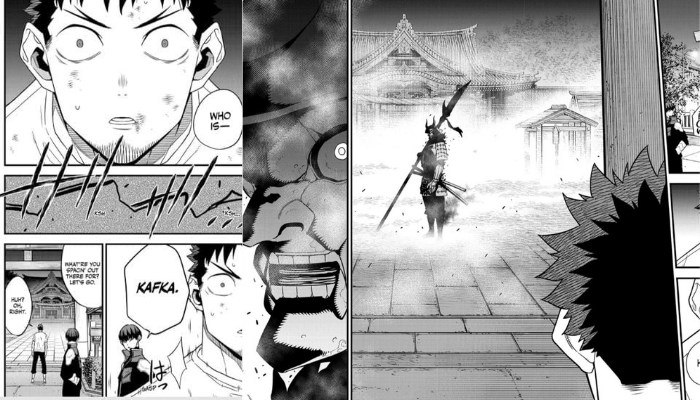 Having the ability to transform into a kaiju. Which allowed the warriors to subjugate the massive amounts of monsters they subjugated in the Edo Period.
This chapter also confirms that Kafka is on a path of growth and showcases his determination to become more powerful.
Naoya Matsumoto is onto something really good with the release of recent chapters. We get to see a lot of character development, and yet there is a lot to be revealed about the Defense Force, the new mysterious Japanese warrior, and Kaiju 9's plans.
 He has done a great job so far keeping up with the reader's expectations, even surpassing them sometimes. Leaving fans with just enough satisfaction whilst building up suspense.
---
Kaiju No. 8 Chapter 67 Release Date 
Kaiju No. 8 releases a chapter every two weeks. Chapter 67 will release on July 21, 2022. This also means we shall get the raw scans to the chapter soon.
---
Where to Read Kaiju No 8 Chapter 67
Fans can read Kaiju No. 8 Chapter 67 next week on July 21, 2022. You can read all chapters of Kaiju No. 8 on the official shonen jump manga website. Viz provides free access to the most recent chapters of the selected manga. So get over to the website and enjoy the manga.
With this, we shall conclude this article. If you liked this article, stay tuned because we will be covering a lot of other anime. We'll be returning soon with more spoilers and the most recent information on a variety of other manga and anime.
---
Do small things with great love.
Follows us on Twitter for more updates.
Also Read: