One of the best pirate animes of all time, One Piece boasts of a great set of characters. The vast diversity of the people involved in the series and their uniqueness makes it unique.
In One Piece, we follow the journey of Monkey.D.Luffy, who is set out on his journey to becoming the Pirate King and discover the greatest treasure, "One Piece".
As we have followed Luffy in his adventures, we have encountered various characters, including friends and foes. They had unique fighting styles and powers, and it is needless to say that Luffy gained essential lessons from every fight, which proved handy in the long run.
Today, we are going to rank the top 30 strongest characters in One Piece. However, we are only going to rank the living characters, which is why we need to exclude the likes of Whitebeard, Ace, Oden and others.
Top 30 Strongest Living Characters in One Piece –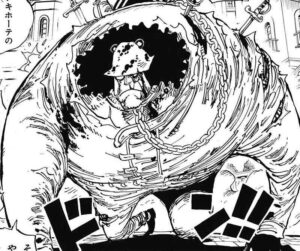 We are starting strong on this list with the former Warlord of the Sea, Bartholomew Kuma. He proved pretty a troublesome character for Luffy and his gang and was also responsible for their separation during the Sabaody Archipelago Arc.
He was later transformed into a human weapon called "Pacifista" by Vegapunk. In addition to this, he also played a major role during the Summit War of Marineford against Luffy and the other pirates
---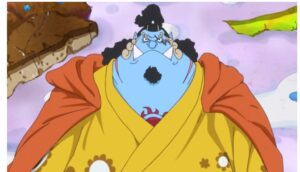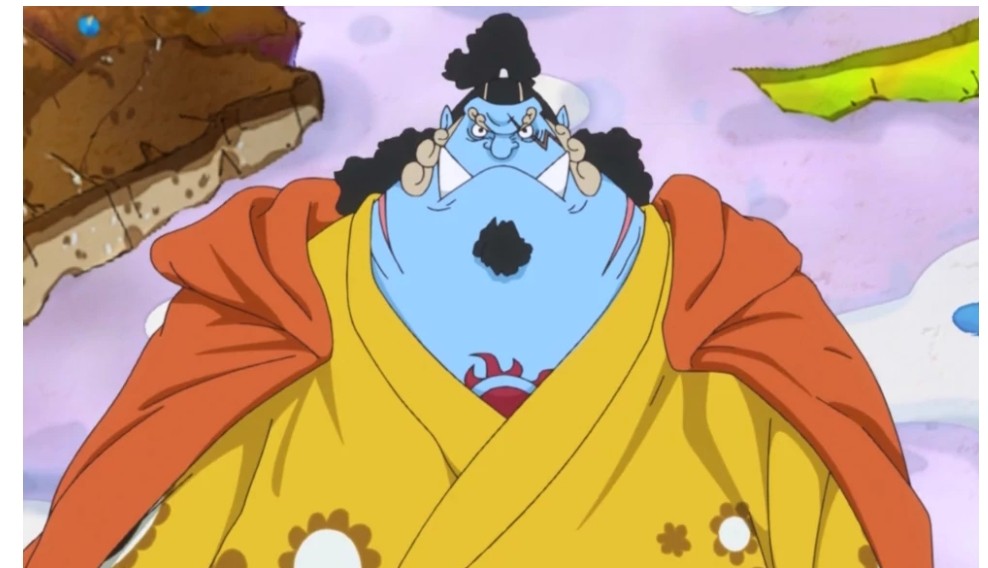 Another former Warlord of the Sea follows Kuma in this list. Jinbei is one of the strongest fish-man in the series and terrorizes his enemies with his skilful Fish-Man Karate.
He was also the captain of the Sun Pirates but later joined Luffy's crew during the Wano Country Arc. He is extremely powerful, which he demonstrated by taking on Ace and holding his own despite his opponent having Logia powers. On that note, Jinbei takes 29th place in this list.
---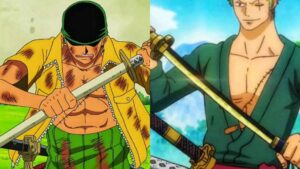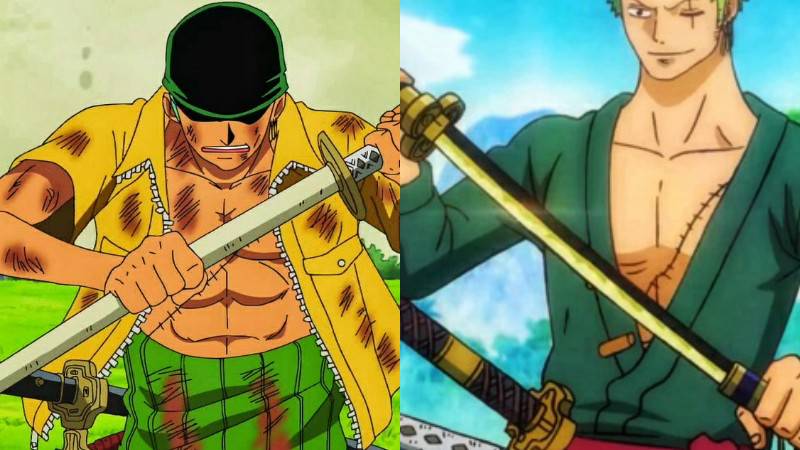 The first member from Luffy's crew to appear in this list is Zoro. Being the first member to be recruited by Luffy, Zoro boasts insane strength and sword skills.
To become the master swordsman, we have seen many incredible feats from this forgetful character. Although he doesn't possess any devil fruit power, it has never held him back as he has managed to slay his enemies countless times with his sheer skills and swordsmanship.
Moreover, he also possesses Busoshoku Haki and Kenbunshoku Haki, which makes him even more formidable combined with his swordplay.
---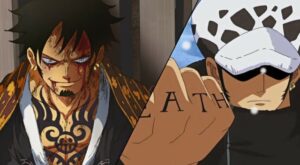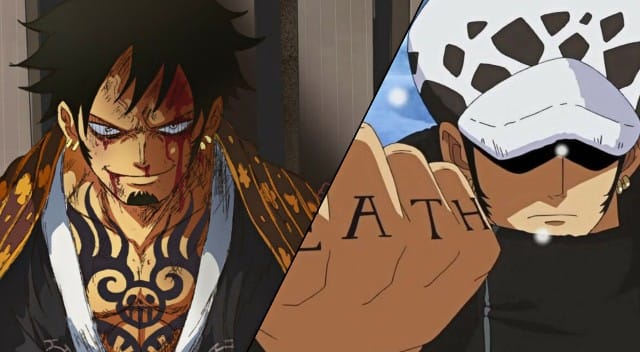 Law occupies the 27th position in this rankings and is the first member from the worst generation to be mentioned here. He has the nickname "Surgeon of Death", and he leads the Heart Pirates.
His Devil Fruit Ope Ope no Mi grants him the ability to create a blue sphere inside which he can manipulate space. It is known as the "operating room", in which he has complete control of things and is quite a versatile power.
Along with great physical strength, he is also a medicine expert and is a tactician master. 
---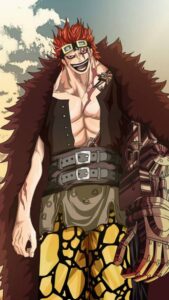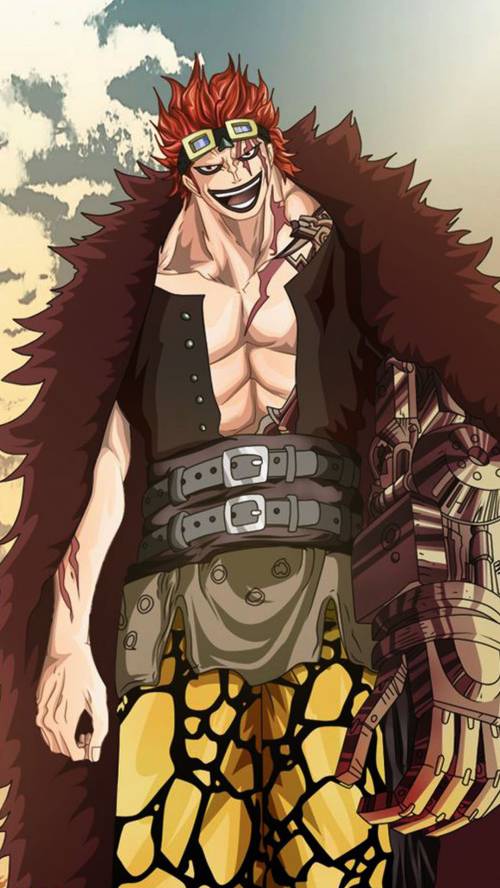 Another member of the worst generation comes in 26th place in this list. The captain of the Kid Pirates hailing from the South Blue became an ally of Luffy during the Wano Country Arc.
Unlike Law, Kid relies on his instincts as we saw how he was ready to attack the Big Mom Pirates even though they didn't match up to her strength.
With his Paramecia type Devil Fruit, he can manipulate magnetic forces and attract or repel metal objects at his will. He also demonstrated his resilience when he was able to withstand Rayleigh's Haki in the Human Auctioning House.
---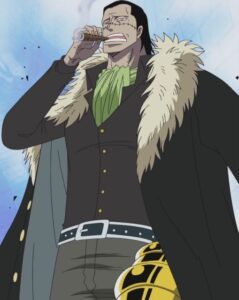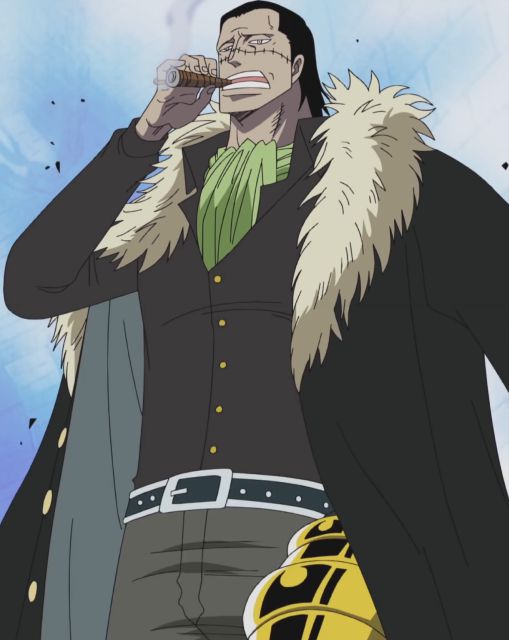 A former Warlord of the Sea, Crocodile, is one of the most formidable villains Luffy has faced to date. During the Arabasta Arc, he showed the readers how adept he was as a criminal mastermind as Luffy, and his crewmates were pushed into a corner.
His Devil Fruit, Suna Suna no Mi, which turned him into the sand, was a problematic power to deal with as almost all attacks passed through him. Crocodile later became an ally of Luffy during the Impel Down Arc and showed his battle prowess in the Summit War of Marineford.
He took on Donquixote Doflamingo and Dracule Mihawk simultaneously without suffering any injuries and even held his own against Admiral Akainu.
---
24) Donquixote Doflamingo –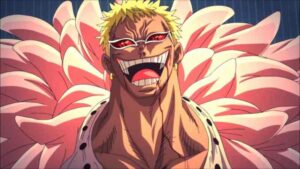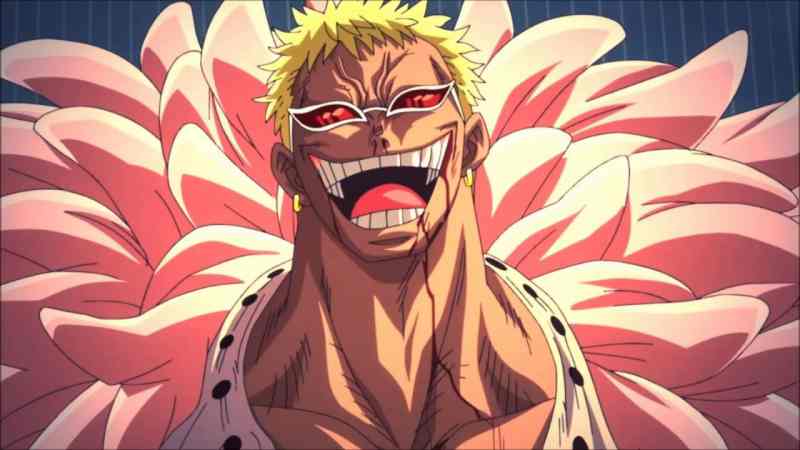 The Warlords of the Sea are dominating this list as Doflamingo secures the 24th position in the rankings. Being one of the terrifying villains in the series, Doflamingo wreaked havoc with his Devil Fruit, Ito Ito no Mi that allowed him to create and manipulate strings. 
With its razor-like sharpness and incredible durability, his strings provided a range of attacks when using them against his opponents.
Moreover, he is one of the few people in the series who can use all three types of Haki, thus establishing his power even more. During his fight against Luffy, Doflamingo pushed him to the extreme as Luffy had to surpass all his limits to win that fight.
---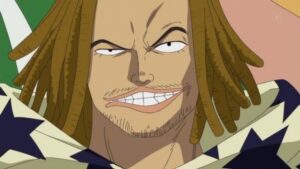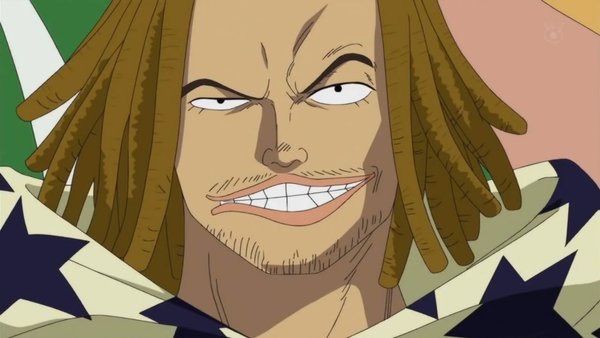 Usopp's father, Yasopp, stars as the first member of Shank's crew to be featured in this list. He is a highly skilled sniper with the nickname "Chaser". 
Being an officer of Shank's crew verifies his strength as he is also a top target in the books of the World Government and the Marines. He was recruited by Shanks in Syrup Village due to his sniping skills.
We also got an example of his capabilities when he managed to defeat Daddy Masterson, a highly skilled sniper of the Marines, in a one-on-one duel.
---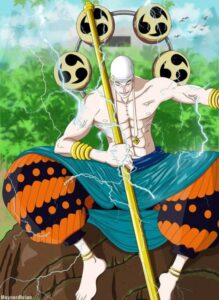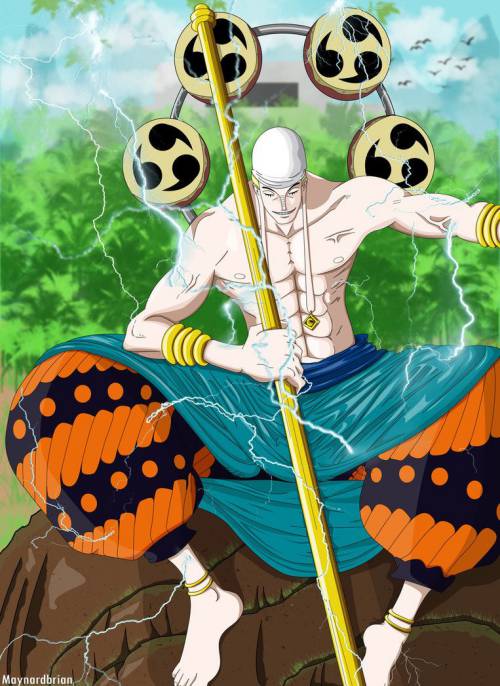 The "God of Thunder" was a formidable threat to Luffy and his crew during their adventures in Skypiea. Although Luffy had the type resistance in terms of Devil Fruit powers, Enel's insane electric output was too much for Luffy to handle.
He demonstrated his threat when he was able to defeat Kamakiri and Raki easily. Moreover, with the lightning-based power of his Goro Goro no Mi and his Kenbunshoku Haki, he terrorized the residents of Skypiea as none of them matched up to him.
---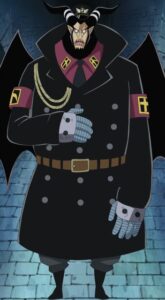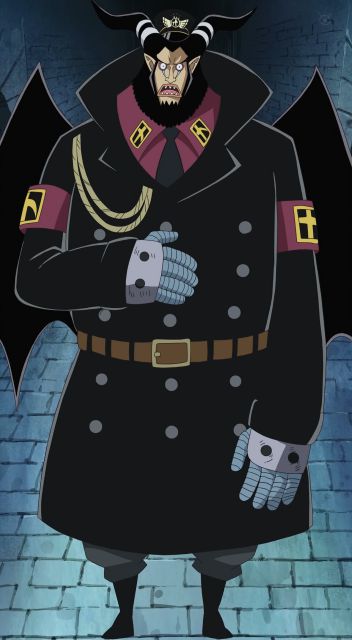 The strongest character of the Impel Down Arc, Magellan, comes in the 21st position in the rankings. As the Chief Warden of Impel Down, he was the most challenging enemy that Luffy had to pass through to rescue Ace; this task proved quite difficult as Magellan was able to overwhelm Luffy with the power of his Doku Doku no Mi.
It allowed Magellan to create and manipulate poison at his will, which could paralyze his opponents or even kill them with its highly corrosive toxin.
---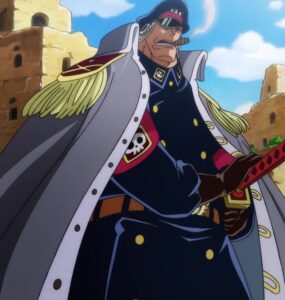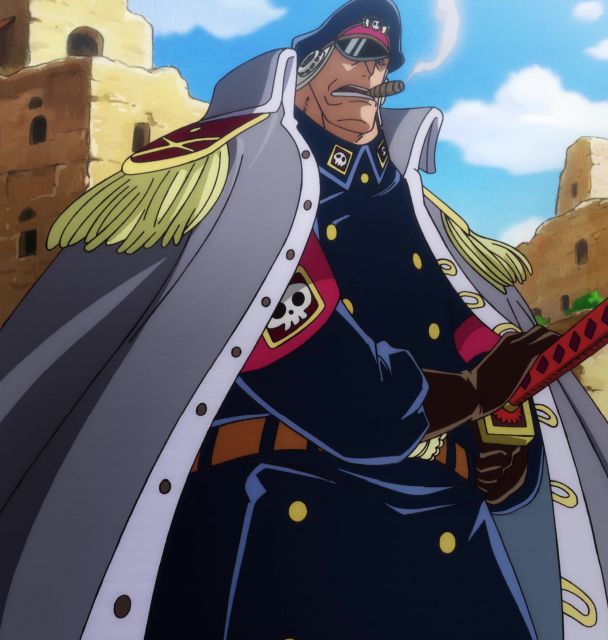 The former Chief Warden of Impel Down, Shiryu of the Rain, follows Magellan in the 20th place in this list. He later joined Blackbeard and is currently one of the Ten Titanic Captains of the Blackbeard Pirates.
His sadistic treatment of the prisoners led to him being imprisoned in level 6 of Impel Down. In addition to this, his Devil Fruit Suke Suke no Mi granted him the power of invisibility and also allowed him to turn anything he touched invisibly.
This power is great for stealth tactics and has a wide range of applications making him one of the formidable foes in One Piece.
---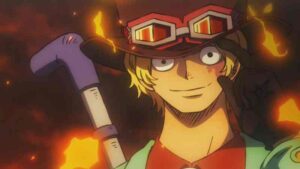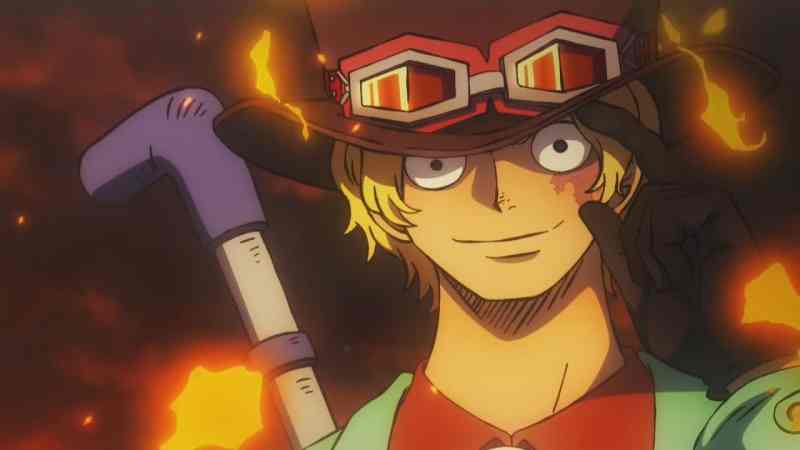 The sworn brother of Luffy and Ace manages to secure 19th place in the rankings. Being the No. 2 of the Revolutionary Army speaks volumes about his strength and why he is so high up in this list. Sabo ate Ace's Devil Fruit Mera Mera no Mi and gained his Logia Fire powers.
Thus, he continued Ace's legacy as a fearsome fighter. Sabo's signature fighting style was Ryusoken which involved the use of grips.
---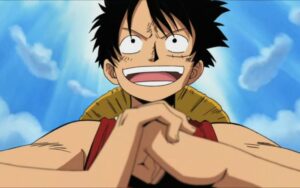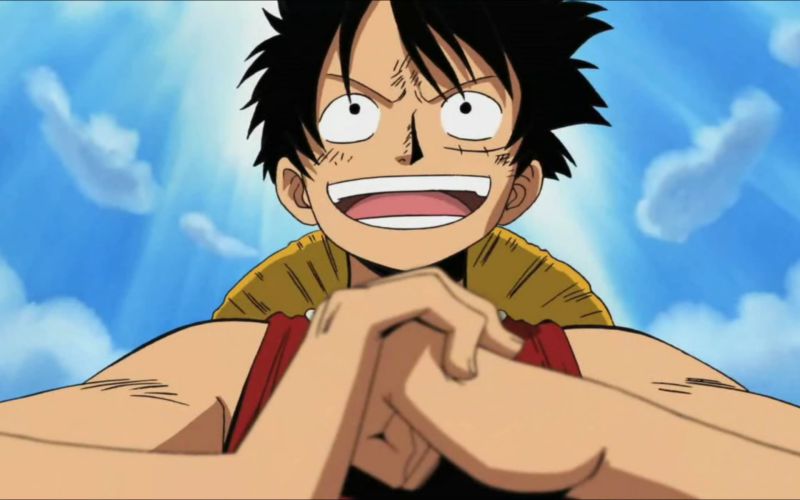 It is quite a surprise to see the protagonist of a series not even break into the top 15. However, that is the beauty of this series with its immensely powerful characters.
Luffy has managed to defeat many formidable opponents in his journey and has also levelled himself up in that process. He has the power of Gomu Gomu no Mi, which turned his entire body into rubber.
Although it is not a powerful Devil Fruit, Luffy made it seem the best Devil Fruit by training himself and adapting to its power. Luffy is also one of the few people who can use all 3 types of Haki.
---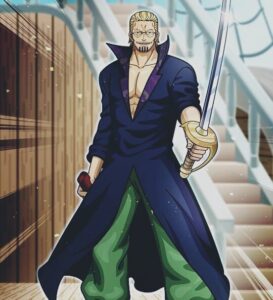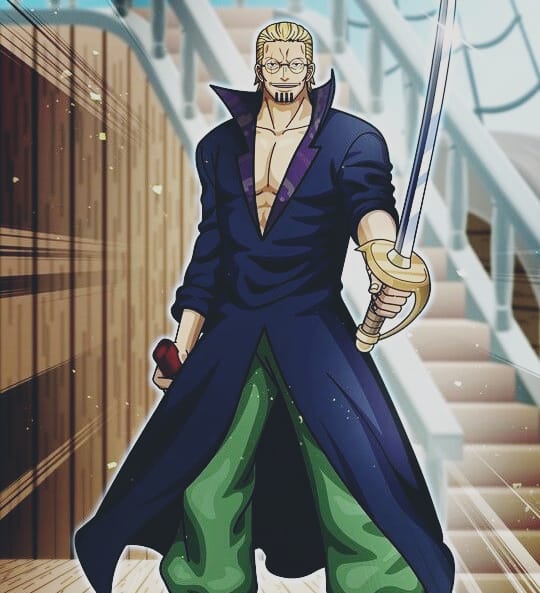 On the contrary to Luffy, it is no surprise to see the former Right-Hand Man of the Pirate King occupy 17th place in the list. Although he doesn't possess any Devil Fruit powers, he can dominate his opponents with the sheer force of his Haki. This establishes his insane strength and why Gol.D.Roger chose him as his Right-Hand man. 
---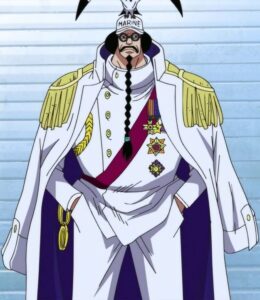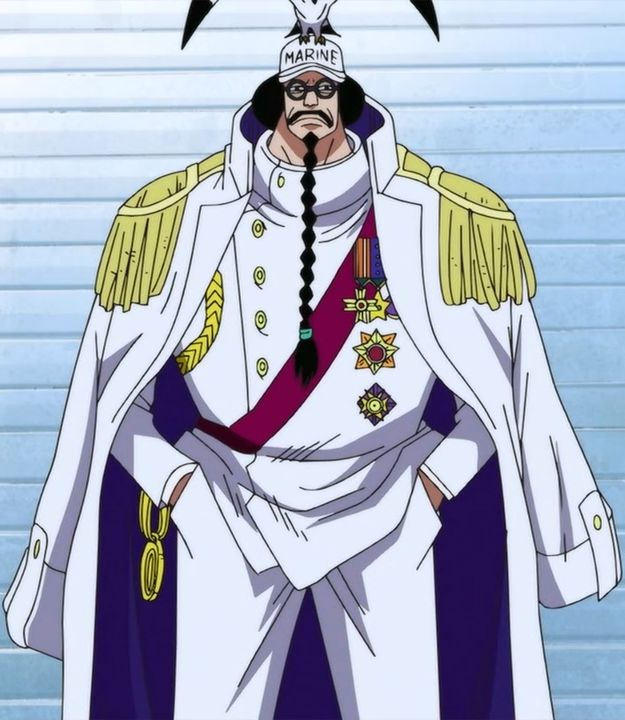 Sengoku the Buddha is a former fleet admiral of the marines. His name carries a certain weight due to all of the incredible achievements he accomplished before his retirement.
He was active during Gol.D.Roger's time and was on par with some of the strongest characters. Moreover, with his Devil Fruit Hito Hito no Mi, he struck fear in the heart of all the pirates.
His Mythical Zoan type fruit allowed him to transform into a giant golden Buddha, which earned him his signature nickname. 
---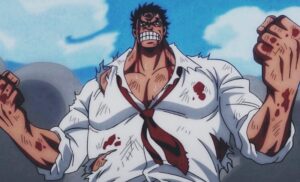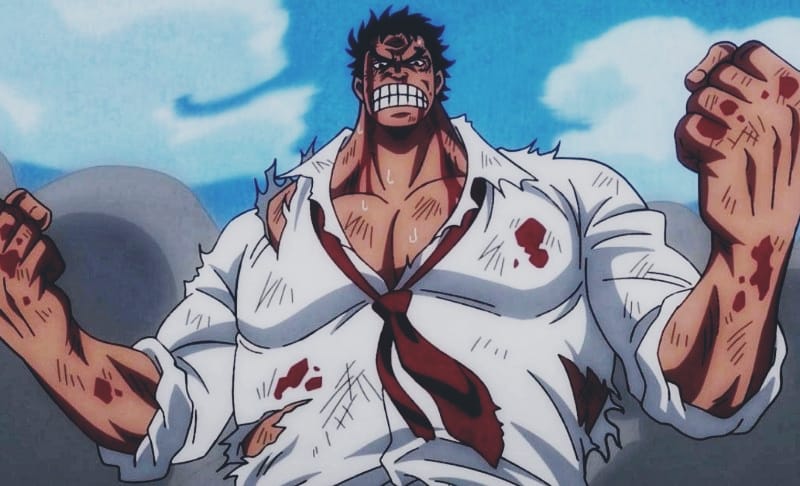 It is fair to say Monkey.D.Garp deserves the 15th spot in this list. As Luffy's grandfather and his mentor Garp possessed immense strength and fighting spirit.
He was a Vice-Admiral in the navy who also trained Koby and Helmeppo into fine marines. Apart from being a great teacher, he was famous for pushing Roger into a corner several times while fighting.
He was also offered the position of Admiral several times, which further speaks of his dominance.
---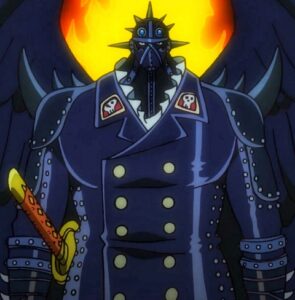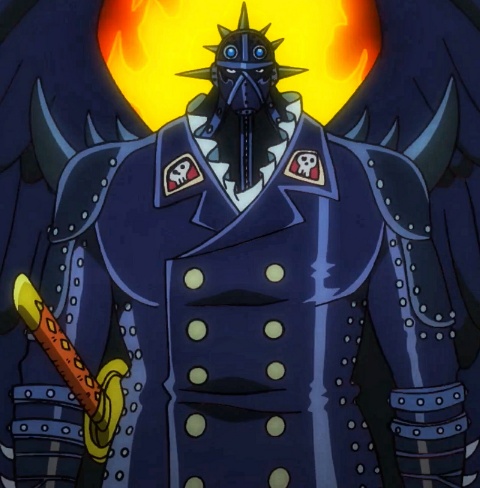 King is one of the closest confidants of the formidable Kaidou. He served as a major antagonist in the Wano Country Arc and terrorised his opponents with his Devil Fruit Ryu Ryu no Mi.
It was an ancient Zoan type fruit that allowed him to transform into a Pteranodon. This boosts his power even further and also grants him the ability to fly. In addition to this, he uses a katana and cut his opponents at the right moment.
---
13) Green Bull (Ryokugyu) –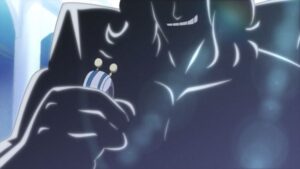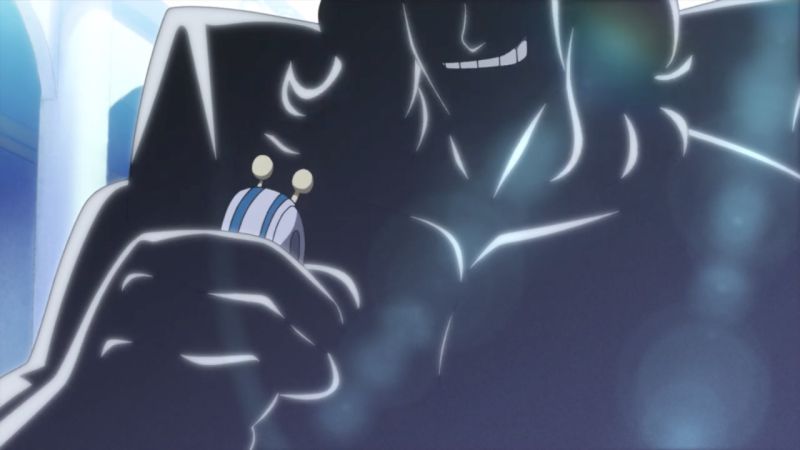 The current Admiral of the Marines takes the 13th position in the rankings. Although we have not yet seen much of Ryokugyu, it goes without saying that someone who has filled the vacancy left by Akainu and Aokiji possesses tremendous power.
Moreover, he hasn't eaten anything for 3 years and still has the strength to move around and engage in battle, which is an incredible feat in itself.
---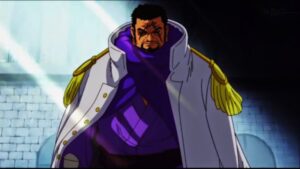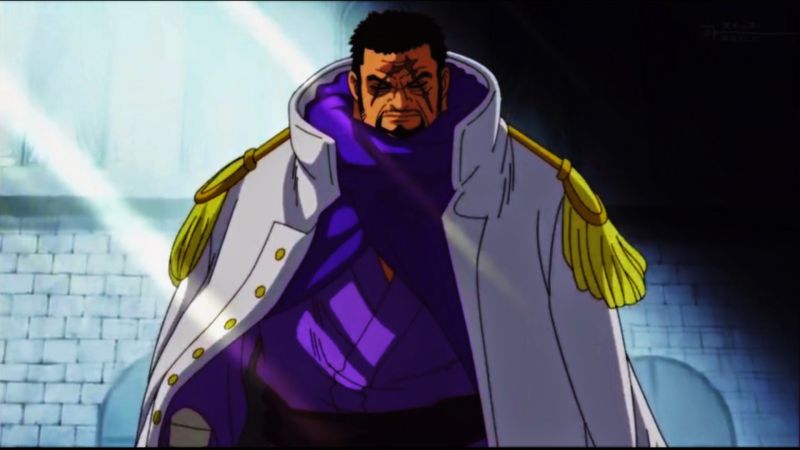 Fujitora was the other Admiral to be appointed alongside Green Bull to fill the two vacancies. He is a man with a heightened sense of moral justice who wishes to wipe out all the evil from the world.
He was one of the primary antagonists in the Dressrosa Arc, where he proved to be quite a handful with his Zushi Zushi no Mi devil fruit.
His paramecia type fruit grants him the power to manipulate gravity which is quite a rare type of power with a wide range of applications. This power is extremely hard for his opponents to overcome, giving him the edge in most battles.
---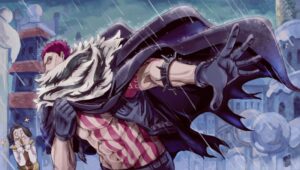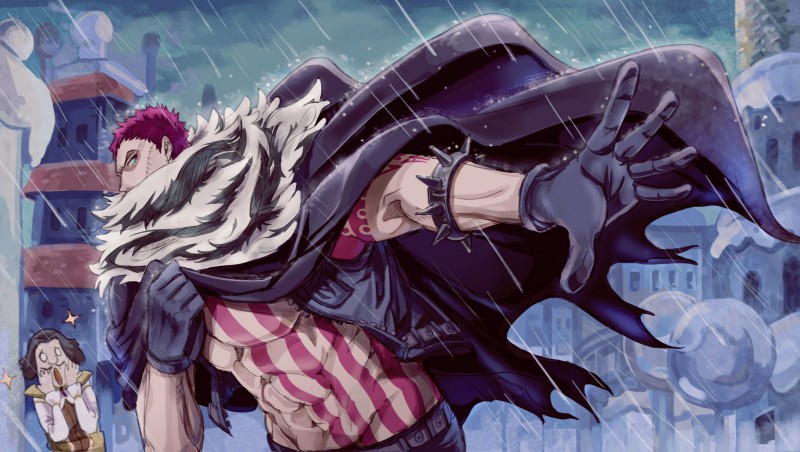 Charlotte Katakuri serves as one of the Three Sweet Commanders of the Big Mom Pirates. His actions as an antagonist in the Cake Island Arc has earned him such a high ranking in this list.
He is an extremely skilled wielder of his spear Mogura and it is his main weapon in battles. In addition to this, he has the power of the Devil Fruit Mochi Mochi no Mi that allows him to transform his whole body to Mochi and manipulate it at will.
---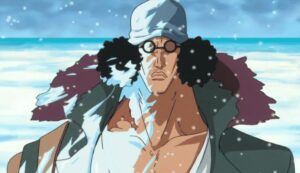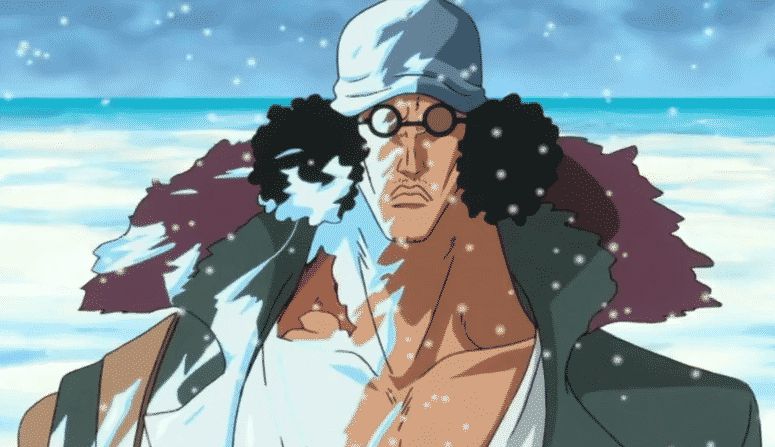 The former Marine admirals are dominating the upper half of this list. After losing the Fleet Admiral position to Sakazuki, he resigned from the Marines and joined Blackbeard. During his time as a Marine Admiral, everyone feared all around due to his ice-cold personality and powers.
He had complete control over his Hie Hie no Mi devil fruit, which granted him the power to transform his body into ice and manipulate it at will. However, he has been out of action for many years, which is why he couldn't place him above Kizaru.
---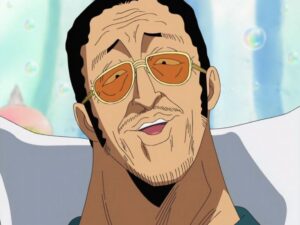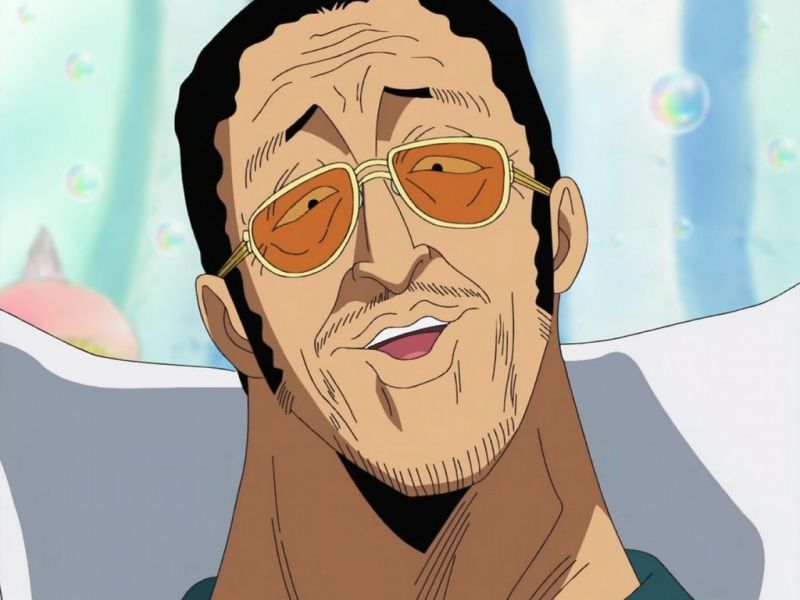 Kizaru was the third Marine Admiral along with Aokiji and Akainu. He was the only one who retained his position after the Summit War of Marineford.
Although he has a laid back personality, his combat skills are far greater than most of the characters in the series. Along with this, his Devil Fruit Pika Pika no Mi allows him to transform his body into light and use it in a variety of ways.
---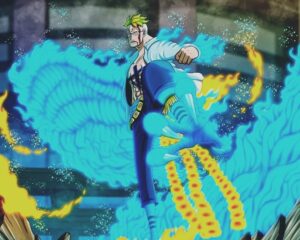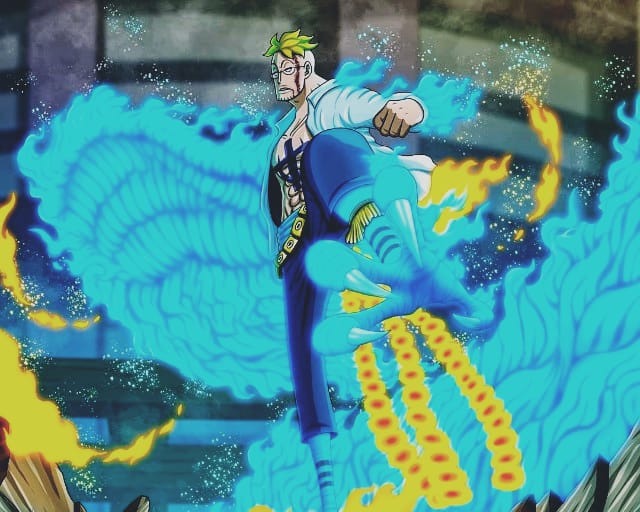 The character who has recently taken the latest chapters of One Piece by storm places in the 8th position in this rankings. Marco needs no introduction as he is one of the most trusted and skilful fighters in Whitebeard's crew.
Moreover, his Tori Tori no Mi Devil Fruit is one of the rarest types of Mythical Zoan fruit. It can not only turn Marco into a phoenix, but it also has healing properties, which are essential in long drawn out battles.
---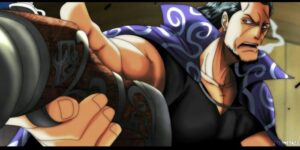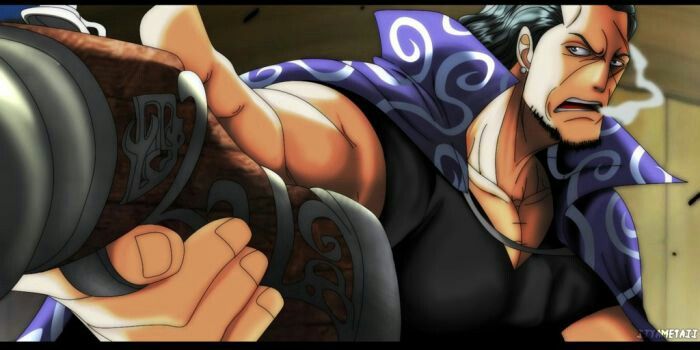 It goes without saying that the first mate of Shanks' Red Hair Pirates is one of the strongest characters in the series. He boasts of great experience in previous battles and has a wide range of tactics.
Although we are not aware of his complete abilities, we got an example of the threat he possessed when Kizaru refused to fight him despite holding him at gunpoint. In addition to this, he had also defeated Higuma's crew of Mountain Bandits single-handedly.
---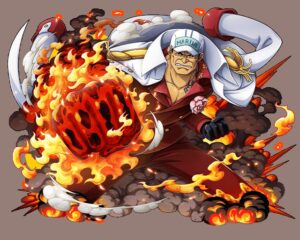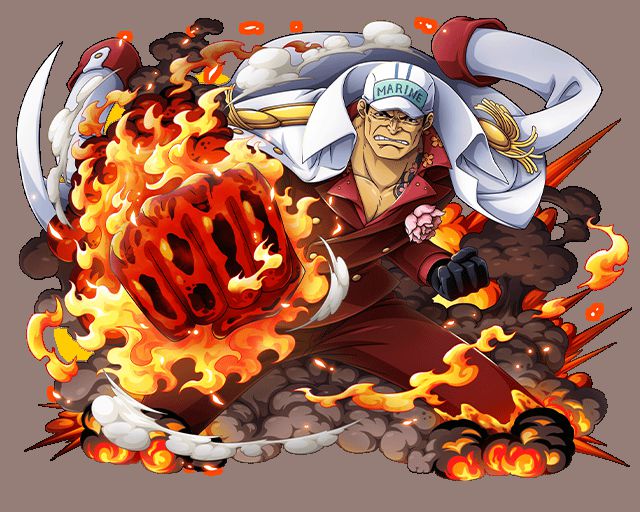 The last of the Marine Admiral trio places much higher than his compatriots since he was promoted to the position of Fleet Admiral after the Summit War of Marineford.
He left Kizaru and Aokiji behind in terms of skills and earned himself the highest position in the Marines with his power. Other than commanding his menacing presence with his tremendous strength, he utilises his volcanic powers from his Magu Magu no Mi Devil Fruit to the fullest extent.
---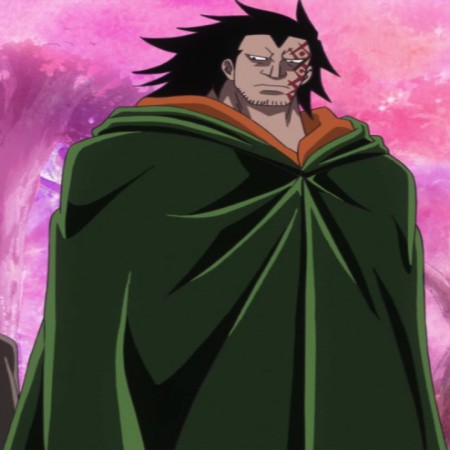 It comes as no surprise that the leader of the revolutionary army comes in the top 5 of this list. As a person who wishes to declare war against the World Government, he needs to be someone who can defeat the Marine Admirals easily.
This is why he even ranks higher than Akainu. Although his abilities have not yet been revealed, his stature as the "World's Most Wanted Man" speaks for itself.
---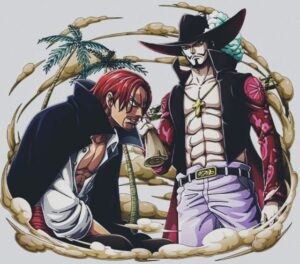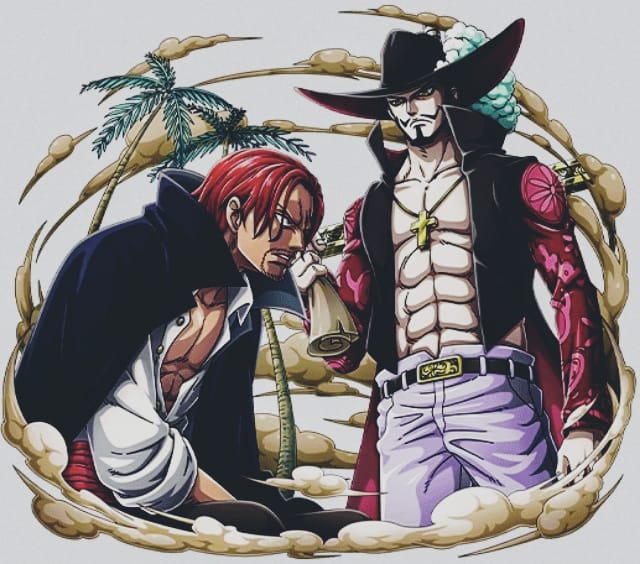 Shanks takes 4th place in this list. He is the first of the Four Emperors to be featured here as we move into the top half of the list.
Even without possessing any devil fruit powers, the fact that he has managed to make it so high up in the rankings tells all about his power.
He was also an apprentice in Roger's crew, where he had managed to gain valuable experience. Along with being a master swordsman, he is also proficient in using all three types of Haki.
Mihawk, aka Hawkeye, is the World's Greatest Swordsman who is said to be on the Yonko's level. In the past, he was Shanks' rival in the race of the World's Greatest Swordsman.
But after the incident, Mihawk declared himself stronger than Red Hair Shanks.
He is still a mysterious character who has unveiled only a glimpse of his power. It is challenging to compare both Shanks and Mihawk; that's why they both ranked the same.
---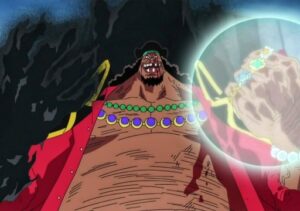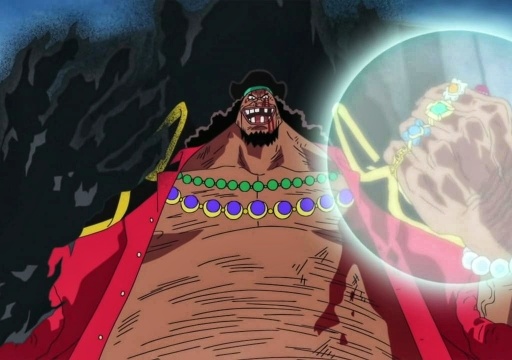 Marshall.D.Teach is one of the most threatening characters in the series. He has been one of the most powerful antagonists for a long time and has caused rampage wherever he went.
During the time-skip, he further increased his power level and went on to become one of the Four Emperors. His speciality is that he has the power of two devil fruits, namely Yami Yami no Mi and Gura Gura no Mi, which is an incredible feat in itself.
---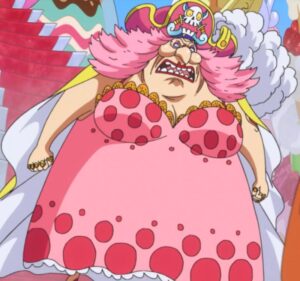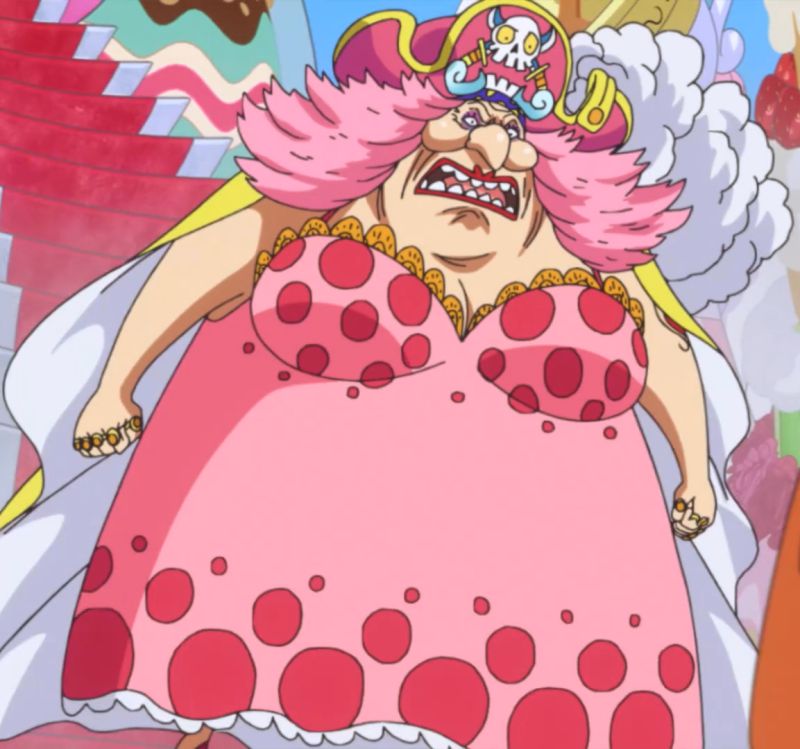 The third member of the Four Emperors, Big Mom, comes second in the list and just misses out on the first spot. She was always shown to be a fearful character, and we got to see her destructive power during the Cake Island Arc.
It proved insanely difficult for Luffy and his crewmates to rescue Sanji in her presence. Her Devil Fruit Soru Soru no Mi allows her to manipulate the souls of her enemies and makes it a horrifying Devil Fruit power.
In addition to these, she has three special Homies, namely: Zeus, Prometheus and Napoleon, to aid her in battle, which makes it almost impossible to even put a scratch on her. 
---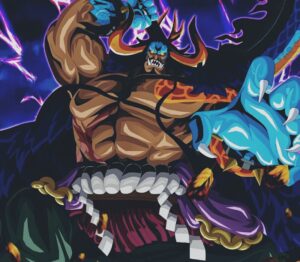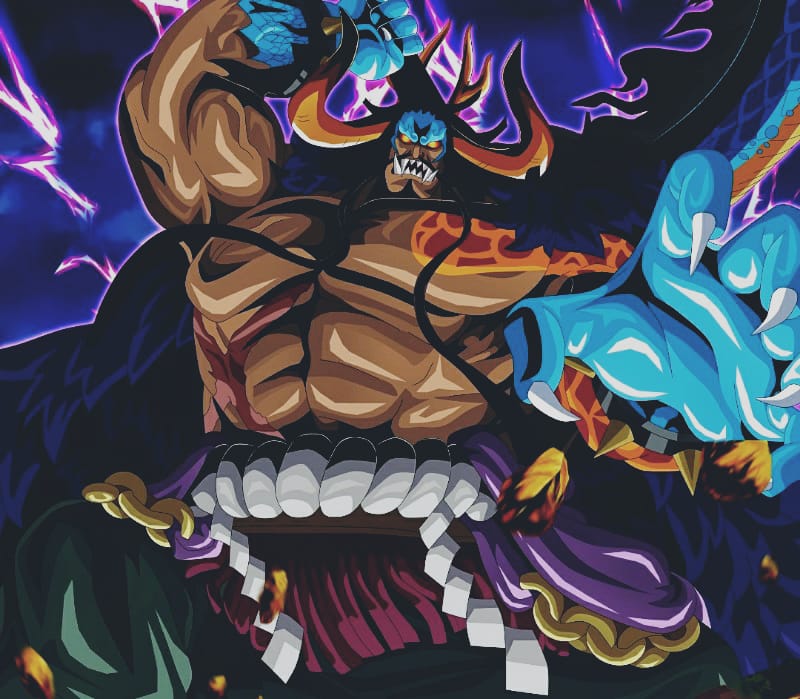 The first place in this rankings belongs to none other than the fearful captain of the Beast Pirates, Kaido. The man shrouded in mystery till the Wano Country Arc lived up to his name when he was finally revealed.
People tremble on hearing his name, and he has made the life of Wano Country's residents a living hell. His Uo Uo no Mi Devil Fruit allows him to transform into a serpentine Azure Dragon. His human-dragon hybrid form is the strongest in the series, which has also earned him the nickname "Strongest Creature."
---
Honourable Mentions –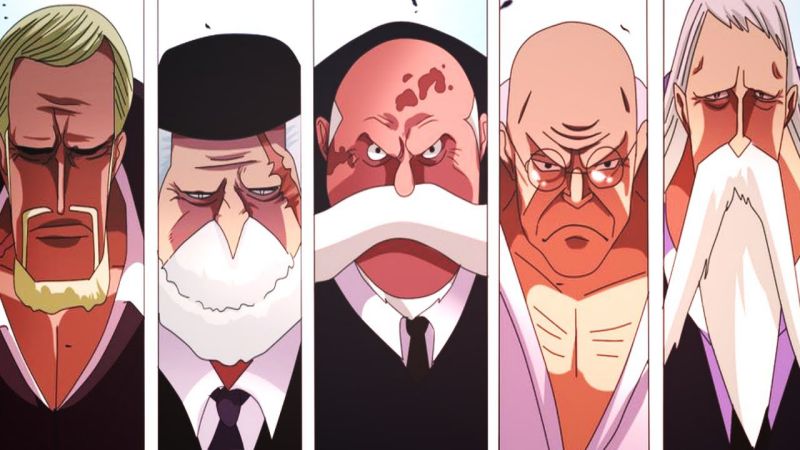 There was no way we could exclude the five elders from this list. Since we are not completely aware of their powers yet, we had to put them in the honourable mentions.
We can assume that the highest-ranking Celestial Dragons and the people holding authority over the entire world are insanely strong and probably greater in power than the Marine Admirals. 
---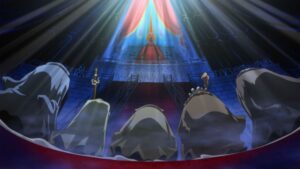 Imu Sama is even above the five elders. The five elders are answerable to him, and he rules over the entire world from his Empty Throne.
It is the highest position of authority in the world. Similar to the five elders, his abilities haven't been revealed yet, but we can easily speculate that someone of his stature boasts of insane strength and possibly the strongest devil fruit user.
---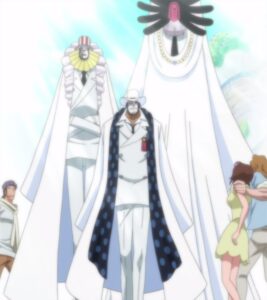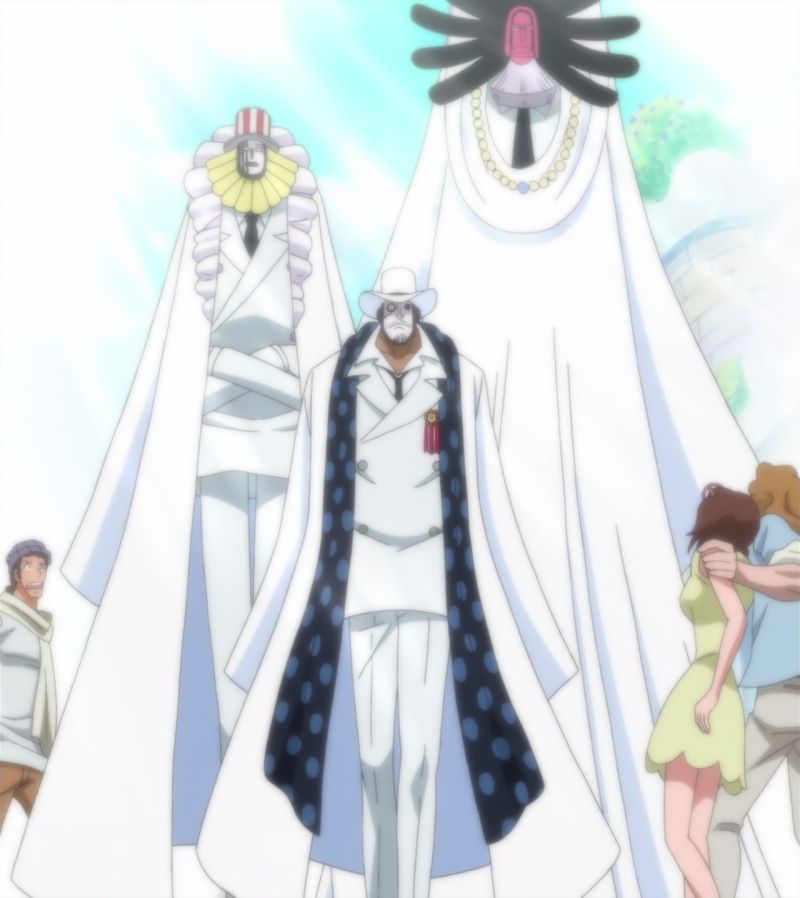 CP0 is the strongest intelligence organisation under Cipher Pol. They work directly under the World Nobels and carry out their missions. We have already seen the fearsome assassins of CP9. Thus, regarding CP0, it just goes on to show that their skill level is much higher.
---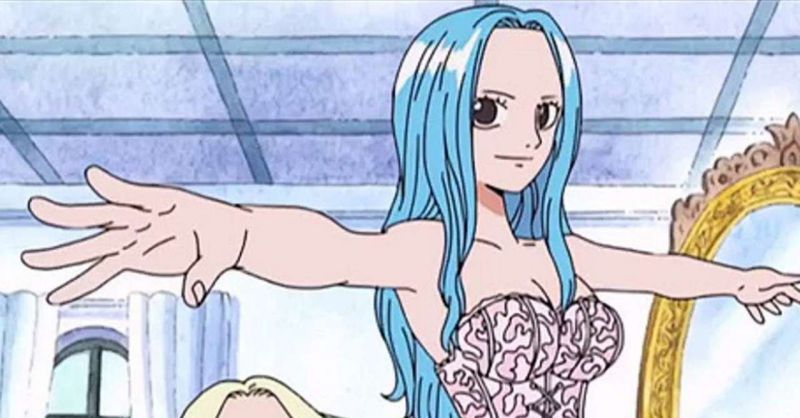 Must Read-  Top 15+ Sexiest One Piece Characters (Female)
---
This concludes our ranking of the top 30 strongest characters in One Piece. There have been very few surprises other than Luffy, who has missed out on the top 10.
He has to train and level himself up to be in contention for the top spot. The Four Emperors safely occupy the top half of the list, followed by the Marine Admirals. That's all for today. Fans can read One Piece officially from Mangaplus Shueihsa or can watch from Toei Animation. We will be back with another top 30 articles. Stay tuned with us till then. 
---
Follow us on Twitter for more post updates.
Also Read-  
Top 15 Hottest Male Characters in One Piece (Ranked)

Top 10 Most Powerful One Piece Old Man Characters Ranked

Top 20 Strongest Members of Beast Pirates in One Piece

One Piece: Top 20 Strongest Characters in Impel Down Arc Ranked

One Piece: Has Kaido's Azure Dragon Unfolded the Biggest Enigma About Mythical Zoan Users? (Theory)

One Piece Magazine Volume 11 Showcases Everyday Life Story of Mihawk, Zoro & Perona in Muggy Kingdom

Should I Skip One Piece Filler?

Top 20 Most Popular One Piece Characters in 2021 Ranked

(2021) List of Best Soundtracks in One Piece Anime

(2021) Top 20 Best Anime Like One Piece and Naruto Ranked

Where to Read One Piece Manga (Watch One Piece) Watch Order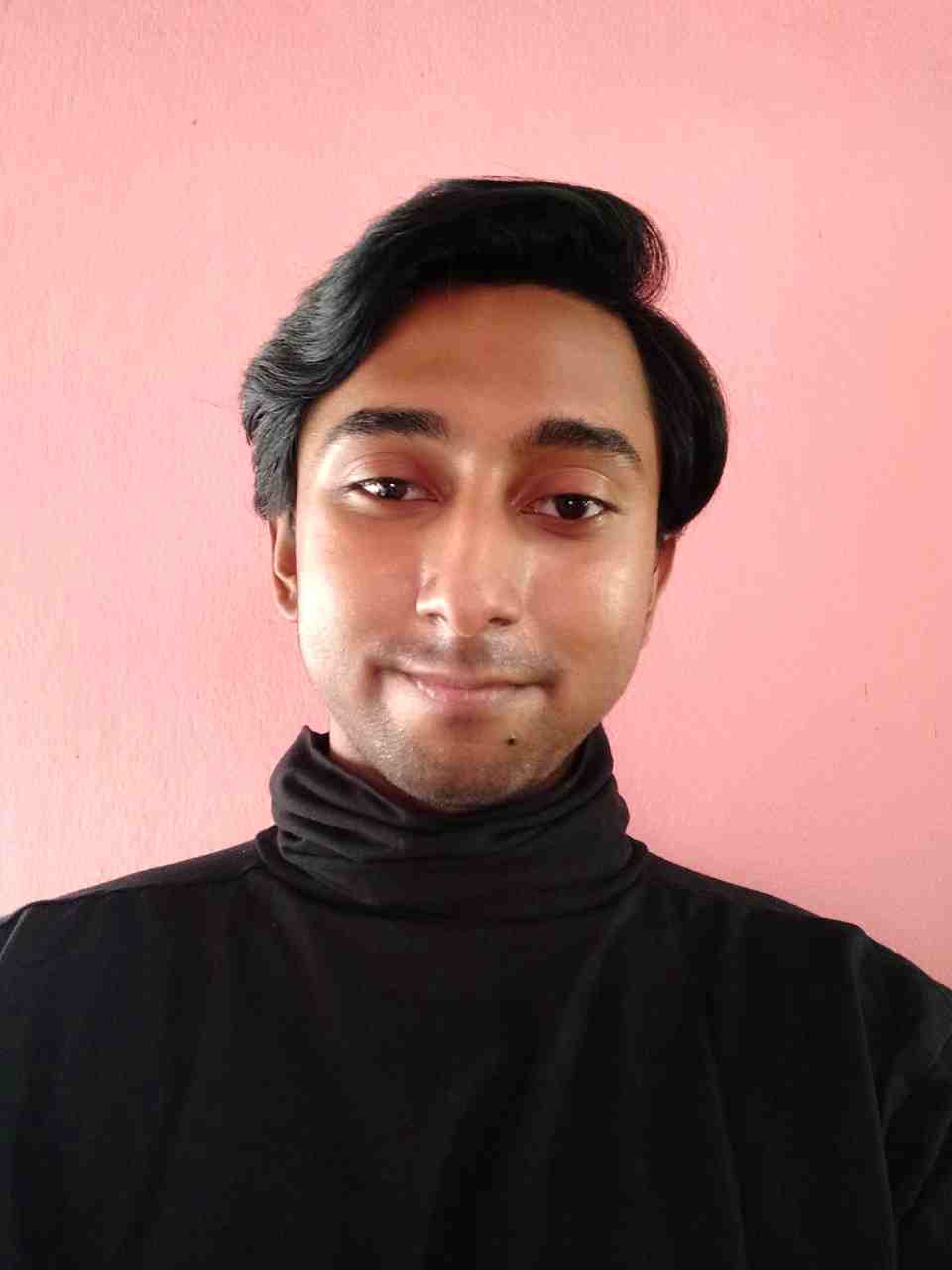 Life took a sudden turn for me when I finally decided to watch Kimi no nawa & Clannad. While both of them made me cry and introduced me to this vast world of anime. The Anime and Manga world is an escape for me from this complicated real world and serves as a relief. Being a content writer for OtakusNotes still feels like a dream and has been one of the best things to happen to me this year. It has been a productive distraction for me and I am loving every moment of it.