Last updated on May 25th, 2023 at 01:39 am
The series is based on Kaiju, monsters from another dimension who feeds on humans and consume them as livestock. Still, to protect influential people, they have come together to protect civilians.
These people are known as Kaiju hunters; only a handful can be in it, and it was the dream of 32-year-old Kafka, which perished over the years, but it has been reignited after a Kaiju entered his body.
Kaiju No 8 is a popular ongoing Manga series written by Naoya Matsumoto, which started being published in the Shounen Jump on July 3, 2020, and has been published weekly and is one of the current famous Manga series.
The latest chapter of the series was chapter 84, and with chapter 85 just around the corner, the fans can expect it within 2-3 days.
Kaiju No 8: Wiki
| | |
| --- | --- |
| Name: | Kaiju No 8 |
| Writer: | Naoya Matsumoto |
| First Serialization: | July 3 2020- |
| Status: | Ongoing |
| Genre: | Adventure, Action |
Beginning
Japan has the highest rate of monster emergence worldwide; these monsters are also known, and you can expect to see them quite often in the streets or anywhere where there is a pile of humans.
In Japan, Yokohama has the highest rate of emergence in the country. Still, luckily they have the Anti-Kaiju squad always nearby, and over the years, they have been very successful in neutralizing them.
The story's main character is Kafka Hibino, a 32-year-old single man working in the cleaning or the aftermath sector in the field. His duty mainly includes cleaning up the mess Kaiju's and Anti-Kaiju's squad created.
One day as he was cleaning a Kaiju intestines, a team member mistakenly used the wrong machine, resulting in the blast of the intestine, and the blood got spilled everywhere; this type of occurrence was pretty common at the time.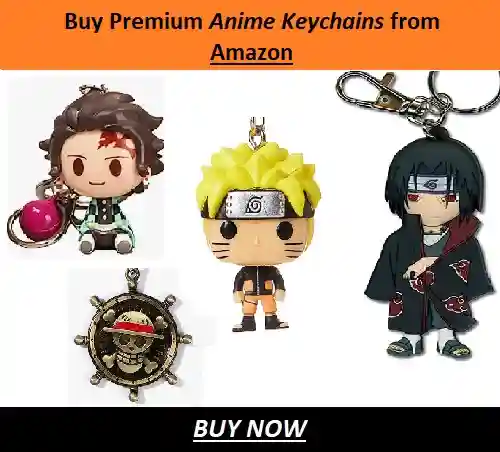 He was completely unaware that this event would change the whole trajectory of his life and fill it with many challenging obstacles.
---
Result
The most vital member of the Anti-Kaiju squad was Mina Ashiro, a childhood friend of Kafka; however, they both took very different decisions, resulting in a total gap between the two.
Kafka ended up in the cleaning department, whereas Mina became the captain of the 3rd division defense force; Mina quickly rose the rank due to her abilities and has never looked back ever since.
The next day Kafka meets Reno Ichikawa, a recruit who dreams of joining Mina in the defense department; however, he is also very arrogant and does not like to take no for an answer, due to which he has no friends.
Reno asks Kafka why he gave up on his dream; during the conversation, he tries his best to avoid answering it, but Reno keeps bugging him about it, bringing back painful memories.
During their work, Reno observes him very closely and deducts that he is a nice person who doesn't have the guts to change jobs, but deep down, he is a very sincere, loyal, and hard worker.
As they had an excellent movement together, suddenly, out of nowhere, a Kaiju emerges, and Kafka saves Reno in the last moment, but it is not enough. Luckily, Mina was nearby and rescued them both.
---
Difficulties 
After getting saved, they both rested in the infirmary, where Reno convinces Kafka to enter the exam for joining the defense force as the age for admission has increased from 32 to 33.
This means Kafka has one more chance of succeeding and completing his promise to Mina as a child that he would always fight side by side with her and eradicate all the Kaiju from the world.
Suddenly a Kaiju emerges out of thin air and enters his mouth, turning him into a Kaiju; freaked out by his sudden change in the body, he causes a commotion and runs away from the hospital.
While he is escaping, Reno also joins him; as they are escaping, they sense a Kaiju who is about to kill a little girl, and that's when Kafka saves her, but this results in him becoming a target for the defense forces who have started searching for him.
---
Kaiju No 8 Characters:
1) Kafka Hibino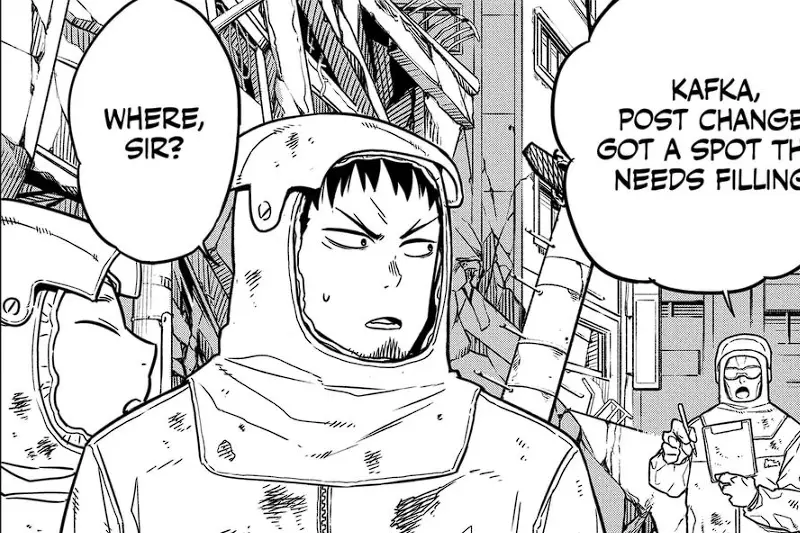 Kafka is a 32-year-old single man working in the cleaning department and has zero to no friends, and is always drinking.
He was also the childhood friend of the famous and rumored to be the upcoming commander of the Anti-Kaiju function Mina Ashiro.
He lost his spark, got demotivated, and gave up on his dream of joining the defense force. But after meeting Reno, he decided to try it again.
---
2) Reno Ichikawa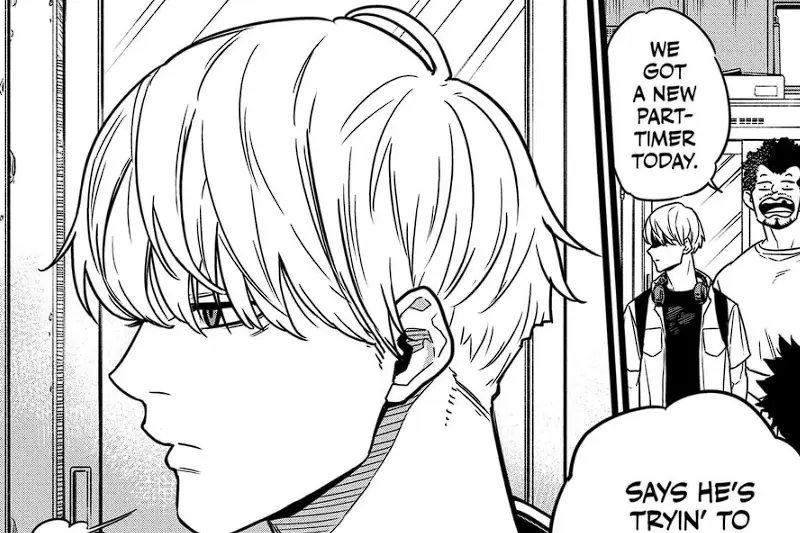 Reno was the latest addition to the cleaning department, at first he was just a brat who had a lot of egos, but over time, he mellowed down and became best buddies with Kafka.
He is also the only one who knows the truth about Kafka who has turned into a Kaiju. He is also very hardworking but has an attitude with everyone. He tries to ensure that Kafka joins his childhood friend in the defense force.
---
3) Kikoru Shinomiya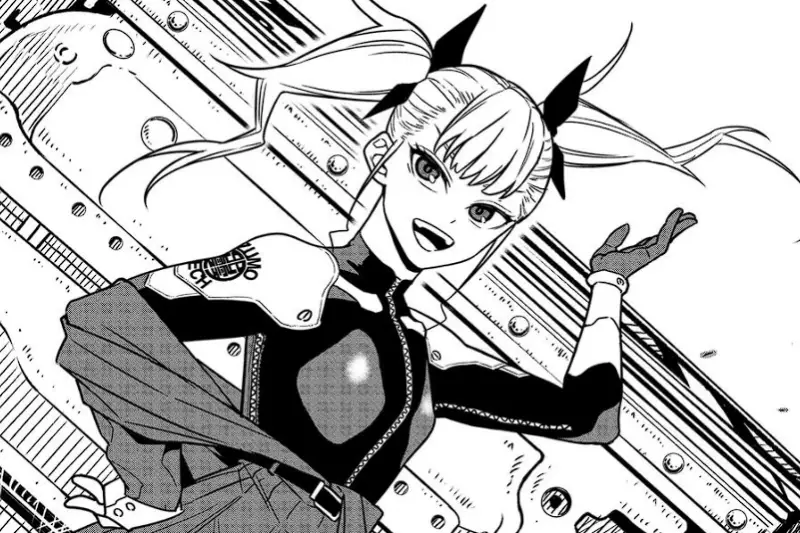 Kikoru Shinomiya is a prodigy or a genius; despite not being the oldest, she was still the fastest applicant in the exam and showed all the others competing with her their proper levels.
She likes to look down on people and hates everyone who doubts her. However, once she wears the Kaiju uniform, she becomes the most hardworking and diligent officer you can hope will come to the rescue.
---
4) Mina Ashiro
Mina Ashiro is a childhood friend of Kafka and his love interest; she is frank and always does the jobs assigned to her while using her abilities. She was born on June 17, and her height is 168cm.
She likes to take baths and eat sweets. She is also very attracted to cats and other animals. She is also the most robust female character in the series and one of the candidates to become the captain of the defense force.
---
5) Vice Captain Hoshina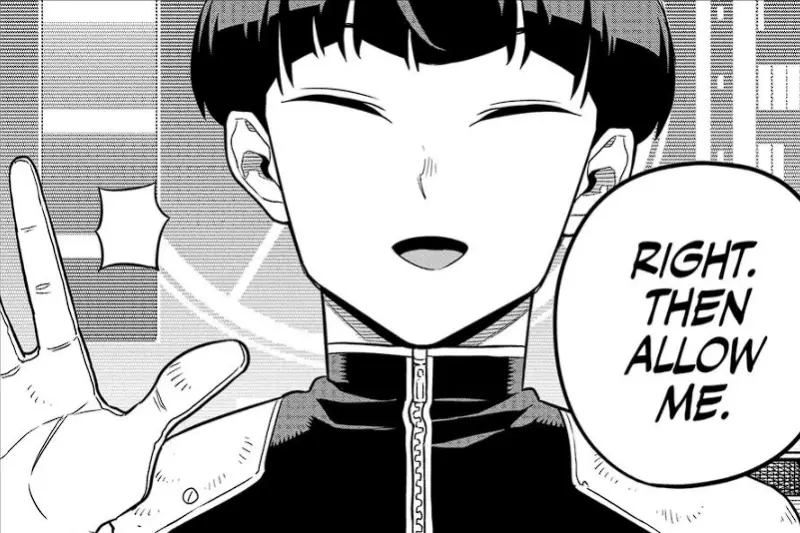 Vice-captain Shina is the second in power only to Mina and is one of the series' most vital and funniest characters. He always makes the best out of the situation and keeps the mood light, but don't let his smile deceive you from his true face.
In reality, he is a very cunning and retrospective person who always keeps an eye on everyone. He was among the first people to correlate that Kafka is a Kaiju.
---
Kaiju No 8 Plot Review:
Kaiju are a form of monsters who spawn out of nowhere and attack any humans available in sight. To fight these monsters, some people are strong and willing to lay their lives on the line to protect civilians.
They are often referred to as the defense or Anti-Kaiju force; However, the organization has been infiltrated by some people who want the organization to perish; most of them are genuinely good people who want to save lives.
The most popular and in-demand captain Mina Ashiro is making a name for herself in the country as the best Kaiju killer. When she was little, she promised her best friend Kafka that they would join the defense force, but Kafka did not make it due to unavoidable circumstances.
After many years Kafka decided to make a last attempt, but as he was about to do so, he was turned into a Kaiju after he swallowed one.
---
Is Kaiju No 8 Worth Reading?
The series is filled with Major plot twists and unique characters, which will make you laugh a lot. Kaiju No 8 is a very underrate series and gets slept on most of the time. The world-building could be more outstanding but decent at best.
Character development is one of the strong points of the series. The story contains good humor, which will help reduce the trauma inflicted after reading the series.
---
Conclusion:
Kaiju No 8 is a very well-written Manga with its fair share of good moments; one highlighting aspect of this series is the art of the series. It has better art than most of the ongoing series.
The background details of the manga are very worked on as well. The story's pace might sometimes feel slow, but this situation only happens occasionally. The fights in the series are fantastic and a piece of art.
Each character plays a pivotal role in the journey and has their moments to shine. The story also focuses a lot on side characters, and the author gives them time and focuses on them to grow naturally.
---
Frequently Asked Questions
Q1. Who are the most powerful characters in Kaiju No. 8?
Gen Narumi is the most powerful character in the series and the strongest captain in the defense force.
Q2. When will Kaiju No. 8 get its anime adaptation?
Luckily due to the continuous demand by fans and its increased popularity, an anime adaptation of the series has been announced. The series will be airing in the year 2024.
Q3. Who is the Strongest Female Character in Kaiju No. 8?
Mina Ashiro is the most robust female character in the series. Although some might argue the case with Shinomiya, Mina has repeatedly proven her strength.
---
Follow us on Twitter for more post-updates.
Also Read:
I am a first-year student pursuing Data Science and Artificial intelligence and have always been mesmerised by AI and wish to build one for my own in future. In my free time, I like to watch Romance Anime or read Seinen Manga.