Kamierabi had been on the list for many anime fans, but the first episode wasn't received well due to its poor CGI. Starting with the episode, we are introduced to the main character, Goro and his best friend Akitsu. 
They keep goofing around a bit, which shows us that their bond as friends is pretty strong. After some time, we are also introduced to Sawa Honoka, who comes to Goro for help. 
We get to know that Goro has a crush on Honoka. They also exchange their social media profiles in this conversation, and Goro heads home after this. After heading home, his mobile goes out of control, and he gets a message. 
This message says that he was selected and asks for his wish. Goro thinks that it's clickbait and just says that he wants to do something naughty with Honoka. For goofing around, Goro and Akitsu get suspended for a week. 
Honoka goes with Goro to the arcade to cheer him up. Over here, he gets his wish fulfilled, and a weird creature spawns around him and tells him that he is a God Candidate. He gets some weird power to change Karma. 
He runs away, and Honoka comes searching for him and suddenly attacks him. It is revealed that Honoka is a God Candidate, too, and unleashes her full power with the intention to kill Goro. 
He tries talking it out with Honoka, but it only increases her rage further. The creature, his partner Lall, convinces him to fight against Honoka. He finally unleashes his power, The Fool's Sutra, to deal with her. 
He kills her but later decides to take on all the bad Karma on him and resurrect her. His schoolmates now hate Goro and bully him.
---
KamiErabi God App Ep 2 Spoilers & Predictions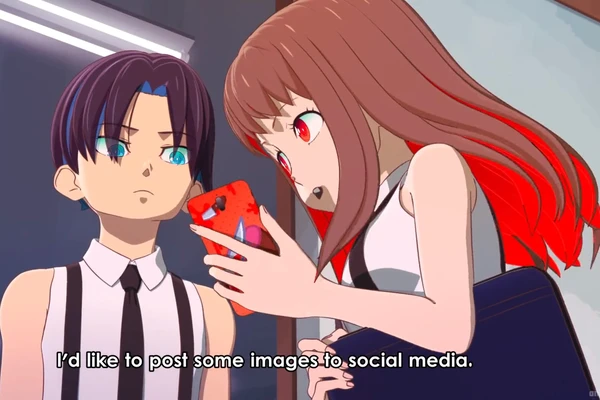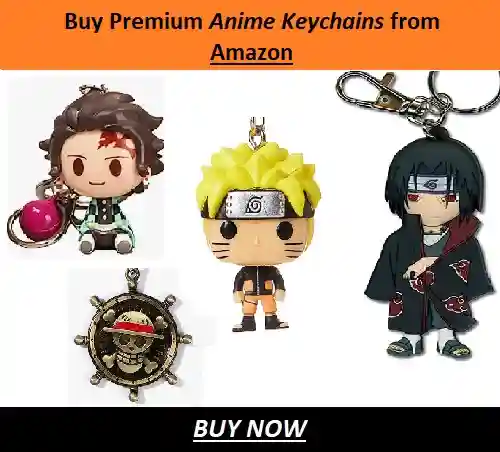 Unfortunately, since this anime series is an original work, we cannot accurately know what happens in the next episode. Moreover, there isn't a preview attached for the next episode. 
But now we can be sure that there are a lot more other God Candidates than Honoka. Honoka was only the start of the series, and she might also be the weakest out of all of them. 
Her power seemed to be powerful, but most probably, she wasn't a God Candidate anymore. But she probably hates Goro for what he did at the Arcade Center when she tried to help him. 
At the start of the series, Goro does say that he became the God. This means that he had defeated all of the other God Candidates who will be appearing in the series. Another interesting thing is that even popular and famous people could become God candidates. 
His best friend, Akitsu, might also be a God Candidate. He seemingly received a message before Goro left the school and looked extremely shocked after looking at the contents of it. 
---
KamiErabi God App Ep 2 Release Date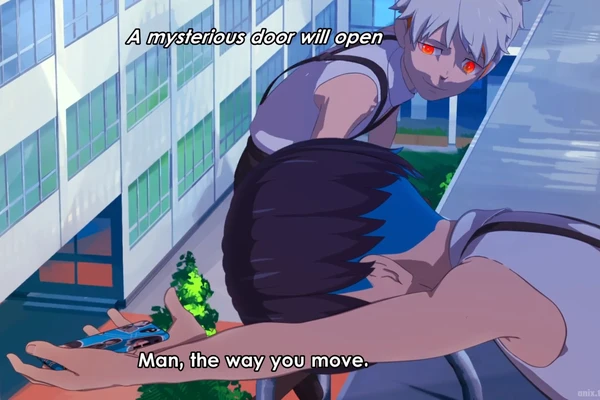 KamiErabi God. App Ep 2 will be released in 5 more days, on 11th October. The release time for the episode is 9:25 PM IST across all of the streaming services, such as Crunchyroll, but the series is only available in select regions. 
You will need a Paid VPN to have access to these locations if you wish to watch the series on Crunchyroll. Even for the unofficial sites, you need the same kind of VPN to have access to better sites. 
These are all of our spoiler prediction theories and plot predictions for KamiErabi God App Ep 2. Check out some of our other exciting and similar content-based articles over here. 
---
Do small things with great love.
Follow us on Twitter for more post updates.
Also Read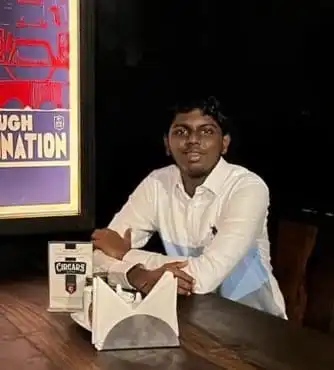 Eswar Keshav is an ardent anime fan for more than a decade. Along with this, he also has been following anime and manga updates for years. He is also enthusiastic and passionate when it comes to writing about his favorite things. Combining his love for writing and his love for anime and manga, his articles speak of his love for the genre.