KamiErabi God App is one of the most recent anime series announced to premiere in the New Fall 2023 season. However, there is almost little to nothing about any of the information about this anime series.
What makes this anime series so unique, and why are people all around hyped for this series? We will now discuss all these questions in this post and the release dates and times for the KamiErabi God App series.
---
KamiErabi God App: Wiki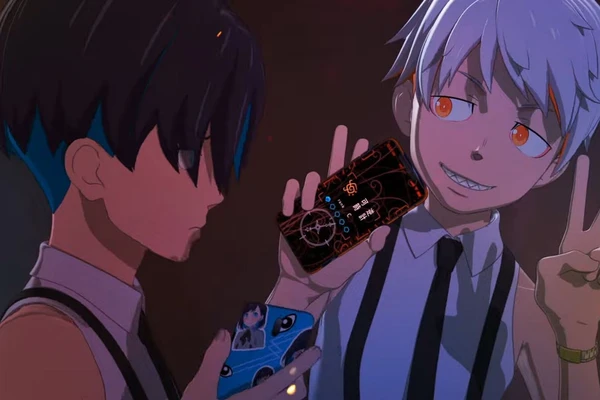 This series does not have a manga and is an original anime series. This begs why it became so popular despite not having a manga series.
The answer is that this series was created by Yoko Taro, the creator of the Nier: Automata game, as well as the primary reason behind the adaptation of this game into an anime series.
And also, a newer animation studio, UNEND, will be animating this project. Some of the other cast for this series is Monoca, the music composer for the Nier anime, too.
Atsushi Ohkubo is in charge of the character designs who had previously worked on Fire Force and Soul Eater. These are the primary reasons the anime has a lot of hype surrounding it.
---
Plot
The series follows the story of Goro, a first-year high school student who gave up on his life. Goro doesn't care about the world, nor does he have any ambitions or goals, except for a desire to get with his classmate Honoka.
Along with his best friend Akitsu, he lives a boring daily life. However, his whole life changes one day when he receives a message from an unknown person. It says that he has been chosen and asks for his wishes. However, Goro thinks it is spam and replies that he wants sex with Honoka.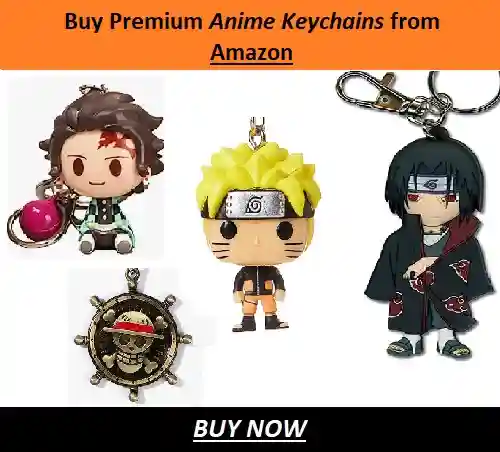 However, to his surprise, he is invited by Honoka the next day to fulfill his wish. Then, suddenly, a mysterious girl called Lall appears before him and congratulates him for his accomplishment.
Later, Goro learns that he was chosen by the Great Will to become a God and make his wishes come true. However, the twist here is that there are other potential God candidates, too.
They must kill among themselves until there is only one candidate left alive. Goro also gets the Scripture of Fools ability. Depending on the misfortune, he can alter this world's cause, effect, and reality.
However, the first God candidate was none other than Honoka herself. Honoka relentlessly attacks him in this arcade, but what will Goro's choice be now? Will Goro win in this battle royale of betrayals and God candidates?
---
Release Date
The series is scheduled for a release on the 5th of October in precisely 14 more days. 5th falls on a Thursday, and it would be best if you mark your calendars for this date to remind you of the weekly episodes.
The release time of the series is at 12:55 AM JST or 9:25 PM IST. The episode would take around 30 to 45 minutes more to get updates on all of the other official and unofficial streaming services.
We still are not sure about the number of episodes of this series. This information should be released when the series airs its first episode.
---
Where to Watch 
As of now, we do know that Crunchyroll will be streaming the series. There have yet to be any other streaming services listed. However, you might still require a VPN to access this series in some select locations.
There may be a possibility of the series streaming on YouTube, but it's a far-fetched theory. The only other option available is to watch the episodes of Kamierabi through other unofficial sites.
You would also require a VPN to access most of these sites. Many sites are banned in many locations, and you need a good Paid VPN to access and view these episodes.
These are all crucial information about the KamiErabi God App we know. We will create newer articles with each episode, so recheck our papers once the episodes drop.
---
Do small things with great love.
Follow us on Twitter for more post updates.
Also Read: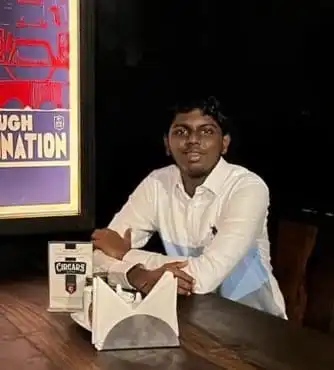 Eswar Keshav is an ardent anime fan for more than a decade. Along with this, he also has been following anime and manga updates for years. He is also enthusiastic and passionate when it comes to writing about his favorite things. Combining his love for writing and his love for anime and manga, his articles speak of his love for the genre.