Last updated on April 15th, 2023 at 01:31 am
Kingdom Chapter 755 will ensure a safe retreat for Shin, as there are more allies to help him. Kyou Kai and Kyou Rai appear before Shin just when he is worried about them.
Lieutenant So Sui had also safely managed to track back. Shin hugs Kyou Kai since he cannot contain his excitement and joy after seeing her.
He was worried she might not turn up after everything that happened to Kanki and his soldiers. But he still knows that their escape is still a bit hard to manage.
Shin lifts everyone's spirits, and he announces that all of them will be safely retreating to Qin. The situation cuts to Qin capital Kanyou, where a new spy report from Kantan came to their notice.
He announces that Kanki has been killed by Riboku's hands, and everyone in the room is shocked. All of them understood that is a grave defeat for Qin at Gian.
He further says that the death of other Generals is not confirmed, and Zhao's army is hunting the stragglers. Shou Hei Kun takes it upon himself that it is his mistake. And the whole of Kanyou was shocked by this report.
Meanwhile, in Zhao Capital Kantan, celebrations are going in full swing after the defeat of Qin. We see Yuu Boku torturing some of the captives and talking to Kaku Kai.
She also says that she was unable to violate and mutilate Kanki's corpse due to Riboku's order. Kaku Kai makes a plan to fulfil her request, but she denies it.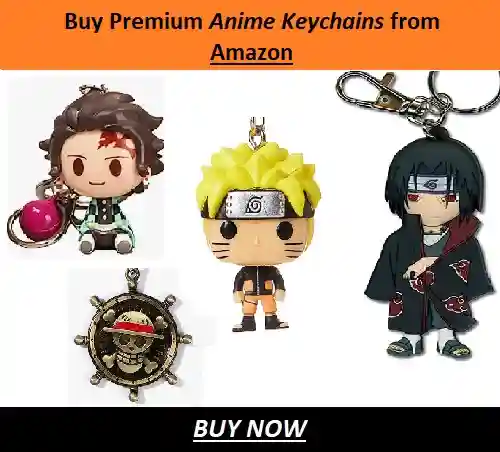 We also get to know that Riboku was severely injured, and some people even said he might die. Yuu Boku says that it is his job to stop Qin's invasion since it is only possible for him.
Zhao's army is still hunting and beheading the last of Kanki's soldiers. Shin is trapped in a situation where he has to lose half of his men to retreat.
There are only two ways, either break through Zhao's army or escape from the Mountains. But, both of these routes will give the same result for Shin's army.
Just then, Ka Ryo Ten notices a fight at the Zhao army location. Ou Sen had sent reinforcements, and Sou'Ou and Sou Ryuu were here to help Shin. He retreats at that precise moment, so both of them take notice and take to helping them.
---
Kingdom Chapter 755 Spoilers-Prediction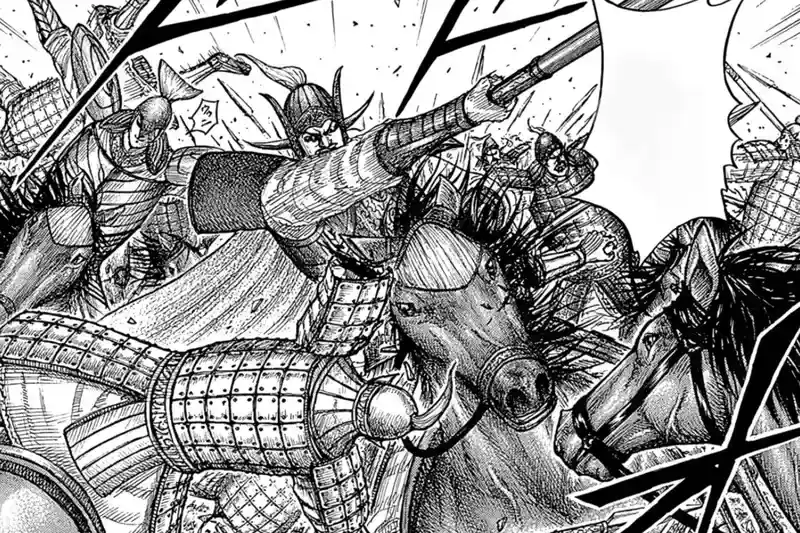 The next chapter will focus on the last battle for Shin to go back to Qin. Now that some of Ou Sen's best men have arrived, there is no need for them to fear.
With these forces, Shin will be easily able to break through and retreat safely with his forces. This will be the end of this war for now, as we witness one of the worse losses in history for Qin.
Shou Hei Kun and Ei Sei needs to make some drastic changes if they need to stay alive. Since Kanki had also lost his 100k soldiers force along with him, there were severe repercussions since they were short on men now.
Qin is very susceptible to any attack now, as it can fall easily. Sou'Ou and Sou Ryuu have already broken through Zhao's formation and are making things easier for Shin.
They are making sure that not even a single ally or soldier is left behind in Zhao. Shin is making full use of this situation to help his soldiers retreat from Zhao safely.
There might be Ou Sen meeting up with Shin now that Kanki is dead. They will need to take some serious measures after this huge setback in this war.
---
Kingdom Chapter 755 Release Date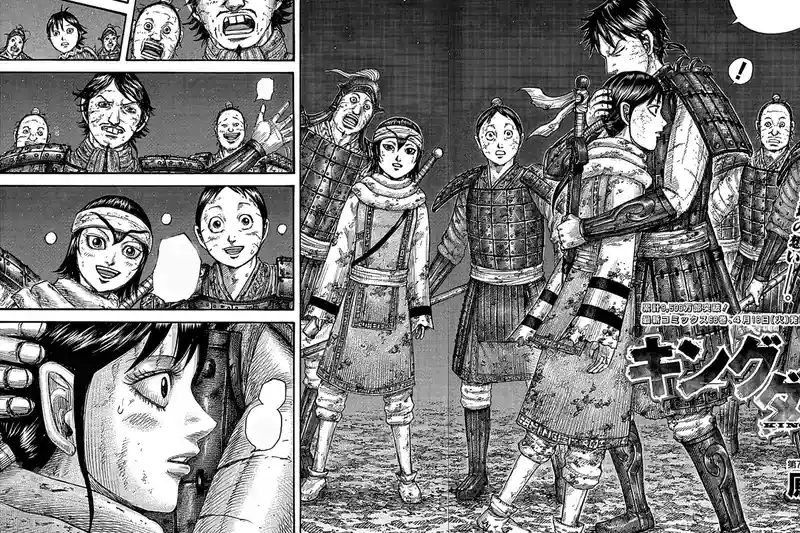 Kingdom Chapter 755 should release on April 20th. There seem to be no breaks as of now, and we can expect to see the remaining part of this arc without any more breaks.
The raw scans generally release around Friday, so we will be updating the same in the article once the full spoilers and raw scans are released.
With this, we can close the curtain on Kingdom Chapter 755 Spoilers-Predictions. For more Kingdom content, make sure to check our other posts here.
---
Do small things with great love.
Follow us on Twitter for more post updates.
Also Read: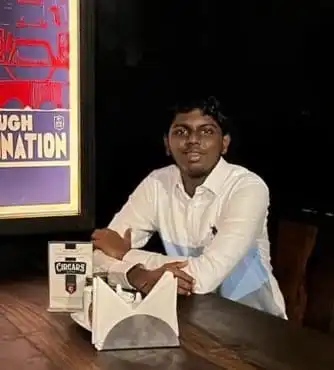 Eswar Keshav is an ardent anime fan for more than a decade. Along with this, he also has been following anime and manga updates for years. He is also enthusiastic and passionate when it comes to writing about his favorite things. Combining his love for writing and his love for anime and manga, his articles speak of his love for the genre.