Last updated on May 26th, 2023 at 11:47 pm
Kingdom Chapter 759 keeps on increasing our expectations for this arc, based on everything so far. Kanpishi asked his question to Shin once again, but this time he says he doesn't need an answer.
Kanpishi says that it was because they reached the Palace. Just then, Kaioku makes his entrance, and Shin is shocked to see that he was present in the carriage all along.
Kaioku says that diplomatic relationships are only a matter of flamboyance and the person who is impressed first loses. Shin and Rokuomi are shocked after seeing the palace of Han, and Tou thinks that they are showcasing their dominance.
Kaioku starts his introduction grandly and starts praising how magnificent the Royal Palace of Han was. Shin and Rokuomi think that Kaioku did a good introduction, which also served as a warning.
The Prime Minister of Han, Cho also greets back Kaioku. We also get an introduction to the 22nd King of Han, King Ou An. Kaioku goes ahead with his introduction and greets the King again.
Ou An replies kindly, and says that this would be the best time for Han and Qin to reestablish a peaceful relationship. He says that both their Kingdoms have been fighting for years and stealing lands.
He says that now, they will be able to develop answers which will be positive developments for both states. Ou An also knows that Qin and Wei's contract would expire in one year.
And, also that some of his people are considering an alliance for a decade or two, which should also benefit Qin. As long as Han stands, Qin cannot harm Chu and Wei.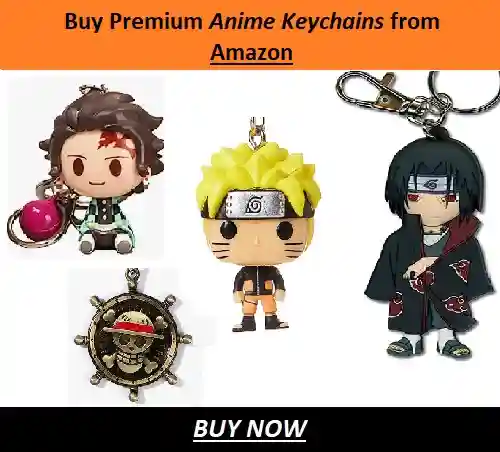 Han would also help Qin's defenses this way, and this alliance would benefit Qin. Kaioku says that he cannot answer this, and he needs Kanpishi to come to Qin to resolve this.
But, Cho says that his answer will decide if Kanpishi will come to Qin or not. Kaioku still politely disagrees, since he is not in a position to answer. He also tells that a few members of the Han were also happy about Kanki's death.
Cho replies that it was only because they were mourning their Great general Seikai. This debate keeps continuing, as now both Cho and even Kaioku start throwing threats at each other.
They finally try to calm down, by summoning Kanpishi here. Kanpishi arrives in a royal outfit, and we see that he is still asking the same question to Shin, and asks if he could convince him now.
Kingdom Chapter 759 Spoilers-Prediction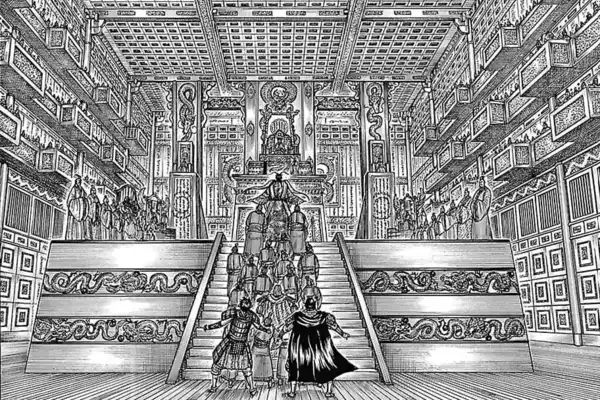 It seems that the decisive factor has yet again fallen in Shin's hands. Just when we thought, this might be an easy mission, we see that it is not as easy as it looks.
We still don't know what kind of a man Kanpishi is, and what kind of answer can convince him. As long as Shin does not understand this, this mission might as well be called another failure.
Yet again this time too, Shin can only answer based on his experience. There was a reason Kanpishi only wanted Shin to answer, and we might be able to see that in the next few chapters.
We also saw that Han was only giving impossible demands for Qin to accept. There would be no reason for Qin to ally with Wei especially when they are in the middle of a war.
From this, we still do not understand what Han's intentions are. They seem to aim for a peaceful resolution, but the way they handle this does not give the same expression.
As of now, the success of this mission will only be decided by Shin's answer alone. Tou, Rokuomi, and Kaoku will not be able to help Shin in any way in this situation.
---
Kingdom Chapter 759 Release Date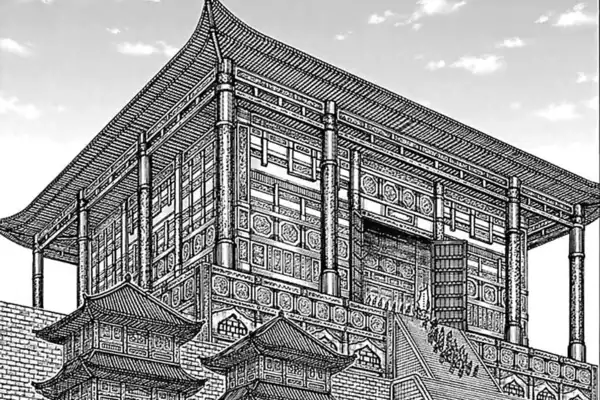 Kingdom Chapter 759 should release on 31st May. There seem to be no breaks as of now, as we will understand if this mission is a success or a failure in the next couple of chapters.
The official translations for Chapter 748 should release on 24th May. The raw scans and full spoilers for Chapter 759 should also be released on the 26th or 27th of May.
We will be updating the full spoilers in the article when they release, so make sure to check this website again. With this, we call an end to our prediction article for Kingdom Chapter 759, and for more content, check our articles here.
---
Do small things with great love.
Follow us on Twitter for more post updates.
Also Read: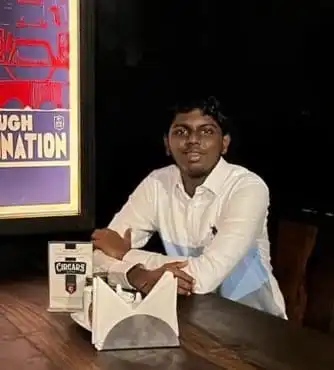 Eswar Keshav is an ardent anime fan for more than a decade. Along with this, he also has been following anime and manga updates for years. He is also enthusiastic and passionate when it comes to writing about his favorite things. Combining his love for writing and his love for anime and manga, his articles speak of his love for the genre.