Kingdom Chapter 760 continues with Shin explaining his answer to Kanpishi. In the last chapter, we saw how Shin said that fire is the innate nature of all humans.
Not siding with any of the answers that Kanpishi offered, he reached for an answer, which had utterly surpassed that of Kanpishi's expectations.
Kingdom Chapter 760 Spoilers & Raw Scans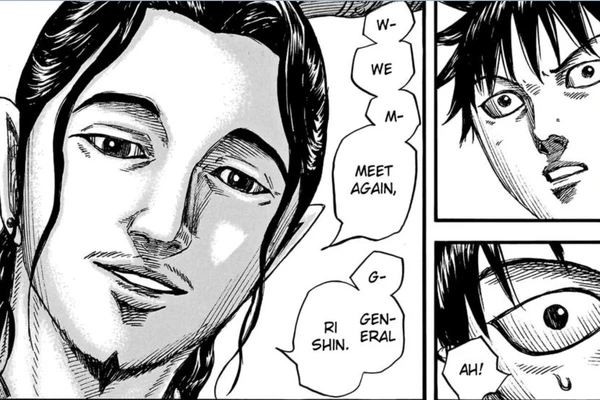 With full confidence, Shin replies back to Kanpishi with his answer. This left everyone in the Palace of Han shocked because his answer was quite unexpected.
Starting with the cover of the chapter, Shin is there with a fire aura in the background.
Most of the events in this chapter revolve around Shin explaining his answer.
Shin keeps on talking about his answer, and everyone else is shocked and amazed by it.
Especially out of all of the officials, Kanpishi looks the most surprised.
This makes us think that Shin had a very unconventional reply, following his reply in the last chapter.
He might talk about the situation of a warrior on the battlefield.
This was the biggest difference between Shin and Kanpishi.
Both of them had a major disagreement of opinions, because of their different positions.
All of the officials even got up from their seats, because of the shock they had received.
Kaioku seems to be marching out of the Palace, after his discussion.
We still do not know if his negotiations with the King of Han were successful or not.
Kanpishi also seems to have a good conversation with Shin, after Shin's discussion.
Things seem to be in Shin's favor, and Kanpishi might come to Qin soon.
It also seems that we will see a lot of flashbacks in this chapter.
Ou Ki, Duke Hyou, and Kan Ki are some of the people who have flashback appearances.
This might show the effect of all of these people in Shin's life.
And, this directly has a huge impact on his answer too.
Especially Kan Ki and Duke Hyou out of all of them had a huge impact on Shin's life.
Shin had almost dueled more than 1,000 times with Duke Hyou.
This was how he learned most of his swordsmanship tactics from.
It was also pretty evident that Kan Ki's death had a huge effect on Shin.
We might get to see Shin come to terms with Kan Ki's death, in this chapter.
On top of this, he also has this new mission, which he has to succeed at any cost.
Doing this will hugely boost Qin's plans for moving forward.
Shou Hei Kun and Ei Sei should also receive some kinds of hints, to steer Qin in a better direction.
---
Kingdom Chapter 760 Release Date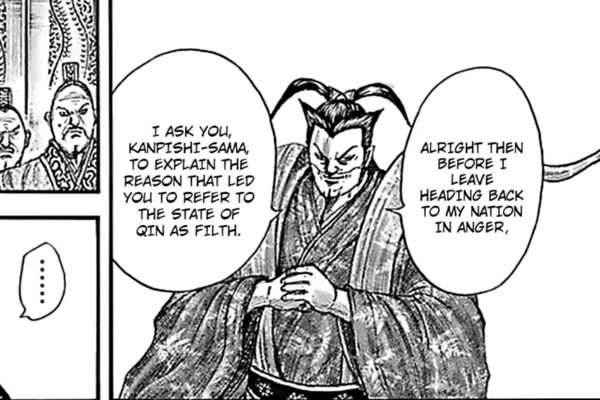 Kingdom Chapter 760 should release on 7th June. However, unofficial translations for the chapter will be released a bit sooner than that.
Since the spoilers are still being released, we will keep updating this article till the full spoilers are released. Make sure to check this article for the full updated spoilers.
This is the end of our article on Kingdom Chapter 760 Spoilers & Raw Scans. For more of your favorite content and updates, make sure to check our articles here.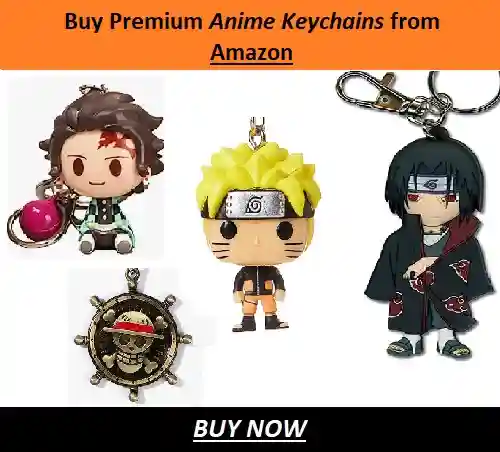 ---
Do small things with great love.
Follow us on Twitter for more post updates.
Also Read: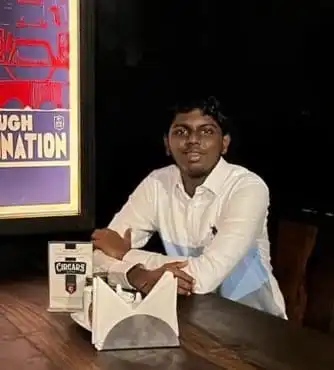 Eswar Keshav is an ardent anime fan for more than a decade. Along with this, he also has been following anime and manga updates for years. He is also enthusiastic and passionate when it comes to writing about his favorite things. Combining his love for writing and his love for anime and manga, his articles speak of his love for the genre.