Tokyo Revengers is an ongoing Manga series written by Ken Wakui. On 9th July 2021, the first season of Tokyo Revengers started airing. Tokyo Revengers is a psychological thriller, action, and sci-fi manga that also shows the traditional yakuza culture of Japan.
The weeb community often gives Tokyo Revengers a thumbs up for its amazing character base and its precise backstories. Tokyo Revengers contains not only good, bad, strong, and weak but also popular characters.
Many of the popular characters are also female characters. This article talks about the Top 10 Most Popular Tokyo Revengers Female Characters Ranked among all the female characters.
The ranking of these characters is based on fans' opinions. This article is a list of the Most Popular Tokyo Revengers Female Characters.
10) Mana Mitsuya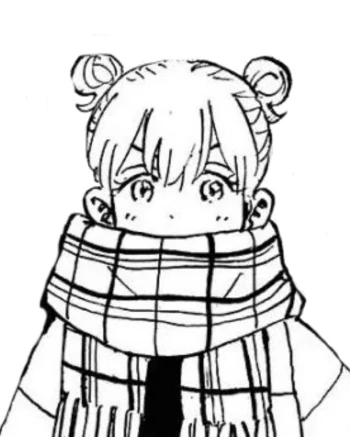 Mana Mitsuya is the younger sister of Takashi Mitsuya and Luna Mitsuya. Mana Mitsuya appears to be an introverted small girl who has two buns on the side of her head.
She is ranked 10th on this list as she is not given too much screen time in the manga and does not play a major role in the major events either.
---
9) Luna Mitsuya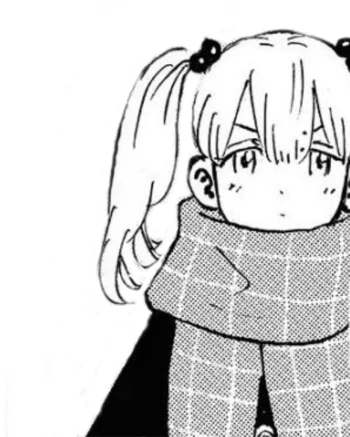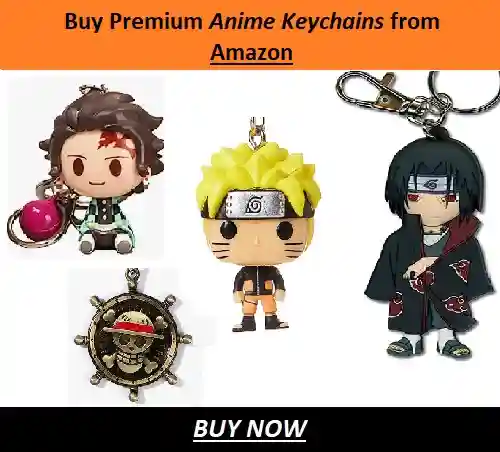 Luna Mitsuya is the older sister of Mana Mitsuya and younger sister of Takashi Mitsuya. She has two pigtails on her head. Like her younger sister, she is shy and introverted and tends to speak lesser, and this behavior tends to increase with the timeline of the manga.
She falls in 9th place in this category as she did get more screen time than Mana but comparatively much lesser.
---
8) Yasuda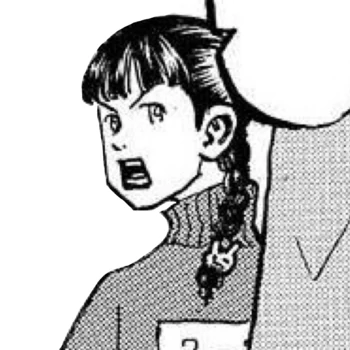 Yasuda is the vice president of the Home Economics Club. Yasuda studies in the same school as Takashi Mitsuya and appears to be a young 15-year-old girl in the manga.
With braided hair and grey eyes, she seems to have a studious appearance. Yasuda does not seem to be fond of delinquents more because of PahChin and PehYan.
Although Takashi is a famous delinquent, she still sees him as a good student and an integral part of the Home Economics Club. She does not have many contributions to the delinquent timeline's fates and stands in 8th position in the list of "Most Popular Tokyo Revengers Female Characters Ranked."
---
7) Yumi Mori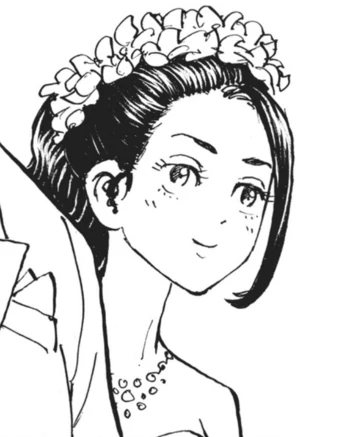 Yumi Morita is the childhood friend of Haruki Hayashida, aka PahChin. She later on also chooses to marry PahChin. She has a slim build with long hair tied in a ponytail mostly. According to the fans, she has a pretty appearance and hence has received 7th place.
---
6) Hasegawa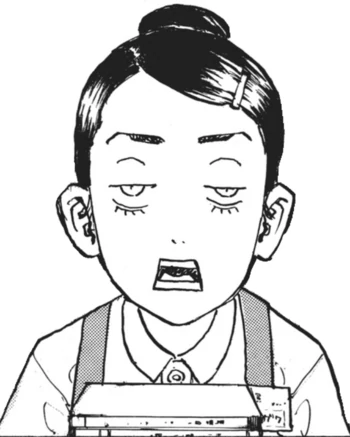 Hasegawa is the book store manager at the book store where Takemichi works. She is bored from her job, which can typically be seen from her constant eye roll and the drag she puts in her voice.
Hasegawa is constantly seen criticizing Takemichi for his sloppiness and lack of work ethic. She lacks enthusiasm for work and life in general. Hasegawa doesn't seem to be a very popular character.
Even though she has got much more screen time in comparison to other characters previously mentioned above, she does not plays a very big role in the plotline of the series.
---
5) Akane Inui
Akane Inui is the older sister of Seishu Inui. The manga also showed Kokonoi Hajime possessing feelings for him. Akane was a girl with light shoulder-length hair and big gentle eyes.
She usually wore a black and white school uniform that consisted of a pair of pants, a button-down, and a pair of socks. She also wore a bow tie with a matching pattern.
Her looks were similar to that of her brother's Seishu Inui, which was attractive to Hajime Kokonoi. Akane often spent time with her brother, Seishu Inui, and his childhood friend, Hajime Kokonoi.
As Inupi's older sister, she would often encourage her brother to act like a kind and helpful person, but Inupi would often break her wishes.
---
4) Yuzuha Shiba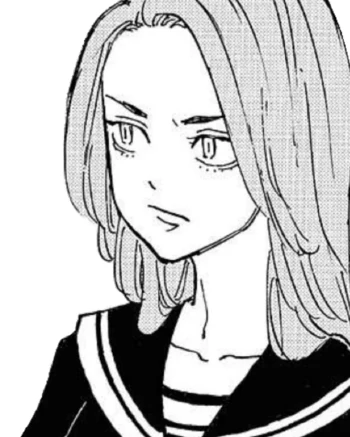 Yuzuha Shiba is the younger and the older sister of Taiju Shiba and Hakkai Shiba, respectively. Yuzuha has been shown as a girl with a solemn resolve to protect her younger brother Hakkai and also a strong woman who stands firm for what is right.
She is shown as a slim girl with short stature. She was also abused by her older brother Taiju just like Hakkai was. Yuzuha still always stood up against Taiju in order to protect Hakkai.
She is very devoted to her younger brother to the level that she is ready to annihilate Taiju to exact vengeance for their miserable lives. Her subtle kindness with her firm belief in standing for what's right is what make her the reader's favorite.
---
3) Emma Sano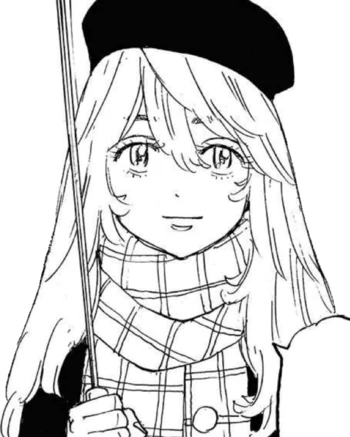 Emma Sano is the younger sister of Manjiro Sano or Mikey. Emma is also Draken's lover and is loved a lot by both his brother and Draken. She is considered kind and cute by the readers and is often seen like that as well.
She often seeks Draken's attention as she clearly loves him. Emma is also the adoptive sister of Izana Kurokawa. Emma has a fairly developed feminine figure and is of short stature.
She is often seen to act childish around Draken, trying to steal his attention. These adorable scenes from the manga are what make Emma 3rd Most popular female character in Tokyo Revengers.
---
2) Hinata Tachibana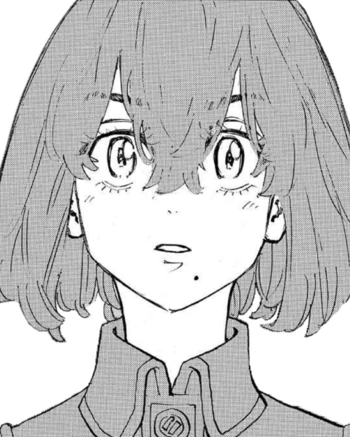 Hinata Tachibana is Takemichi's girlfriend and is also primarily the reason that Takemichi leaps time. Hinata Tachibana is often seen as kind and encouraging and knows how to calm people down.
Also, she is often seen to be standing for the right things no matter how tough the opponent might be. She has coral eyes and pinkish-orange hair, and a mole on her left side below her lips.
Her overall appearance is considered pretty and often complimented by people. Hinata often adores those who stand up for what's right against the wrong. This quality is what made her fall in love with Takemichi.
---
1) Kawaragi Senju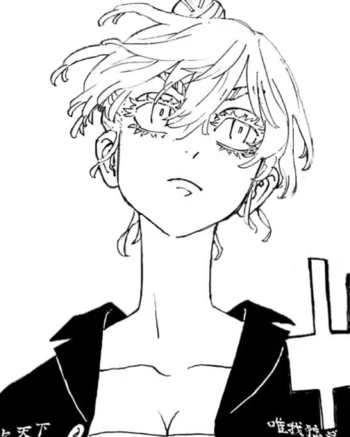 Kawaragi Senju is the former president of The Brahman Gang and one of the three deities. Brahman was made to defeat Mikey and The Kanto Manji. Senju later joins the second generation of the Tokyo Manji Gang and is awarded the position of fifth division Captain.
Senju is a young woman of short stature with short light pink hair and green eyes. She has prominent eyelashes and very prominently represents her older brother. Senju wears a Sarashi under all her uniforms.
he has a good moral compass and is a calm and composed leader. She knows how to sail through the losses and triumphs of her team and keep her teammates motivated.
enju is also shown as childish with the people she is comfortable with. All these qualities make her the top most popular character in the Tokyo Revengers series.
---
Do small things with great love.
Follow us on Twitter for more post updates.
Also Read: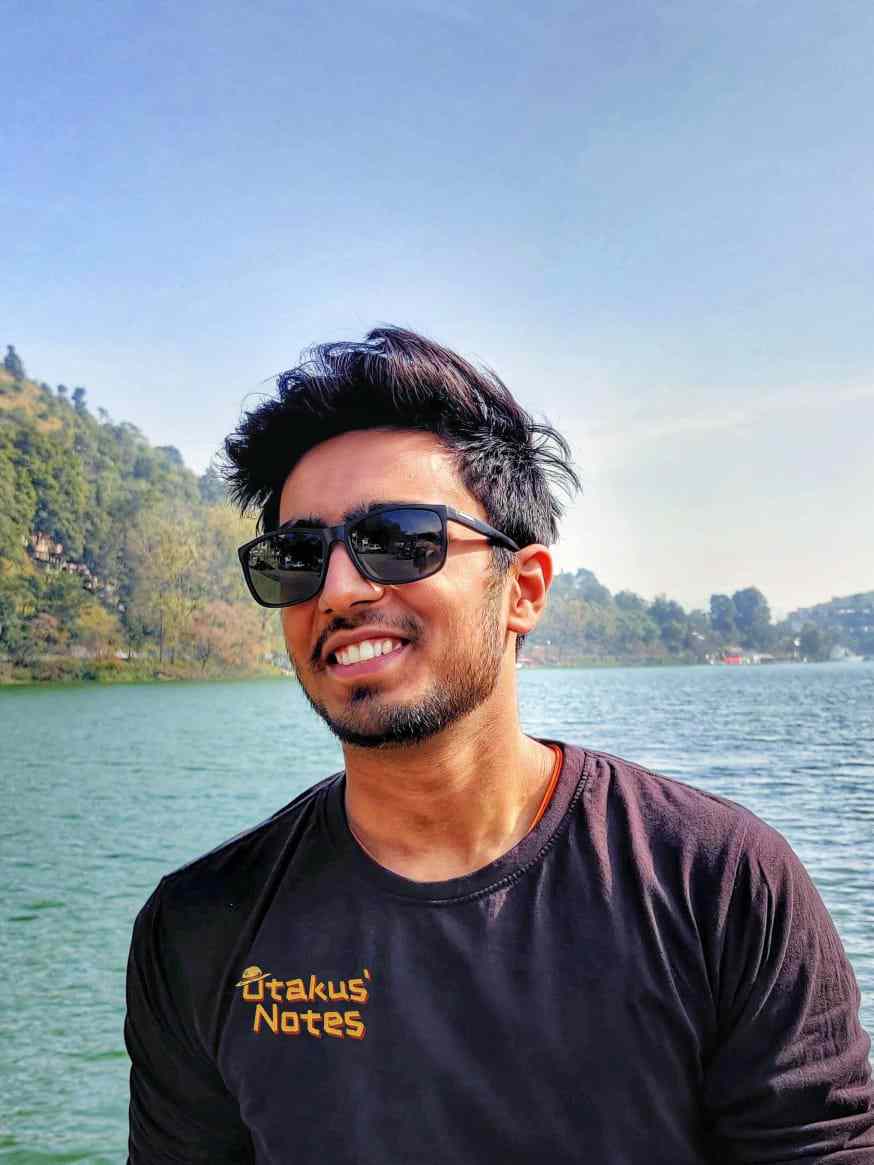 Engineering edified me dreams' propelling. And being an Otaku, a superlative dream of mine engulfs experiencing anime to its deepest quintessence and inditing my perspective towards it. Ultimately, anime blogging carved a path towards my desire and made me stand up to you.