Last updated on January 5th, 2023 at 02:21 am
This article is updated based on latest information.
Written by Ken Wakui, Tokyo Revengers has gained massive popularity due to its refreshing take on shounen manga, filled with some of the most admirable and hottest male characters.
The plot revolves around Hanagaki Takemichi and his friends, who are wanna-be delinquents. Their fantasy was going alright until they got dragged into fights with real gangs of delinquents. Therefore, today we bring you a list of the top 10 hottest male characters in Tokyo Revengers.
Top 10 Hottest Male Characters in Tokyo Revengers
10) Takeomi Akashi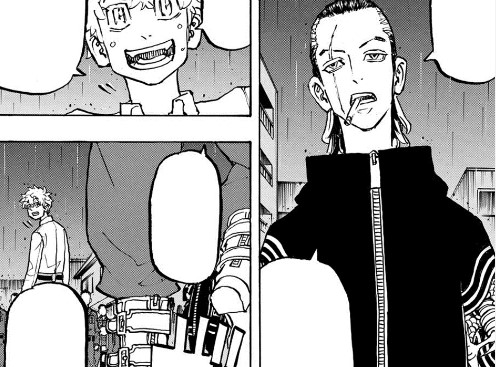 Takeomi served as the Vice President of Black Dragon. He is one of the founding members and a first-generation member of Black Dragon. He is your perfect definition of "there's good in evil."
Due to his traumatic past, he developed an inferiority complex and extreme behavioral issues. However, since he is in his mid-20s and much older than many of his fellow members, he is mature and wise.
He is loyal and extremely respectful to those who manage to earn his respect. Therefore, he deserves a place on our list of hottest male characters in Tokyo revengers.
---
9) Hanagaki Takemichi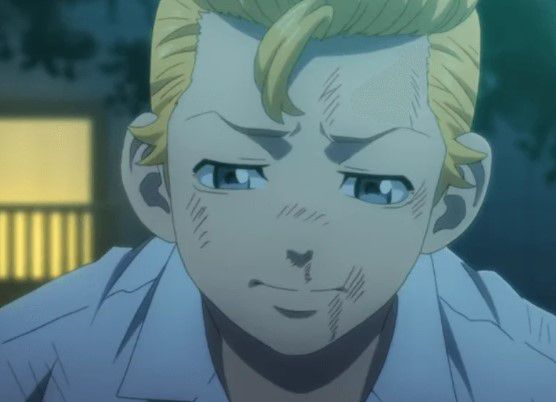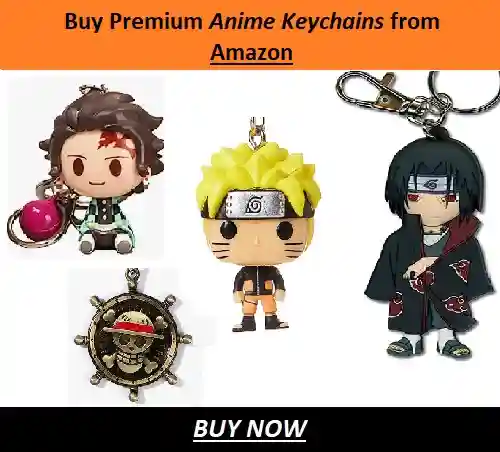 Hanagaki is the main protagonist of the series. Initially, a guy with a kind heart and a naïve mind ended up in many fights.
However, throughout the manga, he proved to us that being true to your emotions and not being afraid to cry when things get hard only makes you stronger.
Despite not having enough fighting skills, Hanagaki is surviving the cruel politics of the gangs with sheer determination and a good spirit at that.
Hanagaki is absolutely one of the hottest male characters in Tokyo revengers as well as extremely well-written. We can't help but admire him.
---
8) Kazutora Hanemiya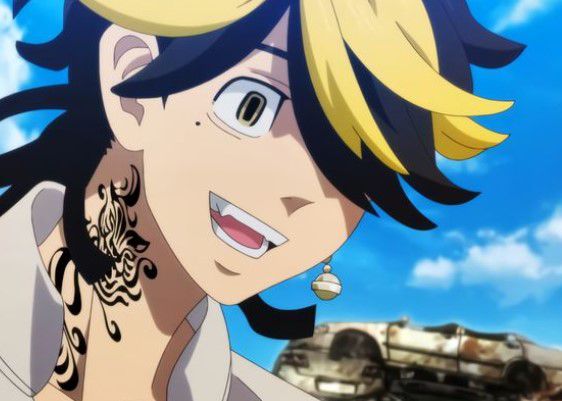 Kazutora is one of the founding members of Tokyo Manji. Unfortunately, due to his naïve and twisted personality, he ended up murdering Sano Shinichiro accidentally. As a result, he was sentenced to 10 years in Detention Centre to atone for all of his felonies.
As for her character design, it's safe to say that he is one of the prettiest characters in Tokyo revengers. With bi-colored hair in a wolf cut, all of his features are admirable. Despite his twisted personality, he was loyal to his friends and only wanted to make them happy.
Sadly, due to a lack of proper guidance and therapy, he put himself in a lot of dangerous and morally wrong situations, which ruined his life.
---
7) Shiba Hakkai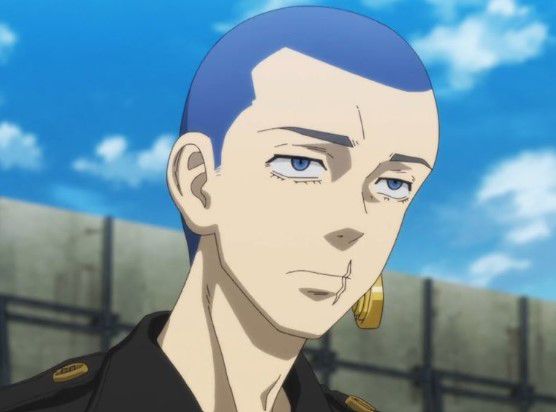 Shiba has gone through quite a few changes as the plot progresses. He is the Second Division Captain of Tokyo Manji. He has always been a dense yet friendly guy.
In every timeline of the story, he remained loyal to his captain, Mitsuya, as well as his friends. This was to the point that he was even ready to put his life in danger to protect them, especially Takemichi.
Unlike his siblings, he remains kind and sensible at heart. Additionally, he is one of the strongest Toman members and is able to take out regular delinquents with just a punch. Although he is a supporting character, he gathered a lot of attention and admiration from fans.
---
6) Inui Seishu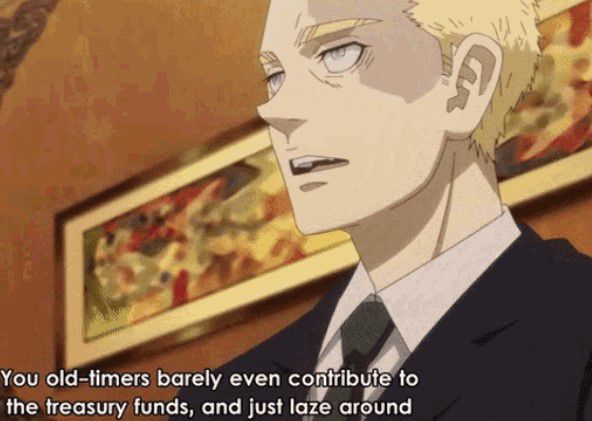 Inui, also nicknamed Inupi, is the current Vice-Captain of Black Dragon. What sets him apart from the others characters is his absolute confidence in rock heels, which makes him all the hotter.
He has been a dedicated best friend and would do anything to protect his loved ones, especially his childhood best friend, Koko.
Inui has time and time again proved his strength as a fighter. He is a sensible and respectful guy and believes in himself. As a result, he put his trust in Takemichi to set things right.
Inui is, without a doubt, one of the hottest male characters in Tokyo revengers. Our list would be incomplete without him.
---
5) Kokonoi Hajime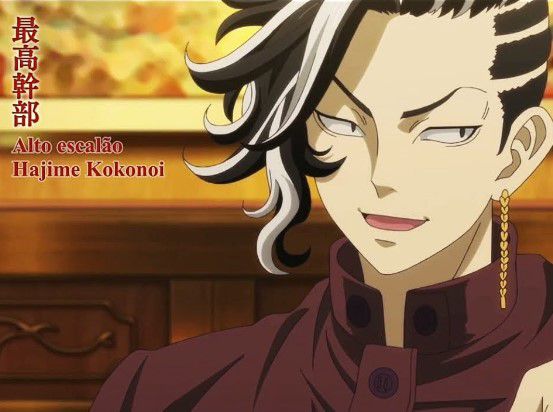 Kokonoi was a member of Kanto Manji until the recent chapter of the manga, 252. He believed in Mikey and followed him in whatever he chose to do. It was due to Inui's friendship that he came to his senses.
He quit Kanto Manji amidst the ongoing fight and stood by his best friend. Even though they both are currently facing two legendary fighters, Koko chooses to believe in his friends.
Despite his traumatic past, he has great financial knowledge and has been able to make wise calls. As a result, he has the incredible wealth that everybody wants him for. Not only is he smart, but he is also an excellent fighter. Hence, Koko definitely deserves a high place on our list.
---
4) Takashi Mitsuya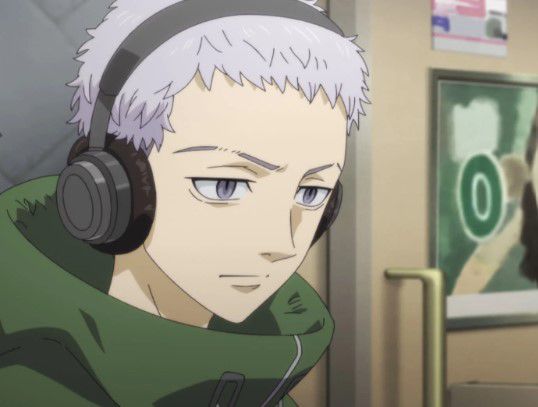 Mitsuya is admired by everyone in this fandom due to his calm and composed personality. He is easily the sanest character in this world of delinquents. He is one of the founding members and Second Division Captain of the Tokyo Manji.
Mitsuya always treats people with an open mind and cares deeply about his loved ones. He has shown nothing but kindness in all the timelines, regardless of how bad things turned out to be. The fact that so many characters look up to him is enough to prove just how admirable he is.
What makes him even hotter is his amazing sewing skills, and therefore he is a talented Designer. He often sews clothes and uniforms for the gang members. And if that wasn't enough, he is also one of the strongest fighters in Tokyo Revengers.
---
3) Sano Manjiro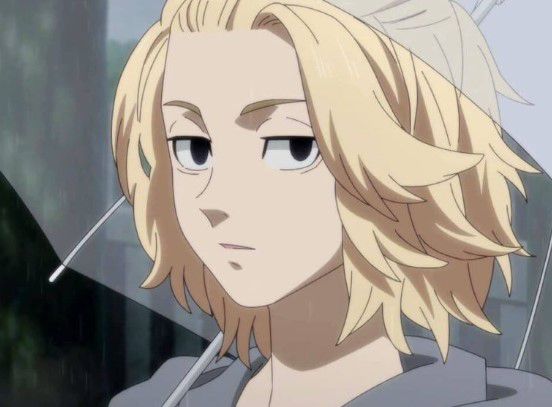 Well, we cannot leave out one of the most popular characters of the series, Sano Manjiro, aka Mikey. He is one of the most admired characters in Tokyo Revengers.
He cares deeply for his members and friends. Mikey is the reason Takemichi survived his fight to the death during the beginning of the manga.
Mikey is one of the strongest characters in Tokyo Revengers, possessing insane fighting skills, especially his powerful kicks that knock out most of his opponents.
Unfortunately, he has gone through too much in life and therefore has a twisted personality. He often loses himself when his emotions are too intense to handle. Currently, Mikey is one of the reasons for Takemichi's 19th-time leap and also the person whom he needs to save.
---
2) Baji Keisuke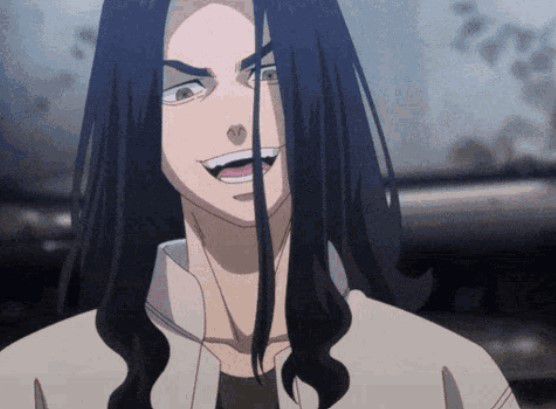 As one of the founding members and the First Division Captain of Tokyo Manji, Baji has shown absolute loyalty to his members and friends. To the point that he ends up dying at the hands of Kazutora to protect Mikey and Toman.
Baji is admired by almost everyone in the gang for his absolute strength and a wild personality. He often unties his beautiful long hair when he is excited about a fight. Although, despite his spontaneous personality, he cleverly infiltrated Valhalla to expose them before they could destroy Toman.
The fact that all of the members in his division were so loyal to him even after he quit Toman is enough to prove just how respectful he is. Baji is unarguably one of the hottest characters in Tokyo Revengers.
---
1) Ryuguji Ken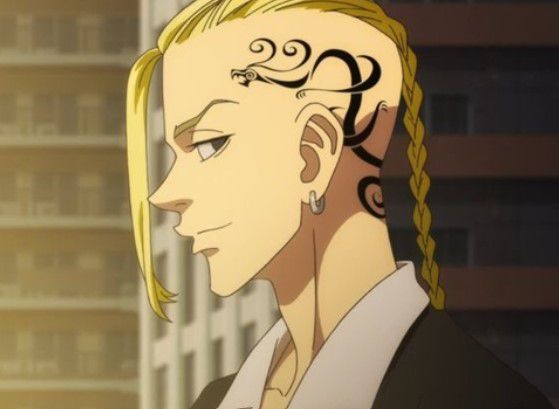 Ryuguji, aka Draken, is one of the founding members and Vice-President of Tokyo Manji. He has always stood by Mikey's side and taken care of him. Draken has a calm and mindful personality and always thinks rationally, unlike Mikey.
Draken is naturally taller than many of the characters and has a unique dragon tattoo passing through his left temple. Additionally, he also keeps his hair braided, giving him an overall beautiful appearance.
Draken has always remained loyal and protective of those he cares about. Additionally, he is also an exceptional fighter possessing excellent fighting skills. Draken wins the first place in our list because he is simply the hottest character in Tokyo Revenger overall.
With that we conclude our list here. We hope you made it to the end of our article. We will be back with more such articles containing ranking and discussion on various other anime and manga. Until then stay tuned and happy reading!
---
Do small things with great love. 
Follow us on Twitter for more post updates.
Also Read: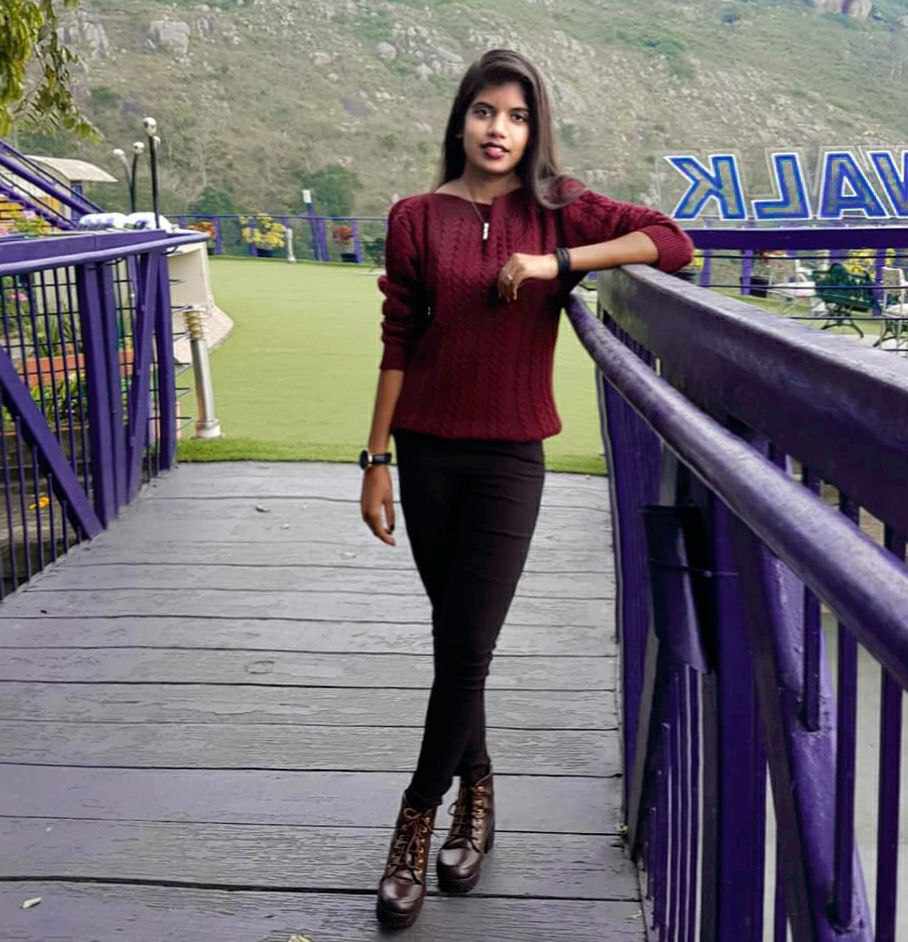 Starting off with love for medicine and plans for pursuing it, I found myself drawn to a mismatched career in Hospitality & Tourism. Little did I know that my passion and love for literature had always been by my side. Therefore, here I am now, sharing my words on multiple amazing platforms, one of which is Otakus Notes. What better way to put my abundance of love and knowledge of anime, manga, k-drama and webtoons, to use!