The popular web-comic turned manga series; One Punch Man, is nothing without its villains presented throughout the series. Many of them can be defeated in brief combat against the heroes, and some of them even bring comedic relief during a grave situation of the fights, which sometimes makes us forget how extremely dangerous and cunning in nature they are.
One-Punch Man is a Superhero series created by the artist named ONE; later, it was adapted as a manga in the same name, illustrated by Yusuke Murata, and serialized on Shueisha's Weekly Shonen Jump. Its chapters are periodically compiled and published into individual tankōbon volumes. The series also has its own anime and currently has two seasons.
The villains in the One Punch Man universe have been assigned threat levels by the Hero Association, Wolf, Tiger, Demon, Dragon, and God, based on their destructive capabilities. Although often overshadowed by the Dragon-level threats, Demon-level threats are also more than qualified to hurt and even defeat the Hero Association's highest-ranking members; some are even capable of destroying an entire city and wreak havoc.
Top 20 Powerful Villains in One Punch Man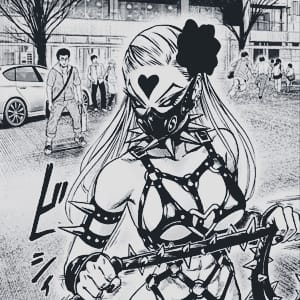 'Monster Princess' or Do-S was a Demon-level mysterious being and a member of the Monster Association. In possession of both enhanced durability and enhanced speed. Also capable of transformation but to a limited extent. Her main ability is to wield a heavy spiked whip while using hypnosis in combat; she can control anyone and make them do her bidding if they are hit by her whip.
---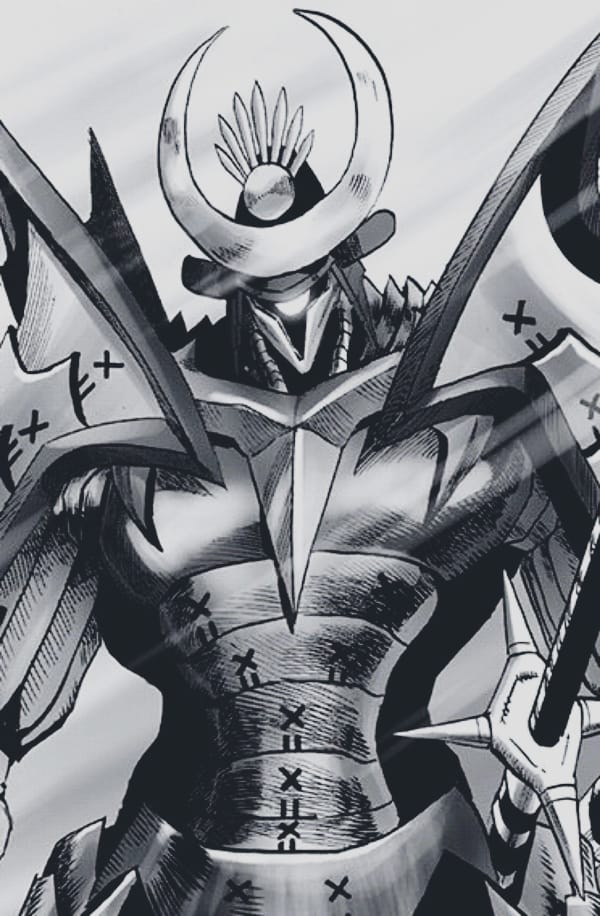 G5 was a member of the Monster Association and a Demon-level monster. He possessed immense strength due to his robotic nature,  also had extreme agility and durability. His ability 'Technique Mimicry' enabled him to copy his opponent's power and improvise them. He also could predict his opponent's attack and stimulate an outcome from data. As his last resort, he shot 'Laser Beams' from his core.
---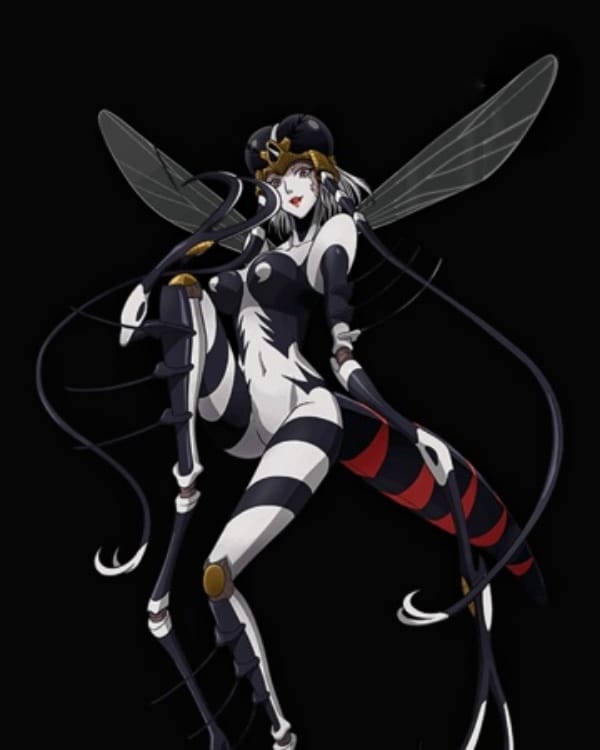 Another one of the Demon-level monster. She was an artificial mutant created by Dr. Genus of the House of Evolution. As her name meaning, her physiology granted her the capabilities of an actual mosquito, which only enhanced by consuming the blood of her victim. She was capable of Metamorphosis and Regeneration by commanding her swarm of mosquitoes to inject her with blood, and her wings allowed her to hover and maneuver mid-air.
---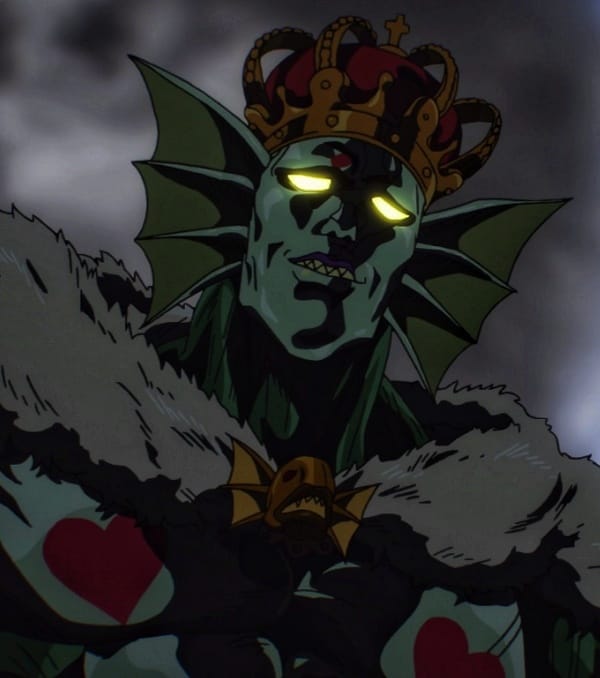 Deep-Sea King was the ruler of the sea-folk and was of Demon-level classification. He boasted an extreme amount of strength and an exceptional amount of speed and reflexes; he also possessed the ability to regenerate at his will. His ability 'Body Moray' allowed him to release a long eel-like creature from his mouth that he used to bite and tear into opponents with and was also capable of shooting Acid Spit from his mouth.
---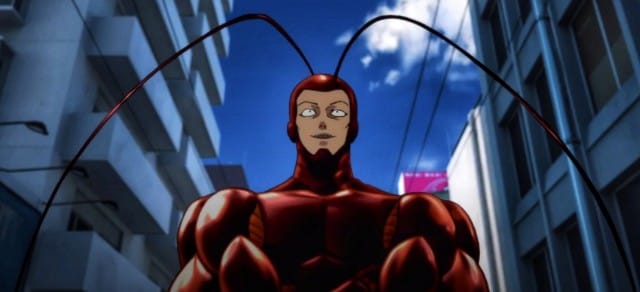 Awakened Cockroach was also a member of the Monster Association and a Demon-level Mysterious Being. He possessed an incredible amount of speed and reflexes, which enabled him to leave afterimages of himself. True to his name, he had some traits of a cockroach, which granted him heightened senses far beyond the normal range. He was also an expert in hand to hand combat, and his unique movement of foot kept him outside the field of view of his foes.
---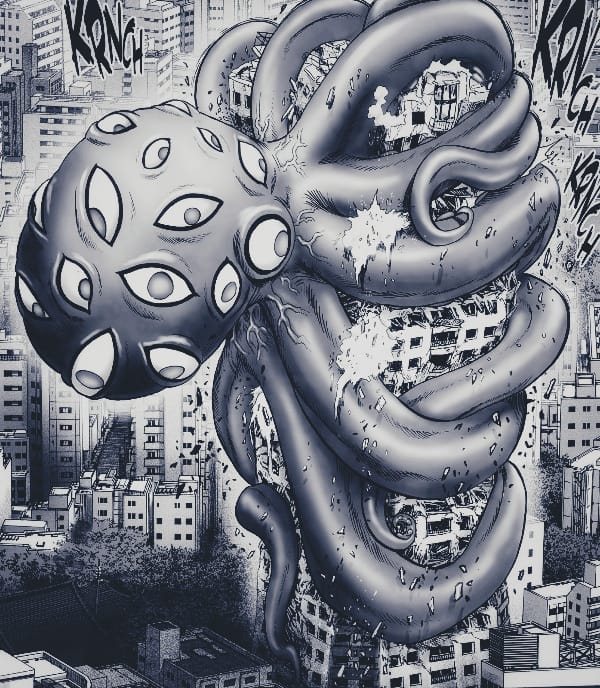 Hundred-Eyes Octopus was a Demon-level Mysterious Being and a member of the Monster Association. It gained physical power by devouring concretes and had a 360-degree vision. Its gigantic tentacles were covered in adhesive suckers, which is used to stick to the ground and cause a great amount of destruction in a city.
---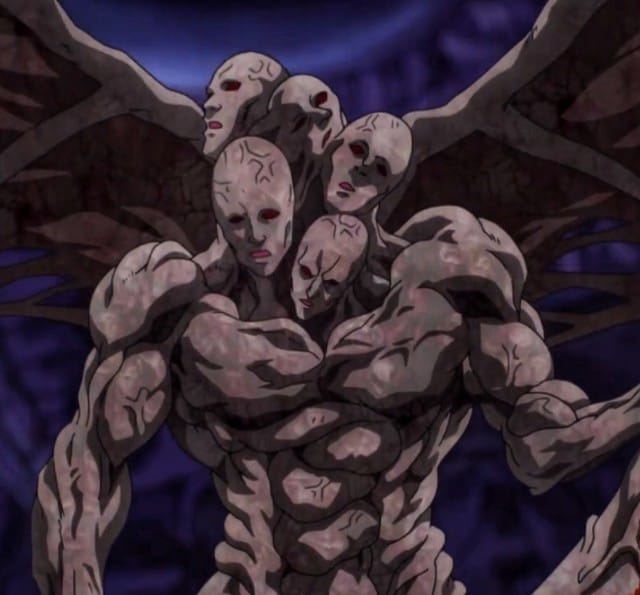 Melzargard, a Dragon-level, was an alien and a general of the Dark Matter Thieves. Due to his Dragon-level threat, he boasted borderline invulnerability due to his ability to regenerate no matter what damage was dealt with by his body. He was composed of a total of five bodies, and each of them was equal in strength and capable of shapeshifting. He also possessed immense speed and strength and had the ability for flight due to shapeshifting ability.
---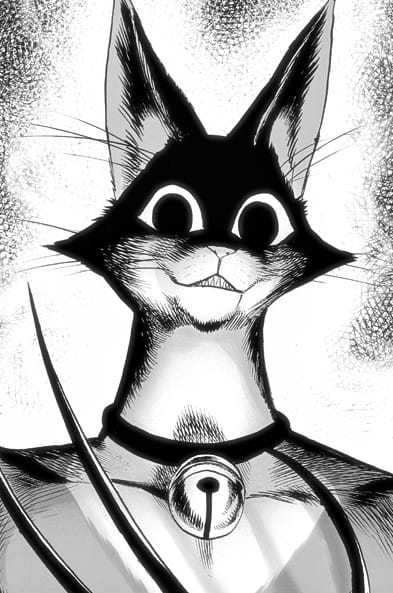 Nyan is also a Dragon-level Mysterious Being and a former executive member of the Monster Association. being a Dragon-level threat, he has both incredible strength and raw speed. His ability 'Elasticity' allows him to stretch and deform his body, and his retractable claws allow him to slash and gash his adversaries. His claws are also able to generate massive shockwaves, which are powerful enough to cut several buildings to pieces easily.
---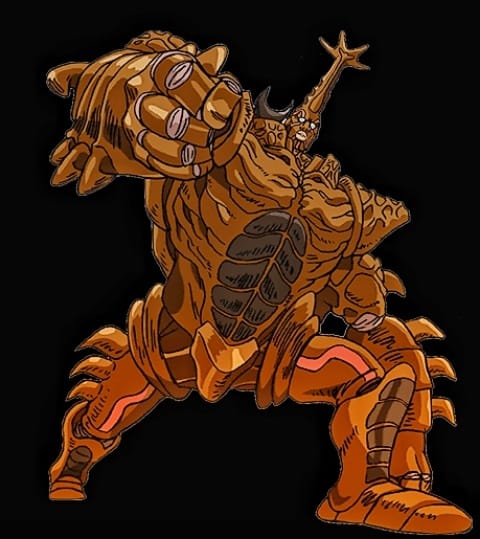 Carnage Kabuto, a Dragon-level threat, was an artificial mutant and the House of Evolution's strongest creation. He possessed a great amount of both strength and agility, and his wings hidden beneath his sturdy shell allowed him the ability to fly. He was capable of processing moving objects at speeds several times faster than the average being and withstood any form of powerful blasts. His keen instinct enabled him to sense the strength and threat of his opponents.
---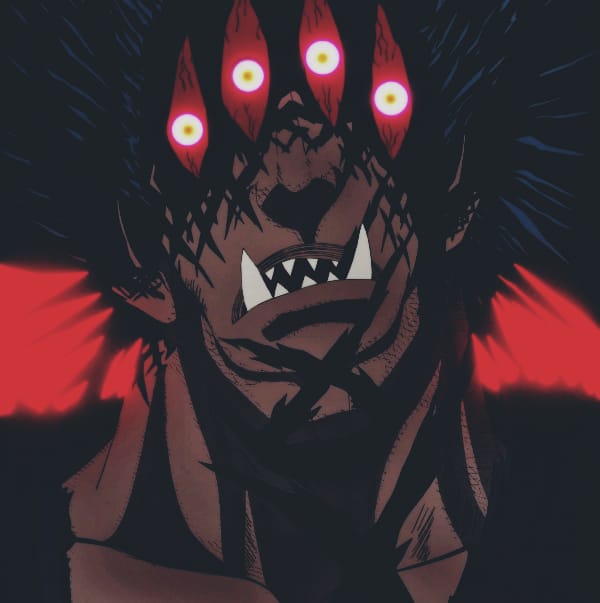 Gouketsu was a Dragon-level Mysterious Being and also an executive member of the Monster Association. Gouketsu was capable of creating incredibly powerful shockwaves from his punches and also had incredible durability and reflexes. After turning into a monster, he had retained his martial arts prowess he had as a human and had a great perception of the strength of his foes.
---
Homeless Emperor is a Dragon-level Mysterious Being and an executive member of the Monster Association. He is a potent being; even though he is mediocre in terms of speed, he possesses a great amount of strength. He has good reflexes and enhanced stealth. His main ability is to summon and control energy spheres that are capable of great destruction.
---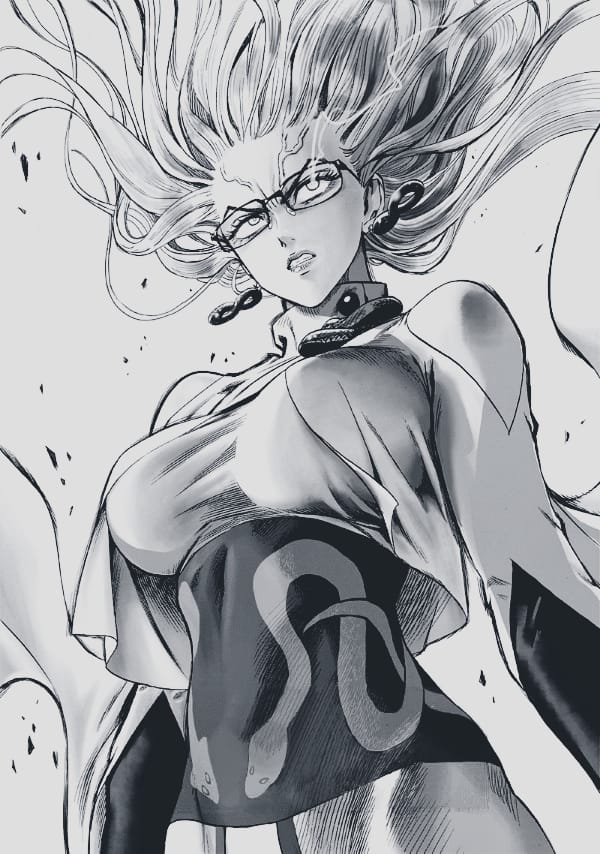 Psykos, a Dragon-level threat, is an esper and the military advisor of the Monster Association. Her main ability is Psychokinesis as well as telepathy. She can also shoot powerful energy beams from her eyes, controls, and multiplies the gravity at her will to crush her enemies.
---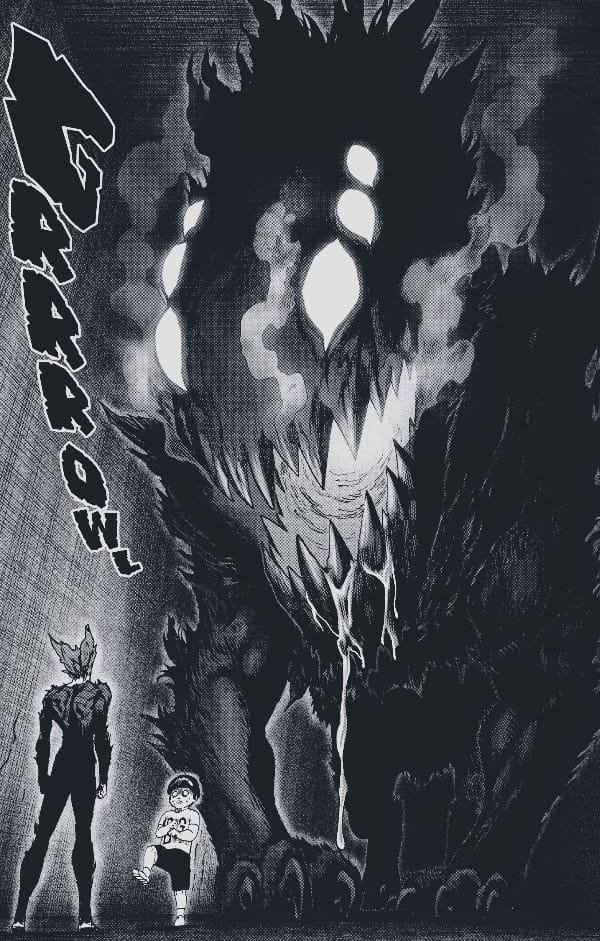 Overgrown Rover, also called Rover, is a Dragon-level Mysterious Being and an executive member of the Monster Association. It is capable of firing destructive energy bursts in rapid succession from his mouth and can also change the trajectory of his energy balls, causing them to chase after their targets. It also possesses acute senses and enhanced stealth.
---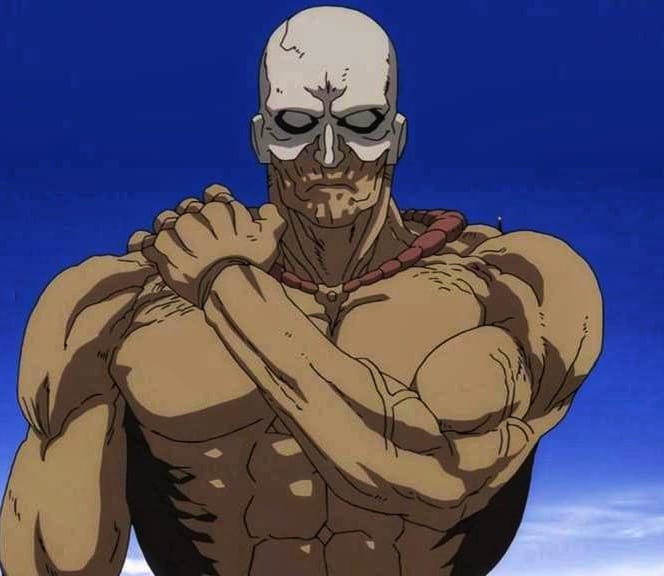 Marugori, also called Beefcake, was a Demon-level threat as assigned by the Hero Association. He only relied on his brute strength and colossal size after taking the Biceps Brachii King and threw consecutive punches into a concentrated point. His strength was equal to the destruction of an entire city and possessed enhanced speed.
---
Vaccine Man was a Dragon-level Mysterious Being and possessed the ability of transformation. His ability to shoot energy balls caused large-scale explosions upon cities, and his supernatural powers also extended to the power of flight.
---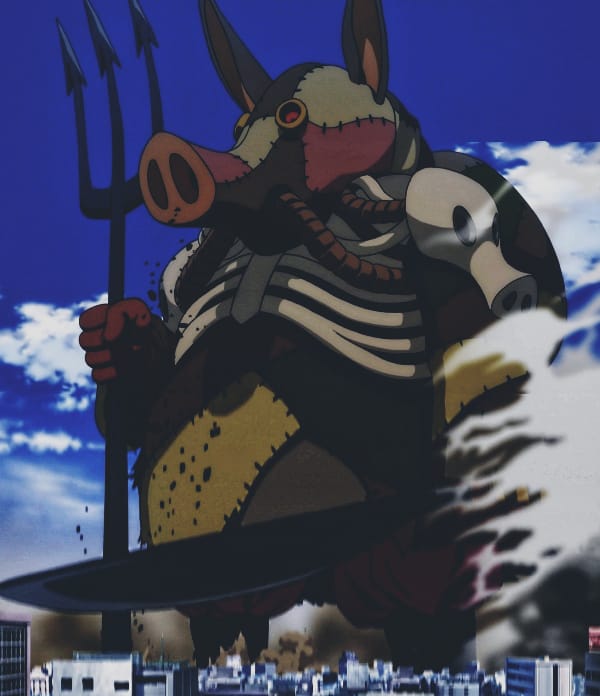 Pluton was the King of the Underworld and a Dragon-level Mysterious Being.  Possessed colossal strength fitting his size and had a very large and powerful nostril that he used to suck people and buildings into his body with, and they were also capable of tearing up large portions of a city.
---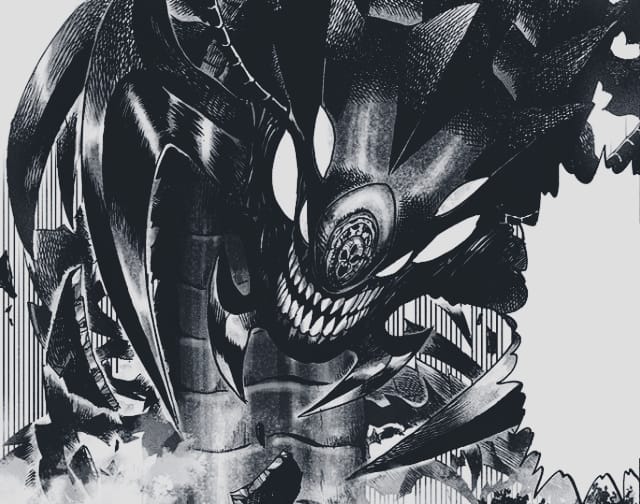 Elder Centipede was an executive member of the Monster Association and a Dragon-level threat. He possessed great strength and could move through a whole city with great ease. His huge body was protected by a super-powerful carapace which was his main form of defense and had immense durability. He was also capable of regeneration and every time he shed his outer shell, he grew stronger and larger in size alongside gaining another face.
---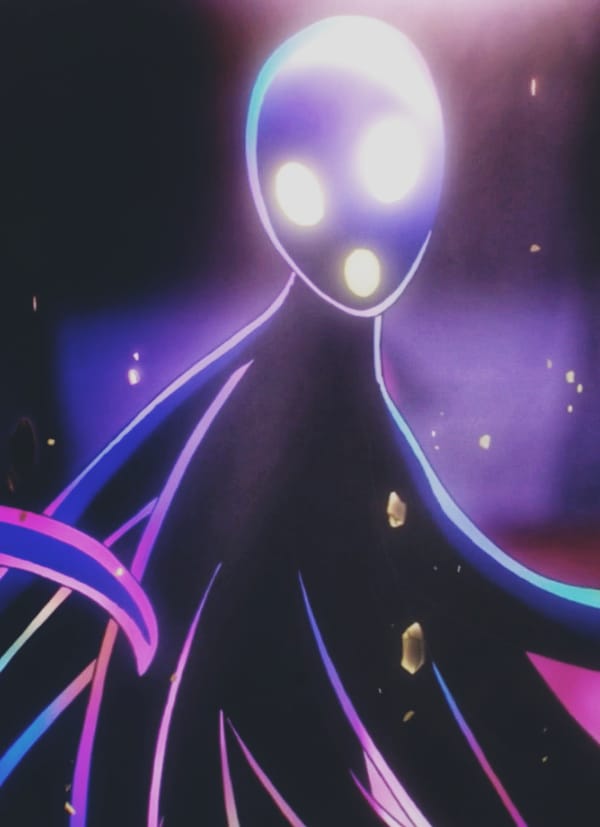 Geryuganshoop, a Dragon-level threat, was an alien and the general of the Dark Matter Thieves. He possessed the ability to levitate and hurl matter using his mind and a skilled telepathy user. In combat, it would drastically increase gravity forces at a certain point to crush its opponents.
---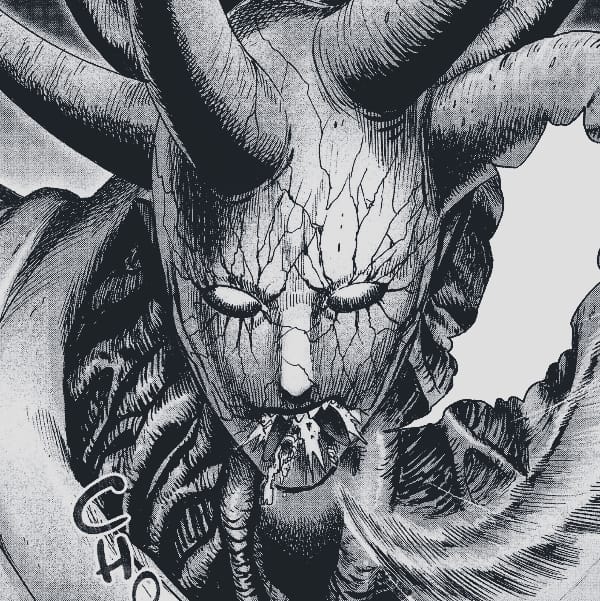 Orochi, also known as Monster King, is a Dragon-level Mysterious Being and the Monster Association leader. His main and most terrifying ability is Metamorphosis and Monster Cell Regeneration, as he can generate monster cells with his body. Besides these abilities, he can also manipulate electricity and project large blasts of energy. Orochi's body absorbs other organisms to gain power and regenerate his body.
---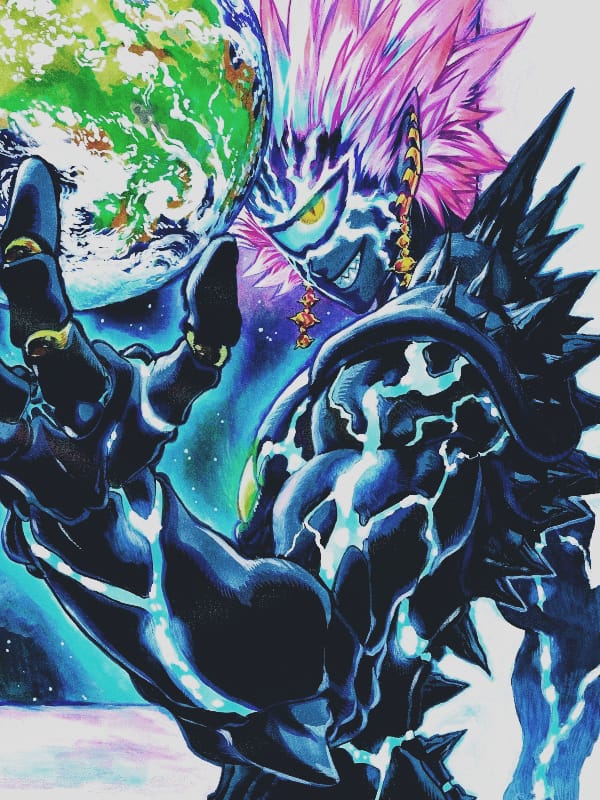 Boros was the Dark Matter Thieves leader and fell under the classification of Dragon-level threat or God-level threat. He displayed extreme amounts of strength and had incredible speed and agility. He had an incredible regeneration rate and used the latent energy that his body produced to fire large energy blasts from the eye in his chest. He had immense durability and also an expert in close combat.
---
Special Mention-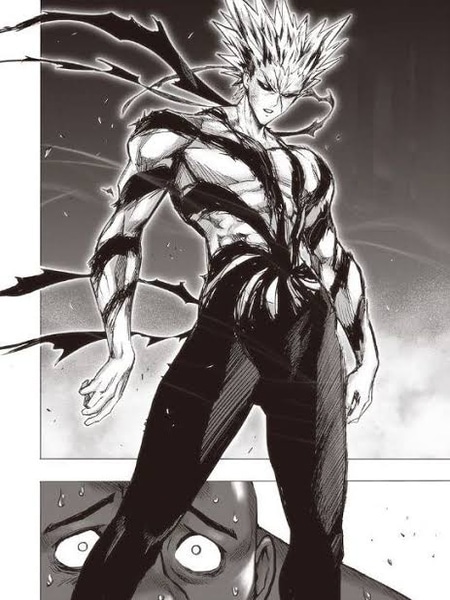 Even though deemed as one of the major villains, he is one of the antagonists in the series as he is a major adversary to both the Hero Association and Monster Association. He is classified as a Dragon-level threat and, after full transformation into a monster, God-level threat though self-proclaimed by himself. He has all attributes of strength, agility, durability, and keen sense. He is also an expert in martial arts and has an indomitable will.
Conclusion- 
Other mentionable villains of the series are-
Groribas: Dragon-level threat and was an alien and a general of the Dark Matter Thieves, and an expert in hand to and combat.
Choze: He was one of the Monster Association and a Demon-level threat. He had immense strength and user of The Fist Of The Pure Blood Master Race.
Beast King: Demon-level threat and one of the mutants of the House Of Evolution, had the ability to transform and relied on his claw and raw physical strength.
Sky King: Demon-level threat and king of the sky-folk, his main ability was to shoot energy blasts from his mouth along with the ability to fly.
Read One Punch Man series on any paid platform and its Anime on Crunchyroll, or buy its English Volumes on Amazon.
---
Follow us on Twitter for more post-updates.
Also Read-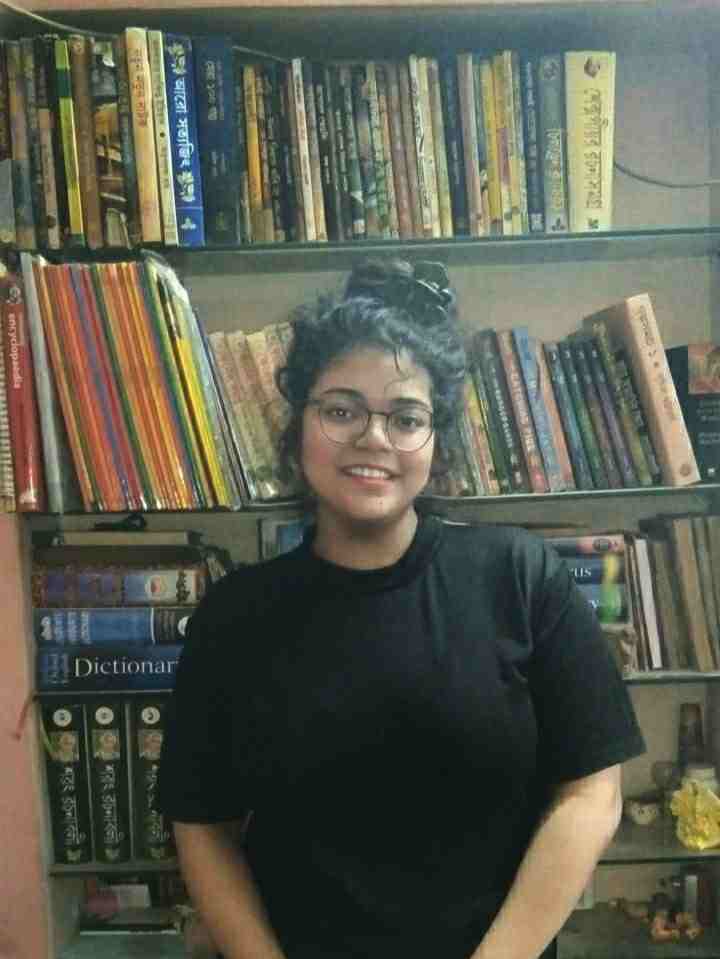 Namrata is a nature lover and frequently spends their time making elaborate plans of settling near the banks of Manasarovar lake with their best friend. If not, then they can be found reading mangas, books, comics, or science journals. Quite interested in science and will start talking about its endless theories if given the opportunity.