Last updated on September 28th, 2022 at 10:53 pm
This post is updated based on new information.
Finally, Midoriya has appeared to fight against Shigaraki (AFO), and Edgeshot is also trying his best to heal Bakugo. So, the final fight will begin in the next chapter between Shigaraki and, Deku & Bakugo. On the other side, Dabi is prepared to face anyone. Like Shigaraki, he has also reached the apex of his form. Now, who will save Shoto?
The last chapter was predominately focused on Shigaraki's final form against the Heroes. Within the span of seconds, Shigaraki (AFO) eliminated all heroes except for Mirio and Jeanist. He also told Mirio that he possessed no threat, which really frustrates him more. Mirio was thinking of Sir Nighteye's words of the bright future and wondered if this was really the promised future that Sir foresaw.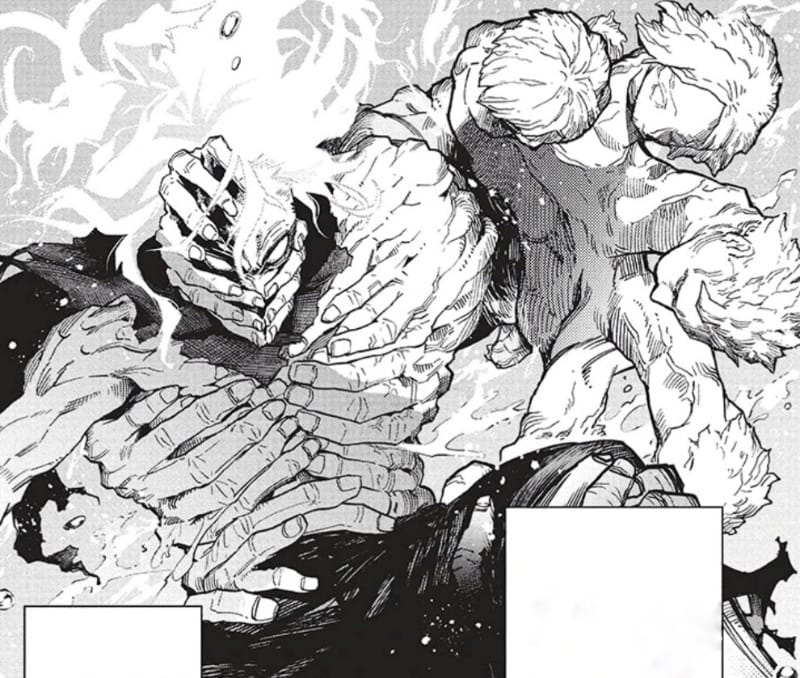 Luckily, Mandalay transmitted a mysterious message, asking them to open the barrier and hold Shigaraki (AFO) for two more seconds. Jeanist prepared a trap, but he easily destroyed it as if it was nothing. Jeanist wondered if even two seconds was more to handle him.
After imagining all possibilities, Mirio thought of Sir's words, "Keep Smiling, a society without cheer and humor will not have a bright future." And Mirio showed his peach to Shigaraki/AFO. He was in doubt for a second, and it gave enough for Deku to enter the zone and land a powerful smash. The final fight between Deku and Shigaraki (AFO) has begun, and Mirio's last move saves the life of Jeanist and Bakugo.
---
Must Read: My Hero Academia: All Heroes' Death Similar to Bakugo's death (List 2022)
---
My Hero Academia Chapter 367 Spoilers
Presently, the spoilers and raw scans of My Hero Academia Chapter 367 are out. Below we have discussed the spoilers.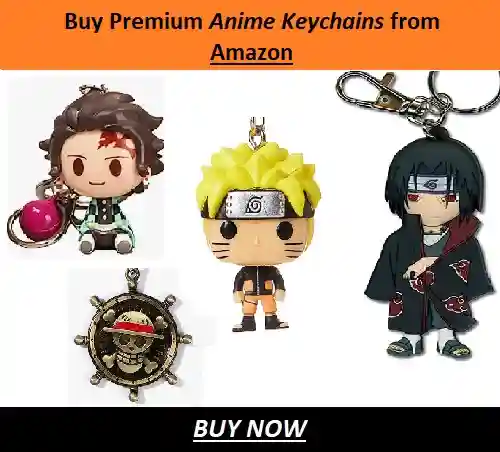 The title of My Hero Academia Chapter 367 will be Deku vs AFO. The chapter will begin with the flashback that reveals how Deku reached here.
Start and Stripes jets found Deku in the middle of the ocean and told him to hang on. The leader of the pilot said that although they should be monitoring UA, they decided to bet on Deku.
Back to the present, Deku will land a powerful kick on Shigaraki/AFO. Mirio will smile to see him, and Shigaraki/AFO will realize that Deku is stronger now.
Noticing the energy coming out of Deku's body, Shigaraki/AFO will remember the third OFA user. Deku will apologize to everyone, and that's when he will see everyone's condition. All of them fall, and Bakugou is dead with All Might's card.
Shigaraki/AFO will say that he is too late. Deku will look at Bakugo again and rage towards Shigaraki/AFO. His eyes will become monstrous, and Black Whip will come out.
Shigaraki/AFO will see this as the perfect scenario for him. Deku is in a rage, so he decides to end this fight in one blow.
Mirio will jump and scream, "DEKU! EVERYTHING'S OK!" He will assure him that Tamaki and the others are still alive and Edgeshot is replacing Bakugou's organs. He will succeed, and they will suffer no losses, so he can't give up yet.
Deku will apologize to Lemillion, and he will say that apologies come after he wins.
In the end, Deku will turn to Shigaraki/AFO and ask, "All for One, is Shaigaraki still there?" He will be furious, crying and using Black Whip as a scarf.
Here we conclude the spoilers of MHA 367. Below we have attached the raw scans.
---
Predictions:
My Hero Academia has entered the final battle between Midoriya and Shigaraki (AFO). Presently both are at their peak conditions. As heroes planned earlier, all pro heroes would fight alongside Midoriya against Shigaraki/AFO. But now, Midoriya must fight alone. All of them have already been defeated.
There is the possibility that Bakugo will also join the fight with Deku. And this time, he will use awakening of his quirk. It will be hyped if the circumstances will make it like the fight against Nine.
At that time, both Bakugo and Deku used their full potential to defeat him. Now here the question arises, if Bakugo and Deku would fight Shigaraki/AFO, what are the chances of winning? Many fans have assumed that he may be defeated by Shigaraki/AFO. The combined strength of Deku and Bakugo will be unbelievable when they are in their prime. So, it means here that Midoriya's entry is enough to save everyone.
Now, let's jump on to the other fights. Like everyone, Dabi has also attained his new form where he can use the full potential of his quirk. Now, who will defeat him? Presently, Shoto has no chance to overpower him.
Plus, to awaken his quirk like Bakugo, he must go through extreme pain same as Bakugo suffered. Many predictions have surfaced that maybe Shoto will get external help from someone.
Like in Shigaraki/AFO's case, both Bakugo and Deku will fight against him, and in AFO's case, both Hawks and Endeavor to try their best to defeat him, the same will apply to Shoto also. So, who will join the fight with him?
---
My Hero Academia Chapter 367 Release Date
According to the officials, there will be no hiatus this week. It means My Hero Academia Chapter 367 will release on its weekly schedule, i.e., on September 25, 2022. Also, we will get the confirmed spoilers and raw scans in the next 2-3 days. The next chapter will show the continuation of Deku and Shigaraki's fight.
---
Where to Read My Hero Academia Chapter 367
Viz Media and Mangaplus Shueisha are the best websites to read the latest chapters of My Hero Academia without paying any subscription. If you want to read the whole manga, you must purchase its subscription.
To read My Hero Academia Chapter 367 as early as possible, we recommend you follow TCB scans. We will update this post once we get the raw scans and spoilers of the next chapter. Till then, stay tuned with us and read the articles below.
---
Do small things with great love.
Follow us on Twitter for more post updates.
Also Read: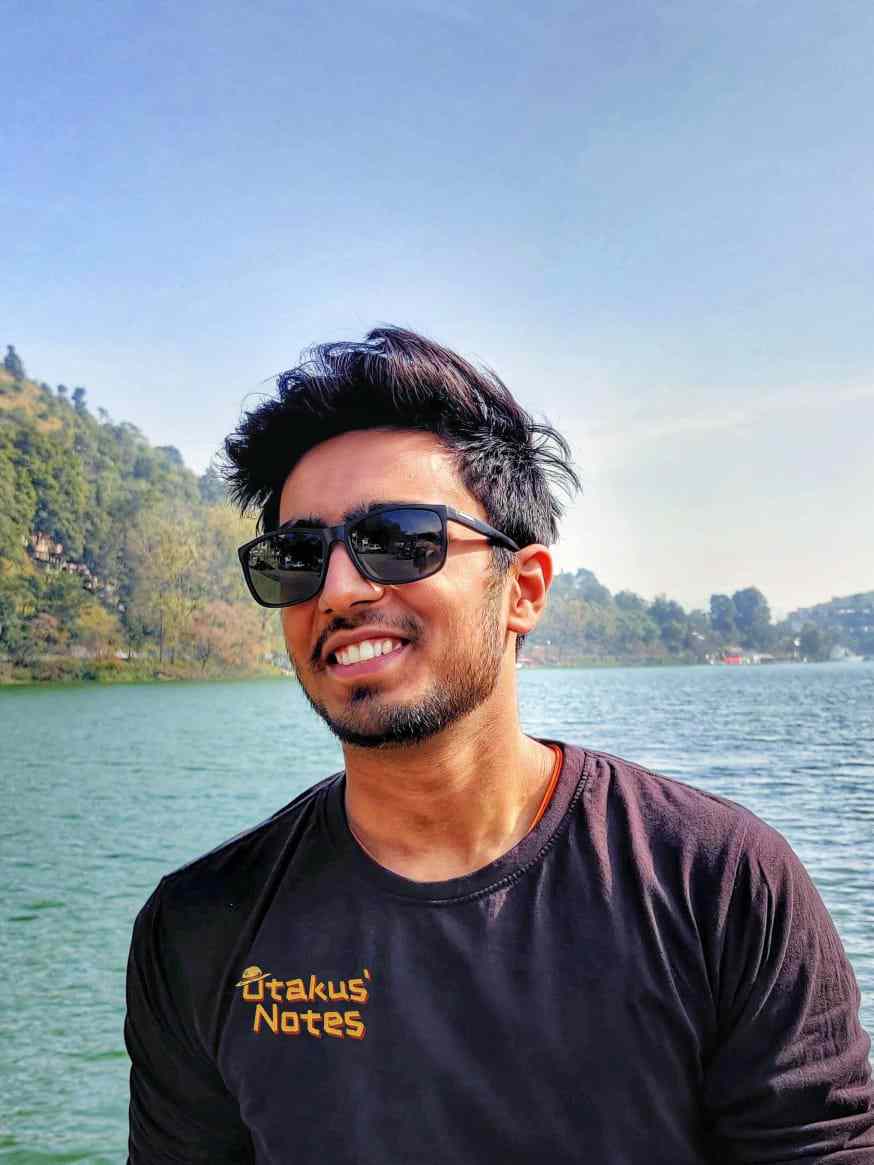 Engineering edified me dreams' propelling. And being an Otaku, a superlative dream of mine engulfs experiencing anime to its deepest quintessence and inditing my perspective towards it. Ultimately, anime blogging carved a path towards my desire and made me stand up to you.