Last updated on October 3rd, 2022 at 10:22 pm
Finally, Deku has arrived on the battlefield against Shigaraki/AFO. Even Shigaraki/AFO justified that he has become powerful, and, in the end, Deku asked All for One about Shigaraki. So, what is he planning? Is Deku still think that he can save Shigaraki? Let's discuss this in the article on My Hero Academia Chapter 368 spoilers.
In the last panel, we witnessed how Star and Stripes' friends helped Deku to reach the location. Mirio was so happy to see Deku; however, when Deku witnessed the current situation of everyone, he fell into a state of rage. Shigaraki/AFO knew that he would lose his senses in his rage state, and he took advantage of that situation.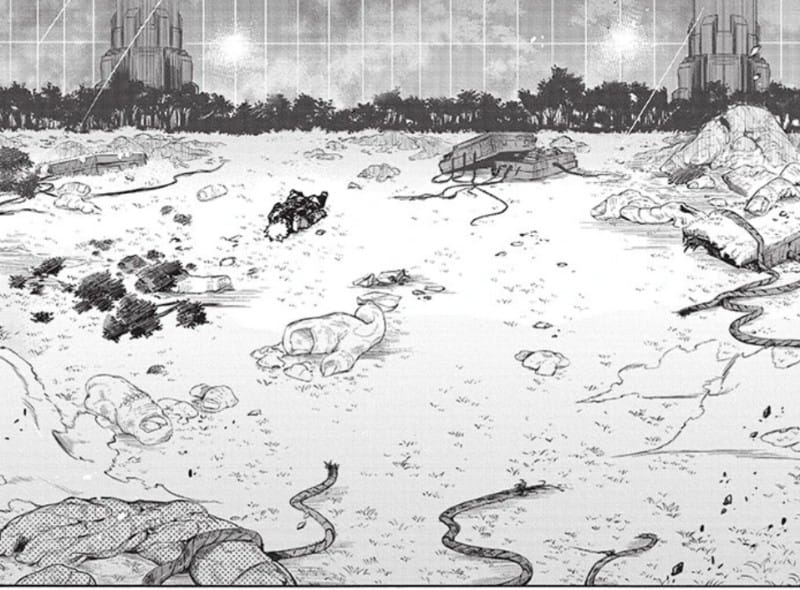 However, Mirio helped him to gain consciousness by telling him about his current condition. He told him everyone was fine, but we know the current situation and how many heroes we have already lost. Edgeshot is already giving his life, and Miriko is also on her last breath.
After hearing Mirio's words, Deku calmed down his rage, and now he looked even more destructive. He asked one thing from All For One is Shigaraki still there, or is he already consumed him 100 percent? So, what will happen now?
---
Must Read: Top 20 Strongest Characters in My Hero Academia of All Time
---
My Hero Academia Chapter 368 Spoilers
Finally, the raw scans and confirmed spoilers of My Hero Academia Chapter 368 is out. The title of the next chapter is "Roaring One For All."
The chapter will commence with AFO saying that he has 100% consumed Shigaraki, and his original personality has become stronger. He will tell him that everything is going according to plan and Shigaraki is no more.
Then Mirio will tell Deku that Shigaraki/AFO reacted very strangely when he said about his friends. He thinks that it's not a perfect fusion and they are stable.
In the meantime, Nana will look at Kotaro on Shigaraki/AFO's arm and confirm that Shigaraki is still alive.
Shigaraki/AFO, after seeing this, will decide to jump, and it will create a quake on the flying UA. He will say that the talk is now over, and now he will steal OFA.
Shigaraki/AFO will hit Deku with a SMASH, and the ground will destroy. But Deku will manage to dodge this attack. Deku will tie up Shigaraki/AFO's arms with the combination of Fa Jin and Black Whip, and he will call this attack, Black Chain.
He will use Black Chain again, but this Shigaraki/AFO will break it and say it's a stronger version, and he won't fall for the same trick twice.
After that, the second user will appear behind Deku and say to end this quickly. If he doesn't defeat Shigaraki/AFO in five minutes, then the world is doomed.
Deku will do a posture as guided by the Second user by holding his right hand and say: The Second's Transmission. We will see Shigaraki/AFO getting hit from nowhere.
Shigaraki/AFO will be thrown upwards even faster than the sound. He will be confused and doesn't understand the location of the attacks.
Deku will continuously strike Shigaraki/AFO in a sequence of three blows. The second user will say that it's much stronger than at the time he used it.
Deku will appear behind Shigaraki/AFO and prepare a powerful strike, Overdrive Speed. And the second will say that the current Deku is using 120%.
In the end, Yoichi will come out and say, "Brother, let's call it a day," and Deku will hit Detroit Smash.
Before, the complete summary of My Hero Academia Chapter 368. Below we have attached the raw scans.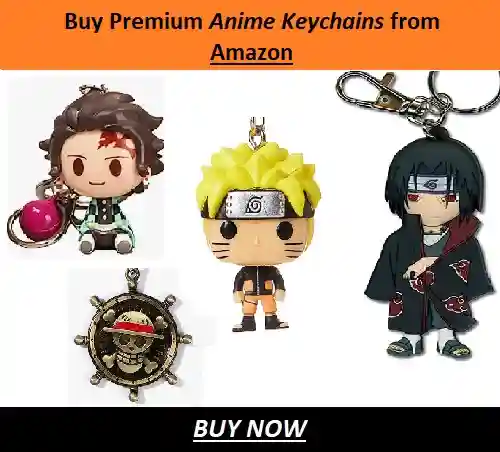 ---
Predictions:
The next chapter will surface the continuation of the fight between Shigaraki/AFO and Deku. Now this time for Deku to show the full potential of One For All. In the last panel, we witnessed the images of the six previous One For All users behind Deku.
So, there is a high possibility that in the future, we will get to know about the third user that Shigaraki/AFO sensed from Bakugo. Many fans have estimated that even now, Izuku has become stronger; still, it will be nearly impossible for him to defeat Shigaraki/AFO without any external help. So, Bakugo may rise in the following two or three chapters.
In addition, we don't know the current situations of Dabi vs. Shoto and All For One vs. Endeavor fight. So, there is a high possibility that the next chapter may also show a glimpse of other fights.
If we talk about Izuku, he is still thinking of saving Shigaraki from All For One but will be able to succeed. The answer is currently no. Even though he shows a good path for Shigaraki, All For One will still not let him turn against him. So, let's see what will happen in the next chapter.
---
My Hero Academia Chapter 368 Release Date
According to Shueisha, there is no hiatus for My Hero Academia Chapter 368. It means Chapter 368 will release this Sunday, i.e., on October 2, 2022. Finally, the fight between Deku and AFO is at its conclusion. Now it's time to wait for Bakugo. Will he join the fight, or Deku alone will over it?
---
Where to Read My Hero Academia Chapter 368
Fans can read My Hero Academia Chapter 368 officially on Viz Media and Mangaplus Shueisha. To read Chapter 368, fans have to wait for a week as it will release on October 2, 2022.
Here, we highly recommend you follow only the official sources and support them. We will update this post once we get the raw scans and spoilers of the next chapter. Till then, stay tuned with us and read the articles below.
---
Do small things with great love.
Follow us on Twitter for more post updates.
Also Read: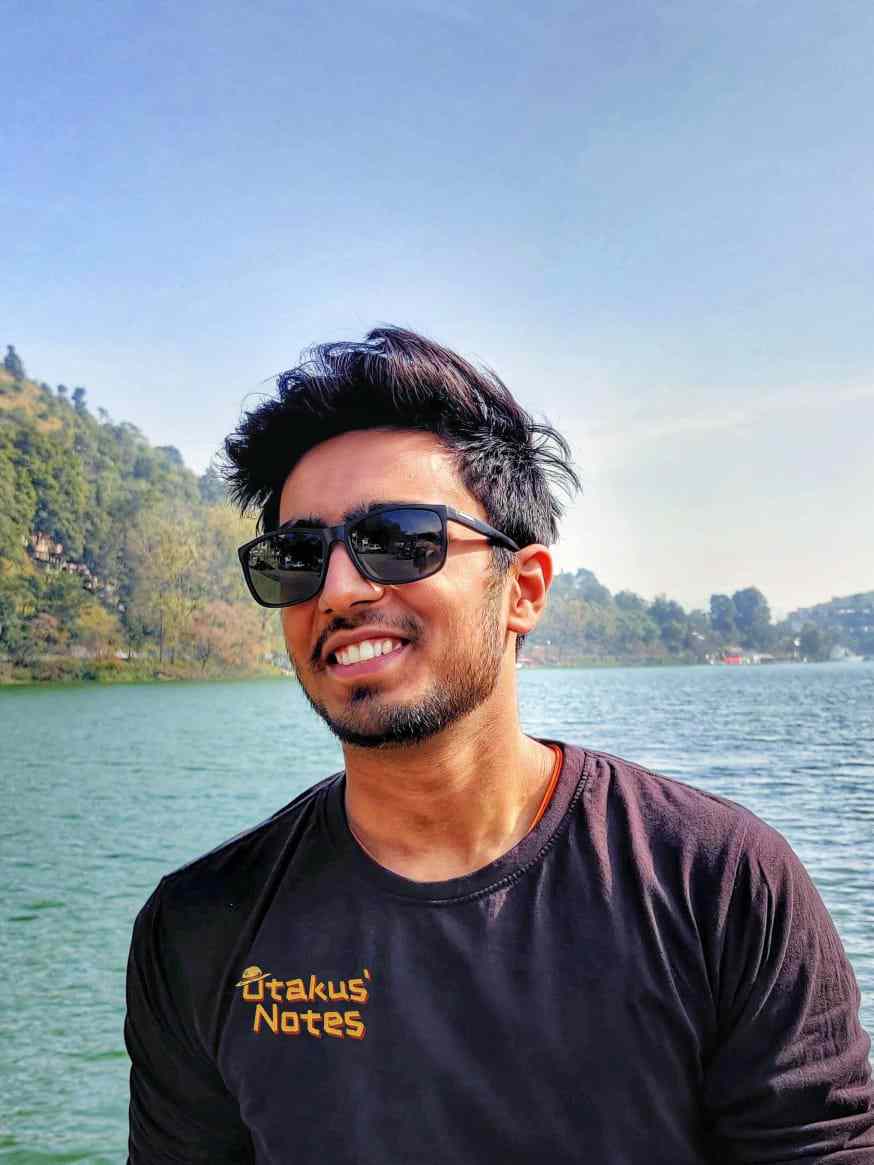 Engineering edified me dreams' propelling. And being an Otaku, a superlative dream of mine engulfs experiencing anime to its deepest quintessence and inditing my perspective towards it. Ultimately, anime blogging carved a path towards my desire and made me stand up to you.