Last updated on October 26th, 2022 at 07:42 pm
The epic fight between Midoriya and Shigaraki has finally begun after a long wait. However, the plot's pace has suddenly picked up without much justification about how everything is happening. Perhaps My Hero Academia Chapter 369 Spoilers can give us some important hints. Meanwhile, let's see what new information is out about MHA from the latest chapter.
The chapter luckily kept the focus on Shigaraki and Midoriya's fight. Right when Midoriya starts to believe that Tenko is indeed gone, Mirio states an essential point. He affirms how Tenko lost his stability and defended himself when Mirio accused him of having no friends.
Thanks to Mirio, Midioriya decides to try and save Tenko if he's still there. The following panels also give us a glimpse of Nana Shimura directly staring at Kotaro as she says that he (Tenko) is still there. But to cut off this little hope, Shigaraki declares that he is taking One For All right now, without any further delay.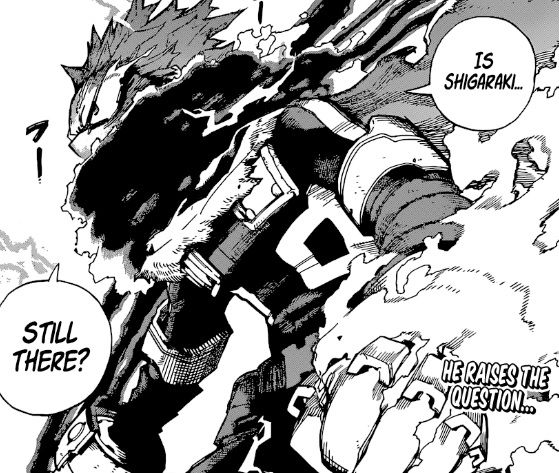 But Midoriya lands a massive smash sending the Floating UA shaking and moving from the initial spot. He claps back, addressing AFO that he will not allow him to get what he wants. Following this exchange, he begins landing back-to-back cleverly planned moves and combo attacks using Blackwhip and Fa Jin.
To everyone's surprise, Midoriya uses the second user's quirk, Transmission. Therefore, he has more room to come up with new attacks to overpower Shigaraki. However, by the time the last panel comes, it is unclear whether Midoriya is surpassing him or if his attacks are affecting him. We will find out soon.
My Hero Academia Chapter 369 Spoilers
The spoilers and raw scans of Chapter 369 are out. The next chapter will show the past fight between OFA's second user and AFO. 
The chapter will commence with a flashback where we witnessed a fight between the 2nd User of OFA and AFO.
All For One was crying and choking the second user, and he was bleeding. At that time, AFO could control only small objects, so he put the bullet inside the 2nd user. AFO said that his quirk was annoying and not suitable for him.
Back to the present, TomurAFO will be surprised to see how Deku can use the 2nd user in such a strong way. He will also see the Second and Yoichi's ghost behind Deku.
The 2nd user will explain that the quirk has become more powerful because of OFA, and now he can control each cell individually.
OFA quirk can enhance the ability of any quirk. Deku will hit five Detroit Smash in a second on TomurAFO.
Deku will fly like a bullet and prepare for another attack. Suddenly, TomurAFO will notice that Deku's last blows are not as strong, probably because he has no more Fa Jin in stock.
TomurAFO will prepare an attack, but Deku will shift into first gear and slow down. The danger sense quirk will activate and let Deku dodge TomurAFO's attack.
Deku will prepare his strongest attack charged with Fa Jin. The 2nd user will say what TomurAFO should fear is not the quirks but the "will" that dwells within them.
Deku will land his strongest punch, opening a hole in TomurAFO's chest. Yoichi will notice that the long fight is affecting the fusion between AFO and Shigaraki, and he can see his brother.
AFO will scream, and nine lights similar to OFA will appear next to him. Everyone will be shocked.
Here are the brief spoilers of My Hero Academia Chapter 369. Below we have attached the raw scans and prediction part.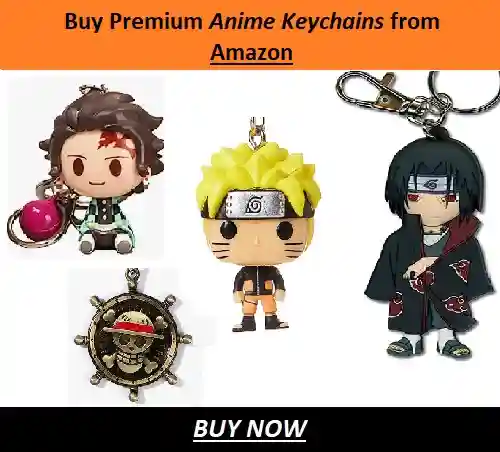 https://twitter.com/Dekacchann/status/1577594175985532928?s=20&t=UtMeFg5CDZRk4M7pvAuT3A
---
Must Read: Strongest Users of OFA in My Hero Academia Ranked (with Quirks)
---
Predictions:
Thanks to Midoriya's rage, he is somehow able to sustain his body while using 120% of his quirk. He can even use Blackwhip, Fa Jin, and the second user's quirk, Transmission. This quirk, in particular, is best compatible with Midoriya's fighting style and OFA.
While the working of the quirk hasn't been explained yet, we only know that it is level or gear based. Therefore, we saw Midoriya uping the gear with every consecutive attack. Additionally, the second user speculates Shigaraki's moves.
He notices how they both keep getting faster every time Midoriya hits him. Fans speculate that it is perhaps Kinetic Manipulation since it allows the user to change a target's speed by touching it.
Lastly, Horikoshi paid homage to One Piece by using the concept of the gear since he is highly inspired by it. Fans were quick to notice and appreciate it. Furthermore, Midoriya seems to keep using more and more of his powers from the users as we see him landing a massive Detroit Smash. So we cannot be so sure yet about who will dominate the fight.
In addition to this fight, we currently have no update on all the other fights and heroes. We can only find out once the spoilers and later when the next chapter is out.
---
My Hero Academia Chapter 369 Release Date
Chapter 369 will be out on October 10th, 2022, as per the weekly schedule of the manga. So that means no hiatus was announced by the latest chapter. We will soon learn more about the fight and if Midoriya can really subdue Shigaraki.
---
Where to Read My Hero Academia Chapter 369
My Hero Academia is officially available to read on Viz Media and MangaPlus Shueisha. It is best to read the manga on official sites since they both allow you to read the latest chapters free of cost. So you needn't waste time and compromise over the quality you read the manga in. They also announce the chapter schedule so that you don't miss an update.
Additionally, other platforms such as Comixology, Kindle Unlimited, Amazon, etc. for purchasing/reading. Therefore, you have plenty of options.
We shall see you here again when the spoilers are out and so on. Until then, check the spoilers of other manga's latest chapters that we have already covered.
---
Do small things with great love.
Follow us on Twitter for more post updates.
Also Read: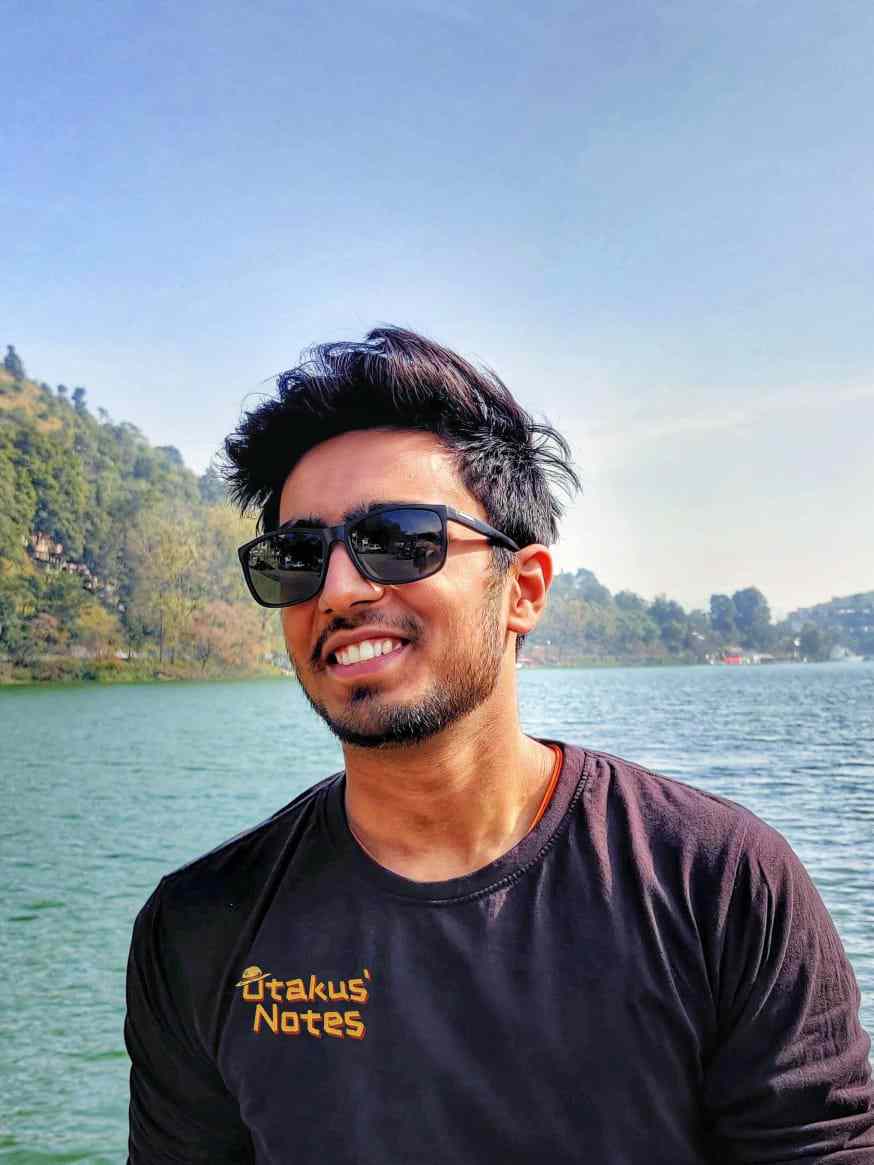 Engineering edified me dreams' propelling. And being an Otaku, a superlative dream of mine engulfs experiencing anime to its deepest quintessence and inditing my perspective towards it. Ultimately, anime blogging carved a path towards my desire and made me stand up to you.